Are you in dire need of legitimate ways to make money online as a student in Nigeria? Do you need a list of profitable online business ideas and opportunities with little or no investment capital that you can do to make money right from the comfort of your hostel room? If yes, this write-up is for you.
Essentially, the internet is a small world full of money-making opportunities for undergraduate students. Although it's a good thing for a student to concentrate on what he's been taught within the four walls of the class, however, complementing such academic endeavors with a profitable online side hustle is neither a bad idea.
In fact, if you're lucky enough, you can establish a full stream of income in these online business opportunities to be discussed, you never can tell, the beginning of your success might start from there.
Remember the story of the richest man in Africa, Aliko Dangote, he started his business journey in the class by selling candies and snacks to his classmates. I believe you know the rest of the story than I do.
.........................
So if you are looking for ways to make money online as a student in Nigeria, you might want to consider one or a few of the selected legitimate online business ideas that will be unraveled sooner.
33 businesses you can start online as a student in Nigeria.
1. Blogging
With patience and consistency, you can make money online as a student in Nigeria through blogging. All you have to do is to write (you can outsource) and publish new, refreshing, and engaging content; once you start getting traffics, you can monetize it with Google AdSense, Ezoic, Adsterra, Mgid, and any other ads network.
2. Facebook marketing
Many companies are now using Facebook's advantages to market their goods, products, and services. And some of them need online marketers, so as a technology-inclined Nigerian student with tons of active Facebook followers, you can offer these companies your services by promoting their brand or products for money.
3. Freelance writing.
.........................
This is the most celebrated online business idea for Nigerian students with exceptional writing skills. So if your writing prowess is mouthwatering too, then you can make money legitimately online writing for bloggers, online news media, webmasters, and more. Platforms like Fiverr, People Per Hour, iFreelance, Upwork, Atlanticride, etc., are freelance writing job boards.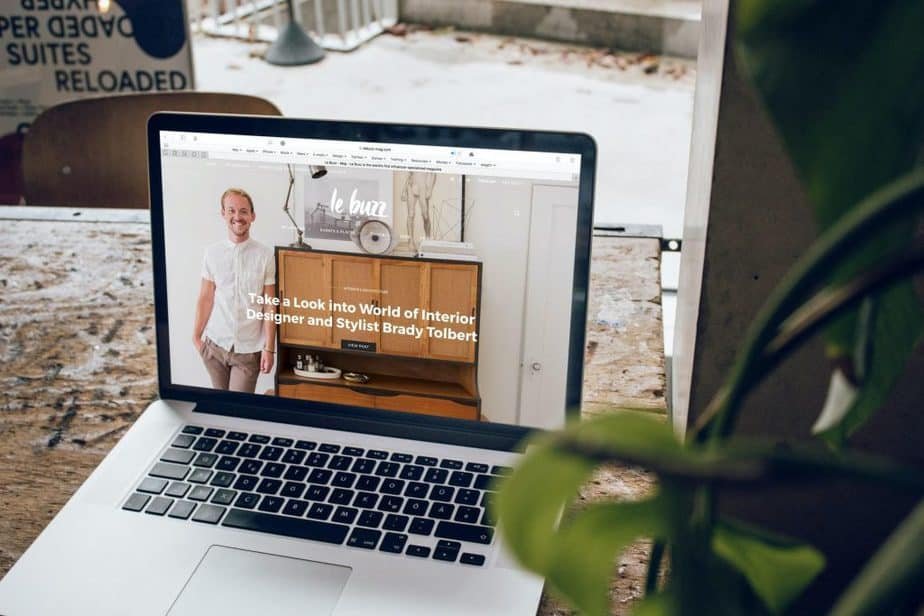 4. Affiliate marketing
Affiliate marketing could be in form of helping business organizations promote and sell their products or services for a certain commission and it could be you promoting these companies' products or services on your blog for an agreed commission per sale, order, click, or impression.
5. Sell on an E-commerce site.
As a student in Nigeria who needs legitimate business to do online, you can sell your offline products on e-commerce websites like Jumia, Jiji NG, Yudala, Konga, etc.
6. Sell Books and Stories Online
As a creative writer, you can make money online in Nigeria from the comfort of your hustle with just a system, connected internet, and few clicks. All you have to do is to place your best fictional or non-fictional stories on Okadabooks as an e-book and let people pay you as they download it. You can publish and make money on Amazon too.
.........................
7. Virtual Tutoring
Are you a student in any Nigerian University and need any online business idea to earn a living while in school? If yes, why not convert your academic skill or knowledge into a money-making business by tutoring people from around the world online? Enormous people are out there willing to pay you for your service, too. You can register on Tutors NG as a tutor for the start.
8. Virtual assistant
Another way to make money online as a student in Nigeria is to become a virtual assistant. This business opportunity entails you helping big companies to run some assignments remotely and thereby, you'll be paid at the end of the month.
9. Websites and app Testing.
You can equally enliven your classroom boredom when you get to your dormitory by engaging in beta testing for a token. There are numerous companies online in need of people to use their websites or apps and give them feedback on the user experience and other areas in consideration for money.
.........................
10. Trading bitcoin.
You will agree with me that cryptocurrency is quite different from online Ponzi and illegal schemes that have scammed and duped a lot of people their money. So if you have basic knowledge of crypto you can start trading bitcoin online as a student.
11. Taking online surveys
Is there any other easy way to make money online as a student in Nigeria than taking surveys? On InboxDollars, some brands have paid survey takers more than $50 million as cash rewards for taking surveys online only. Why you'll not be paid millions as a starter, taking a survey regularly can enrich your pocket while you're still in school.
12. Making voice-over.
If you have a unique voice, you can make money taking on voicing projects online as an undergraduate student in Nigeria. A platform like Voices.com is usually on the lookout for voice-over prospects for animation projects, instructors, commercials, narrations, video games, storytellers, etc. Google the popular voice-over job boards and pitch brands for gigs.
.........................
13. Publish ebooks
If you have an idea on how to do or start a particular project, you can put it into writing, convert it to PDF, and put it up on Amazon and other related eCommerce stores for sale. This is one of the reliable and evergreen ways to make money via the internet as a student in Nigeria.
14. App development
Do you understand programming language and can decipher any code or scripts that come your way? Why don't you start developing mobile apps and put them up on Appstore, play store, and the likes for profit? Promote your skill on the various social media platforms and wait as prospective audiences will be messaging you for app development gigs.
15. Dropshipping
Another brilliant idea on how to make money online as a student is to venture into dropshipping business. Dropshipping, in a simpler term, means taking orders online and then going to the nearest supermarket to get them, then sending them down to the owners.
.........................
16. Online graphic designing
If your graphic designing skill is great and exceptional you can take it online by working remotely. There are several graphic designing job boards out there where people outsource designing gigs to designers, so if you need home-based business ideas as a designer, why not horn your graphics skill and take it online?
17. Watch videos online
Just like taking online surveys for money, there are tons of website out there that pays people for playing and watching videos on their sites. Some even go as far as offering coupons for supermarkets or grocery stores, and some give freebies emanating from top business brands in exchange.
18. Become a YouTuber
One of the fastest ways to make money from college in Nigeria is to start a YouTube channel where you share videos of things you know how to do best. If you're a comedian, record skits and post them there, and if you're a mathematics guru, solve difficult equations live and upload them on your channel, wait for the YouTube channel to grow, apply for monetization and voila, start cashing out monthly.
.........................
19. Run Google AdWords for people
This particular online business idea is meant for those students with specialized knowledge of SEO, blogging, and Google AdWords. This business entails you helping people promote their business brands, products, and services on Google by running ads with money consideration for the service rendered.
20. Run Facebook ads for people
Just like Google AdWords, if you are an expert in running Facebook ads, you can turn it into a side hustle while still in school. Help people promote and reach out to their target audience by running ads on Facebook. This business is lucrative and profitable if you know your way around it.
21. Email marketing
Email marketing is similar to affiliate marketing, it involves sending emails to blog subscribers by way of promoting a specific company's brand, product, or service. Once the subscribers buy the goods, product, or service you promoted using the link in the mail, you'll get a commission.
22. Sell on Etsy
Are you a talented artist and a student in Nigeria but need a high-paying online business idea? If yes, why don't you sell your art vintage on Etsy to interested buyers that are ready and willing to pay your asking price? All you have to do is to register on Etsy, upload your art vintages, and price tags and you're good to go.
.........................
23. Teach a foreign language.
Although this online business idea is targeted meant for selected Nigerian students who are very versed in foreign languages like English, French, Swahili, and Arabic. You can convert such speaking ability to money. Let's Google be your friend, look for people that need language instructors on Language Instructor's platforms and the rest will be history.
24. Software development
We are now in the era of the technology boom where IT students are making thousands of dollars online developing and selling software. So if your coding skills are great, why don't you join the trend and make a profit out of it?
25. Sell photos
If your photo shooting ability is exceptional, you can take aesthetic and high-quality pictures and post them online for a certain commission. Platforms like Shutterstock, iStockPhoto etc., accept and pay for well-taken pictures with beautiful scenery.
26. Data bundle reseller
One thing you take away from the Nigerian youth is their Android phone. Hence, the way data bundle is being consumed on a daily basis is alarming. You can start a data bundle reselling business as a student in Nigeria and gain financial freedom.
.........................
27. Website flipping
Build a website from the scratch, grow it organically and ensure it is gaining traffic, monetize it (optional), and put it for sale on the flippa. People make double the money spent on incurring the blog from the scratch doing this.
28. AdSense flipping
Nigerians are one of the top users of the Google AdSense monetization network, and yet, thousands of Nigerian bloggers cry over the refusal of Google to approve their blogs and website for monetization consideration. Hence, most of them resolve into buying the account from a third party, as a student in Nigeria with Google AdSense approval knowledge, you can start making money by flipping Google AdSense for cool cash.
29. Sell courses on Udemy
Udemy is designed for people who wish to learn a particular concept. If you know and understand a particular course, let's say graphic designing, you can write a book or record a video explaining the steps by steps method to become a graphic designer and put it for sale on Udemy.
.........................
30. Start a podcast
A podcast is a digital audio file recorded and posted on the internet for interested users to download. You may decide to be reviewing let's say, the latest automobiles, or technologies and post them on the internet for people to download. As you grow your fan base, you may start charging your active audiences for a token before accessing the file.
31. Review books and get paid.
One of the top ways to make money online as a student in Nigeria without any consideration for investment capital is to read and review books online. Websites, blogs, and forums aplenty designed for such purposes.
32. Sell Facebook pages.
Bloggers and top companies need active Facebook pages and groups to grow their audience fan base, so if you know the basic techniques for growing a Facebook page to have thousands of followers and likes, you can establish a steady cash flow by building and selling the pages for thousands of naira.
33. Become a translator even as a student.
.........................
If you understand more than a language, you can earn money online as a student without any interference or hindrance to your studies. There are numerous multinational companies in Nigeria looking for native and foreign speakers, use Google to search for available vacancies and apply, chances are that you'll land your first gig within the first few trials.
Conclusion.
Though not limited to the above-mentioned ways to make money online as a student in Nigeria, there are other untapped business ideas and opportunities online you can venture into to establish financial freedom.