Nigeria is the food capital of West Africa and it has been extending its tentacles to even outside Nigeria. If you ever happen to go to London, This is a list of the best Nigerian Restaurants in London that you definitely have to try if you ever visit the English city.
They are;
805 Restaurants
This is one of the best Nigerian restaurants in London, located on Old Kent Road. It has great ambiance for all occasions, whether it's a date, catch-up with friends or a family dinner. Every dish on the menu is great, but I recommend the tilapia. They also have a branch in Hendon, North London.
Also read: List of public Universities in Germany that are tuition free
Chuku's Lounge
This is another worthy mention on the list of best Nigerian Restaurants in London. The duo (brother and sister) launched the Nigerian tapas lounge in London (the first of its kind) in 2015 and are shooting up across London offering an intimate dining experience with their extensive menu on traditional Nigerian recipes.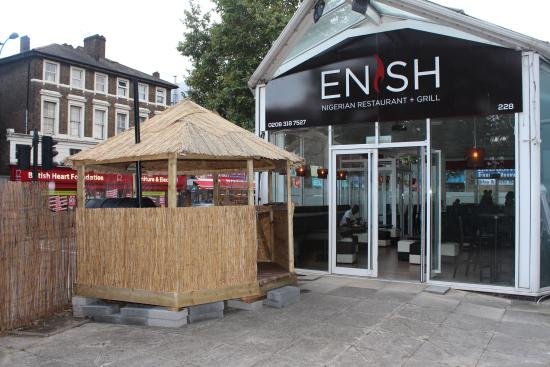 Enish
Enish is located in Lewisham, with another restaurant in Finchley; this restaurant is great for private parties. One of their most famous dishes is their isi ewu, or goat head – a well-liked meal from East Nigeria. Also check out the Chapman, a delicious Nigerian cocktail drink. It is one of the best Nigerian Restaurants in London.
K's Cuisine
This Restaurant worthy of being the best Nigerian restaurant in London is headed by a great lady named Kemi, An amazing cook that delivers first-class food. It is spaciously complemented by a home ordering and delivery service.
Lolak Afrique
This establishment is what Nigerians may call a typical 'buka'. You will find Lolak Afrique just off Rye Lane in Peckham. It is one of the best Nigerian Restaurants in London.
Presidential Suya
This is one of the best Nigerian restaurants in London. Presidential Suya is on the long Old Kent Road/New Kent Road area, South East London. A rather spacious restaurant divided into three units. It has the takeaway Section, the second is the restaurant and the third is the bar and lounge. These have been around for nearly twenty years. You won't be disappointed as they are very efficient.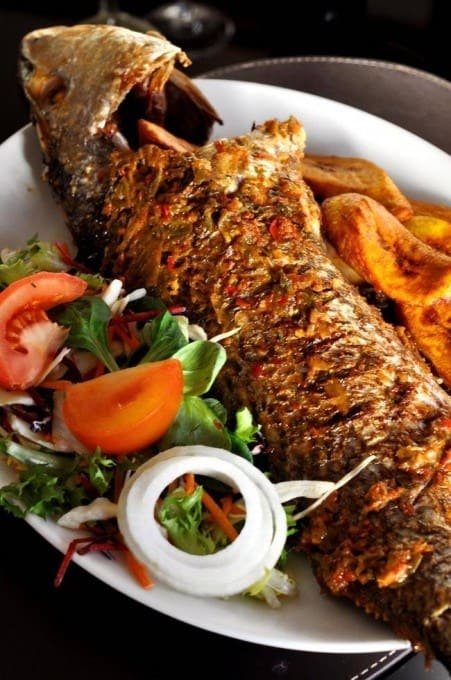 Tasty
Tasty is becoming one of the best Nigerian restaurant in London when it comes to takeaway, they currently have branches across London, Kent and Essex also in Dartford. Some even deliver. If you want an original, no-nonsense, jollof rice with beef, your joint.
Related: 15 Affordable Fun Places to Hang out in Abuja That will Blow Your Mind
Onidodo
Onidodo is a Pan African restaurant located in London and Essex. It is one of the best Nigerian restaurants in London. Managed by husband and wife for the last 3 years it has been catering and providing tasty meals and delicacies to their customers through their various restaurants, Dinner, personal catering, parties, etc.
Obalende Suya Express
This takeaway restaurant at the heart of Peckham, on the main street, is your one-stop for everything suya. Suya is very spicy meat skewers. I recommend the goat suya. It is one of the best Nigerian restaurants in London when it comes to suya.
280 Degrees African Restaurant & Bar
280 degrees African Restaurant & Bar is a relaxation spot with a contemporary twist within the interior, giving our valued customers an entire new African experience. Their goal is to supply an all-in-one relaxing atmosphere where you and your friends or family can socialize; eating, drinking, and dancing to Afrobeat sounds which serenades the space.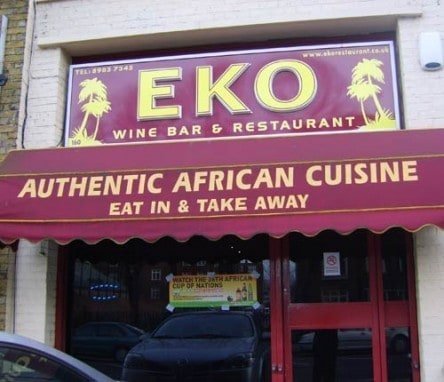 Eko
If you wish music together with your food, head to Homerton Main Street in East London. Not only will you've got a top menu to settle on, but you'll even get to listen to Nigerian music played live. It's one of the best Nigerian restaurants in London.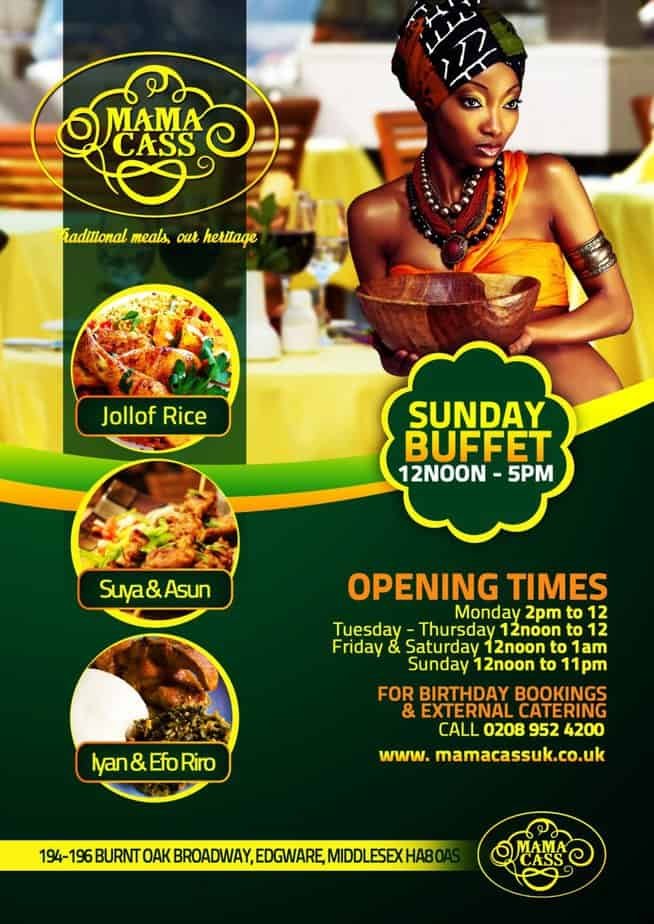 Mama Cass Quick Service Restaurant
Mama Cass Quick Service Restaurant is one of the oldest best Nigerian Restaurants in London. It has over 30 years of experience in providing rich and diverse meals for the family. Walking into a Mama Cass QSR you're assured of some meal product which will fit into your range of meal desires, no matter your taste. The restaurant has been recently revamped and has a wide range of food choices along with an amazing ambience.
Also read: List Of Top Cinemas In Lagos And Their Addresses And Prices
Squires
Squires is one of the best chain restaurants in London with six branches in East London, Essex and South London. Some of their menu options are actually gluten-free which is great because typically – Nigerian cuisine are often notoriously unaccommodating for special dietary requirements. They are also available on Uber Eats and Just Eat.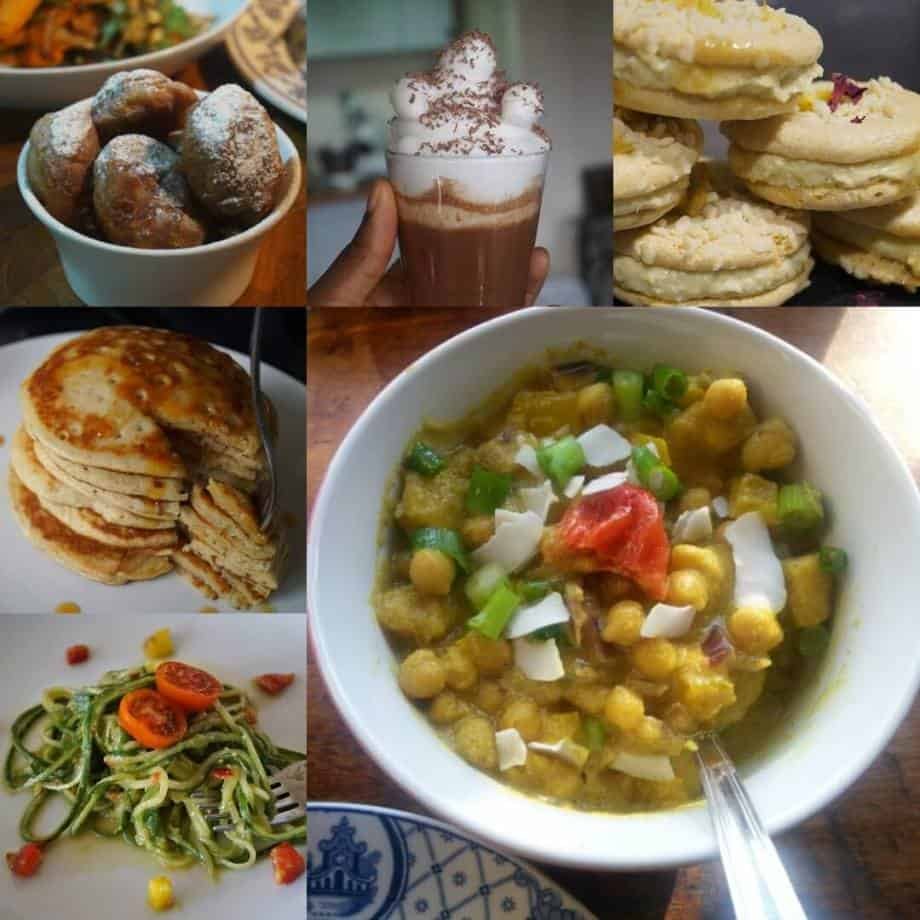 Vegan Nigeria
If you are a vegan and you are looking for an amazing restaurant in London to satisfy your peculiar choice, Vegan Nigeria is the best restaurant in London for that. Tomi Makanjuola is the name behind this brand and a successful line of Vegan Nigerian Food pop-ups that have arisen in London. , Vegan Nigeria is definitely the place where people will discover a variety of vegan dishes that are inspired by culture and background.

Mama Africa
It is the Nigerian restaurants in North-West London; Mama Africa is a lifeline for those people who can't make it all the way to the opposite side of the river. Also, they open until late on weekends
Lagos Island
Its main focus is on providing refined yet creative African Cuisine, This is definitely one of the best Nigerian Restaurants in London. Amazing menu includes Spicy Snail, Nkwobi, Island Roast, Island Fish, Fish and various Meat Pepper Soups. It is Located at 417 Lea Bridge road, Leyton. East London.
Ikoyi
This is definitely the best Nigerian restaurant in London, although it comes with a big price tag. Try this restaurant in the heart of St James's in Central London. Its menu is foreign cuisine with a Nigerian influence, so you won't find party-style jollof rice here or party amala. If you're up for trying something with a Naija twist, and don't mind breaking the bank, pay a visit.
Mazees
Mazees is a restaurant in East London. They pride themselves in offering a range of favorite African dishes in a clean, warm and welcoming environment. It is one of the best Nigerian Restaurants in London.
Other Best Nigerian Restaurants In London That Cook Amazing Food
Lerato London
Tokunbo's Kitchen
Bailey's BBQ Grill
Agege Bread London
African Gallery Kitchen
Pitanga
TummyKom4ot
KataKata
These restaurants that I didn't give more details on are those that I do not have any substantial info about, so I advise you to patronize them with discretion.