So you're thinking about going out of town for the weekend? If you have a few days to spare and you're planning a vacation, you might want to try camping. This amazing activity that millions of people worldwide simply adore can also be your shtick if you learn more about it.
Camping is considered sleeping in nature in an improvised shelter. The most common solution for this is sleeping in a tent. Modern tents have various options and are built to withstand any kind of weather condition. However, a tent is not enough, and you'll need to have additional supplies that go with it.
What kinds of additional supplies? Aside from a place to sleep, you need to spend the rest of the day doing something. You can't stay inside the tent the whole time. You'll want a camp chair, campfire, an alternative shower solution, a designated place to fix meals and something to eat in, and many other things.
Advertisements
CONTINUE READING BELOW
This is why many decide to use a caravan or a UTE toolbox like those from OZY Toolbox Centre, and have a place where these things are easily installed and ready to use when you go in nature. If you feel like this is a great solution for you, feel free to do it.
In addition, we will talk more about the three main reasons why anyone should go camping at least a few times per year and feel the scent of the great outdoors. Keep reading to know why you should be doing this more frequently.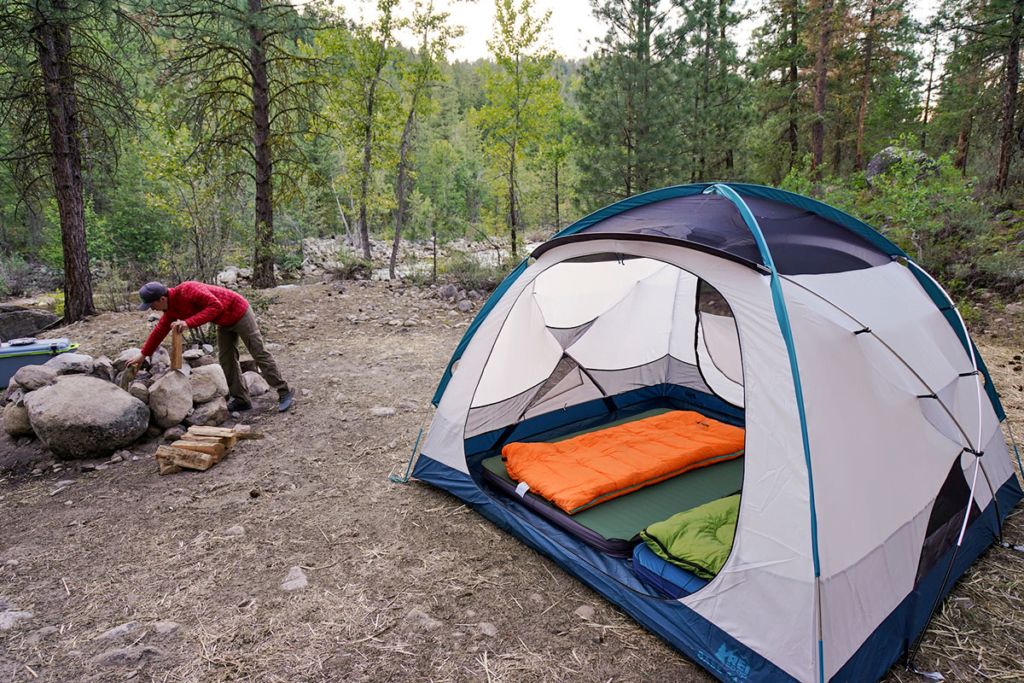 1. Camping activities nurture your physical health
Spending time in the office means eight hours of sitting in the same position and most likely getting a bad posture. You need a lot of movement to fix this, and exercising is the best solution. When you go camping, you have no time for sitting in an uncomfortable office chair.
Advertisements
CONTINUE READING BELOW
You must set up the tent, fix meals, fire up the fireplace, gather supplies, and many other things. When everything is set, and there's no more work to be done, you can enjoy the sounds of nature, but the best thing to do is have a walk through the fields, forests, and hills.
Enjoying the wilderness on foot means you will breathe fresh air, fill your lungs with oxygen, and burn tons of calories, something you most likely won't do before or after work. Even if you practice some running or walking before work in the city park, be sure that it's not the same doing it inside the city where the air is polluted, and in nature where it is as healthy as possible.
2. Camping is excellent for your mental health
Aside from breathing fresh air and having the chance to move around and burn calories, camping is also excellent for your mental health. In general, any activity that will induce your movement is also great for your mind, but in this case, you're getting the ultimate solution.
Advertisements
CONTINUE READING BELOW
Why? Because the fast city life drains your energy, just like in a video game. When you go in nature, you recharge your batteries. The sounds of the birds chirping, the breeze that moves the leaves of the trees, and the eventual roaring of some wild animals make you reconnect with your ancestors.
You don't rush, you have no obligations, no one yells at you, no bright lights are blinding your eyes, and no cars honk or roam their engines. Everything's peaceful, which makes you peaceful too. Your brain rests. A few days in nature feels like constant meditation and getting ready for rough city life again.
3. It is the most affordable form of vacationing
Another reason why to choose camping over anything else is the money aspect. Going to a hotel means instantly spending a few hundred bucks, but camping is many times more affordable. Buying the tent and the items coming with it means a one-time investment that stays with you for the next trip, while the hotel is paid for that one stay only.
Advertisements
CONTINUE READING BELOW
The vehicle and the toolbox are also paid for once, and you get to use them for years to come. You can also use them for other needs like work or storage. The only thing that is not reusable is the food, drinks, and a few other supplies you'll be using while camping.
Suppose you're planning a 5-day vacation. You'll most likely spend at least $1000 for this trip if you book a hotel room in a vacation spot. If you choose camping, you can do it with only gas money for your vehicle and some money for the supplies. The math is clear about what the most affordable solution is.
Conclusion
These three reasons explain why you should pack your UTE with essential supplies and go on an enjoyable nature trip. You get to breathe fresh air, hike, enjoy the sounds of nature, and do all this on a budget. Forget hotels, and go camping in the mountains.
Advertisements
CONTINUE READING BELOW