With a wide range of attractions and activities, there's something to keep everyone in your family entertained.
From outdoor adventures to cultural experiences, here are 10 things to do on a family trip to this beautiful city. Whether you're visiting for a weekend or longer, these activities will make your time in Wilmington even more special and memorable.
Visit The Airlie Gardens
Visiting Airlie Gardens, a 67-acre public garden located in Wilmington, NC, is a perfect way to spend time with your family during your next trip.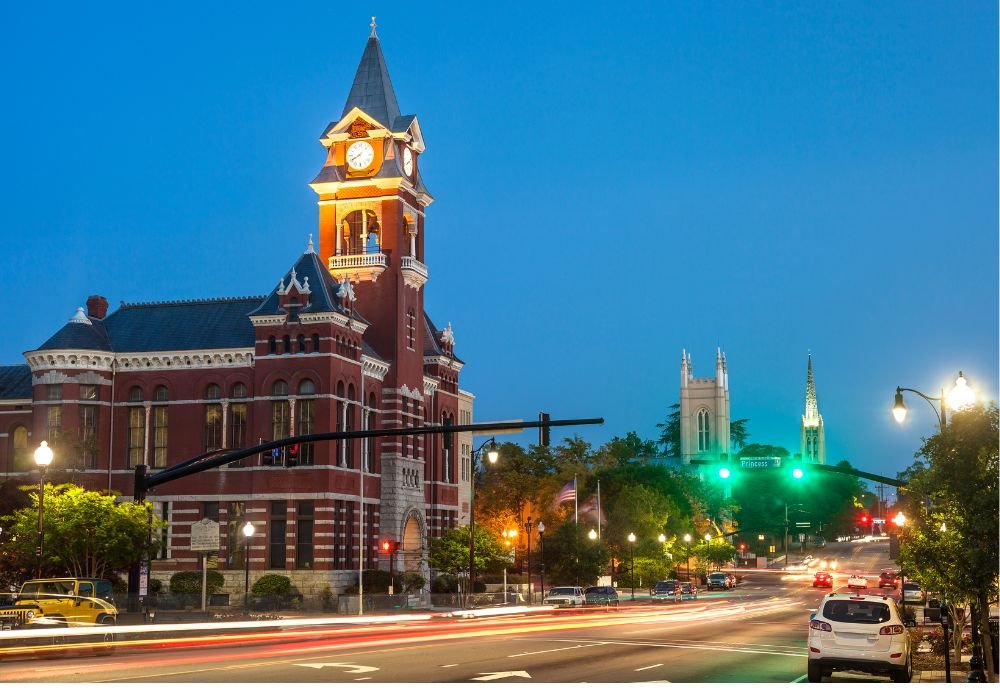 Established in 1901 with an original 18 acres of land donated by the Pembroke Jones family, the gardens feature both historical and modern elements. The beautiful landscape includes a variety of both native and exotic plants, providing plenty of photo opportunities for you and your family.
Spend A Day At Wrightsville Beach
Heading to Wrightsville Beach during your family trip to Wilmington is a must. Enjoy beautiful beaches, crystal clear waters, and plenty of fun activities.
.........................
There are many attractions such as the boardwalk, fishing piers, and parks located nearby. Whether you're looking to relax with a good book, swim in the ocean, or explore some of the local shops and restaurants, there's something here for everyone.
Try Different Cuisine In Wilmington
Wilmington's downtown area is home to a variety of restaurants, cafes and bars that offer something for everyone.
When it comes to Wilmington NC, there are plenty of great places to eat. From upscale seafood restaurants offering fresh caught local seafood to burgers and fries spots and everything in between, Wilmington has something for everyone.
Here are some of the best restaurants Wilmington NC:
Catch
Catch is one of the most popular restaurants in Wilmington and it's known for its fresh seafood. You can enjoy a variety of appetizers like steamed edamame, crab cakes or crispy calamari before your main course. The menu features a number of local favorites such as pan-seared sea scallops, grilled salmon and shrimp and grits.
.........................
Fork 'n Cork
This casual restaurant is perfect for those looking for a more casual dining experience. They specialize in burgers, sandwiches and salads as well as craft beers and signature cocktails. Their signature mac and cheese dish is always a hit!
Tidal Creek Brewhouse & Kitchen
Located near the Wilmington Beach Boardwalk, this popular spot offers an array of craft beers, specialty cocktails and delicious food. Enjoy a variety of classic pub style dishes like burgers and fries or try something different with the Korean Fried Chicken Sandwich.
Manna
This is one of Wilmington's top rated restaurants. All ingredients are sourced locally and they offer a wide selection of vegan dishes as well as seafood, poultry and steak. They also have a full bar with signature cocktails, craft beer and wine.
Flaming Amy's Burrito Barn
If you're looking for great Mexican food in Wilmington, this is the place to go. This casual restaurant serves up huge burritos, tacos, enchiladas and more. Try the popular Super Burrito, which is overflowing with grilled veggies and your choice of steak or chicken.
.........................
Explore Poplar Grove Plantation
The Poplar Grove Plantation is a great spot to take your family on an educational and fun adventure.
This 13-acre property has been restored to its original 19th-century farmstead and offers a variety of activities such as hayrides, walking trails, and seasonal festivals.
In addition, the plantation is home to a variety of animals including horses, pigs, chickens and goats – making it an ideal spot for animal-loving families.
Take A Tour Of Battleship North Carolina
If your family has an interest in history, then a tour of Battleship North Carolina is the perfect way to explore Wilmington's past.
Located on the Cape Fear River, this floating museum has been a part of Wilmington's history for over 70 years and offers visitors a chance to learn about the ship's history and even explore its decks.
Learn About Wilmington's History At The Bellamy Mansion Museum & Garden
The Bellamy Mansion Museum & Garden is a great spot to learn about Wilmington's history.
.........................
The museum features an array of exhibits and interactive displays that focus on the history of the city and its people. You can also explore the beautiful gardens located onsite which feature a variety of native plants and trees.
See The Snowy Owls And Bald Eagles On Greenfield Lake Park & Gardens
Greenfield Lake Park & Gardens is the perfect spot for bird watchers and animal lovers. The park features a variety of habitats, wetlands, and gardens, making it the perfect spot to see local wildlife such as snowy owls, bald eagles, and a variety of other birds.
Take A Cruise Along Cape Fear River With Wilmington Water Tours
Spend a day on the water with Wilmington Water Tours, which offers a variety of boat tours that explore the Cape Fear River and its surrounding areas. You and your family can take a narrated tour, catch a glimpse of dolphins or explore the Intracoastal Waterway.
Go Shopping In Historic Downtown Wilmington
.........................
Head to historic downtown Wilmington for a day of shopping. With everything from boutiques to art galleries, there's something here for everyone. Plus, downtown is also home to a variety of cafés and restaurants that offer a great spot to refuel after a busy day of shopping.
Relax With Nature At Long Leaf Park
If you are looking for a spot to relax and enjoy nature, head over to Long Leaf Park. This park is home to a variety of trails, a lake, and plenty of trees – making it the perfect spot for an afternoon picnic or a long walk. There's also a playground and a splash pad, making it great for families with kids.
Conclusion
Wilmington, NC is a great destination for family trips. There are plenty of activities to do that can make the entire family happy.
From exploring historic Civil War sites to taking a river cruise or visiting some of the area's many beaches and parks, there's something for everyone in Wilmington.
.........................
Families can also enjoy relaxing at one of the many restaurants downtown or take in some of the city's incredible entertainment options.