Having a shelter is one of the basic needs of people all over the world, and Nigeria is no different. Along with other materials like wood and concrete, cement is one of the most significant items you need to build a house here in Nigeria.
Nigeria has lost a lot of buildings to collapse because the cement and perhaps other construction materials used to build them were of poor quality.
Therefore, Nigerians now prefer to buy the best cement brands in Nigeria so that buildings are less likely to fall and the quality of the building as a whole is better.
This post will enumerate the best cement brands in Nigeria that have proven to make high-quality cement for the country's manufacturing industry.
You may also like: Cost of building a 4 bedroom bungalow in Nigeria
Advertisements
CONTINUE READING BELOW
10 Best Cement Brands
1. Dangote Cement
Dangote Cement seems to be the most well-known cement company in Nigeria and many parts of Africa. The Dangote Group owns this cement company. The Dangote Group was started by Alhaji Aliko Dangote, who is the richest person in Nigeria and Africa right now.
Dangote cement is the leading cement brand in Nigeria and is currently the most popular and most used cement in the country. It has operations in more than 14 African countries, including Congo, Senegal, Tanzania, South Africa, Cameroun, Ghana, Zambia, Sierra Leone, and Liberia.
The cement company was founded in 1992 and used to be called Obajana Cement Plc. In July 2010, it changed its name to Dangote Cement Plc. With a capacity of 10.25 million tonnes per year, the Dangote Cement plant in Obajana, Kogi, is the biggest in Sub-Saharan Africa.
Advertisements
CONTINUE READING BELOW
Dangote cement is one of the best cement brands in Nigeria and has won several awards, including the West African Quality brand award organized by the Institute of Brand Management of Nigeria.
2. Ibeto Cement
Ibeto cement is a brand of cement made only in Nigeria. It is owned by the Ibeto group Nigeria Limited, which also runs it.
In 1997, the Ibeto Group started doing business in the cement industry by bringing Portland cement into the country through the Apapa ports. In June 2005, it began making packaged cement at its Bagging Terminal in Port Harcourt.
The Terminal is a very modern plant with a storage capability of 50,000 metric tons and a production capacity of 1.5 million tons per year, which is at least 6,000 metric tons per day. Since then, the Ibeto Group has begun production in Nkalagu, Ebonyi State, Nigeria.
Advertisements
CONTINUE READING BELOW
3. Unicem Cement
This cement brand is owned by United Cement Company of Nigeria Limited, which is a major cement manufacturer in Nigeria.
The company has one of the most advanced technology and are the leading cement supplier in the South-South and South-East regions of Nigeria. They also have one of the largest cement plants in Nigeria. In 2002, Unicem opened its head office in Calabar to meet the growing demand for its products.
It is a well-known brand of cement in the eastern part of Nigeria. The Lafarge group owns United Cement Company of Nigeria Limited.
4. Elephant Cement
Elephant cement is a part of the Lafarge group (Nigeria), which is another big player in the Nigerian cement industry. It is well-known for the high-quality finished products (in this case, cement) that it sells to the people of Nigeria.
Advertisements
CONTINUE READING BELOW
This cement company is run by its parent company, LafargeHolcim, which is a French-Swiss company with its headquarters in Paris, France.
5. BUA Cement
BUA Group, which is based in Nigeria, owns and makes BUA Cement. It is the most popular brand of cement in Northern Nigeria, after Dangote cement.
BUA Cement was founded in 2008 and started doing business in the same year. It did this through its floating cement terminals, called "BUA Cement 1," which were made to unload bulk and bag cement.
BUA Group bought the Cement Company of Northern Nigeria, CCNN (Sokoto Cement), and the Edo Cement Company in 2009 to increase the number of metric tons of cement the country makes each year.
In 2018, BUA Obu Cement finished building a 3 million mtpa plant, giving Okpella a total capacity of 6 million mt. In 2020, BUA Group merged its cement operations and listed BUA Cement Plc on the Nigerian Stock Exchange.
Advertisements
CONTINUE READING BELOW
With a total installed capacity of 8 million metric tons per year and a market capitalization of N1.18 trillion (US$3.3 billion), BUA Cement Plc is the second largest cement producer on the Nigerian market and the largest cement producer in the North Western part of the country.
The BUA group also has a stake in Damnaz Cement Company Ltd, which is the cement company with the most shareholders in northern Nigeria.
6. NigerCem Cement
NigerCem cement is one of the oldest cement companies in Nigeria. It was the only place in the country that made most of the country's concrete. The company is in Nkalagu, which is in the Nigerian state of Ebonyi.
Their products are sold everywhere in the country, but mostly in the east. It is now one of the most well-known brands of cement in Eastern Nigeria.
Advertisements
CONTINUE READING BELOW
7. Ashaka Cement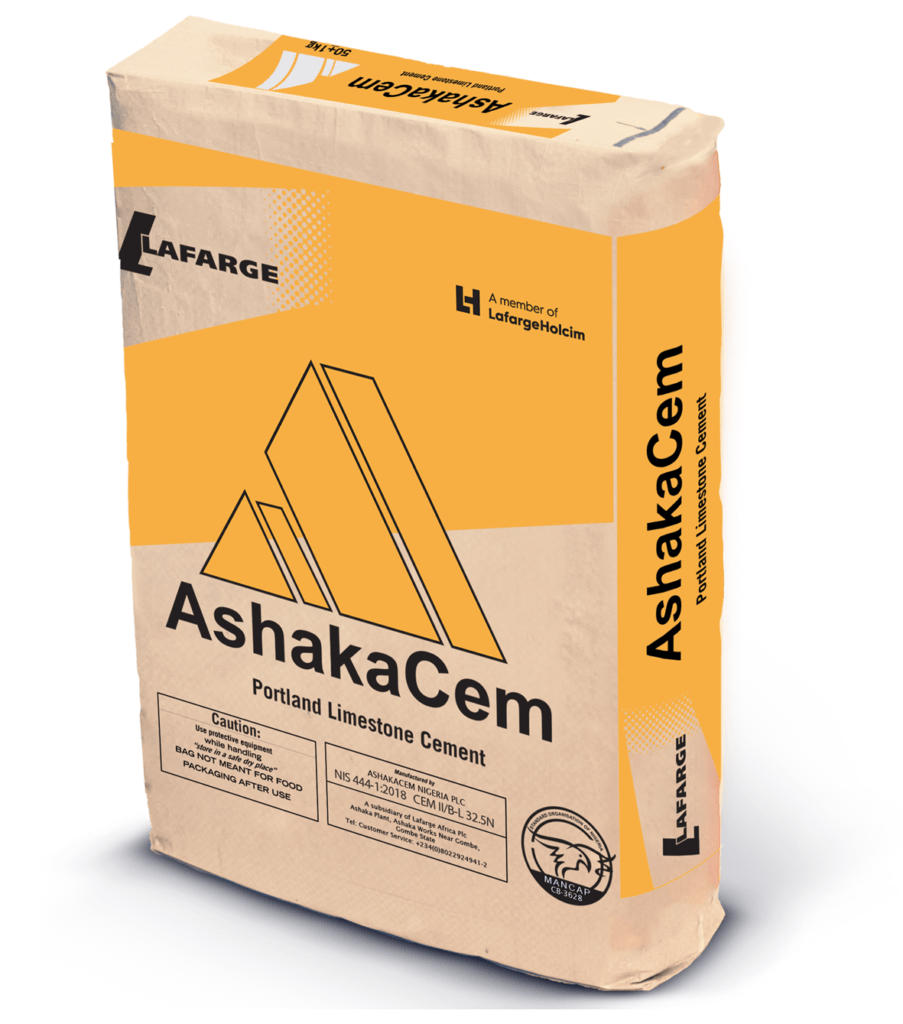 Ashaka cement is also a well-known brand of cement in Nigeria. It is a part of the well-known Lafarge group in Nigeria, which makes cement.
AshakaCem Plc was founded in August 1974 and started making cement in 1979. At the time, it was called Ashaka Cement Company Limited and made and sold cement.
The Nigerian Industrial Development Bank (NIDB) Limited, the Nigerian Bank for Commerce and Industry (NBCI), and Northern Nigeria Investment Limited (NNIL), together with the government of the North-Eastern state at the time, started the company.
The plant currently makes 1MMT of cement each year, but there are plans to expand production. People in Northern Nigeria often call Ashakacem the "Star of the North" because it is such a well-known cement brand there.
Advertisements
CONTINUE READING BELOW
8. Eagle Cement
Eagle Cement Corporation Nigeria is the owner of this brand of cement called Eagle Cement. This is one of the recognized cement brands in Nigeria.
Their products are durable and rated when compared to other concrete producers in the country. Eagle Cement is available in all parts of Nigeria.
9. Reagan Cement
Reagan cement is a rising brand of cement in Nigeria, and Reagan Cement Company Nigeria Limited owns and runs it.
It started doing business in Nigeria officially in 2013, and since then, it has become one of the best cement brands in Nigeria.
10. Powermax cement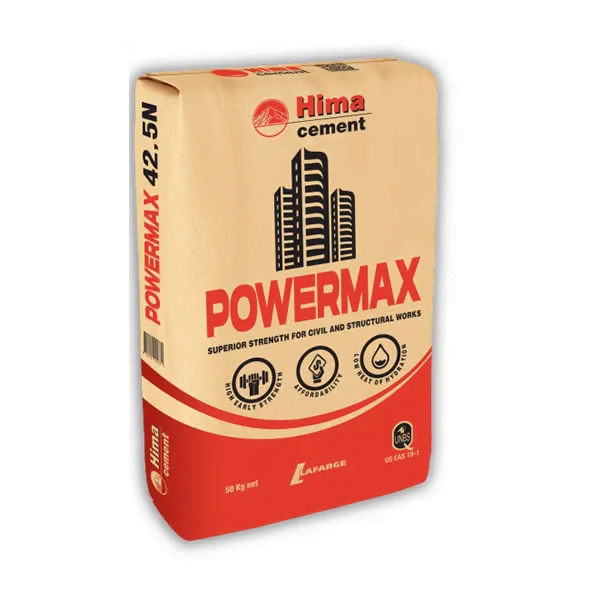 One of the top cement brands in Nigeria is PowerMax cement. The Larfage Nigeria group owns this brand. It is presented as a top-tier business that specializes in creating high-quality cement with increased solidity and strength.
Advertisements
CONTINUE READING BELOW
Despite being one of the greatest cement brands in Nigeria, PowerMax cement is still a common choice for Nigerian builders because of its roughness.
Conclusion
Nigerians are wary of cement brands in the country because they don't want their buildings to fall down due to poor quality. But these top brands can help you figure out which is the best.
All of the cement brands on this list are high quality, so you can choose whichever one works best for you. You can find them in any shop where building materials are sold near you.