Education is a vital part of personal and social growth, and graduating from high school is a big step in one's educational journey.
But due to the different educational systems and societal norms, many are curious as to what age students graduate high school around the world.
However, it is impossible to give a definite answer to the question "What Age Do You Graduate High School?".
Hence, this article will focus on the various ages students graduate high school worldwide.
What Age Do You Graduate High School?
Several factors, including the rules and regulations in your state, determine when you can call yourself a high school graduate. Most people graduate from high school between the ages of 17 and 19.
.........................
High School Graduation Age in The United States(U.S.)
In the United States, most people graduate from high school between 17 and 18. However, there may be exceptions based on the situation of each person and local laws.
Each state in the United States has its unique educational system and graduation criteria, which might affect the average age of a high school graduate. Students typically join high school at 14 and spend four years there.
Additionally, students in the U.S. usually have to get a certain amount of credits in courses like English, math, science, and electives to graduate from high school in certain places. You might also need to take and pass an exam or put in a specified amount of time doing community service.
.........................
High School Graduation Age United Kingdom(U.K.)
The age ranges for high school graduation in the U.K. differs according to the educational system used by the countries within the U.K. High school graduation in England usually happens between the ages of 16 and 18.
Upon completion of the General Certificate of Secondary Education (GCSE) examinations at age 16, students are no longer required to attend school.
In Scotland, most students spend six years (from 12 to 18) in secondary school. Afterward, during the final two years of high school, they prepare for Scottish Qualifications Authority (SQA) tests such as the National 5, Higher, and Advanced Higher.
In Wales, most students attend a high school between 11 and 16. Most Welsh teenagers take their GCSEs (General Certificate of Secondary Education) at 16. They may then continue their education through various means, including in colleges, universities, or apprenticeship programs.
.........................
Most students in Northern Ireland start high school at the age of 11 and graduate at 16. They then take the General Certificate of Secondary Education (GCSE) tests at 16.
High School Graduation Age in Australia
Students in Australia usually graduate high school between the ages of 17 and 19. High school in Australia is often split into lower secondary school (Years 7-10) and upper secondary school (Years 11-12).
Usually, they start lower secondary school when they are 12 or 13 and finish when they are 15 or 16. However, for upper secondary school, when they are 16 or 17 and finish when they are 17 or 18 years old.
High School Graduation Age in Germany
In Germany, the age people graduate from high school depends on the program and student performance.
.........................
After elementary school, children in Germany can choose from different high school routes ending with a high school diploma. In Germany, students that want to focus on their studies attend Gymnasium.
It usually takes students nine years or more to finish Gymnasium, which they begin at age 10 or 11. Therefore, students usually graduate from high school between 18 and 20.
Students also have the option of enrolling in the Realschule or the Hauptschule. These programs are usually shorter in duration and would also result in various vocational or high school diplomas.
High School Graduation Age in China
In China, students spend six years in school: three in middle and three in high school. Students usually begin junior high school (middle school) when they are 12 or 13 and finish it when they are 15 or 16. After that, they enroll in senior high school at 16 or 17 and graduate at 18 or 19.
.........................
In China, the Gaokao, or National Higher Education Entrance Examination, is the most essential aspect of the senior year of high school. The Gaokao is an annual standardized national test given in June. It's the main thing colleges look at when deciding who to admit into college.
High School Graduation Age in Japan
The average age for high school graduates in Japan is between 17 and 18. Japan has six years of schooling: three years of upper schooling and three years of high school.
After finishing high school, students in Japan take admission tests for universities. These examinations play a significant role in selecting whether institutions accept applicants. In most cases, they take the exams in the senior year of high school.
.........................
Situations That May Result in Graduating High School at an Older Age
There are several reasons why high school seniors could be older than their peers when they graduate. These include:
1. Special education or personalized learning plans
Students with special needs and learning issues usually enroll in special education or individualized lesson plans.
Students with IEPs or other special education needs usually need more time and resources to graduate from high school.
The age they graduate from high school is between 16 to 21 (or even later) based on the student's situation and the school they attended.
2. Adult learners
Adult students decide to continue their education after their high school graduation age has passed. Many people wait until later to get their high school diploma or equivalent.
.........................
Sometimes, these adults take the high school equivalency test, such as General Education Development (GED), instead of finishing an entire high school program.
3. Transfer or Relocation
When students change schools or move from one place to another in the middle of their secondary education, it might affect their graduation age.
Transfer or relocation occurs for several reasons, including family or individual move for work or school.
What Are The Benefits Of Graduating Early?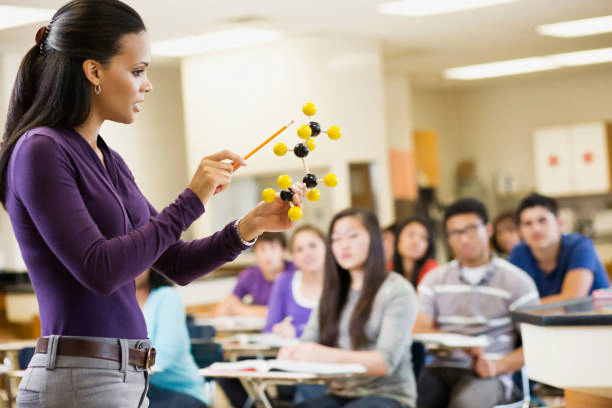 Early high school graduation can be a good choice for highly advanced students or those with specific goals or situations that make it a good idea. Here are some possible benefits of graduating high school early:
1. Early Entry Into College or University
The term "early entry" describes the act of students going to college or university education at a younger age.
.........................
Graduating from high school and starting early can benefit academic growth and psychological maturity. It can also help you save money on tuition, housing, and other college costs.
2. Career Advancement
Early high school graduates can have an edge in the employment market because of their head start. You usually get a head start on collecting job experience, making connections in your field, and moving up the career ladder.
Additionally, you can improve your knowledge and skills in your chosen field by taking advantage of chances to keep learning, getting certifications, and getting higher degrees.
3. Early Promotions and Leadership Opportunities
People who stand out in their fields due to their outstanding skills, personalities, and accomplishments often find themselves in leadership positions at an early stage in their careers.
.........................
Compared to their counterparts, they have superior knowledge and abilities, making them invaluable assets to their respective companies.
Conclusion: What Age Do You Graduate High School?
Several turning points mark a person's life, and one of the most vital is graduating from high school. The age at which most students graduate high school is usually between 17 and 19. However, this range is subject to variation.
Even though most countries have a general graduation age range, several factors might affect the actual age.