There are so many universities in Nigeria of which a large section is owned and controlled by the government. The higher education sector is comprised of universities, polytechnics and different institutes.
There are almost 170 universities today both private and government-owned universities in Nigeria. Today we'll be talking the 10 oldest universities in Nigeria, all universities on the list are owned and controlled by the government and these universities were founded between the 40s and 70s.
You might like to read: Jamb and WAEC Subject Combination for Mass Communication
Oldest universities in Nigeria
1. University of Ibadan
The University of Ibadan was established in 1948 it was formerly a college of the University of London until it became an independent college in 1962. The university started of with programmes in Arts and Medical sciences, it currently has a wide range of courses under 17 faculties namely, Arts, Medical sciences, veterinary medicine, Technology, Clinical Sciences, Agriculture, Social sciences, dentistry, renewable natural resources, economics, and others.
.........................
The University of Ibadan is the oldest degree awarding institution in Nigeria. The University has 15 halls of residence and has educated a lot of notable people in the society ranging from medical doctors, lawyers, nobel laureate in literature, mathematicians, and many more.
2. University of Lagos
University of Lagos is also one of the first generation and oldest universities in Nigeria, it's a public research university and was founded in 1962 in Lagos. The university has three campuses on the mainland also about 15 halls for student residence and has trained some of the personalities in Nigeria from Nobel laureate to doctors, lawyers, and many more.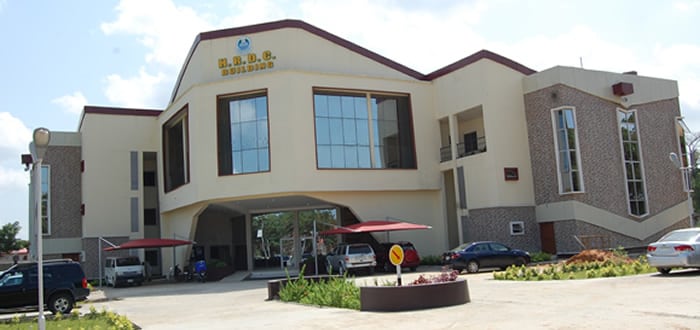 3. Obafemi Awolowo University
Obafemi Awolowo University founded in 1961 was formerly called the University of Ife and was later renamed in 1987 in honour of Chief Obafemi Awolowo. This federal university has a total of 9 halls for residence. OAU has trained different across different industries including business, technology, law and others.
.........................
4. University of Benin
University of Benin is also a federal university and was founded in the year 1970, it was formerly known as the Institute of Technology. It is located at Ugbowo Lagos Road, Benin city. This university has two campuses, Ugbowo campus and Ekehuan campus.
University of Benin has 13 faculties including Arts, Environmental Sciences, Agriculture, Education, Life sciences, Law, Management, Pharmacy, Physical Sciences, Social sciences, Medical Sciences, Education and Engineering.
5. University of Nigeria
University of Nigeria, Nsukka is a federal university located at Nsukka, Enugu and was founded by Nnamdi Azikiwe is 1955. The university has 15 faculties and 102 departments, it has four campuses namely, Nsukka and Enugu, Ituku – Ozalla, and ABA.
Related article: Nigerian Police Academy: All you need to know + Requirements
6. University of Calabar
The university of Calabar is one of Nigeria's second generation universities located and in Calabar, Cross River state and founded in 1975.
The university has about 16 faculties including Allied Medical Sciences, Basic Medical Sciences, Dentistry, Medicine, Management Sciences, Education, Social Sciences, Arts, Public Policy and Administration, Law, Biological Sciences, Physical Sciences, Engineering and Technology, Environmental Sciences, Pharmacy, Agriculture, forestry and Wildlife Management.
.........................
7. University of Maiduguri
The University of Maiduguri is a federal university located in Borno state in Northeast Nigeria, it was founded in 1975. This university has a total of 12 faculties of agriculture, arts, dentistry, education, engineering, law, management science, pharmacy, science, social science, and veterinary medicine.
The university also has a large staff population. University of Maiduguri just like a typical federal university in Nigeria has a low tuition so that many Nigerians can afford it. The university offers various degrees in sciences, social sciences and other areas of study. Admission into this university is relatively competitive. This university has a lot of good buildings, good roads too, an amazing library, power and so forth. Students can live off campus or on campus.
8. Ahmadu Bello University
The Ahmadu Bello University is located at Zaria, Kaduna state, it was founded in 1962 and has a total of 13 faculties and 82 departments. Ahmadu Bello University can be said to be one of the hardest universities to be admitted into in Nigeria because it's highly competitive and has a good reputation.
.........................
As a result, everyone wants to go there. ABU also provides its students with hostels, a good library, good road network etc. The tuition and fees like most federal universities is also very affordable going for less than 70,000 naira.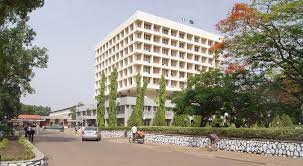 9. University of Ilorin
The University of Ilorin is a federal university located in Ilorin and was founded in 1975. The University of Ilorin currently contains 15 faculties namely Arts, Management sciences, Agriculture, Engineering and Technology, Law, Veterinary medicine, Law, Social sciences, Basic Medical Sciences and Clinical Sciences, Communication and Information Technology, Physical Sciences, Life Sciences, Environmental Sciences and the rest. This first generation university's school fees doesn't exceed 50,000 naira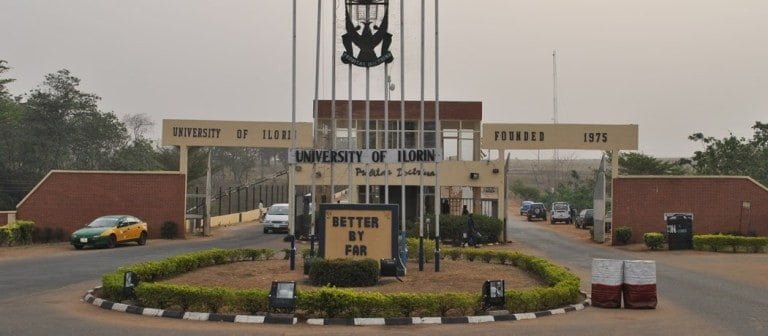 10. University of Jos
The University of Jos is a federal university in Plateau state, founded in 1975. The university of Jos offers a lot of programs including bachelor's, post graduate, master's degree, doctorates in various fields of study.
The university of Jos being one of the oldest universities in Nigeria has produced a lot of notable lawyers, doctors, engineers and many more. The school offers a lot of facilities including a library, residence for students, foreign exchange program also administrative services.
.........................
Among all higher education institutions, these universities are the top ten oldest.