Apparently, poetry scholarships for passionate and young poets are a better way of encouraging and admonishing poets intellectual skills. After all, money and material value inspire and motivate.
Do you find solace in using pen in communicating your thought through lines? Are you a passionate poet that is on the verge of using his thoughts and words to make a difference?
If yes, then we have a good news for you. Other than the satisfaction of writing, it's our humble submission that you also deserve monetary value to horn your poetic skills.
Hence, we take our time to research and compiled this list of the top 25 Poetry Scholarships for young and passionate poets. You never can tell, this year may be your year of the divine breakthrough in poetry.
...........................
Also, poetry scholarships were introduced purposely to enhance young poets creative skills, to give them a platform to be known and heard beyond their natural confinements.
Not only that, the various poetry awards and scholarships were also established to offer poets the best platforms, ever, to horn and perfect their creative forte. Interesting isn't it?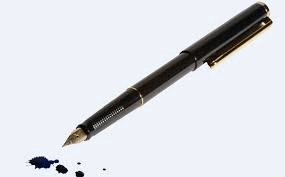 Why Poetry Scholarships for Young Poets?
Poetry has, over the years, been used in a different form and ways to express the writer's points of view on various issues.
However, there are numerous poets out there with brilliant minds but there voices can't be heard.
You know why? Because they are of humble means, there's no money to enhance their skills. As such, the concept of poetry scholarships to enhance these young poets talents came into limelight.
...........................
More so, a poetry scholarship provides materials and monetary gains for writers to further explore the world of writing. These moneys are not loan; they They are rather, gift to applicants who merit them.
And as we all know that what makes one a poet is the ability to communicate ones mind and thoughts through the use of words.
Such is what connect the poet and the readers together. That is, word is the tool of a poet and it at the same time tells the poet's mind on a certain subject matter.
Top 25 Poetry scholarships and awards for young poets.
In a nutshell, if the above scenario describes you or you know a great poet who used to put down his reflections and deep thought on local matters hanging around in your environment?
...........................
If yes, then kindly treat the below list of top Scholarships award for the young poets as same:
1. Thomas Merton Sacred Concurso Poetry
This foundation offers four awards to writers on a yearly basis through poetic contest. The cash prizes are valued between the range of $100 to $500 per winner.
Although we may tag this write up as scholarship for young poets, the reality is that there's no age limit to this contest. The poem should have prophetic, religious, or contemplative theme and tone.
2. Colourism Poetry Contest
Also, Colourism Poetry contest is another opportunity for the humble poets voices to be heard. The contest covers the act of racism and prejudice against people's skin colour or hair texture.
...........................
Essence, the poetry slam is aimed at discouraging and frowning against any act of discrimination. The prize award range from $100 — $250.
3. The Unicorn Press First Book Contest
Here, contestants will submit their poetic manuscript (of any unpublished work) in book form for consideration.
The lucky winner will be given $250 cash as a prize and his book (anthology) will published by Unicorn Press.
4. Pablo Neruda Prize for Poetry
This poetry contest for the young minds is being sponsored by the University of Tulsa (UT) and it is called Pablo Neruda Prize for poetry.
First place will go home with a cash prize of $2,000 and the runner up will be given $1,000. High school students, undergraduate and graduate students are all eligible.
...........................
5. Norman Mailer College Poetry Award
To participate in this poetry contest, you must have 10 pages of poetry available on the maximum.
The winner will be given a cash prize worth of $ 2,500 plus an exploration to New York. However, the scholarship is on available for only full-time student at any community college.
6. A Poulin Jr. Poetry Prize
If your writing skill is second to none, you can go home with a prize of $1,000 to be administered by BOA Edition, Ltd if you win this contest.
In addition, your anthology will be published by BOA Edition, Ltd for free and you will equally be offered a standard book contract with a royalty rate.
7. Learn Between the Lines Scholarship Slam
...........................
A thousand dollars poetry slam that will be judged by a selected team of judges. The top five poets will be declared winners.
Again, the monetary gain for the winners is $1,000 and it is being given out annually to help them cover their college cost.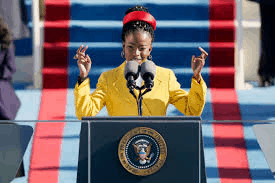 8. Morton Marr Poetry Prize
If you have interest in poetry, you can apply for the Morton Marr Poetry Prize. The prize is usually administered by Southwest Review annually.
The prize value is $1,000 for the winner and $500 for the runner up. The entrant must be 18, an undergraduate or a graduate student.
9. Scholastic Art and Writing Awards: Gold Medal Portfolio Award
Equally, the Scholastic Awards pick only works that demonstrates uniqueness, technical skill, a personal vision or voice, and originality.
...........................
To participate, the contestants must come from grades 7-12, an American or Canadian. A whooping sum $190000 is there to be carted away by 46 winners.
10. Outdoor Sports Scholarship
Unlike other poetry Scholarships, Outdoor Sports Scholarship mission is to award writers with unbiased reviews and tips about a broad range of bikes, scooters, and other outdoor sports gear.
As simple as it is, the winner of this contest will go home with $2,000 to cover his/her tuition fees and other supplies.
11. Ruth Lily And Dorothy Sargent Rosenberg Poetry Fellowships
Being Poetry Magazine and Poetry Foundation, it organizes Ruth Lily and Dorothy Sargent Rosenberg annual Poetry Fellowships.
The winner of the poetry slam will be awarded a whooping sum of $25800 as a cash prize scholarship to a single winner.
...........................
12. Amy Lowell Travelling Poetry Scholarship
Accordingly, Amy Lowell is an American poet who died in 1925. She, however, established an annual scholarship in her will to support travel abroad for American-born poets who are gifted.
Two winners will be selected and each of them will be awarded a cash prize of $15,125.
13. Anna Davidson Rosenberg Poetry Award
This is an annual Poetry Awards for Poems on Jewish experience. The contest was established by in 1987 by Nedda Fratkin, Marvin Rosenberg and Violet Ginsburg in memory of their mother, Anna Rosenberg.
In 2020, the poetry competition was sponsored by Poetica Magazine, as Contemporary Jewish Writing and three winners were given $3000 as scholarship.
14. Power Poetry Scholarship Slam
Available for young poets in the United States who can pen down an original poem on the given scholarship slam topic by the organizer.
...........................
Founders believe is that poems have all it takes to change the world. However, the Poetry contest is an online competition, unlike other scholarship program.
15. Kurt Brown Prizes
Available for poets who wish to attend a writers' conference, festival, center, retreat, or residency. Only 3 winners will be chosen with additional $500 prize award.
All entries must be unique, writer's work (that is plagiarized-free), value driven, and must not have been published anywhere before.
16. National High School Poetry Contest
One of the worthies of mention Poetry Scholarships for U.S. high school students is the National High School Poetry Contest.
Each participating students will submit a poem of 20 lines or thereabouts on any topic of their choice. All the winners poems will be published.
...........................
Nine students will be chosen with a sum of $322 as their prize awards.
17. 1-800-Wheelchair Scholarship Fund
Both American and International undergraduate students with 3.0 or higher grade point average are eligible to participate in this award.
All entrants must be 16 or older. $500 awards will be administered to two winners each year.
You must note that preference will be given to any participant with a mobility disability. Fair enough, right?
18. The Amy Lowell Poetry Travelling Scholarship
This is a scholarship that recognizes the legacy that was left behind by Amy Lowell, an American poet who gave up the ghost in 1925.
Apply here
19. The Narrative Prize
As the name of the poetry contest implies, Narrative prize. Rather than being a scholarship, it is a cash prize award and it's one of the ways poets can make money from writing.
...........................
It is open to any new or emerging poets or writer whose art work has featured in Narrative within the past year.
Value and monetary gain in this poetry scholarship is estimated to be $4,000, such is an encouraging prize that is often administered by the Narrative Magazine.
Only the best work by a new or emerging writer will be published in their magazine. The application deadline for applying is usually June 15 every year.
20. University of Canberra Vice-Chancellor's International Poetry Prize
Be that as it may, University of Canberra Vice Chancellor's International Poetry Prize is another Poetry Scholarships open for young poets.
Note that this poetry contest is only open to entrants between 18 years of age and over. Entries are welcome from any place across the globe and you don't have to be an established poet before you enter.
...........................
The scholarship for poetry is sponsored by the University of Canberra every year and the total value is AUD$20,000.
Simpliciter, the winner will get AUD$15,000 and the second place winner (runner-up poem) will be given AUD$5,000.
21. Just Poetry Scholarship
Basically, the Just Poetry Scholarship is a scholarship opportunity open to only high school students and the American High School Poetry Teacher.
Usually, the scholarship is sponsored by Just Poetry the National Poetry Quarterly. Hence, the poetry contest is divided into three different categories.
There is "Easterday Poetry Award" where the winner gets $500.00 for value. There is 4 "Best of Issue" Winners with $500 scholarship prize as value.
One will be selected each quarter, and lastly, the 4 Editor's Choice Selections where the first place will be given $100 scholarship prize (1 selected each quarter).
...........................
All in all, the total value for the Just Poetry Scholarships for passionate writers and poetry is $1,100.
22. Autumn House Poetry Contest
What's more, there is also Autumn House Poetry Contest and it's one of the leading Poetry Scholarships for the last decade. It is a contest that is open to all poets.
Administered by Autumn House Poetry every year. For the 2021 episode, it was the Autumn House staff that serve as the preliminary readers, and Cornelius Eady was the final judge.
In Autumn House Poetry slam, first place receives a magnificent publication of a full-length manuscript couple with $2,500 for value.
Realistically, the breakdown of this cash prize is that, a $1,000 advance against royalties, plus a $1,500 please or travel grant to promote the book.
...........................
All participants that made it to the final will be considered for poem publication. The poetry submissions should be 50-80 pages, when approximated.
23. The Unicorn Press First Book Contest
For the Unicorn Press First Book Contest, Poetic manuscripts in form of a book that have not been published anywhere before can be submitted for consideration.
If you are lucky to be the winner, you will receive $250 cash prize and you will also have your book published by Unicorn Press. This poetry contest is open to students of all age.
24. Thomas Merton Sacred Concurso Poetry
Specifically, Thomas Merton Sacred Concurso is an institute that offers four awards through poetic contest every year. The poem must be original and must not have been published before.
...........................
Theme and tone to be used throughout the poem will be given by the organizer and lucky winner will get $500 cash prize for value. Other runner ups will get $500 each.
End note
While there are tons of Poetry Scholarships out there, the above listed ones have become a yearly program that is being carried out annually.