Eddy dropped out of college because he was sick and constantly in and out of the clinic. At a point, all the parent's income got depleted in trying to save his life. After recovering, there was not enough fund to see him through college, that was how he became one of the college dropouts.
The scenario above and a lot more could be the various reasons that can make anyone drop out of college. It could be because of financial difficulties, health challenges, etc. Whatever the reason may be, don't be discouraged it's not the end of life. Success in life is not only for those who completed college. Let's take a good look at people like Steve Jobs, Mark Zuckerberg, etc who are college dropouts yet they are able to achieve greatness.
Advertisements
CONTINUE READING BELOW
Are you looking for jobs for a college dropout? Here are various opportunities that you can explore, all you have to do is to look at the right places and have the right mentorship. Below are various jobs that you can do without a college certificate.
11 Jobs for College Dropouts
1. Photographer
Do you have a passion for photography? If yes, then turn it into a career. This requires creativity and attention to detail on your part. You can express your creativity in the pictures this can give your work the best quality. You should be able to edit your pictures and let them have high quality, this way, you won't lack clients. In recent times, digital cameras are easily accessible and less expensive than when it was initially invented. So if you have the fund, you can get yourself a digital camera and then a good mentor in photography. This job can be done with only a high school certificate.
Advertisements
CONTINUE READING BELOW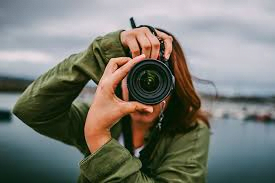 2. Start Your Passion Project
One of the easiest ways to make earn good money is starting your passion project. For some people, it's facing their music career or advancing it and getting their songs to online streaming platforms like Spotify. Others might decide to face their craft like furniture making while the tech people will continue to build their ideas into apps and websites.
Being a college dropout doesn't mean that you are not talented, or even less talented than anyone else, it just means you didn't finish college. So why not start that passion project and bring it to fruition? Facebook and Microsoft were built out of passion by college dropouts.
3. Automotive Mechanic
Automotive mechanics examine the engine, as well as the mechanical and electrical parts, of a vehicle. They decide which systems require maintenance or improvement. Automobile mechanics also carry out preventive maintenance to lengthen the lifespan of a vehicle.
Advertisements
CONTINUE READING BELOW
Despite not needing a degree, you can still advance in this field by learning by doing and working under the guidance of a more seasoned mechanic. You can further your career as an automotive mechanic by specializing in a particular type of vehicle. One day you can grow to have your own mechanic workshop.
4. Truck Driver
Even though you must obtain your commercial driver's license, some employers may pay for you to complete this training if you commit to working for them for at least a year.
As a truck driver, you can take pleasure in the wide roads, admire the scenery, and tour the nation while listening to your favorite music. And the beautiful thing is that only a high school diploma is needed for this, it's worth trying out for college dropouts.
Advertisements
CONTINUE READING BELOW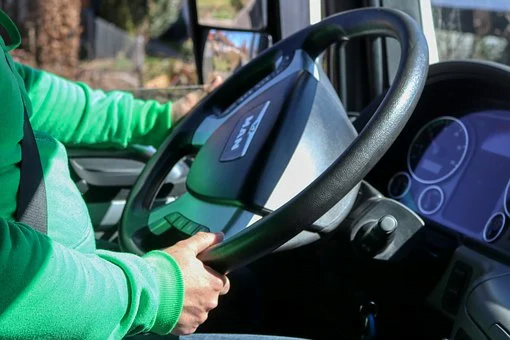 5. Sales Representative
Sales representatives are salespeople who are in constant contact with customers. They make money by selling to their customers a company's products or services. To become a sales representative, you have to be driven, competitive, and able to work well under pressure. You also need to be persuasive and be a good listener who can pay close attention to details. As a college dropout, if you love meeting people on a daily basis, why not consider this career role?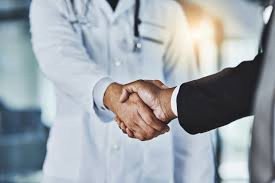 6. Massgae Therapist
Massage therapists are those who use their hands to manipulate the muscles of clients and other soft tissues of the body. They equally use physical therapy techniques to help people with chronic pain and other issues. The profession is gaining popularity not just because it is a lucrative career but also due to the fact that it can be pursued as a full-time career without having to attend college.
Advertisements
CONTINUE READING BELOW
Also, there are no special requirements for this job except for being an excellent communicator and a good listener who can understand the client's needs and address them accordingly. It is a great career opportunity that a school dropout can explore.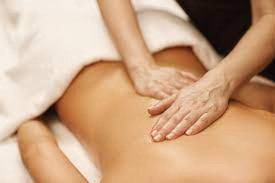 7. Freelancer writer
Because you can write about as many different topics as you can manage, freelancing is an exciting career. This employment merely needs that you be competent at writing, quick, and able to meet deadlines, whether that means you want to ghostwrite romance or you're more interested in producing technical essays for newspapers.
You can also write for blogs and websites. One good thing about freelancers is that they can work for different clients at the same time. What actually matters is the quality of your work and the ability to meet deadlines.
Advertisements
CONTINUE READING BELOW
8. Waste Disposal Personnel
These are persons who collect, treat, and dispose of waste. This job does not need a college degree. They may work in recycling facilities, offer remediation services, conduct septic pumping, or carry out other trash removal-related tasks. Waste disposal personnel can advance in this profession by learning the latest technologies and methods in waste management.
9. Sommelier
A sommelier is a wine steward. who works in fine restaurants and across the hospitality industry. Sommeliers may assist you in selecting the ideal wine for your meal or occasion by knowing which wines are available at a restaurant both on and off the wine list. Sommeliers are also trained in wine tasting, wine selecting, and knowledge of the food.
Although you have to have a passion for this job, there is no college degree required for this. All you need is to be passionate about fine wines and that's all. If you are passionate about this you can spend your entire life as a sommelier.
Advertisements
CONTINUE READING BELOW
10. Insurance Agent
An insurance agent is a salesperson in charge of acquiring new clients and keeping hold of current ones by selling insurance products. In order to assist clients in selecting the best solution for their needs, you will need to be aware of the many types of plans offered by the organization as an insurance agent. A high school diploma is the bare minimum education needed to become an insurance agent.
11. Real Estate Broker
As a real estate broker, you will be authorized to operate your own company and assist customers in buying, selling, leasing, and purchasing residential and commercial properties. Brokers can act as the buyer's or seller's representative, assisting in negotiating the best terms. The minimum education need is a high school diploma or its equivalent, and your state's unique license requirements must be confirmed.
Advertisements
CONTINUE READING BELOW
12. Firefighter
To join must fire department, all that is needed is a high school diploma. Firefighters play a critical role in public safety. They have to have the right mental and physical fitness to tackle any emergency. These people drive fire trucks and other emergency vehicles.
Once there's a fire outbreak, they are called upon to help quench the fire and save those who may be trapped inside the building. As a college dropout, if you love to help people, then you can easily fit into this role. It's a role that requires your passion for the job.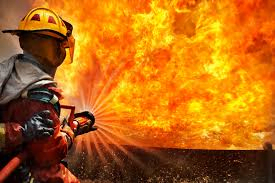 13. Plumber
As a plumber, the majority of your time will be spent finding leaky pipes, repairing those leaks, or replacing outdated or broken piping. You might also be the one to put in water supply lines in brand-new homes or businesses. Other tasks could involve installing dishwashers, showers, toilets, and waste disposal systems.
Advertisements
CONTINUE READING BELOW
When working with water lines, you will frequently be in confined locations. Physical labor is required in this area of work because installing water lines may require you to crawl underneath buildings, lift large objects, and place your body in awkward postures.
See also: 17 Top Udacity Courses to Learn Programming
Conclusion
This list is not exhausted as there are a thousand and one job opportunities for college dropouts. It doesn't matter if you have a college certificate or not. The most important thing is to be passionate about the job career you choose. Having a certificate though good does not guarantee success in life. Take your time to think about your goals, skills, and values then most important follow your passion before making your choice. Try any of these jobs, who knows you may be able to land a good job.
Advertisements
CONTINUE READING BELOW