Society is moving faster every single day, and it's not uncommon to feel a bit overwhelmed because of that. The cost of living is skyrocketing in many places, while average hourly wages are scarcely liveable.
That doesn't mean that increasing your income is impossible. In fact, you might just need to learn some new skills.
Today I'm going to introduce you to 13 high-income skills that could help you earn more in 2021.
1. Digital Marketing
In the simplest of terms, digital marketing refers to the marketing of any products or services online.
This encompasses everything from YouTube commercials to click funnels.
As a career, digital marketing can be highly lucrative and learned pretty easily from any number of online courses. They're all over the place.
.........................
2. Investing
Most people assume you need a boatload of extra money to break into investing.
In some ways, this is true — no hedge fund will take you seriously without millions of dollars. However, you don't need to go through a hedge fund to make money on investments.
Apps like Robinhood or ETrade make stock trading very simple. They even have resources to help you research investments.
Of course, the stock market isn't the only way to invest. The principle of buying low and selling high can apply to any number of assets, whether they're physical or not.
3. Copywriting
Copywriting is the practice of writing persuasive marketing content to convince the reader (or potential client) to take some kind of action, whether it's signing a petition, clicking a video link, or purchasing a product.
.........................
There are countless resources (free and paid) online where you can learn and practice the art of copywriting.
Luckily, this field doesn't usually require a degree or certification, so if you're confident in your writing skills, you can create an account on a platform like Upwork or Freelancer.com and you're off!
4. Software Engineer
Software engineers can make a lot of money, but it's a highly skilled field.
Don't let that scare you, though. Even though most software engineers hold a degree, there are plenty of software engineers who are self-taught.
You just need to choose a programming language and master it. Make sure you read programs written by experienced and successful software engineers to pick up as much information as you can along the way.
.........................
5. Website Design
Website design is exactly what it sounds like — designing websites!
This field requires that you learn how to read and write web coding. Luckily (and not surprisingly), there are loads of tutorials and online courses you can take.
New businesses open every single day, and they all need websites. Knowing how to create and maintain them makes you a valuable asset to anyone (like me) who knows very little about it.
6. Search Engine Optimization
Search engine optimization (SEO) is the process of improving websites to increase the amount (and type) of traffic they get.
Businesses that optimize their sites for search engines often have higher Google rankings, appear more in search results, and ultimately have more business (because more people see their website).
.........................
Anyone can learn SEO through any of the many online courses on Udemy or Skillshare. Sometimes these courses are even free, which leaves more money in your pocket.
7. Graphic Design
Graphic design is essentially the art of using images to communicate something meaningful to a targeted audience. Many people go to college to learn this, but that doesn't mean you have to pause your life for four years.
Graphic designers are valuable to businesses, as branding is central to helping them grow. The great thing about this field is that you can work as a freelancer and take on as many or as few projects as you'd like.
8. Affiliate Marketing
In affiliate marketing, you "affiliate" with a business and market their products for them. In return, that company rewards you for the amount of business you bring them. It's pretty simple.
.........................
Becoming an affiliate marketing wiz takes time. This can be an extremely lucrative field to break into, though.
9. Audio Production
This skill doesn't require you to be a professional musician, and it certainly doesn't require that you have a degree or certification. Video and audio production skills are used just about everywhere online, and finding gigs isn't terribly difficult either.
Learning audio production does require some gear, software, and practice, but the sooner you start, the sooner you'll be able to sell your skills.
10. Trade Skills
Do you understand plumbing systems? Can you frame a house in a day without any blueprints? Could you rewire your friend's basement so he can build a man cave?
Trade skills vary from job to job, and learning one might be as simple as asking someone you know to teach you. Or, you might consider taking a course in the evenings after work.
.........................
At the end of the day, you might end up making more money working odd jobs using trade skills than you do at your nine to five.
11. Public Speaking
With 75% of the population having a fear of public speaking, it's a highly valuable skill.
Being a good public speaker can help you land a range of various jobs, from corporate training to motivational speaking to teaching.

The best way to learn public speaking is by doing it. Organize an event at your local library for free, or apply to speak at a local conference. Practice for friends and family, and speak whenever you get the chance because you're only going to improve.
12. Sales
Whether it's selling over the phone or in person, sales is one of the most transferable skills you can have. The ability to convince other people to give you their money is a valuable skill
.........................
You can learn sales from countless online courses, through a college or university, or from direct experience. An entry-level sales job will teach you some basic skills you'll keep for the rest of your career.
13. Cybersecurity
Cybersecurity is the protection of digital information. The demand for cybersecurity skills is on the rise, as the number of people who access the internet every day is ever-increasing.
More and more information needs protecting, and you could be the one to protect it!
You can teach yourself the practice of cybersecurity, or you can take college courses. Either way, the field is expanding, so get in on the ground floor!
14. Data Analysis
Data analysis is another high-demand job you can decide to go into. Because every business knows that data-driven decision-making is the only way to go, businesses are keen on employing data analysts and they pay them really well to deliver actionable data.
.........................
Even if you are not a data analyst yet, but have the passion, there are a couple of data analysis courses you can take and become a professional data analyst in no time.
In this article here, we compiled a list of 7 data analysis crash courses that can get you started in the data analysis career path.
---
Conclusion
Learning any of these skills could transform your lifestyle and turn your boring nine to five into an exciting and rewarding career.
If you put some consistent effort into any of the skills above, you're sure to see some results in time.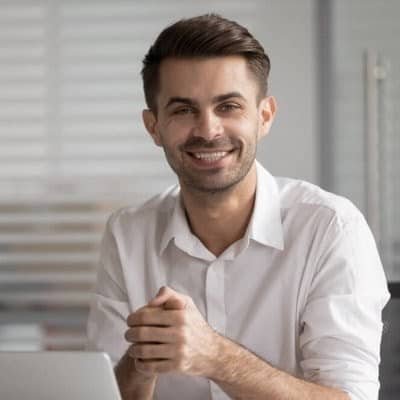 Author bio
Adam Marshall is a freelance writer specializing in all things apartment organization, real estate, and college advice. He currently works with Copper Beech Grand Duke to help them with their online marketing.
.........................