The list of crypto billionaires is proof that this industry is indeed profitable, and since the introduction of Bitcoin, there has been a long list of people who were successful in achieving their goals in crypto.
There are various ways of investment and trading strategies that you can incorporate into your trading style and increase the chances of earning potential profit. This, of course, is easier said than done because if it wasn't, we'd all probably be rich by now.
It is important to know the certain market analysis methods that crypto traders and investors commonly use in their decision-making processes. To give you a glimpse of the basis of a crypto analysis, here are two types of research methods that you should understand before attempting to indulge in trading: technical and fundamental analysis;
.........................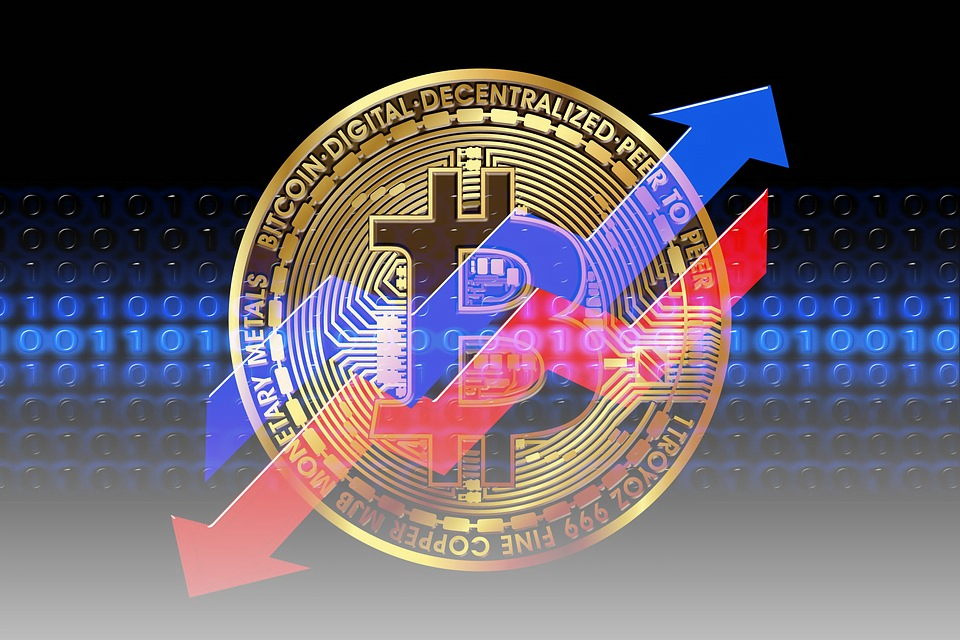 Cryptocurrency: Overview
Cryptocurrency refers to a peer-to-peer digital payment system that allows crypto traders and investors to send and receive payments online. Compared to the physical money that we have in the real world, crypto payments are stored digitally and in a public ledger known as the blockchain.
Storing transactions in the blockchain grants peace of mind to traders, knowing that their assets and transaction data are kept private and safe.
Crypto platforms allow crypto enthusiasts to perform transactions in the market, such as buying, selling, or exchanging. With over 18,000 cryptocurrencies, it's natural to be cautious as what to platforms to engage in – not to mention the rising cases of scams and hacks. Due to these, more and more people engage in platforms like Bitcoin UP and Kraken for a safe and efficient trading environment.
.........................
Fundamental Basis Of Crypto Analysis
Suppose you're investing in the crypto industry for a long time. In that case, it's important to fully understand what you're getting into before deeply looking at the essential factors that affect a crypto's market value.
When analyzing potential crypto investments, there are several factors that you should look for when you're doing your research and deciding whether to invest in a potential coin. To give you an idea, we've come up with factors that act as the fundamental basis of a crypto analysis:
1. The Team
The credibility and experience of a team behind a crypto project are extremely significant in its success or failure. With the number of cases of scams in the market, this factor has become even more important. So, if the team is not openly disclosed, you should consider it a red flag. You may also want to look at the team's experience in the crypto market and other projects they've worked on.
.........................
2. Website and Social Media
According to experts, it's vital to check the crypto project's website and social media channels to know how socially active the project is and gain more information about the project, the team, and its community. The project website should be easy-to-navigate, functional, and openly share details about the project, its team, its roadmap and its white paper.
3. Major Investors
Find out whether the project already has investors and, if so, who they are, and do a background check. If the project has already been invested in by famous people in crypto or well-known investment firms and investors, then that's a good sign. This means that the project values due diligence and reputable people believe in the project's long-term viability.
.........................
4. The Community
For many crypto projects, the community supporting the project plays a huge role in understanding a crypto's potential. The community's size and enthusiasm are indicators of the crypto's initial and continued success of the project; however, you should be careful with this factor when assessing a token or coin.
Technical Basis Of Crypto Analysis
After checking the legitimacy of a certain crypto project's legitimacy, the next factor you should look for is its potential in the market. Will it ever go up? What would be its possible all-time value? Check out the technical basis that you can use to study crypto.
.........................
1. Candlestick Charts
Traders often prefer candlestick charts for high-level research. This type displays four different price levels of the coin for each interval: high price, opening price, closing price, and low price. It shows the information in the form of a bar and two wicks, where the top shows the high price while the bottom displays the low price.
2. Relative Strength Index (RSI)
The Relative Strength Index is popular among both novice and veteran traders as it displays a simple line graph below a price chart. The line ranges between the values 0 and 100, with 50 being neutral. Similar to other technical analysis tools, this is best used in conjunction with other indicators.
3. Trend Lines
Trend Lines illustrate potential trends and can take many forms; sometimes, multiple trend lines can be drawn on the same chart to show more complex patterns. In simpler terms, these are single lines that connect multiple high or low price values; the more points that connect on the same line, the stronger the trend.
.........................
Crypto Analysis: Fundamental & Technical
Investing in cryptocurrencies requires extensive research and evaluation of all available factors. Crypto traders have various tools to assess the crypto market and determine whether a coin is worth buying or selling. There are two important factors to help you understand crypto analysis: fundamental and technical analysis. We'll briefly discuss these two in this section to give you an idea.
Fundamental Analysis involves taking a deep dive into knowing the available information about a financial asset. For instance, you will study the number of people using a certain crypto, the team behind it, and its website and social media accounts to check if it is indeed legitimate and worth investing in.
.........................
On the other hand, technical analysis is a representation of the price and trading volume of crypto and can be spread using a graphic representation of candlesticks. This type of analysis considers the history of a coin with price charts and trading volumes, regardless of what the coin or project does.
Conclusion
With the long list of cryptocurrencies in the market, it can be indeed difficult to choose which ones to invest in. Ensure you choose the right cryptos to add to your portfolio. These two analysis gives you an idea about the coin's legitimacy and potential in the market, which is essential in your career.