Do you need the step-by-step guide on how to travel to Haiti for free without Visa application? If yes, then this blog post will guide you accordingly.
There is no better place to experience the Caribbean than Haiti, a country that is both dynamic and culturally rich.
Haiti is a popular vacation spot because of its beautiful coastline, verdant highlands, and profound cultural heritage.
For many visitors, the fact that they don't need a visa to stay in Haiti for up to 90 days is a significant selling point. This includes visitors from the United States, Canada, and most European countries.
This post will teach you how to visit Haiti without a visa, where to stay, and what to do while there.
.........................
Whether you're a seasoned traveler or visiting Haiti for the first time, this guide will be invaluable.
But let's take a brief look at Haiti.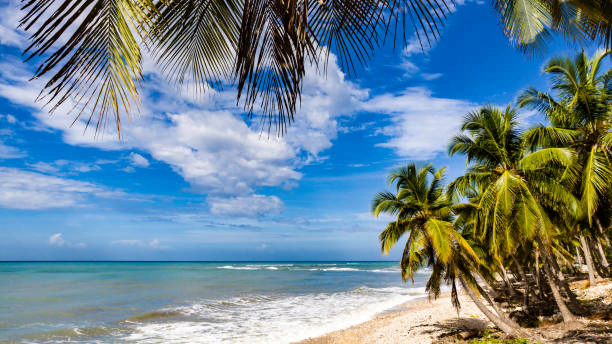 Brief background check on Haiti
Haiti is an island country in the Caribbean. It shares the Island of Hispaniola with the Dominican Republic.
It is widely known for its lively culture, deep history, and beautiful beaches.
Despite the country's social and environmental issues, tourists seeking an authentic, off-the-beaten-path adventure are increasingly drawn to Haiti.
The capital city, Port-au-Prince, has a mix of colonial and modern buildings. Visitors can also go to the historic town of Jacmel, which is famous for its well-preserved colonial buildings.
Haiti's founding father, Henri Christophe, built the Citadelle Laferrière, a famous fortress with tourists. You can also visit the country's national parks, like Parc National La Visite, where you can hike and watch birds.
.........................
Haiti's Visa Requirements and Policy
Most people outside Haiti need a valid visa to get into the country. But there are some exceptions for people from some countries who can enter for a short time without a permit.
These exceptions differ depending on the country and the reason for the visit.
Everyone visiting Haiti must have the following:
Have a valid passport for at least six months beyond the date of entry.
Have a return ticket.
Prove they have enough money to cover the cost of their stay.
Depending on the type of visa and the person's specific situation, the application process and documents needed will differ.
Also, it is essential to know that Haiti has a policy of reciprocity, which means that citizens of some countries may need a visa even if Haitians don't need one to enter their country.
.........................
Check with the Haitian embassy in your country to find out the most up-to-date information about visa requirements for your situation.
Types Of Haiti Visa
Before moving forward with the details on how to travel to Haiti, it is important you understang the following:
Business Visa: This visa is specifically for people visiting Haiti for business. They must have a business visa.
Tourist Visa: This visa is for people who want to visit Haiti for tourism or fun. They must have a tourist visa.
Transit Visa: This visa is needed for people traveling through Haiti to another country.
Work Visa: This particular visa is for people who want to work in Haiti. They need to get a work visa to work in Haiti.
.........................
Residence Visa: Just as the name implies, it is a visa for people who want to live or reside in Haiti for a long time.
Student Visa: This visa is for students or people who want to study in Haiti. They need to get a student visa.
It is important to remember that visa requirements and application processes can change over time, so it's best to check with the Embassy of Haiti for the most up-to-date information.
How to Get a Visa to Haiti
To get a visa to Haiti, you'll need to provide the following documents:
A valid passport for a minimum of 6 months
Visa application form filled out
Two passport photographs
Proof of financial records, like bank statements or a letter from an employer. A round-trip or onward ticket.
Proof of vaccination against yellow fever (if required)
A fee for the visa
You can apply for the visa in person at a Haitian consulate or embassy or use a visa service provider to apply online.
.........................
Keep in mind that the requirements may be different depending on the reason for your trip and the type of visa you want.
For the most up-to-date information, it's best to contact the nearest Haitian consulate or embassy.
How to Stay in Haiti for Longer
To extend your stay in Haiti, you must visit the Bureau des Étrangers et des Migrations (BEM) before your visa expires.
The BEM is the government office in Haiti in charge of immigration and foreign affairs.
Bring your passport, a copy of your current visa, and an explanation of why you want to stay longer.
It's also a good idea to bring any extra paperwork that can back up your request, like a letter from your boss or proof that you can pay.
.........................
The process and requirements may differ depending on your visa type and how long you want to stay.
Check out Haiti: Where to visit and what to do.
Haiti is a country in the Caribbean known for its rich history, culture, and natural beauty. Some of Haiti's most popular tourist spots are:
Port-au-Prince is the capital city of Haiti. It is known for its lively markets, museums, and art galleries.
Citadelle Laferrière is a fort built at the beginning of the 19th century on a mountaintop near the country's northern coast.
Saut-d'Eau is a beautiful waterfall and a place of pilgrimage in Ville Bonheur.
Île de la Gonave is a large island west of Port-au-Prince known for its beautiful beaches and traditional fishing villages.
The Musée du Panthéon National Hatien is a museum in Port-au-Prince that is all about the history and culture of Haiti. It has artifacts and displays about the country's art, music, and folklore.
Labadee is a private beach resort on the northern coast of the country. It is known for its clear waters, white sand beaches, and many water activities.
Jacmel is a charming coastal town in the country's south known for its colonial architecture and lively arts scene.
The National Palace: The President of Haiti lived in the National Palace. The 2010 earthquake did a lot of damage to the palace, so it is currently closed to the public.
If you go to Haiti, you should also try the food, a mix of African, French, and Caribbean flavors, and learn about the country's rich music and dance traditions.
.........................
Conclusion: How To Travel To Haiti
As a tourist, you are going to Haiti is easy. You only need a valid passport and a ticket to return or go elsewhere.
People can enter the country without a visa and stay for up to 90 days.
But it's important to remember that visa rules can change, so you should always check with the Haitian embassy before planning a trip.
You should also make copies of important documents and think about getting travel insurance. With these tips, travelers can enjoy Haiti's beautiful culture and scenery.