Reviewed by Soliu.
Clemson acceptance rate for in-state and out-of-state applicants is almost identical for the Class of 2022. However, the acceptance rate for the class of 2023 is 49%.
Are you aspiring to become a student of Clemson University, and you wish to know what their acceptance rate looks like? Look no further; I'll provide the necessary insight into Clemson Acceptance Rate.
Being an aspirant of this great university, knowing the acceptance rate is crucial to your admission possibilities. You'll be able to understand the competition you're about to get into and how you can place yourself above your competitors.
In this article, we'll look into the Clemson Acceptance rate for 2023, the Clemson Acceptance rate for transfer and international students, and the most recent analysis and demographics. Let's get started!
.........................
Clemson Acceptance Rate – Class of 2023
Clemson University's acceptance rate for the class of 2023 is 49%. This is significantly lower than the 2022 acceptance rate of 62%.
Clemson acceptance rate for in-state and out-of-state applicants is almost identical for the Class of 2022.
47,007 applied for admission in 2022, and 23,138 individuals were accepted.
This differs from other universities that accept residents more than out-of-state or international students.
About Clemson University
Clemson University is located in Clemson, South Carolina. It was established in 1889 and has since grown to become one of the top-ranked universities in the United States.
Clemson offers undergraduate and graduate programs across various disciplines, including engineering, business, agriculture, and arts and sciences.
The university is known for its strong sense of community and school spirit; Clemson boasts a beautiful campus with state-of-the-art facilities. The university is also renowned for its football team, the Clemson Tigers, which adds to the vibrant campus life and traditions.
.........................
Clemson University is committed to excellence in education, research, and outreach, fostering innovation and preparing students to impact the world positively.
U.S. News & World Report ranks Clemson University at 74th for 2021 among all national U.S. universities. Clemson University is classified among "R1: Doctoral Universities – Very high research activity.
The university also manages a nearby 17,500-acre experimental forest. It is used for research, education, and recreation.
Having known Clemson's Acceptance Rate, let's now see their admission statistics.
What is the Clemson Acceptance Rate 2022
The Clemson acceptance rate for the 2022 academic year is 62%.
This means that for 100 students who apply for the university, 62 will be offered admission! You have a chance! You might be among the 62. So, get your application ready!
.........................
Clemson University Admissions Statistics
Acceptance Rate – 49%
Early Decision Acceptance Rate – No data available
Total Applicants – 28,599
SAT Range – 1210-1390
SAT Reading – 610-690
SAT Math – 600-700
Students Submitting SAT – 59%
ACT Range – 27-32
ACT English – 26-34
ACT Math – 25-30
ACT Writing – No data available
Students Submitting ACT – 41%
Students Receiving Financial Aid – 89%
Clemson University Application Fee
The application fee is $70 for the Clemson University application form.
CLICK HERE to apply to Clemson University.
Clemson University Admission Requirements 2024
Here are the major requirements for Clemson University Admission;
High school GPA
High school rank is also considered but optionally required.
High School transcript
College prep courses
SAT/ACT is considered but not required.
Recommendations are Neither required nor recommended.
Clemson University Application Deadline
.........................
Clemson's regular admissions application deadline is May 1.
Early Decision Deadline – No data available
Early Action Deadline – December 1
Offers Early Decision – No data available
Offers Early Action – Yes
Clemson University Demographics
Here's what the demographics of Clemson University look like for undergraduates;
The majority of undergraduate students hail from states in the U.S. Here are the detailed stats;
South Carolina: 13,261
North Carolina: 1,081
Georgia: 921
New Jersey: 900
New York: 629
Virginia: 576
Maryland: 458
Pennsylvania: 456
Massachusetts: 451
Florida: 405
It's competitive for non-residents of the United States as numerous qualified applicants worldwide exist.
International students cover just 0.5% of the undergraduate student body. Among that tiny group, the most significant percentages come from:
.........................
China: 33%
Spain: 5%
Canada: 6%
Jamaica: 10%
India: 6%
Brazil: 5%
Looking at ethnic identity, here's the breakdown:
White: 80%
African American: 6%
Hispanic: 6%
Asian: 3%
Two or more races: 4%
For gender breakdown, the school admits a reasonably even split of men and women.
Students in the 2021-22 first-year class included students from: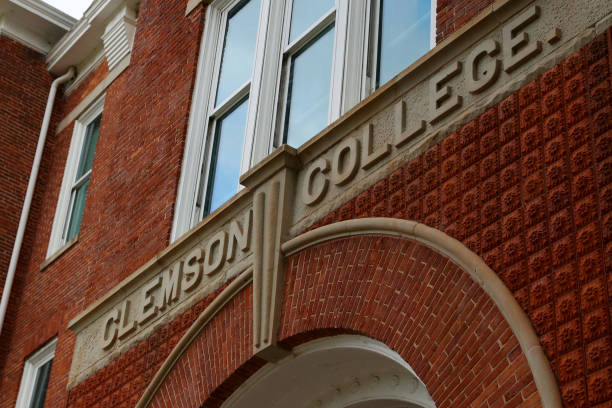 51% of South Carolina residents
269 South Carolina high schools
1,383 non-South Carolina high schools
48 states and the District of Columbia
19 foreign countries.
The top 10 intended majors for the Class of 2025 were:
General Engineering
Pre-Business
Biology
Computer Science
Nursing
Undeclared
Psychology (B.S.)
Animal and Veterinary Sciences
Pre-Professional Health Studies.
Psychology (B.A.)
Tips for Applying to Clemson
.........................
If you dream of joining the vibrant community of over 47,000 students at Clemson University, I have some unique tips to share!
Be Personal in Your Essays and Recommendations. At Clemson, they don't do evaluative interviews, but that doesn't mean you can't make a personal connection!
Pour your heart into your essays and recommendations to show the admissions officers the real you. Let your personality shine through, and let them see why you'd be an awesome addition to the Clemson family.
If you have Tiger alumni in your family, that's a golden ticket! Clemson considers legacy during their admissions process, which means being the son or daughter of alumni can boost your chances.
Unlike some schools, Clemson doesn't play hard to get! They won't judge you based on whether you visited the campus or contacted an admissions officer. So don't worry if you haven't been able to visit; your application will speak for itself!
If you apply to the Honors College, Clemson will only ask for extra essays. That means you have plenty of time to perfect your Common App essay. Craft it carefully, and ensure it showcases your passions and uniqueness.
So, there you have it – insider tips to conquer the Clemson application process! Remember to consider Clemson acceptance rate. Clemson University values authenticity, diversity, and students with a unique flair.
.........................
How To Get Into Clemson University
Getting into Clemson takes a lot of work. However, outstanding results from high school and top percentile SAT or ACT scores can make it easier. Here's a stat for 2021 admission;
Clemson admitted around 49% (23,138) of students out of 47,007 applicants. Among the admitted students, 50% achieved GPAs within the highest 10% of their high school class while also obtaining scores above 1230 on the SAT and over 26 on the ACT.
Applicants who are non-residents of South Carolina may also find it slightly challenging to get into Clemson University.
Generally, to get into Clemson University, you need to have outstanding results and showcase your passion excellently.
What GPA Do I Need To Get Into Clemson?
.........................
Although Clemson has not provided information about the minimum or maximum GPA needed to get admitted, here's an analysis that can give you an insight into the best GPA to have;
GPAs of Admitted Students at Clemson University (GPA – Percent of Students)
4.0 GPA – 77%
3.75 and 3.99 – 11%
3.50 and 3.74 – 7%
3.25 and 3.49 – 3%
3.00 and 3.24 – 1%
2.50 and 2.9 – 1%
2.00 and 2.49 ––
This analysis explains the percentage of all admitted students with high GPAs within the given ranges.
What is a Good SAT Score for Clemson?
A good SAT score for Clemson is around 1240 and 1400 or even higher.
According to the most recent admission stats at Clemson, 25% scored higher than 1400, 25% scored lower than 1240, and most students scored between 1240 and 1400.
.........................
On the SAT Math Section, 25% scored 720 or higher, and 75% scored 610 or higher. On the SAT Critical Reading section (formerly the Verbal section), 25% scored 700 or higher, and 75% scored 610 or higher.
What is a Good ACT Score for Clemson?
A good ACT score for Clemson is around 27 and 32 or higher. The latest analysis shows that those who score 32 fall in the 75th percentile of admitted students at Clemson.
Those with 27 ACT scores fall in the 25th percentile of Clemson-admitted students. Also, one out of every four students scored above 32, and three out of four scored lower than 32 on the ACT.
Conclusion
In this article, we've gained insights into the Clemson acceptance rate and admission trends.
.........................
As we've seen, Clemson University attracts a diverse pool of applicants from across the globe, each eager to become part of its thriving community. While an important metric, the acceptance rate is just one piece of the puzzle.
Clemson's holistic approach to admissions means they value not only academic achievements but also the unique qualities, passions, and potential each applicant brings.
The process of securing a spot at Clemson might be competitive. Still, with careful preparation, thoughtful essays, and authentic representation of oneself, prospective students can stand out and increase their chances of success.
That's the much I can take on Clemson Acceptance Rate; I hope you find it helpful.