Do you need the complete list of the Universities that accept 2nd choice in Nigeria? If so, then read on!
Many students applying to colleges in Nigeria need help to be accepted into their preferred schools. There is a high demand and small supply of university spots in Nigeria. Consequently, this makes the admissions process intensely competitive.
Due to the competition, many students may be unable to enroll in their preferred schools. There are, however, several colleges in Nigeria that take students who have listed them as second-choice schools. In this post, we will cover all the schools, including private schools in Nigeria that accept the second choice.
If you're a student who applied to a university in Nigeria but was not accepted, this post is for you. We will discuss the information you'll need to improve your admissions prospects at those schools. Stay with us as we look at the Universities in Nigeria that welcome second choice.
Advertisements
CONTINUE READING BELOW
List of Universities That Accept 2nd Choice In Nigeria 2023/2024
We have provided a complete list of Universities that accept 2nd choice in Nigeria. This list includes Federal universities, State universities, and also Private universities. They are as follows:
A. Federal Universities
Federal University Dutse, Jigawa State
Federal University Dutsema, Kastina State
Federal University Gashua, Yobe State
Federal University Gusau, Zamfara State
Federal University Kashere, Gombe State
Federal University Lafia, Nasarawa State
Federal University Ndifu-Alike, Ebonyi State
Federal University Otuoke, Bayelsa State
Federal University Wukari, Taraba State
Federal University, Birnin Kebbi
Federal University, Lokoja
Federal University, Oye Ekiti
University of Maiduguri, Borno State
B. State Universities
Abia State University, Uturu, Abia
Adamawa State University, Mubi, Adamawa
Akwa Ibom State University, Ikot-Akpaden, Akwa Ibom
Anambra State University, Uli, Anambra
Abubakar Tafawa Balewa University, Bauchi, Bauchi
Cross Rivers University of Technology, Calabar, Cross Rivers
C. Private Universities
Advertisements
CONTINUE READING BELOW
Some private universities can accept you if you put them as your second choice. Unfortunately, not all schools will accept you if you apply as a second-choice student because they already have many applications.
Modibo Adama University of Technology, Yola, Adamawa
Novena University, Ogume, Delta State
Obong University, Obong, Ntak Akwa-Ibom
The American University of Nigeria, Yola, Adamawa
Edwin Clark University, Kiagbodo, Delta State, Delta
Gregory University, Uturu, Abia State, Abia
Tansian University, Oba, anambra State, Anambra
University of Mkar, Gboko, Benue State
Western Delta University, Ogbara, Delta State, Delta
Paul University, Awka Anambra
Ritman University, Ikot Ekpene, Akwa Ibom State
How to Apply For Second-choice Universities in Nigeria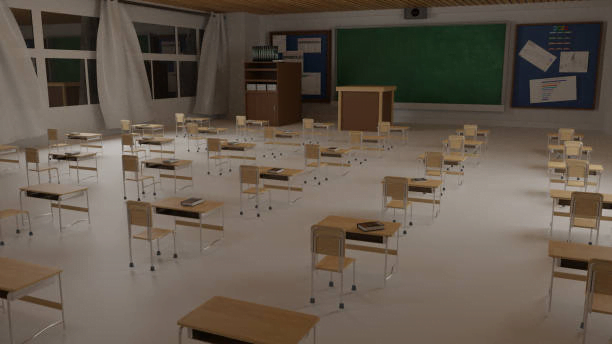 Requirements for application
In Nigeria, the requirements for application for second-choice institutions are not drastically different from those of first-choice universities. The specific criteria are likely to differ by school and course of study. The following are some of the major prerequisites:
Advertisements
CONTINUE READING BELOW
1. UTME result
A minimum score of 160 is required for admission to any university in Nigeria. A score of 160 may be acceptable to some schools, but scores of 180, 200, or higher may be required by others.
The minimal UTME score needed for admission varies widely depending on the university and the chosen field of study.
2. O'level result
There is a minimum requirement for five credit passes in the required subjects, including English and Mathematics. The credits should be gotten in no more than two attempts. Some courses at some institutions may have extra subject requirements.
3. Post-UTME screening
If you want to get into the institution you're applying to, you need to make sure you got a score above the Post-UTME screening cutoff. The minimum grade required to continue in a specific course varies from school to school.
Advertisements
CONTINUE READING BELOW
4. JAMB regularization
Candidates who registered for the UTME without providing a valid JAMB number may be forced to regularize their admission. Such candidates have to pass through the regularization process before they are admitted.
5. Direct Entry requirements
A credit pass in Mathematics and English at the O-level is required of all Direct Entry applicants in addition to a minimum of two A-level passes. This includes a credit pass in English and Mathematics.
Application process
1. Register for the UTME
You must register for and take the Unified Tertiary Matriculation Examination(UTME) before you may apply to any institution in Nigeria.
This is the initial requirement for enrolling in any university in Nigeria even your second-choice school.
2. Select the universities of your choice
You'll need to decide which schools you want to apply to during UTME registration.
Advertisements
CONTINUE READING BELOW
You have the option of listing four schools: your top choice, your second, third, and fourth preferences
3. Fill out the form
To complete the application, you will need to provide your UTME number, O-level grades, and any other relevant information.
4. Submit the form
After filling out the form, you can drop it off at any selected bank or send it online.
5. Prepare for the Post-UTME screening
Once you've filed your UTME form, it's time to start preparing for the Post-UTME screening. You can start by reading the relevant subjects and doing practice tests.
6. Attend the screening
Go for your Post-UTME screening at the designated time and day. You will be given admission to your chosen institution if your performance is good and you satisfy the admissions conditions.
7. Obtain the Post-UTME form
Advertisements
CONTINUE READING BELOW
To apply to the institutions you've chosen as your second option after the UTME, you must obtain the Post-UTME screening form. You can find this form online or at specific banks your schools recognize.
8. Fill out the Post-UTME form
Fill out the Post-UTME form by inputting your UTME number, O-level scores, and any other relevant information requested on the form.
9. Submit the form
After completing the form, it must be submitted either online or at the specified bank.
10. Prepare for your Post-UTME
After submitting the form, you should start preparing for the Post-UTME screening by going over relevant resources and practice questions.
11. Show up on Time for the Screening
It is advisable to show up on time for your Post-UTME screening. If you do well during the screening, the institution may grant you admission.
Advertisements
CONTINUE READING BELOW
Application deadlines
Second-choice institutions in Nigeria may have varying application deadlines based on when they hold their admissions cycles. Deadlines for every institution vary, with some having earlier ones and others having later ones. Make sure you research the university's admissions schedule and deadline in detail.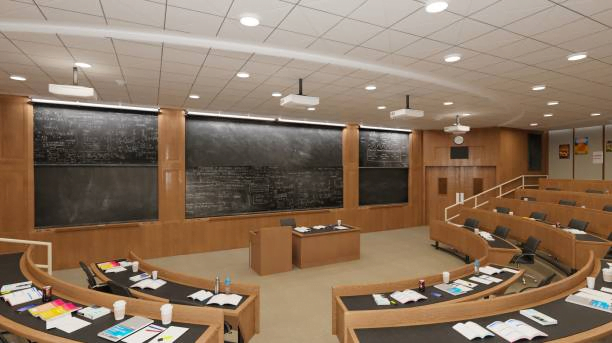 The Post-UTME screening exercise is often conducted between July and September at most Nigerian institutions. It is important to your application before the screening process begins.
Certain schools may provide late application deadline extensions or other admissions processes. You should check the university's website or other official sources for the latest information on admissions and application deadlines.
Advantages and Disadvantages of Choosing a Second-Choice University
Advantages
1. Increased admissions prospects
Picking a university that is not your first choice will improve your odds of getting accepted to a university in Nigeria.
Advertisements
CONTINUE READING BELOW
This is because many initially-targeted applicants may be unable to fulfill admission standards, hence opening the door for secondary choices.
2. It serves as a backup plan
If you don't get into your top preference school, having a backup school to turn to expands your pool of potential future educational opportunities.
3. Reduces competition for admission
Second-choice university applications are less competitive than first-choice applications. It's possible that applying to these schools will boost your admissions prospects.
Disadvantages
1. Scarcity of courses
There is no guarantee that a candidate's second-choice school will offer every single course that the first-choice school does.
2. Quality of teaching
The quality of your education might suffer if your backup school does not measure up to your first option. This could be in terms of infrastructure, resources, and teaching expertise.
Advertisements
CONTINUE READING BELOW
3. Reputation
It's possible that your professional chances after graduating from a second-choice university won't be as bright as they would have been had you attended a first-choice school.
4. Location
Your whole college experience might be negatively impacted if the location of your second choice school is farther away.
Conclusion
What else do you need to know about the Universities that accept 2nd choice in Nigeria? None, right?
Several Nigerian universities have rigorous admission criteria and demand that applicants rank them as their top preference during UTME registration.
Notwithstanding this, many schools are prepared to consider applicants who rank them as their secondary or even third option.
The thought of applying as a "Plan B" candidate might be daunting, but it's important to remember that opportunities always exist. With the list offered in this post, you can increase your chances of being accepted to any.
Advertisements
CONTINUE READING BELOW
While university acceptance is undoubtedly a step in the right direction, it is by no means a guarantee of future success. Therefore, keep pushing forward, maintain your concentration, and never give up on your goals.