Acquiring your degree in a foreign university is often a very exciting and life-transforming experience.
It not only helps you grow as a person and become more independent and mature, but it also gives you the chance to get a world-class education, learn a new language, and greatly expand your life and career options.
The primary issue for international students is finding a school that would be easy to get into and survive through. Among thousands of great schools, only a few are actually ready to welcome foreigners with open arms.
This is especially true for well-developed countries like the US, UK, Canada, and similar. But the good news is that there are still easy schools to get into, and in this article, we will tell you about the top seven of them!
Advertisements
CONTINUE READING BELOW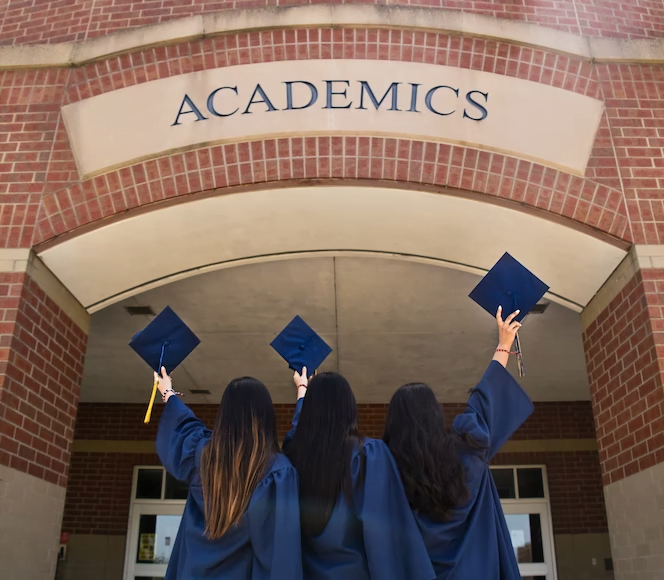 1. Maharishi International University
Located in Fairfield, Iowa, this school is one of the least selective ones in the US. The acceptance rate here was 100% in 2020 and 2021, meaning that everyone who applied got in.
In order to enroll, you need a cumulative GPA of 3.0 and higher. If yours is lower, you can hire a reliable math homework helper or tutors from different areas to boost your grades with ease. This way, you shouldn't face issues with getting in.
As for available opportunities, this school actually offers quite a few programs. Namely, there are degrees in mathematics, creative writing, business, art, computer science, and much more. And the tuition is quite affordable, too – around $16,500 for the 2022-2023 year.
2. Bishop Grosseteste University
Advertisements
CONTINUE READING BELOW
The next good pick for international students is a school located in Lincoln, UK. Bishop Grosseteste University offers a broad range of qualifications for all levels of studies. For example, you can opt for a degree in business, finance, marketing, history, music, psychology, and many other fields.
At the same time, the admission requirements are quite manageable. The school doesn't disclose its acceptance rate, but we know that it's enough to meet the admission requirements in order to enroll. So the competition isn't too tough.
Another big benefit of this option is affordable tuition. For international students, the fees can account for around $11,000-$12,000, which is very pocket-friendly for the UK.
3. Cameron University
The next college is also based in the US, Oklahoma. It also boasts an impressive acceptance rate of 100% and fairly affordable tuition between $15,000 and $16,000. Compared to many other schools in the US, this one has everything an international student might be looking for – a nice campus, affordable fees, a good community, and high-quality education.
Advertisements
CONTINUE READING BELOW
On top of that, it also offers a fair amount of degree options. The most popular majors are business, information technology, and health service. Apart from this, there are also available degrees in psychology, arts, humanities, criminal justice, biology, accounting, physical education, and more.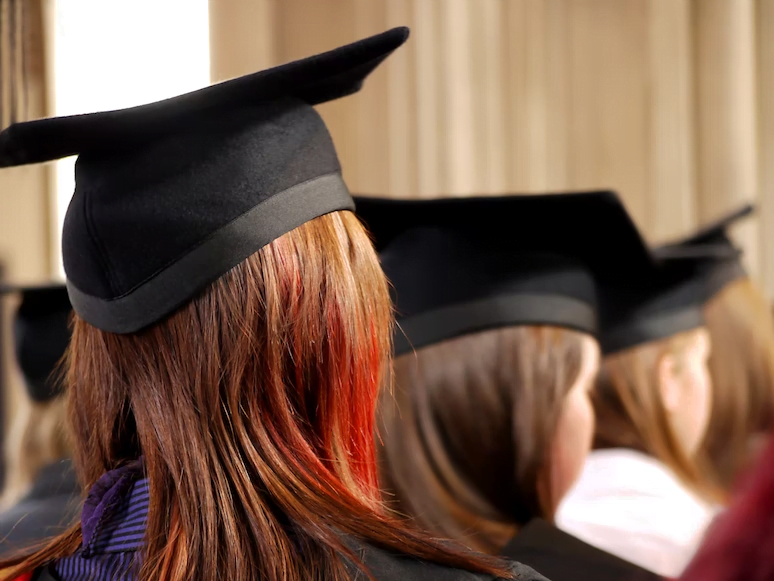 4. Maynooth University
The next top pick for international students is Maynooth University, located in Maynooth, Ireland. Among all schools in the country, this one has the highest acceptance rate of 73% and a fairly high graduation rate of 80%. It offers a solid range of undergraduate and postgraduate programs and an outstanding quality of education.
Compared to more well-known colleges in the country, this one also boasts fairly low tuition. The cost of attendance is somewhere around $12,000 for international students. At the same time, the quality of programs is indeed higher than in many other schools with such a high acceptance rate.
Advertisements
CONTINUE READING BELOW
5. University of Brunswick
Just like the UK or the US, Canada attracts millions of international students with its high quality of education and life. The easiest school to get into in this country is the University of Brunswick.
The school has a 74% acceptance rate and a 70% graduation rate. The range of degree programs is also broad. If you apply here, you can choose between 75+ programs across different fields of study.
Another big advantage of this option is its low tuition. The cost of attendance for foreigners can be anywhere between $5,000 and $10,000, which is very affordable for a high-quality Canadian degree.
6. La Trobe University
If you don't mind acquiring your education in sunny and hot Australia, La Trobe University would be your best bet. Compared to many other schools located here, this one is the easiest to enroll in for international students.
Advertisements
CONTINUE READING BELOW
It boasts a 100% acceptance rate, which means that everyone who fills out an application will be accepted. However, we have to admit that studying here won't be a piece of cake. Out of 100% of applicants who get in, only 56.4% actually complete their programs and graduate.
Another big perk of this place is its affordability. As a foreigner, you will only have to pay around $5,500 a year to gain your degree here.
7. University of Otago
New Zealand is a very small and isolated country. Nevertheless, it attracts international students with its world-class education, high level of security, and high quality of life too.
If you also consider this country as your study destination, then the University of Otago might be an excellent choice. Not only does it offer a wide range of top-quality programs. But it also boasts a high acceptance rate of 74%.
Advertisements
CONTINUE READING BELOW
Also, it's worth noting that this school is the cheapest one on our list. As an international student, you can pay as little as $3,500-$4,000 per academic year. At the same time, you will have a solid range of programs to choose from.
The Bottom Line
Applying to a foreign college always sounds like a huge challenge. However, it can be easy too!
Now you know about some global universities with the highest acceptance rates and also some of the lowest tuition fees. Any of these options can be a great pick for building a bright and successful future for yourself. All that is left for you to do is make the final choice!