This article is a detailed run-through of the best supermarkets in Nigeria.
There are hundreds if not thousands of supermarkets in Nigeria, but not all made the list. This is because they do not meet specific criteria for selecting those we deem fit to be the best supermarkets in Nigeria.
So, those on this list are selected based on their popularity which is enormously connected to the high traffic flow they receive. That is, they are the most patronized shopping outlets in Nigeria.
Supermarkets in Nigeria
In Nigeria, many supermarkets are found in shopping malls, and the malls are usually situated in urban areas.
This is because the malls usually experience high traffic and the reason is obvious: not only one class of items is found in a shopping mall. In a mall, you will find boutiques, eateries, gaming centers, cinemas, furniture outlets, computer shops, phone and accessories shops, beauty spas, pharmacies, etc.
...........................
As a result of the traffic, supermarkets enjoy the traffic flowing into the shopping malls, and Lagos, Abuja, and Port Harcourt are the hotspots as far as Nigeria is concerned.
However, some supermarkets do not have their base in the malls. They are standalone supermarkets, and their efficient services and consistency position them as one of the most reckoned with in the country.
Best Supermarkets in Nigeria
Now let's dive into the list of the best supermarkets in Nigeria. They include:
1. Shoprite
It is by far the largest supermarket in Nigeria. In fact, it is not only the largest but the most popular of them all. Hardly will you find any large shopping mall in any city in Nigeria without the presence of Shoprite.
...........................
Shoprite is a South African-owned shopping brand known across different national borders.
In Nigeria alone, Shoprite has different outlets in different states. However, there are some states with no presence of Shoprite. However, some states have more than two. For example, Lagos State has not less than three outlets, while the status is the same in Abuja.
Their mantra is centered around reduced prices of items. In addition, Shoprite stores are large enough to accommodate any essential household items you may need. The stores have different sections that make your navigation easy.
2. Prince Ebeano Supermarket
This supermarket is a partnership business between two brothers, and according to the information sourced, the partnership is based on a 50-50 agreement. The two brothers in this agreement are Mr. Sunday Egede and Mr. David Ojei.
...........................
The agreement was signed in 2009, and their knowledge and experience have played a pivotal role in managing the affairs of the supermarket.
Prince Ebeano Supermarket currently has 5 outlets in Nigeria located in Abuja and Lagos. Their vision is not only to grow a successful business but also to assist as many youths as possible secure employment and thriving.
3. SPAR
The original name of SPAR is DESPAR, an acronym for the slogan "Door Eendrachtig Samenwerken Profiteren Allen Regelmatig" which is translated to English as "All regularly benefit by co-operating harmoniously."
SPAR, a Dutch-owned supermarket, is present in different countries worldwide.
This multinational was founded in the Netherlands and had been operating since 1932. It has not less than 13,500 stores in 48 countries, including Nigeria.
...........................
SPAR stores are in major cities in Nigeria. These places include Lagos, Abuja, Port Harcourt, Enugu, and Calabar.
Also, they sell products like cooking utensils, raw food items, home decorations, etc.
4. FoodCo
This popular supermarket was established in 1982 and is a wholly owned Nigerian business.
It currently operates in the southwestern part of Nigeria, with 13 stores spread across three states. You will find FoodCo in Lagos, Ibadan, and Abeokuta.
The first Supermarket FoodCo opened is located in Bodija, Ibadan.
The consumer items they offer are in different categories, including bulk foods, snacks, health and beauty products, and general merchandise.
Another thing you need to know about FoodCo is that you don't need to visit their physical store before you have what you need. They have an online store where you can order and deliver your items to your doorstep.
...........................
Most FoodCo outlets have similar features. They have a combination of supermarkets, restaurants, bakeries, and entertainment centers in one location.
5. Justrite
This supermarket is a leading shopping chain in Nigeria, with branches mainly in the country's southwestern part.
It's a retail supermarket where various goods are sold at competitive prices.
In 2000, Justrite opened its first superstore in Ota, Ogun state, and it has grown to establish more branches. Currently, they have not less than fourteen (14) stores spread across South West Nigeria. The head office is located at Ota where the first store is also located. In addition, you can shop online.
6. Supermart.ng
It's a go-to online supermarket in Nigeria. Their target is to make sure shopping for your needs is simple and easy, and that's why they've adopted an online shopping and home delivery business model.
...........................
With Supermart, you can enjoy same-day delivery of your supplies if you are in Lagos.
Also, they have a website where you can browse through your needs and order instantly. Aside from a website, you can download their mobile app for faster access to their online store.
This online supermarket also offers the best deals in terms of discounts on their retail products.
If going to the market and spending some good time and energy walking about and pricing items is a no for you, then you need to consider Supermart because they deliver your ordered items to you the same day, especially if you are in the significant areas of Lagos such as Ajah, Lekki, Yaba, etc.
7. Addide
Notable amongst the best supermarkets in Nigeria is Addide.
...........................
Addide started its business operations in 2008 and had its first store in Lagos State, Akoka.
They sell drinks, food items, cosmetics, and so on. Addide is fast rising and they offer items you might not find readily available in some other stores in Nigeria.
The service delivery of Addide is also top-notch. Their investment in technology makes their operations swift and reliable. In addition, this company has stores in different areas in Lagos, and their customer service personnel are well trained to provide excellent service.
8. Hubmart
This supermarket is unique because the brand has different departments it runs side-by-side. They have Hubcafe, the relaxation center, Hubcare, which takes care of their customer's health and beauty desires, and Hubdeli, a restaurant where you can access freshly cooked foods.
...........................
In addition, you can also get fresh farm produce, fresh meat, drinks, fish, beverage, and snacks from them.
Finally, they have excellent customer care service and are widely known for it. Their stores are located in different locations in Lagos.
9. Everyday Supermarket
This supermarket is a subsidiary of Everyday Group, a conglomerate that provides various services, including hotel services, real estate, telecommunications, etc.
Everyday Group, under Dr. Charles Dimnwaobi, established the supermarket in 1994, and the outlets have various quality products sold at competitive prices. Also, customer service is welcoming; you will want to visit any of their outlets repeatedly.
In this supermarket, you can easily shop by category. The categories include Drinks, Food & Groceries, Pharmacy, Perfumes, Beauty & Make-ups, Baby, Kids & Toys, Fashion & Accessories, Household Appliances, and Phones & Accessories.
...........................
Everyday supermarket currently has five branches in Port Harcourt, Rivers State, and two in Owerri, Imo State.
10. Market Square
This supermarket started business in 2015 and has spread to six states in Nigeria.
Specifically, they are in Lagos, Enugu, Imo, Rivers, Benin, and Bayelsa.
At any Market Square outlet, you will find items under different categories: Fruits & Vegetables, Groceries, Wines & Spirits, Cosmetics, Homewares, Pastries, and Home Appliances.
They have amazing deals you can trust at all times, and you can also shop from their online store.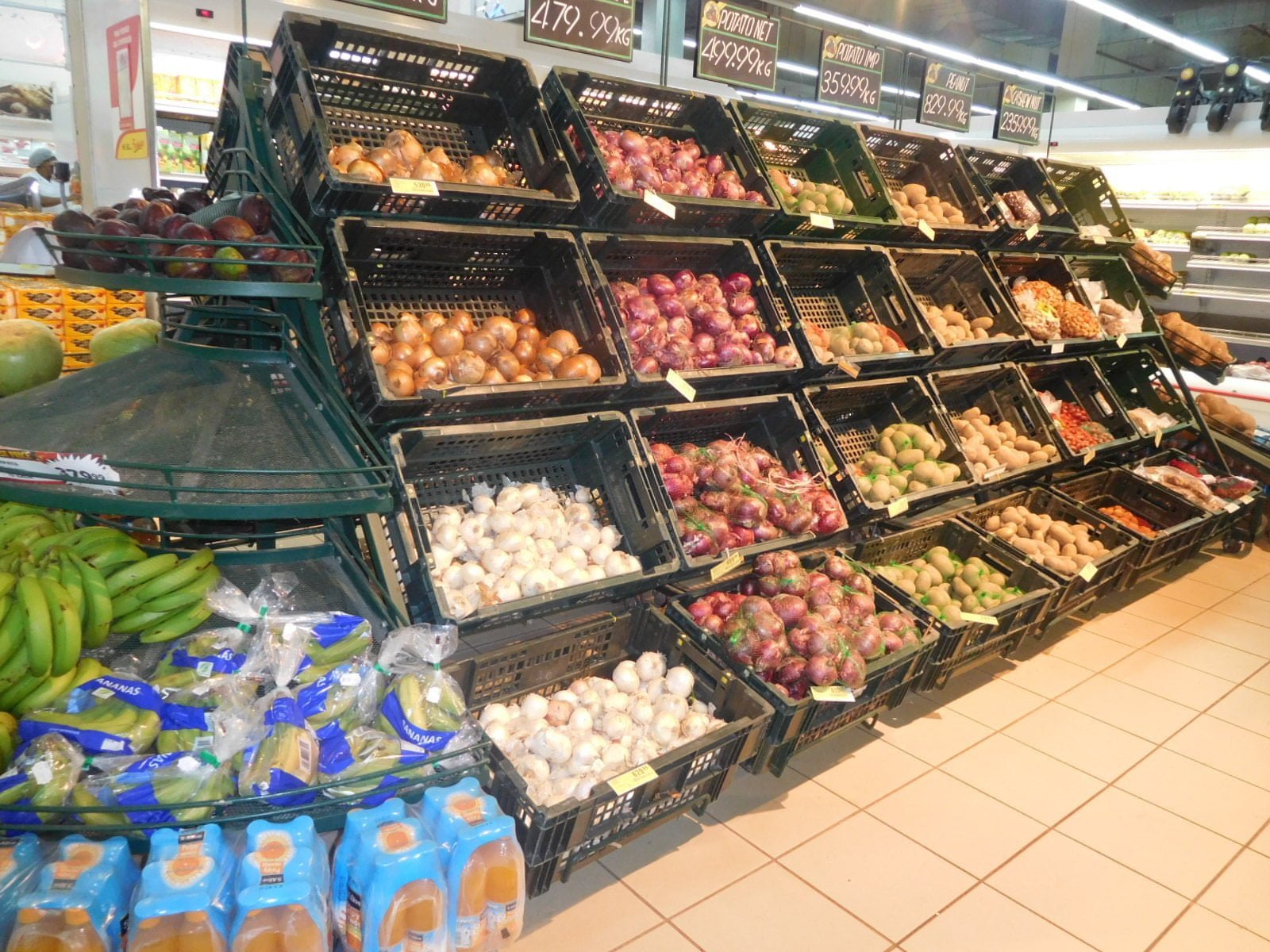 Other supermarkets in the list of the best supermarkets in Nigeria include:
11. Bimta Supermarkets
12. CCD Superstores
13. Escapade Supermarket
14. Game Stores
15. Genesis Supermarkets
16. Homebiz Supermarkets
17. Jendor Superstore
...........................
18. Trifarms Supermarkets
19. Yem-Yem Supermarkets
20. Blenco supermarkets
Conclusion
Nigerians do not own all the supermarkets in Nigeria. Foreigners own some of them, and this is because the growing population in the country presents a huge market for the consumption of items found in the supermarkets.
The above list contains the best supermarkets in Nigeria irrespective of the owner. In these outlined supermarkets, you will find different items properly merchandised to attract the attention of potential buyers. Some items displayed for sales in each supermarket include cosmetics, electronics, beverages, snacks, clothes, shoes, drinks, perfumes, and so on.