According to climaterealtalk, eco-friendliness is one way to cut waste and contribute to the betterment of the environment. The current global environmental crisis is caused by a number of bad things, one of which is plastic pollution.
Consumerism and shopping habits majorly contribute to it. Businesses started to incorporate sustainability and eco-friendly products and packaging. Product packaging plays a significant role and becomes a deciding factor for consumers.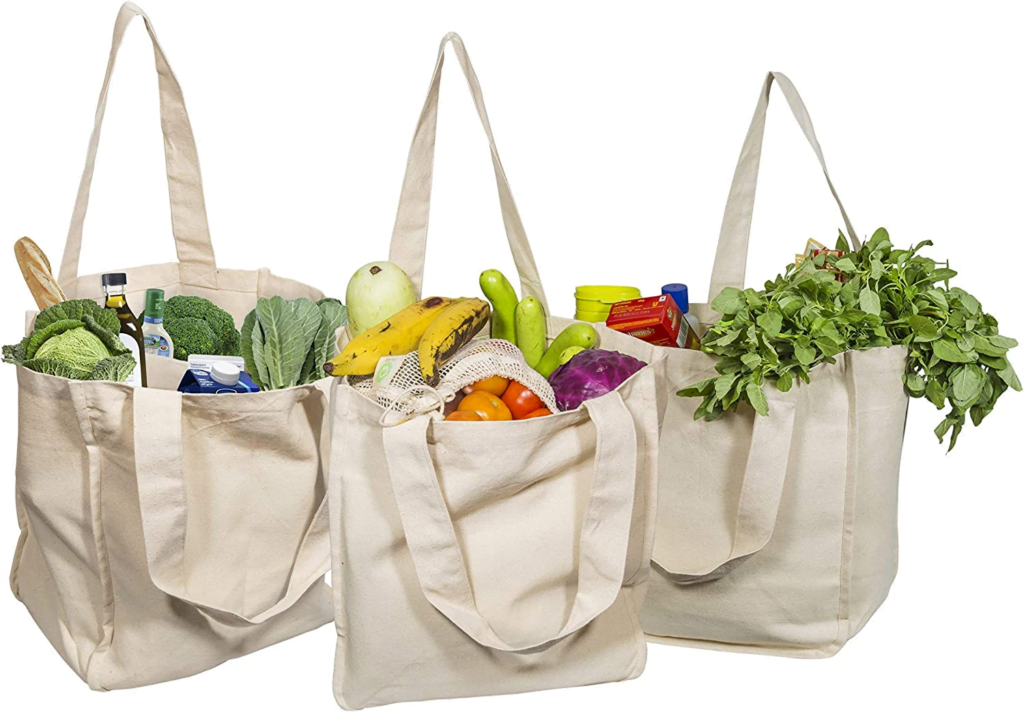 Hence, it dramatically impacts business. Customized eco-friendly bags are excellent marketing tools at a time when citizens' awareness of environmental issues is growing and laws are becoming more stringent.
Good reasons to Switch to Eco-promotional bags
1. Customised eco-friendly bags are good for brand recognition.
Research showed that shopping bags have ample capability of branding. Customized or promotional shopping bags can act as the extension of the brand, like the logos, designs, and other elements on the shopping bag.
It works as an investment in the marketing of the brand. The more promotional bags grab attention and get recognized by the people, the more will be the customer base.
.........................
2. Promotes Sustainable development
Sustainable development is the idea that is being adopted on a personal and professional basis. Companies are continuously innovating new ways to adapt to the most sustainable way of development and growth.
Reusable bags are not thrown away by the customers as is done to disposable bags, so sustainability goes hand in hand.
3. Save a significant amount of money on the budget.
By switching to greener options like reusable bags, businesses are saving a lot of money these days. It saves money for recycling plastic waste and adds a reusable item for the customer as a utility.
The hefty penalty imposed on businesses using one-time plastic bags can be saved.
4. Enhance green goals
Using custom eco-friendly bags makes an impression on the mind and heart of the customer that this particular business is aware of their responsibilities and supportive in enhancing green goals like becoming carbon negative etc.
Some businesses are involved in green CSR as the recognition and obligation to firms' waste reduction practices and maximizing their efficiency.
.........................
5. Enables you to avail a variety of benefits
Governments are offering various benefits and credits for businesses that choose to be net carbon-zero or implement environment-friendly initiatives in their practice. These businesses get extra support from government organizations like extra cash flow or tax breaks.
6. Helps create a loyal customer base
People are actively adapting measures to control their carbon footprint. By offering eco-friendly bags to them, the business sends a message to its customers that businesses and people truly care about the planet. It helps increase loyal customers by impacting them with products and care for the earth.
Conclusion
Eco-friendly bags, such as paper bags, cotton bags, jute bags, etc., are now considered strong, designer, and fashionable. It also drives consumers to shift towards reusable and emission-free bags.
These bags are tagged as a new cool for teenagers. Some developed nations use paper bags as a weapon to neutralize significant urban waste. The discarded rubbish from packaging material generates the most waste globally.
.........................
Businesses that seriously follow the principle of 3R'S- reduce, reuse, and recycle get rewarded in terms of increasing customer trust in them. Customized eco-friendly bags are a vital option for expanding business, attaining carbon neutrality, and increasing the much-needed awareness about the harmful effects of plastic or chemical pollution on the earth.