Kwame Nkrumah, Ghana's first Prime Minister and President, is widely known as one of history's most famous person in Ghana. He was pivotal in Ghana's struggle for independence from British colonial rule.
Ghana, located in West Africa, has produced numerous famous people who have made major contributions to various fields.
This highlights Ghana's rich cultural heritage and ability to produce influential individuals who have made their mark in politics, literature, entertainment, sports, and other fields on national and international levels.
In this article, we'll look into the 30 most famous person in Ghana and what each person is into. We'll take a deep dive into the lives and legacies of these people and discover the stories of determination, innovation, and creativity that make them famous today. Let's get started.
.........................
Most Famous Person in Ghana
1. Kwame Nkrumah
Kwame Nkrumah's legacy is deeply connected with Ghana's history. As the leader of the Ghanaian independence movement, he played a pivotal role in gaining Ghana's independence from British colonial rule in 1957.
He served as Ghana's first Prime Minister and later became its first President when Ghana became a republic in 1960. Nkrumah was a visionary leader who advocated for Pan-Africanism, promoting unity among African nations.
His famous words, "Seek ye first the political kingdom and all else shall be added unto you," reflected his belief in the importance of political sovereignty as a precursor to development. Although his presidency ended with a coup in 1966, Nkrumah's ideals continue to inspire leaders across the continent.
.........................
2. Yaa Asantewaa:
Yaa Asantewaa, known as the queen mother of the Ashanti kingdom, led the Ashanti-British "War of the Golden Stool" in 1900. This conflict arose when the Ashanti king was exiled, and the British demanded the Ashanti Golden Stool, a symbol of Ashanti unity and power.
Yaa Asantewaa rallied her people to resist British rule, making her a symbol of the fight against colonialism and oppression. Her leadership and determination are celebrated as an example of the strength and resilience of Ghanaian women.
3. Kofi Annan

He is the seventh Secretary-General of the United Nations; he was a global statesman and a symbol of diplomacy and peace. Annan worked tirelessly to address international conflicts, promote human rights, and combat poverty and disease.
.........................
He and the United Nations were awarded the Nobel Peace Prize in 2001. Annan's legacy serves as a reminder of Ghana's commitment to international peace and diplomacy.
4. Shirley Frimpong-Manso

Shirley Frimpong-Manso is a prominent figure in Ghana's film industry. She has produced and directed a series of thought-provoking movies that tackle various societal issues.
Her films often explore themes such as love, family, and gender dynamics in contemporary Ghanaian society. Shirley's work has gained recognition not only in Ghana but also on the international stage, contributing to the growth and recognition of African cinema.
5. Azumah Nelson

Azumah Nelson is a sports legend in Ghana. He is a three-time world champion in boxing and has left an indelible mark on the world of sports.
.........................
He is one of the most famous people in Ghana because his dedication, skill, and determination made him a role model for upcoming athletes in Ghana. His boxing prowess brought pride to the nation and inspired a new generation of boxers.
6. Kwame Anthony Appiah

Kwame Anthony Appiah is a philosopher, novelist, and professor whose work has profoundly impacted contemporary philosophical discourse. His exploration of ethics, identity, and cosmopolitanism has contributed to discussions on multiculturalism and the ethics of identity.
Appiah's writings challenge traditional notions of identity and belonging, making him a respected intellectual in Ghana and globally.
7. Ama Ata Aidoo

Ama Ata Aidoo is a prolific Ghanaian writer and playwright. Her literary works delve into the complexities of gender, identity, and cultural change in Africa. Her novel "Changes" is a classic in African literature, addressing issues of feminism and modernization in Ghanaian society. Aidoo's writings continue to inspire discussions on gender and societal dynamics in Africa.
.........................
8. Sarkodie

Sarkodie, often referred to as "The Highest," has become one of Africa's top hip-hop artists. His lyrical prowess and charismatic stage presence have earned him a massive following.
Sarkodie's music combines hip-hop, highlife, and Azonto elements, creating a unique sound that resonates with Ghanaian and international audiences. His collaborations with international artists have further solidified his position as a global music icon.
9. Asamoah Gyan
Asamoah Gyan is a football legend in Ghana and Africa as a whole. He holds the record for being Ghana's all-time leading goal scorer in international matches.
Gyan has played for various clubs worldwide, including Sunderland in the English Premier League. His memorable performances in FIFA World Cup tournaments have made him a household name in Ghana and a symbol of football excellence.
.........................
10. Joselyn Dumas:
Joselyn Dumas is a famous actress and TV host known for her captivating presence on screen. Her acting talent has earned her a deserved accolades, and she has featured in numerous Ghanaian and Nigerian films.
Joselyn's charismatic personality extends to her work as a TV host, where she engages with audiences on various topics.
11. Kwesi Arthur:
Kwesi Arthur is a rising star in Ghana's music scene. He gained prominence with his hit song "Grind Day" and has since become a leading figure in the new generation of Ghanaian artists.
Known for his unique rap style and storytelling in his music, Kwesi Arthur has garnered local and international attention.
12. Abdul Samed "Kotoko" Yussif:
Yussif, affectionately known as "Kotoko," is a beloved former Ghanaian footballer. His contributions to Ghana's national team and various local clubs have left an indelible mark on the sport.
.........................
Yussif's skills on the field and dedication to the game have earned him a special place in the hearts of football fans in Ghana.
13. Akwasi Boadi (Akrobeto):
Akwasi Boadi, popularly known as Akrobeto, is a beloved comedian and actor in Ghana. He's famous for his comedic performances and has a dedicated fan base.
14. John Dumelo

John Dumelo is a popular actor in Ghana's vibrant film industry, often crossing over into Nollywood. His acting talent and charismatic on-screen presence have earned him a dedicated fan base. Beyond acting, Dumelo has been active in politics and humanitarian work, advocating for positive change in his community.
15. Kwaku Sintim-Misa (KSM)
Known as the "King of Comedy" in Ghana, KSM is a comedian and TV host whose wit and humor have entertained audiences for decades. He's known for his sharp social commentary, using humour to illuminate various societal issues.
.........................
16. Becca
Becca is a versatile musician known for her beautiful voice and contributions to the Ghanaian music industry. Her discography spans various genres, from Afrobeat to gospel, showcasing her diverse musical talents.
17. D.J. Black

D.J. Black is a prominent Ghanaian DJ who has played a major role in promoting Ghanaian music globally. His skills behind the turntables and his support for local artists have helped elevate the Ghanaian music scene on the international stage.
18. Nana Ama McBrown

Nana Ama McBrown is an accomplished actress and TV personality. Her talent and charm have made her a beloved figure in the entertainment industry. She has appeared in various films and TV shows, earning accolades for her performances.
19. Rocky Dawuni
.........................

Rocky Dawuni is a Grammy-nominated musician known for his unique fusion of reggae and African rhythms. His music is uplifting and carries powerful messages of social and environmental awareness. Dawuni's music has gained international recognition, making him a global ambassador for African music.
20. Abeiku Santana

Abeiku Santana is a well-known radio presenter and tourism ambassador. His vibrant personality and passion for promoting Ghana's culture and tourism have made him a household name. Santana's work extends beyond radio, actively promoting Ghana as a tourist destination.
21. Amma Darko
Amma Darko is a celebrated Ghanaian novelist known for her impactful novels. "Faceless" is one of her notable works, addressing issues such as child labour and societal injustices in Ghana. Her storytelling has shed light on important social issues.
.........................
22. Kojo Antw
i
Known as the "Maestro," Kojo Antwi is a legendary highlife musician. His timeless songs resonate with fans, and his contributions to Ghanaian music have cemented his status as a music icon.
23. Jackie Appiah:
Jackie Appiah is a talented actress who has made her mark in Ghanaian and Nollywood films. Her versatility as an actress has led to critical acclaim, and she remains a sought-after talent in the entertainment industry.
24. Kwesi Nyantakyi: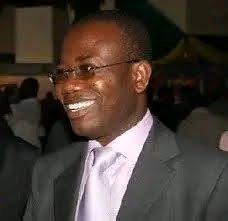 Kwesi Nyantakyi is a notable figure in Ghanaian sports administration. He served as the Ghana Football Association (GFA) president and held positions within FIFA. His work aimed to develop Ghanaian football and elevate its presence on the international stage.
25. Kwame Sefa Kayi:
.........................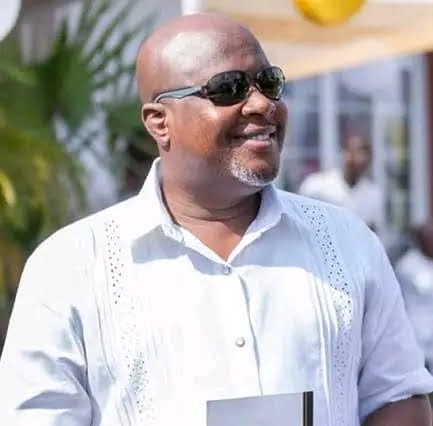 Known as the "Chairman General," Kwame Sefa Kayi is a renowned radio and television personality. His voice and hosting skills have made him a household name in Ghana's media landscape. He's known for hosting the popular morning radio show "Kokrokoo" on Peace FM.
26. Reggie Rockstone:
Reggie Rockstone, often called the "Grandpapa" of hiplife music, was pivotal in popularizing the hiplife genre in Ghana. His influence on Ghana's music culture is undeniable, and he continues to be a driving force in the industry.
27. Naa Ashorkor:
Naa Ashorkor is a versatile media personality who has excelled as a radio and TV host, actress, and brand ambassador. Her engaging presence on various platforms has made her a prominent figure in Ghana's media landscape.
.........................
28. Akwasi Frimpong: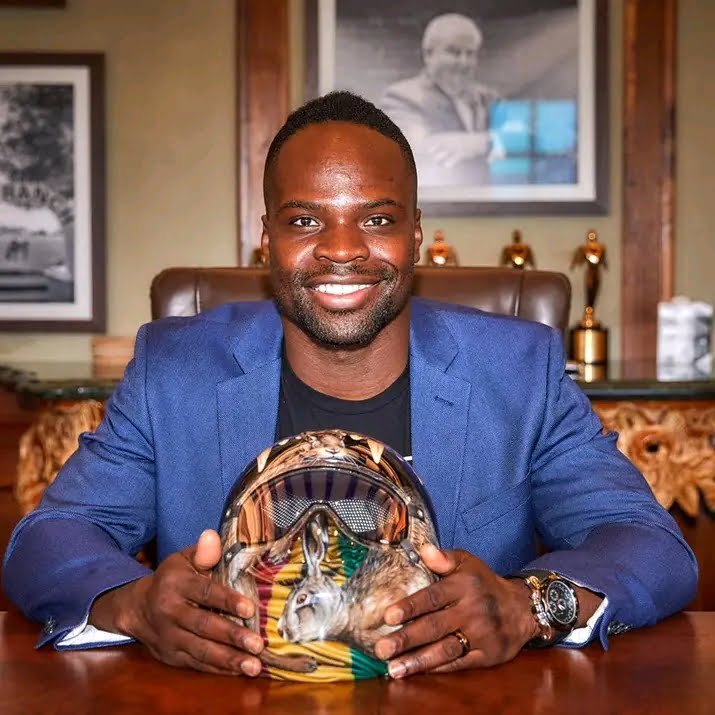 Akwasi Frimpong's journey from an undocumented immigrant to becoming the first Ghanaian skeleton athlete at the Winter Olympics is nothing short of inspiring. His determination and resilience have made him a symbol of perseverance and achievement.
29. Nikki Samonas:
Nikki Samonas is an actress and TV presenter known for her talent and captivating beauty. Her performances on screen have earned her a dedicated fan base, and she continues to make her mark in the entertainment industry.
30. Okyeame Kwame: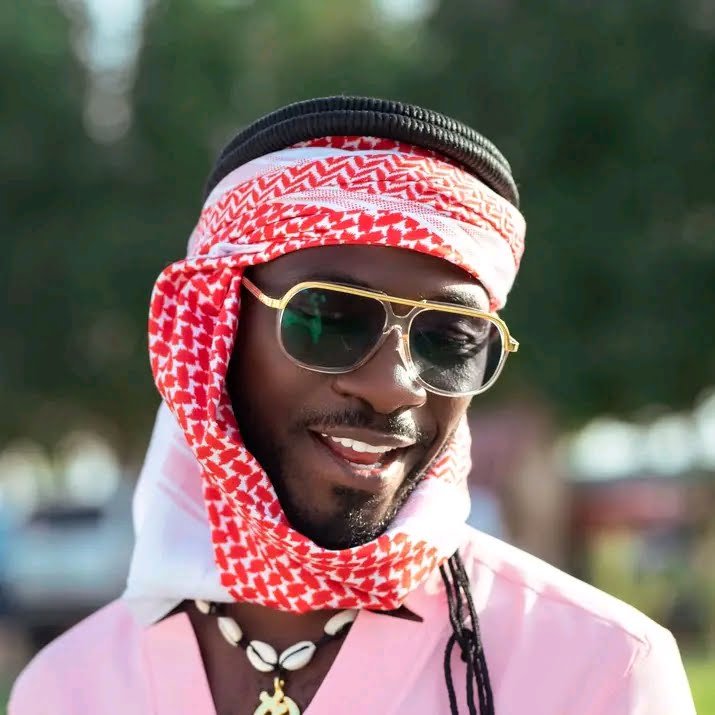 Okyeame Kwame, known for his rap skills and socially conscious lyrics, is a versatile musician who has significantly contributed to Ghana's music scene. His ability to blend contemporary and traditional sounds has garnered a strong following.
Conclusion
It's glaring that Ghana is bursting with talent and creativity! From internationally recognized musicians and athletes to trailblazing scientists and politicians, this 30 most famous person in Ghana have made their mark on the world.
.........................
Their achievements have inspired a generation at home and abroad to dream big and strive for excellence. They shine examples of what's possible with hard work, dedication, and much Ghanaian pride.