Reviewed by Soliu.
Some of the 30 machine learning app ideas include an app Idea for Lending & Borrowing, a Machine Learning Application for alerting about Potential Disease Outbreaks, a Digital Wills App Idea, New App Idea for Saving Electricity Bills, etc.
Do you need a list of untapped machine learning app ideas you can exploit and make the most out of? Are you in search of new app ideas to draw inspiration from? If so, You are in luck! We have compiled a list of 30 innovative app ideas that startups and SMEs should consider for 2023.
Artificial Intelligence is not a new concept. However, technology is experiencing rapid growth, significantly reducing the need for human labour in various industries.
.........................
With this article, we have developed several innovative machine learning app ideas that leverage AI and ML technology.
30 Untapped Machine Learning App Ideas To Draw Inspiration From
1. App Idea for Lending & Borrowing
Today, blockchain connects borrowers and lenders in the digital realm. Consumers can conduct financial transactions using money lending applications such as smart contracts without involving banks or other financial institutions. The blockchain-based app concepts enable complete anonymity and eliminate the need for registration. You can also use QR code generators and scanners to share addresses easily.
2. App for alerting about Potential Disease Outbreaks
Machine learning systems can assist hospitals and governments in identifying disease outbreaks in record time and taking immediate preventative actions. Artificial intelligence, particularly machine learning, has tremendously impacted everyday life. One of the top machine-learning app ideas is a digital dashboard that tracks registered cases, diseases, and patient demographic details.
.........................
3. Digital Wills App Idea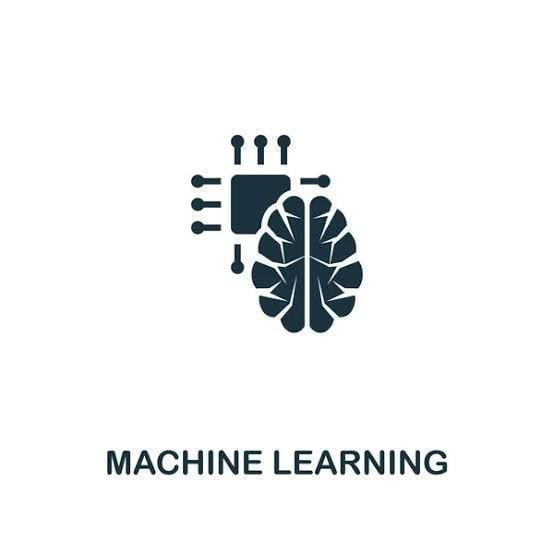 Many individuals nowadays are interested in cryptocurrency development as a means of wealth preservation. However, what happens to your Bitcoin holdings upon your untimely demise?
In times of crisis, you can manage your finances with the help of a platform like "My Wish," which is based on smart contracts. In the event of your untimely passing or severe sickness, you can leave your savings and other assets to your loved ones with the help of this innovative machine-learning app idea.
4. New App Idea for Saving Electricity Bills
This innovative app concept is a great way to monitor energy consumption and reduce monthly electric bills. The app's theory is that using solid blockchain technology to keep tabs on energy consumption will help many consumers spend less money on their monthly utility bills.
.........................
5. App Idea for Real Estate Industries
The record of land ownership and genuine estate-related transactions is extremely challenging to monitor and maintain. "Ubitquity" is an ERC-20-compliant blockchain platform where you can store your real estate records.
It streamlines the process of locating property ownership records and increases openness in the real estate industry. As an inspiration model app, ML developers can use the concept of" Ubitquity" to create an ideal machine learning app for a real estate firm.
6. Fee Calculator
An App powered by machine learning that uses information from universities, other educational institutions, and all course providers to share the costs of taking specific courses with parents and students.
This facilitates financial analysis and monthly budgeting for families. Top machine learning application development businesses have the expertise to create high-featured applications.
.........................
7. Transport Industry
When looking to rent a car or a cab, Uber is the best app to use. What, though, if they decide to leave a city? It is possible that tens of thousands of drivers will lose their jobs and that travellers will be unable to reserve cars and cabs online.
Let us look at the "Arcade City" car ride app, which outcompeted Uber by creating a ride-sharing and car-hiring platform built wholly on Ethereum blockchain development, as an example of a new machine learning app idea for the transportation industry.
8. New App Idea for Retail Brands
Do you provide online shopping? Or do you plan on venturing; If so, you will need to update your product images with fresh ones; to do so, you will likely have to search the Internet or social media for suitable shots.
.........................
If you want to scan, organize, and categorize photographs on your smartphone depending on the things supplied in the picture, you should use an on-device AI or ML app like IntelliP instead.
9. New App Idea for Journalists
Reporters are required to write pieces that cover the most recent happenings. The collection of data and information by respondents requires a significant amount of effort.
The most efficient approach is to supply a journalist with a genuine AI or ML experience, which can automatically write reports by inquiring about all of the relevant particulars from you via voice interaction and then allowing the journalist to go back and evaluate them afterwards.
10. Geo Tracking
Accessible location search-based app concept. Our revolutionary app concept uses artificial intelligence and machine learning geo-tracking, making it an excellent option for companies looking for possible tourist attractions, shops, supermarkets, spas, party venues, and other locations.
.........................
Our new Machine learning app idea is based on the GeoInterest apps, which are phone-based and help you find points of interest based on your preferences while on the road.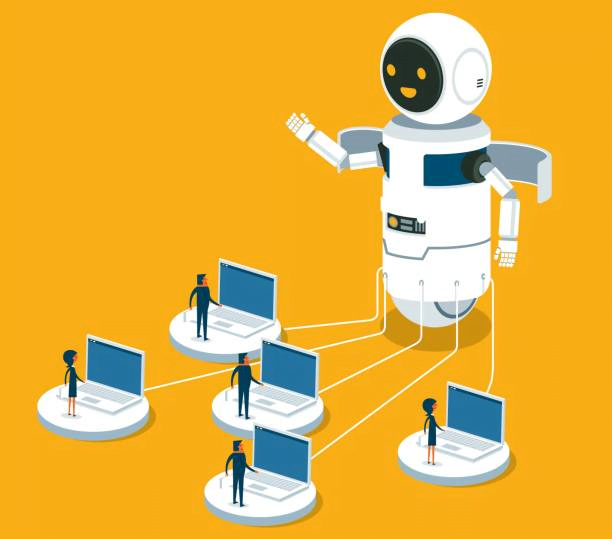 11. New App Idea for Writers
Can you write? How about using a voice-activated app to update your digital journal? If you have not already done so, I highly recommend it.
The purpose of this renowned machine learning app idea for authors is to do away with the need for them to physically produce original works such as stories, documents, and newsletters.
It only frees your hands from translating words and permits the rapid recording of your thoughts as you speak them out.
12. Financial Transactions
AI and ML apps can benefit banking and financial firms. These apps examine financial transaction records to provide online payment, transparency, and cybersecurity. Our innovative finance software idea links credit cards and accounts to manage consumer financial spending.
.........................
13. New App Idea for Weather Forecasting
Our AI and ML new app idea for weather forecasting will use your present location to precisely anticipate the climate in a specific region. "Dark Sky" is the finest software for obtaining precise weather insights using artificial intelligence to predict any change in weather conditions.
14. Food Delivery
The following innovative machine learning app idea is geared toward businesses that serve food. This app would alleviate the stress of receiving orders, maintaining orders, responding to questions from consumers, and obtaining the most helpful suggestions for recipes based on individual customers' preferences.
15. Personalized Chatbot for eCommerce websites
Machine learning (ML) is a powerful tool for chatbots, as it mimics human conversations and can help clients make better purchases. Examples include Amazon's recommendation engines, which recommend products well, and ML chatbots that ask buyers what they want.
.........................
These chatbots can also help compare similar products using platform buyer data, allowing them to understand buyer context and improve their algorithms. Designing an NLP engine is crucial for seamless communication with human buyers, enabling the development of leading machine learning app ideas.
16. Storing Medical Records
Multichain blockchain technology is used in healthcare app development to improve Medicare care by allowing patients to control their data while maintaining security on a distributed ledger. This approach allows doctors to access patient records from anywhere, enabling real-time monitoring of patients' medical histories through secure ID credentials.
17. New App Idea for Web Hosting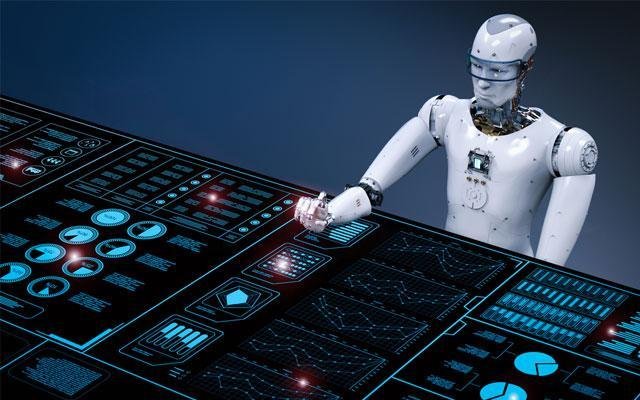 A web hosting service is needed when your website is offline because of server overload. Using the "Stellar" blockchain's progress as inspiration, we have developed a new app concept to better serve you by eliminating the need for a centralized server to host your website's content. "Zeronet" is one option, as it allows you to host your company's website without relying on a single data centre by distributing your site's data in minute increments over the World Wide Web.
.........................
18. App Idea for Healthcare Industry
With machine learning, healthcare apps can rapidly assess your symptoms. Some AI/ML-powered apps, for instance, can warn you if you are about to have a headache and offer advice on how to avoid it. Sensors in these apps can assess a user's health status and recommend tailor-made treatment plans and physical activity regimens.
19. New App idea for the Travel Industry
Users can speed up the planning process for future trips using automated AI and ML technologies in the travel business. For instance, this new app concept is aimed to help you find the cheapest hotels and transportation alternatives, so you can organize your trip without breaking the bank. Inspired by the "Mezi" app, an intelligent travel tool that considers your preferences when planning journeys.
.........................
20. New App Idea for Sportspersons
You may significantly improve your chances of winning games using sports prediction applications utilising machine learning technologies. Take "Throne" as an example, a site that provides real-time data updates, highlights, and many other tools for analyzing the quantitative values in sports so that you can predict their future. I am curious as to your thoughts on our brand-new app.
21. Personalized Recommendation app – For Physical Retail Stores
eCommerce and streaming platforms benefit from personalized recommendation algorithms. But imagine using machine-learning-powered recommendation systems for offline shopping. You own a retail store with a reasonable daily customer flow. As an experienced shopkeeper, you keep the most popular things in stock. What if your store had machine-learning software for charging customers?
.........................
22. Group Touring app
This app aims to help users identify nearby groups of individuals who like similar destinations. Machine learning matching aids group trip planning. Travel agencies and prominent travel companies are included in these apps to help clients plan trips by booking tickets, hotels, etc.
23. Financial Goal Tracker
This app's motive is to track user expenditure. Users can set financial goals. Analyzes global economic data and users' earning alternatives to help them accomplish their financial goals. This goal tracker can help people develop a financial plan at once and organize things.
Machine Learning programs can assess your monthly shopping limit. Design this type of application and hire specialized developers to meet your business needs.
24. Customer Sentiment Analysis Tool
.........................
This tool allows you to record the customer's interest and analyze the customer's interest rate. This tool is most commonly used in the media and entertainment industries. The data collected allows this industry to offer additional features and improve its services. Machine Learning assists in the data collection and analysis process in this application.
25. Home Value Prediction ML Project
In 2006, Microsoft employees created "Zillow" as a centralized online resource for estimating home values. The tool uses public data, sales data, and other factors to estimate the fair market value of over 97 million houses.
It is a valuable idea resource to serve those looking to buy, sell, or find suitable rental properties in a new city. This app will be granted access to pull data from public records and recent sales every few days.
.........................
26. Music Recommendation System ML Project
One of the most popular AI research initiatives is that Online retailers, streaming services, and media aggregators use recommendation systems. Like many other online retailers, Amazon includes accessories in its checkout bag.
Both Netflix and Spotify offer personalized recommendations for both movies and music. How does it all work, exactly? This is an excellent application for machine learning implementation.
27. Stock Prices Predictor using TimeSeries
Data scientists and finance engineers would enjoy this machine learning project idea. A stock price predictor evaluates corporate performance and predicts stock prices. Due to shorter feedback cycles, data specialists can evaluate stock predictions using new data in financial markets.
Start with a simple machine learning challenge like predicting 6-month stock price changes based on fundamental information from a company's quarterly report. Quandl.com and Quantopian.com offer stock market datasets. Time-series forecasting methods can predict stock prices, demand, etc.
.........................
28. Predicting Wine Quality using Wine Quality Dataset
It is common knowledge that the older the wine, the greater the taste. Other than age, various elements influence wine quality certification, including physicochemical tests such as alcohol content, fixed acidity, volatile acidity, density determination, pH, etc. Project Concept: The primary purpose of this machine-learning study is to develop a machine-learning model to predict wine quality by investigating its numerous chemical features.
29. Social Media Sentiment Analysis Using Twitter Dataset
Big data generated by social media platforms such as Twitter, Facebook, YouTube, and Reddit can be used to understand trends, public feelings, and opinions. Sentiment analyzers use machine learning to identify sentiments and underlying information, making Twitter data an excellent entry point for beginners.
.........................
30. Simple App Idea for Interior Designing
AR and VR are simple machine-learning app ideas for interior design that let you design any room before buying any furnishings. Using your smartphone or iPhone camera, you may gaze around your living room, bedroom, kitchen, office, or any other area you want to decorate and set goods in 3D mode to see how they look.
Conclusion
We have now explored effective practical Machine Learning app ideas in various industries, including healthcare, eCommerce, travel, hospitality, and banking. ML helps anticipate customer needs, estimate data, identify spam, and enhance security. Professional developers are recommended for ML application development, as their team is skilled in specialized domains and technologies.
Do you have any other bright machine learning app ideas? Please leave your thoughts in the comment section, and we will very much consider your opinion. Thank you.
.........................