Reviewed by Soliu.
You can easily spot Canada fake job offers by checking company websites and social media handles and looking for reviews. Also, it would help if you looked out for generic emails, unsolicited suggestions, vague job descriptions, and pressure for an urgent interview.
"Good for you! You were chosen for a well-paid job in Canada. Send us your personal information to gain the job."
In today's digital world, looking for work in other countries can lead to exciting opportunities, but scams are always possible. It would help if you had a sharp eye and intelligent ideas to find the gems in the trash.
As a hopeful foreigner considering moving to Canada, it's essential to have a job offer to improve your chances of staying. However, finding a job and visa can be challenging. Ensure the job offer is genuine and avoid shortcuts, which could cost you more in the long run.
...........................
The immigration process is lengthy and involves paperwork, but it's crucial to ensure everything is in order and make your move to Canada as easy as possible. To stay safe from scams, you need to be able to spot fake job offers, especially those from abroad. Here's how to spot random Canada fake job offers like a pro:
How to Spot Canada Fake Job Offers Like a Pro
1. Research the Company
Check the company's website, social media presence, and reviews on reliable job search platforms. Be careful if the company still needs to be determined or has a small online presence.
2. Email Domain
Most real businesses have legal email domains, like @companyname.com. Be wary of generic email addresses like Gmail, Yahoo, or Hotmail for official communication.
...........................
3. When offer is Too Good to Be True
Be careful if the job offer claims high pay for very little work or experience. This is most likely to be a Canada fake job offer.
4. Unsolicited Offers
You should be careful if you get a job offer without applying or meeting.
5. A demand for money
Legitimate companies do not ask applicants to pay for job offers, visas, or work permits. Do not give anyone your personal financial information or money upfront.
6. Vague Job Description
Scammers may give a vague job description with little information about the role. Legitimate job offers list the duties and needs of the job.
7. "Urgency" and "Pressure"
Be wary of offers that make you feel like you need to make a choice quickly.
...........................
8. No professional conversation
Bad language, misspelt words, and unprofessional communication are all red flags.
9. The interview process
Real job offers only happen immediately with an interview. Instead, they go through the proper steps. Canadian jobs that announce an immediate interview will most likely be Canada fake job offers.
10. Check Contact Information
Find the company's contact information online. Do not just depend on what is in the deal.
11. Check Canadian Job Listings
Use reputable Canadian job search sites or government portals to check job listings.
12. Check for Work Permit Requirements
Know what you need to do to get a work permit in Canada. If you receive a mail job alert that seems too good and easy to be true, it could be a scam.
...........................
13. Reverse Image Search
If the company name or pictures look familiar, do a reverse image search to ensure they are real.
14. Google the Details of the Offer
Look up the job title, business name, or other details to see if any reports of scams are connected to them.
15. Contact Canadian Authorities
If someone is trying to scam you, tell the Canadian Anti-Fraud Centre or the right people in your country about suspected Canada fake job offers.
"Remember that scammers can be clever, so you should always be careful with foreign job offers. When unsure what to do, follow your gut and prioritize your safety. Real job offers follow the rules and do not invade your privacy."
Are they Real Recruitment Agencies in Canada?
...........................
Yes, there are real recruitment agencies in Canada that help people find work. Before working with any service, finding out about them and ensuring they are real is essential. Here are a few good recruitment companies that are known for helping people find jobs in Canada:
1. Randstad Canada
Randstad Canada is a well-known employment service in Canada that posts a wide range of job openings in many different fields.
2. Adecco Canada
Adecco Canada offers jobs and staffing services in various temporary and permanent fields.
3. Robert Half
This company has a significant presence in Canada and focuses on finance, accounting, and administration jobs.
4. Hays Canada
This company focuses on many businesses and helps people find temporary and permanent jobs.
...........................
5. Kelly Services Canada
Provides staffing options for various industries, including finance, IT, healthcare, engineering, and more.
6. Michael Page Canada
This company focuses on finding jobs for professionals in fields like banking, engineering, marketing, and more.
7. David Aplin Group
Provides staffing services for various businesses, including administrative, engineering, and healthcare.
8. Manpower Canada
Provides workforce solutions for many different businesses and helps people find jobs that are a good fit for them.
9. Express Employment Professionals
Provides staffing and job placement services in many fields, including administrative, industry, and professional jobs.
10. Hire immigrant workers
This group helps people new to Canada find jobs that are good for them. When working with a staffing service, it is essential to do your research:
...........................
Look into the agency's past and reputation.
Look online for comments and reviews from people who have used their services.
Check their contact information and where their offices are.
Please avoid agencies that want you to pay them; employers pay authorized agencies.
"Remember that no reputable agency can offer you a job, and you should be wary of agencies that make big claims. Legitimate companies will help you find a job that fits your skills and experience and help you fill out the application."
Essential Papers/Documents that should come alongside a job offer.
When you get a job offer from Canada, it is essential to check that the request is accurate and that the company is genuine. Here are some papers to keep an eye out for:
...........................
1. Letter of Offer: A formal letter describing the job includes the title, duties, pay, perks, and start date.
2. "Employment Contract": A detailed deal between you and your boss that spells out the terms and conditions of your job.
3. Permit to work: If asked, the employer should give information about how to apply for a work pass.
4. Information about the company: Check out the company's website, contact information, and formal name. Find out about the business online.
5. A clear explanation of your job and responsibilities in the company.
6. Details about the salary: Make sure that the salary given matches your skills and the average salary in Canada for your job.
7. "Benefits package": Information about health insurance, holiday days, retirement plans, and other thing
...........................
8. Names and contact information for HR staff members you can talk to if you have questions or need more information.
9. Business Registration: Check the company's business registration to ensure it is a real business.
10. Job Offer Acceptance Form: Some companies may ask you to sign an acceptance form to show that you agree with the terms.
"Without these papers demanded or available with the notice of a job offer, you should be careful. Random messages or emails are likely to be Canada fake job offers."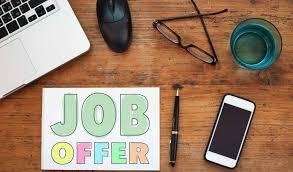 Source:Arnika Visa
Examples of a fake job offer
Here are some examples of fake messages about jobs:
1. Immediate Job Offer
"Good news for you! You were chosen for a well-paid job in Canada. Send us your personal information to gain the job."
...........................
2. "Instant Employment"
"Start working today at your ideal job in Canada, coming from home! Send us money so we can handle your visa."
3. Guaranteed Visa
"We assure you a Canadian work permit. Just pay a little fee to file."
4. High Pay, Little Experience
"Make $150,000 a year with no experience needed. You can learn on the job! Forward your information so we can start processing."
5. Out of nowhere offer
"You have been chosen for a job that you did not even apply for. Just tell us what is on your passport."
6. Fake Business Name
"Abulo Corp. wants you in Canada! Just send us a fee to guarantee your spot."
7. Request for Personal Information
"In order to process your job application, we need your full name, address, SSN, and bank information."
...........................
8. Scam with Visa
"If you pay us now for a fast-track visa to Canada, we will guarantee you a job."
9. Fee for Interview
"You must pay a small interview fee to get a job interview in Canada."
10. It is too good to be true
"Get a job in Canada with four-hour workdays and a six-figure pay. Send us money so we can handle it."
"Do not forget to listen to your gut and be careful if a deal seems too good to be true. Legitimate job offers will have clear paperwork, clear ways to apply, and professional communication. Always check the details, learn as much as possible about the company, and do not give out personal or financial information until you are sure the offer is real."
...........................
Note:
The offer of a job should Be in writing. It should not be through a Canadian consulate or embassy but straight from an employer.
Questions like "Tell me about your job tasks, pay rate, deductions, and other working conditions" will be asked."
Most of the time, you must include an LMIA (Labour Market Impact Assessment) number and an offer of job number.
Why do People Fall For Scams?
People can fall for Canada's fake job offers because scammers take advantage of their hopes, weaknesses, and lack of knowledge about the tricks scammers use. Some people may be more likely to fall for these scams because of the following: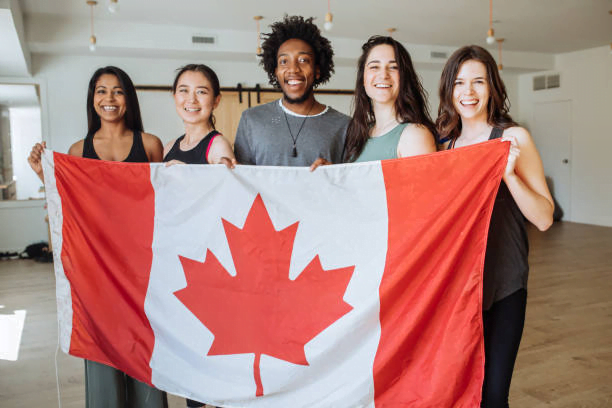 1. The desire for better chances
Many people want to move to Canada to get a better job, live a better life, and get a better education. Scammers take advantage of this desire by offering victims well-paying jobs.
...........................
2. Lack of Information
Some people might not know much about the Canadian job market, how visas work, or what they need to do to get a work permit. This makes them more likely to believe false information.
3. Urgency and hopelessness
Scammers often make their victims feel like they must act immediately to take advantage of the chance. Desperate job seekers might miss warning signs in their rush to get a job.
4. Offers You Did not Ask For
People can be surprised when they get a job offer they did not ask for. They might feel flattered by the attention and not question whether or not the deal is real.
5. There are not many job openings
In some places, jobs might be hard to come by, so people might be more willing to take chances to find a better life abroad.
...........................
6. Emotional Manipulation
Scammers take advantage of people's weaknesses by using emotional tricks, like telling them that their family will have a better life in the future.
7. Not being aware of things
Many people do not know what tricks con artists use. They might not notice danger signs like requests for personal information or payment.
8. Documents that look like the real thing
Scammers can make convincing fake documents, like offer letters and job contracts, that make the offer look real.
9. Fear of Missing Out (FOMO)
Scammers may use phrases like "limited time offer" or "exclusive opportunity" to make their victims worry that they might miss out on a great job.
10. Having bad English skills
Scam texts might be hard for people who do not speak English as their first language to spot for mistakes in grammar or spelling.
...........................
Final Thoughts
To stay safe, people should learn about common scams, do studies on job offers and employers, check information on their own, and never give out personal or financial information without first checking it.
Before making any choices about job offers, especially from abroad, it is important to keep a healthy level of scepticism and get advice from people you trust.
Now, we have been equipped with the arsenal against any form of Canada fake job offers. Even any other scam of such. All you have to do is share in the comment section your almost scammed story and let us laugh it out. Stay safe out there; it's really a cold world.