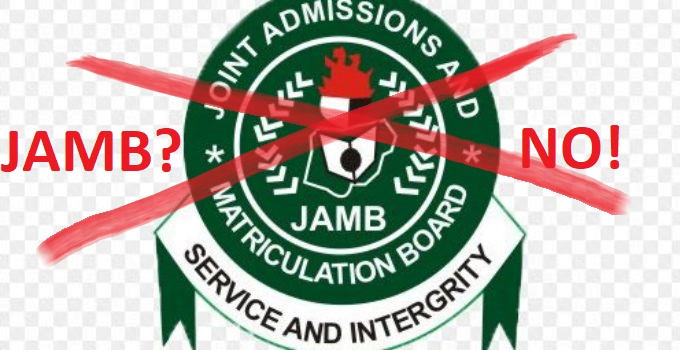 If you want to know which private universities in Nigeria offer admission JAMB, then this article is for you.
Many students in Nigeria have trouble passing Jamb after they graduate from secondary school. This doesn't mean these students are not intelligent. But, as the saying goes, examination is not the true test of knowledge. It just means they've been unlucky.
If you don't pass JAMB, you usually have to stay home until you pass it before you can get into a university. This often translates into years of sitting at home, which can be very frustrating.
With the help of this article, you will be able to find out private universities in Nigeria that offer admission without JAMB. Keep reading!
But before we go into listing these private universities, let's look at ways to gain admission into a private university without JAMB.
See also: Is Oil and Gas Production Still a Good Career Path (Oil Price Fluctuation)?
Some Ways To Gain Admission Into A Private University Without JAMB
.........................
There are also a few ways to get into a private university without JAMB. These ways are as follows:
1. Using Pre-degree
The pre-degree is a program that helps people get back on track. This program lets people who want to attend a private university get in without JAMB.
When a candidate finishes the Pre-degree program, the private university he or she wants to attend will let him or her into the 100 level.
For the private university candidate's application to move forward, they need their O-level results. Also, remember that the result of your pre-degree program is only valid for one year.
Pre-degree programs take between 7 and 12 months to finish. It's important to remember that the certification you get in a pre-degree program is not the same as a BA or BSc from a university. This program is another sure way to get into a private university in Nigeria.
2. Using JUPEB
If you are tired of taking JAMB more than once, JUPEB is a sure way to get into a private university without taking it more than once. JUPEB is a 9-month program that has been approved and is run by the University of Lagos.
.........................
Different groups run the JUPEB program in different parts of Africa. Originally, it was made for people who can't get into regular degree programs for one reason or another. If you want to use the JUPEB platform, sign up for it.
Get your O-level results ready and sign up online with the private university of your choice. After you finish the JUPEB program, you'll get a certificate that you can use to get into college through direct entry.
For example, if you had the JUPEB certificate, you could enter the second year of any private university.
3. Using IJMB
Interim Joint Admission Matriculation Board is the full name of the IJMB. It's one of the ways to get into a university in Nigeria without taking the JAMB test.
The IJMB is a pre-degree program started by Ahmadu Bello University and then helped by the Nigerian Universities Commission (NUC).
Private universities have only just recently been added to the program. This means students who don't get in through JAMB have another way.
.........................
The Nigerian Universities Commission has approved the IJMB's educational program. When a person who wants to go to a private university finishes this program, he or she can apply for the 200-level course he or she wants to study.
The Interim Joint Matriculation Board has a lot of centers in many different states all over the country. Since it started, have grown to almost all universities, including polytechnics and colleges of education.
The original goal of the IJMB was to give students from the north who didn't do well on the JAMB another way to get into a university. It turns out that they aren't the only ones who need a program to help them catch up.
In Nigeria, there are a lot of people who need an alternative to JAMB to get into the university. The IJMB is now made up of schools from the East, West, and South of Nigeria.
Having seen that with any of the ways mentioned above, you can gain admission into a private university without JAMB. With the ways mentioned above, you can also gain admission into state and federal universities in Nigeria.
.........................
Let's now look at the list of private universities that offer admission without JAMB in Nigeria.
8 Private Universities That Offer Admission Without JAMB
Here are Eight private universities in Nigeria that offer admission without JAMB.
1. Madonna University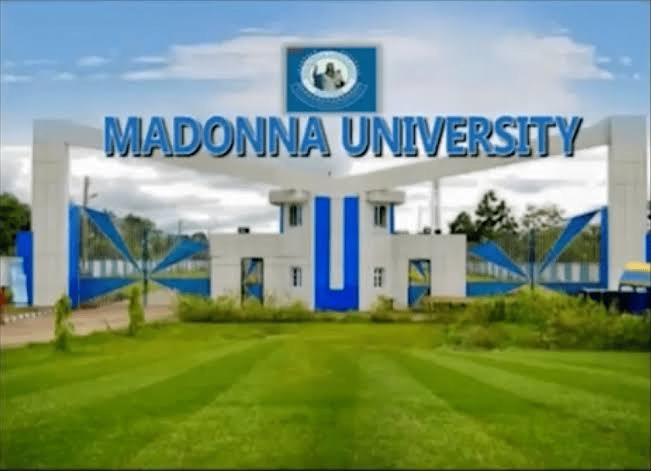 Madonna University, a private Catholic university in Nigeria started in Okija, Anambra State, on May 10, 1999. Edeh set it up. The year before, he had set up Our Saviour Institute of Science and Technology in Enugu.
In 2004, the main campus of Madonna University was moved to Elele in Rivers State. This was done with the National Universities Commission's (NUC) approval.
The university offers many different courses, such as Law, Management, Natural Sciences, Social Sciences, Medicine, Pharmacy, and Engineering.
The National Universities Commission approves the courses. You must get at least five credits on the O-level school's Certificate Examination in no more than two tries.
This private institution was established on July 17, 2001. In addition, the Baptist Convention owns Bowen University, a private Christian Baptist college in Nigeria.
.........................
Bowen University is in Iwo, in the Nigerian state of Osun. The school is located on a hill just outside the city on the old 1,300-acre (6 km2) campus of the Baptist College, a school for training teachers. This is Africa's first Baptist university.
Also started with 500 students in 2002. There were more than 5,000 students as of 2017.
All of the programs at the university are approved by NUC. Examples of programs offered at the Bowen university are listed below.
Health Science
Faculty of Agriculture
Management and Social Science
Faculty of Education
The School of Humanities and
Law
3. Benson Idahosa University
Benson Idahosa University (BIU) is a private Christian university in Benin City, Nigeria. It was established In February 2002.
BIU, which used to be called Christian Faith University, changed its name in honor of Archbishop Benson Idahosa, a charismatic Pentecostal minister from Benin City, Nigeria, to reflect his evangelical beliefs. He was the first person in charge of the school.
.........................
The National Universities Commission, Nigeria's higher education accreditation body, has given BIU its accreditation. In addition, it is the only African university with international members in the National Academy of Inventors in the United States.
Some of the courses they offer are:
Agriculture
Arts and Education
Law
Social Management
Engineering
Science
4. Babcock University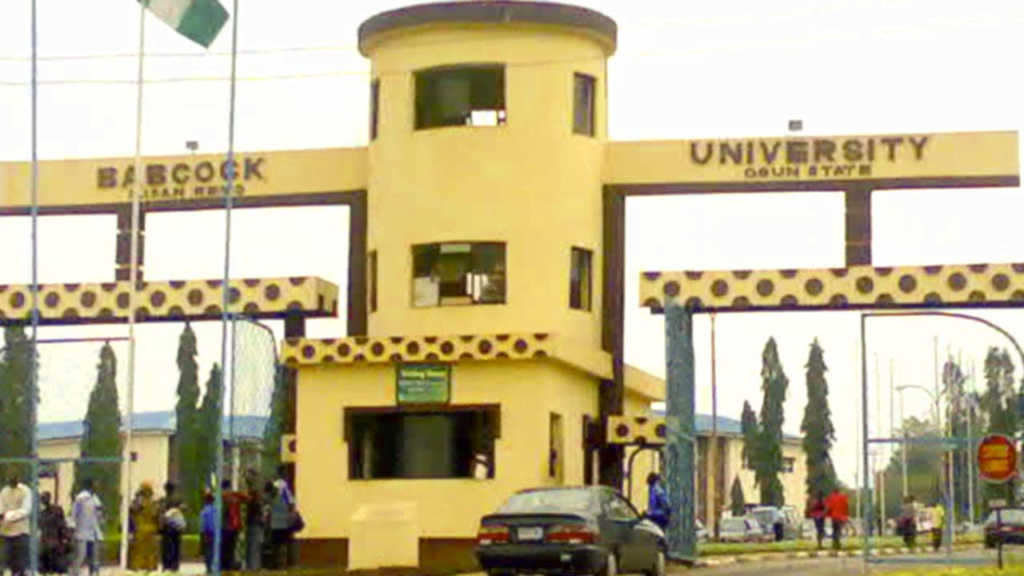 The Seventh-day Adventist Church in Nigeria owns and runs Babcock University, which was founded privately and is open to both men and women. This place is in Ilishan-Remo, which is halfway between Ibadan and Lagos. It began in the year 1959. As of 2009, about 6,000 people had signed up.
Adventist College of West Africa and Adventist Seminary of West Africa used to be their names.
This school has the following departments:
School of Social Sciences
Medicine
Nursing Sciences School
School of Basic and Applied Sciences
School of Public and Allied Health.
Law and Security Studies School
The Postgraduate Studies School
This private college is one of Nigeria's largest. Most of the time, tuition at this college or university starts at N500,000 per year. There are also extra costs for books, a library, or a place to stay.
.........................
5. Igbinedion University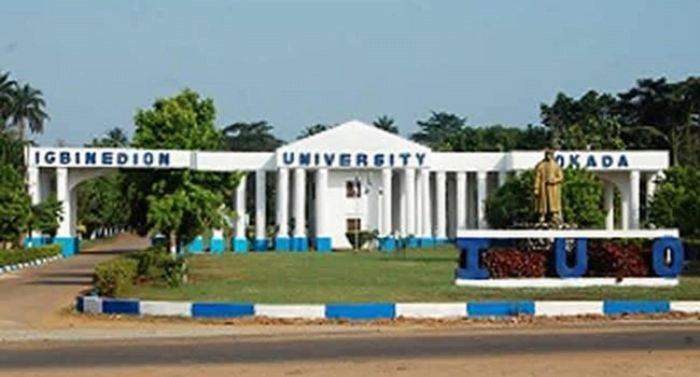 Igbinedion University, Okada (IUO) was founded in 1999 and is Nigeria's first private university.
The University is in Okada, the capital of Edo State's Ovia North-East Local Government Area. Sir Gabriel Osawaru Igbinedion CFR, a wealthy and well-known Benin chief and philanthropist, started the University.
Both the graduate and undergraduate programs at the University are approved by the National Universities Commission and the professional groups that are relevant to them.
There are seven colleges at the University: the College of Law, the College of Health Sciences, the College of Natural and Applied Sciences, the College of Pharmacy, Business and Management Studies, the College of Engineering, and the College of Arts and Social Sciences. It also has more than 5,000 students enrolled in its seven colleges.
6. Pan-Atlantic University
The Pan-Atlantic University in Lekki, Lagos, is a private, not-for-profit school that gives its students a lot of great ways to learn.
Lagos, Nigeria, is home to Pan-Atlantic University, a private, non-profit school.
.........................
It has the Schools of Management and Social Sciences, Media and Communication, and Ibeju-Lekki and Ajah Campuses.
7. Al-Hikmah University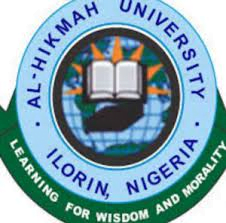 Al-Hikmah University is an Islamic school in Ilorin, in the Nigerian state of Kwara. It was started in 2005 by the AbdulRaeem Oladimeji Islamic Foundation (AROIF), based in Nigeria, and the World Assembly of Muslim Youth (WAMY), based in Jeddah. This school wants to be a place where people come to learn and be good people.
On January 7, 2005, the Federal Government of Nigeria gave License No. 010 to the University so that it could run as a conventional private university.
It started classes in the 2005–2006 school year with 70 students in three colleges: Humanities, Management Sciences, and Natural Sciences. Professor Ibrahim, a Nigerian professor of community medicine, currently leads it. It is in the city of Ilorin.
8. Caritas University
Caritas University is a private Catholic school in Enugu State, Nigeria. It is in Amorji-Nike. It is recognized by both the government and the church, and it tries to bring back to its community the age-old tradition of Catholic education and meet the strict needs of modern society for a good education based on healthy morality.
.........................
On December 16, 2004, the Nigerian federal government blessed Caritas University. Prof. Fabian Osuji, the federal Minister for Education, officially opened it on January 21, 2005. On January 31, 2005, the building was officially opened. On May 28, 2005, the first 250 students graduated from high school.
It was started by Rev. Fr. Prof. Emmanuel Paul Mattew Edeh, C.S.Sp., OFR., and is Nigeria's second Catholic university. Even though he started the school, the Congregation of Sisters of Jesus the Saviour, a group of religious nuns, is now the university's owner.
Conclusion
Even though these private universities don't require the Jamb, that doesn't mean they have bad academic standards.
So, it would help if you weren't afraid to apply to any of these schools.
The most important thing is that you get accepted, learn a lot and become an expert in your field.