We have at one point or the other heard about the romantic nature of France and I am sure some people want to spend more than two weeks in France. I know I do. It is legendary.
If you want to take your spouse or kids or both to anywhere in the world, spending two weeks in France, especially Paris, will be one of the best things you do. You can have the perfect family getaway in France and we are going to show you how.
Imagine all the fun and exploits you could have in France. It is even more perfect for the ladies because it has a way of expressing femininity, not to say that men aren't going to enjoy it or something; I'm sure you get what I mean. You can do anything you want in France. You can go to football matches, attend great parties, have a great adventure, find love or great romance, and go to certain historical places and lots more.
Advertisements
CONTINUE READING BELOW
If you had to spend two weeks in France, it should not be wasted. It must be turned into a perfect family getaway but it is all in your hands. It is going to be how you make it.
I can tell you categorically that France is an amazing place to be in. You can think of the amazing old and new structures, Alps that are snow-capped and unforgettable meals. It is a great place to be in.
It is a very civilized country so you don't have to border about certain mishaps that could come your way. We are not saying such things won't happen once in a while but it is a rarity other than a norm. Imagine stuff like a supermarket food ban. The ban is on throwing away unsold food. What the hell are you supposed to do with that? Well, you have got to donate that to food banks. Ever heard of that?
Advertisements
CONTINUE READING BELOW
The country is known to provide a reasonable wage for its artists, musicians, writers, and others. It helps them develop their work. France has a great and amazing public transport system. All these points and more culminate in making the country a very civil one. It is called a gentleman's country for a reason.
Let me shock you further. France receives over 82 million tourists every year. This makes it one of the most visited places on earth. It is a dignified country and it maintains its style. It is just a place you should consider for your perfect family getaway.
Dependent on when you want to go to France and what you want to achieve, you can visit France at any time of the year. In the winter, you can enjoy your ski in the Alps and visit the Cote d'Azur to sun yourself in the summer or even enjoy the flowers during the falls. There is really no bad time to visit just an issue of what you did like to enjoy.
Advertisements
CONTINUE READING BELOW
Well, one downside to having the perfect family getaway in France for two weeks is the costly nature of staying in the country. It is still regarded expensive for those staying in the country on budget. However, if you can afford the money, I can assure you that France will provide you with the perfect Family getaway and even lots more.
Well, if you can spare two weeks, we would love to share some ideas on how you can use the two weeks to have all the fun and to visit more than one place in France. There is no rule that says you cannot spend the two weeks in Paris, or Lyon or Marseille or Monaco. You can do that but it will be better to explore the whole of France and enjoy what it has to offer.
Advertisements
CONTINUE READING BELOW
How To Spend Two Weeks In France (The perfect family getaway)
We will be mixing it up a bit to give you a holistic feel of France. However, you are at liberty to make changes as you deem necessary. After all, what we think you will enjoy may not be what you will actually enjoy. Your budget could be more or less and that has far-reaching implications on what and where you would like to travel to. On the average level, this should work for you.
1. Spend 3 nights in Paris
So how do you start spending two weeks in France? Paris. Paris is the grand jewel of France. It has virtually everything you could ever want from a vacation. It is called the city of light but I call it the city of romance and love. It is a very wonderful place to start your perfect family getaway in France. You could also visit it last if you want to save the best for the last. .
Advertisements
CONTINUE READING BELOW
There are amazing sights in Paris. It will even be difficult to list all of them. The standout sights include the legendary Eiffel Tower; the Louvre (If you have read or watched the Davinci Code, you'd understand better) which is home to many of the greatest arts this world has ever seen and you will also see the Notre Dame Cathedral which is epic.
More so, you can do much more than that. If you like strolling, you can take some time along the Seine River and the legendary Champs-Elysees. You must have heard of that world's most famous boulevard so you can try it out. There is an option of visiting some café and you can take a trip to Arc de Triomphe monument.
What you will eat and accommodation will not be a problem because you can find and book cheap hotels and even book cheap flights with us here at AtlanticRide.
Advertisements
CONTINUE READING BELOW
2. Take a day trip to Versailles from Paris
You may not want to spend the whole time in Paris town. Therefore, a trip to some of the interiors will make sense.
We suggest you take a day trip to the Palace of Versailles. It was once a small village but it is today a place where many rich people from Paris live. The view will be the height of your perfect family getaway because you'd begin to imagine all the good life you and your family can have.
The Palace that we want you to visit was once a hunting lodge of Louis XIII. We know it fell into disrepair after the revolution. But it didn't remain in that state. It has since been restored to its former glory and grandeur. You will be entertained with the lush gardens and the famous hall of mirrors.
Advertisements
CONTINUE READING BELOW
There are many activities that can entertain you in Versailles. Some of them will be found here so you should better check it out. This is another great way to spend two weeks in France.
3. A Night at Mont St- Michel
Mont is known because of the Monastery on it. The monastery is actually one of the most popular landmarks in France. It is actually an island and it is located a quarter-mile from land and it is on the coast of Normandy.
Mont had served as a defensive site as far back as you can imagine. The sixth century is a safe assertion. When the tide is low, you can reach it on foot but when the tide is high, you stand the chance of being swept away.
However, you shouldn't worry about this as you can easily reach it today by raised causeway. More so, you can enjoy the sight of the Gothic Abbey dedicated to Archangel Michael. Where to stay wouldn't be an issue as there are options. Checkout our cheap hotel options
Advertisements
CONTINUE READING BELOW
4. Spend 2 nights at Amboise
This town is a small market town but it was not always like that. It was the home of the French royals. That does not suggest, in any way, that it will provide little or no fun for your perfect family getaway.
In the market's location, you will find a fountain that shows a teddy bear on top of a turtle. One historic fact is that it is the town that the great Leonardo da Vinci died. He died in the Manor house of Clos Luce.
The town is located in Central France and it is on The Loire River. You must have heard of King Francois 1, his home which is known as Chateau d'Amboise dominates the small town. He was the man that invited da Vinci to Amboise.
Advertisements
CONTINUE READING BELOW
When you get there, we are sure you will find places to stay and we recommend that you visit the Pagode de Chanteloup that was built in 1771 and it is about 144 feet high. Amboise is a great place to spend two days; maybe less or maybe more.
5. 2 days in Bayeux will make a lot of sense
Spending two weeks in France, your time in France won't be complete if you don't spend some time in Bayeux. Don't mind me, I'm finding it difficult to pick out some cities because France is an amazing country. It has lots of amazing towns and cities. Bayeux is known majorly because of the D-day beaches of World War II and the Bayeux Tapestry.
The Tapestry is symbolic. It was probably made in England and it commemorates and symbolizes the Norman conquest of the Brits in 1066. You find it hanging in the Bayeux Cathedral.
Advertisements
CONTINUE READING BELOW
Bayeux also provides you with a starting point if you are looking to explore the beaches that the Allied Forces landed when they wanted to push back the Nazi's on land. You will find a lot of fun and historical facts in Bayeux.
6. Take A Trip To Loire Châteaux
When you are done with the exposure that you will get from visiting Bayeux and Amboise, it is time for you to check out the Loire Châteaux. In fact, the tour will start in Amboise which is one of the many Loire Valley towns.
Remember, you are supposed to be having a perfect family getaway and a place that provides you with awesome sights of castles and chateaux along the river is always a place to consider. It housed so many royals who refused to move when King Francois 1 moved the capital of France from Amboise to Paris. Their homes are just amazing to watch.
Advertisements
CONTINUE READING BELOW
Unfortunately, some of them were destroyed during the French revolution and the World Wars. That notwithstanding, there are castles that will provide great sites. You will see Châteaux de Blois, de Chaumont, de Chambord, de Samur and de Cheverny. The activities and tours you will engage in are almost endless.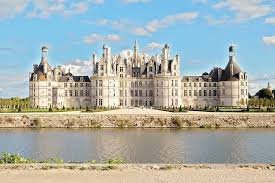 7. Spend a night in Bordeaux
If you are a wine lover like me and your family is thrilled by the possibility of enjoying great red wine, then part of your perfect family getaway must be a trip to Bordeaux. A day there should be alright. It is not advisable to drown yourself in wine so one day will do unless you think otherwise. It is your money after all.
When you get to Bordeaux, you will find it very relaxing and fulfilling. You will find the hills around the city surrounded by vineyards. If you trace it very well, you will find out that the French have been making red wine in Bordeaux since the start of the 8th century. The world premier wine fair known as Vinexpo is held in the city.
Advertisements
CONTINUE READING BELOW
You are reminded that you should not just end your stay with just taking some wine but you should do much more. Visit the wineries and tour the city itself. I assure you that you will find lots of historical buildings. As a matter of fact, the city has more historical buildings than you will find in any of the other French cities.
Some of them include Europe's largest Square; the Esplanade de Quinconces, The Churches of the Holy Cross and St. Pierre and Bourse and the statue of Louis XV.
8. Spend a night in Carcassonne
Spending two weeks in France wouldn't be complete without Spend a night in Carcassonne. Have you heard or played that board game in which tiles are placed to form a French Landscape? That game is called Carcassonne and it was named after this great city. The city is a medieval city located in the southwestern part of France. It is famous for its city walls. The city has remained a fortress since the time of Roman domination.
Advertisements
CONTINUE READING BELOW
You might want to take a stroll inside the Carcassonne city walls to get a better feel of the amazing fortification of this town. The castles and cathedrals inside the city will make up your perfect family getaway.
It is no longer that old city since it has been remodeled to a modern city but it still retains some of its medieval outlooks. The wines and boat cruises will also make your day.
9. Avignon should take two nights
There is a place called the Palais des Papas that is located in Avignon. There is no substitute for a trip to Rome but you can take up the next best thing and it is this Palais des Papas in Avignon. It shows you how some popes lived. Well, this option should be taken up if you have interest in the Church and how it works.
Advertisements
CONTINUE READING BELOW
You see, about 7 popes ruled from the southeastern part of France in the middle ages. In Avignon, you will find many churches and chapels along the street of the old town. It is a fortified town located on the Rhone River. You will find old buildings erected right up to the water which makes for an interesting and scenic landscape.
The city of Avignon is famous for its wines too. It might not be Bordeaux but it still does its best. More interestingly, it performs Arts festival which will help ensure you have a perfect family getaway. It is, therefore, a little surprise that more than 100,000 people visit this city every July.
10. Take a day trip to Provence and Pont du Gard
If you read the books of Peter Mayle, you may have a little understanding of the beauty of Provence. The dude detailed the wonders of this place and you have got to make it part of your perfect family getaway.
Advertisements
CONTINUE READING BELOW
The village has about 90 villages that move inland from the French Riviera. The lavender field which the city is famous for may elude you but you shouldn't worry because other things will make up for it.
The Pont du Gard is one of such places. It was built by the ancient Romans and it is an aqueduct. It spans the Gordon River. It is actually the highest of all the aqueducts built by the ancient Romans.
Conclusion
There is no perfect way to plan a perfect family getaway for everybody, but spending two weeks in France is not a bad idea. What is perfect for A may not be perfect for B. We are looking at 2 weeks break for goodness sake so it will definitely not be perfect for everybody (what we have written).
Advertisements
CONTINUE READING BELOW
If you noticed, we didn't even add cities like Nice, Monaco, Lyon, Marseille and other cities in France which can be more perfect for you than the ones we actually talked about. That is the truth. The places we expect you to spend 2 days could be where you would want to spend more or less than that.
Therefore, what we expect you to do is to look at what we have done and check out the places that will be more perfect for you and see how you will share the days and enjoy the place. You need to look at all your options when planning a perfect family getaway. Who said you cannot spend all of that in Paris and be done with it. The choice is actually yours.