There are lots of ways to make money while traveling, especially when you are traveling on a tight budget such as through freelancing or joining a freelance website. Making money while on the road will always give you the opportunity to experience lots of things along the way.
The world has become one big global village as a result of the internet, thereby making it a lot easier for you to earn money even while traveling. Learning how to make money while traveling will help you enjoy your trip in more ways than you can imagine.
You must not compromise your comfort simply because of a tight travel budget. The focus of this article is to provide you with different means and ways on how to make money while traveling. The feeling of not having the financial capacity to enjoy your vacation or trip can really be disheartening.
Advertisements
CONTINUE READING BELOW
In this article, we will be covering:
How to support yourself while traveling
Odd jobs you can engage in while traveling
How to make money in the travel industry
Ways on how to make money while road tripping
Full disclaimer, do not have in mind that we are showing you how to make millions here, it is simply a ways to help you get along financially on a trip. You might however decide to turn these simple ideas into a full-blown business if you are smart enough, but that's an article for another day.
Let's begin…
How to Make Money While Traveling?
1. You can write for websites that blog on travel
You can consider offering writing services to travel websites, especially since you have firsthand experience of these places you've visited. It doesn't really have to be long articles. Short concise articles of first-hand knowledge can go a long way. Examples of websites that will pay you for such articles include Wow Women on Writing, Link-Able, Cracked.com among others.
Advertisements
CONTINUE READING BELOW
Alongside earning money from your travels, you will also improve your writing skills which are invaluable skills. We at AtlanticRide are willing to pay you depending on the number of words and the quality of your article. Another good thing about this particular hustle is that lots of people will get to read about your travel experience.
2. Become a graphic designer
It will certainly interest you to know that there are lots of businesses and brands worldwide that are always in need of web and graphic designs and logos. If you have the skill, making money while traveling becomes easier.
You can choose to become a graphic designer for a business establishment or brand and make money while on the road. The wonderful thing about this particular job is that you can do it from anywhere in the world. In fact, this can become a full-time job. Here are a few examples of where you can learn graphic design skills: Udemy and alison.com. Some courses are paid, while others are free.
Advertisements
CONTINUE READING BELOW
3. You can become a web developer
How to make money while traveling is literally endless. As a web developer, you can earn money online while you enjoy your trip. There are lots of large, medium, and small companies around the world that are always in need of a web developer.
The good thing is that many of these companies prefer freelancers (A freelancer is basically a person who offers his or her services for a fee and usually does not expect a permanent single client, although the working relationship can sometimes be ongoing) because it's difficult maintaining a fulltime staff.
If you have the skill, we personally recommend you create an account with Upwork.com, fiverr.com, or freelancer.com and work on the go.
(Disclaimer, we do not have any affiliations with any of these recommended websites, we've personally tested some, the others were recommended by trusted friends)

Advertisements

CONTINUE READING BELOW
You might also like: How To Become A Private Jet Flight Attendant: A 2019 Guide
4. Consider teaching a particular language that you understand very well
This is another goldmine. Teaching is another wonderful avenue for you to make cash while traveling. If you are fluent in speaking and writing a particular language, it can become your golden goose.
Languages like English, French, Latin, Mandarin, etc are all great opportunities for you to make money while traveling. If you are a native speaker of any of the languages with a bachelor's degree, then working during your travel becomes much easier as a language teacher.
On a very small scale, you can become a private teacher to an individual who pays you for your services. If you will be spending time at your destination, say 3 months and beyond; then go for the large scale. For example, you can apply to teach in schools or other organizations that are very much in need of your services.
Advertisements
CONTINUE READING BELOW
There are certain countries where you will be required to present certain requirements before you are qualified to teach on a large scale. For example, countries like Saudi Arabia and the United Arab Emirates require you have prior teaching experience. Asian countries like China, South Korea, and Japan do not demand such.
I'm sure you've started to see how to make money while traveling is not so much of a challenge as many people are actually doing these jobs. I know it can be exhausting to find schools or organizations to apply to, so you should consider using a recruiter. But using some of the links we showed you above will go a long way.
5. Buy and sell goods online
Currently, there is virtually nothing that you cannot buy and sell online. While you enjoy your trip or traveling spree, you should consider selling goods online. You don't even have to go from one house to another in order to get customers. Everything can be done in the comfort of your room with so much ease.
Advertisements
CONTINUE READING BELOW
You can pick up one or two things that are cheap in the local market and sell them online. Hand-made products are recommended. You can consider selling on eBay.com or Craigslist.com if you are in the United States most especially. You might as well consider starting your own business website.
Although it will be challenging in the beginning, it certainly will allow you the time to engage in other activities. There are simply lots of ways to make money while traveling. The trick is that you just need to find your own niche and make the most of it.
6. You can sell your photos and videos
This might be the easiest tip on how to make money while traveling. As you take photographs and videos of that beautiful location, has it actually crossed your mind that you can make money from them?
Advertisements
CONTINUE READING BELOW
While considering this particular business opportunity, it is better to have your camera. Your Smartphone can take wonderful pictures, but it won't be as good as a camera. When buying your own camera, you should see it as an investment and not just another possession.
There are lots of stock image websites online that are willing and eager to pay for your best shots. If you are interested in making money from your photos and videos, Shutterstock, Foap, or Stock is a wonderful place to start.
Note that the top reference for great photographers is always at 500pixel. This means that you need to know what you are doing in order to earn money from selling your photos and videos online.
It is also noteworthy to let you know that there is much competition in selling stock photos but it's worth giving a try. There is a need for you to spend serious time improving your photography skills if you want to earn big.
Advertisements
CONTINUE READING BELOW
7. Consider working as an influencer
An influencer is simply someone that influences the thought, mindsets, and actions of people. It became so popular with the advent of social media. You can become one while traveling, and money will definitely come. There is work to be done as it is not as easy as it sounds, but if you already have a large follower base on social media, then one-half of the job is done.
Here are some examples of social media influencers you might want to follow so that you can learn the ropes.
@nobackhome
@chrisburkard
@melissa
@funforlouis
@doyoutravel
@izkiz
You can also DM them to introduce yourself. You never know, they just might reply to your messages.
You will need transportation, clothes, equipment, etc during your travel. What do you think about contacting some brands that provide such things and offer to become their ambassador? Such brands will be willing to reach an agreement with you so long as you will command a great audience on social media.
Advertisements
CONTINUE READING BELOW
It will be much easier for you if you contact the smaller brands that need such exposure. They will be easier to convince than the already established brand in the business.
8. You should run a travel blog
While on the road, you can set up and earn a decent income from a travel blog. It requires a bigger investment in terms of time and money, so you need to be prepared. This is much different from just writing articles for other websites.
With your consistency and ability to grow your audience, you are sure to earn an income from your website. You should know that most of the successful blogs you see around earn up to the tune of $1000 USD per month. This is mostly through sponsored content, ad revenue, and online sales as well.
Advertisements
CONTINUE READING BELOW
How to make money while traveling keeps getting more interesting, don't you think so?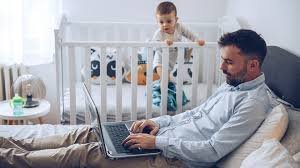 9. Are you a professional photographer?
If your answer to the above question is yes, then making money while traveling won't be such a difficult task for you. At your destination, there are lots of individuals and even companies in need of talented photographers like you. As a professional photographer, you don't need to think of how to make money while traveling because you already have one.
You can offer your services to other travelers, companies, or even event planners at your destination.
You might also be interested in: How to Get a Second Passport: Bulgarian Citizenship By Investment
10. Deliver packages and get paid
Advertisements
CONTINUE READING BELOW
This is also another wonderful tip on how to make money while traveling, less conventional, but has worked well in the past. This particular option is mostly for road travelers. With little idea of your route and space in your car, you are on course to earning money by delivering packages for people. It will surprise you when you learn the number of persons that don't trust their postal services.
Since you will be traveling on the road, what's wrong with making a few cash transporting packages to your destination? Considering the size of the package and the distance, you can make quite a huge amount of money.
If you are traveling to another country, using WorldCraze, you can get in touch with someone looking for a particular product in your country. You can buy the product and bring it to the buyer whom you are traveling to his/her country. Once the delivery is complete, WorldCraze pays your money straight away. The good thing here is that you will be fully paid if anything goes wrong with the transaction so long the problem didn't originate from your end.
Advertisements
CONTINUE READING BELOW
11. You can claim compensation for your disrupted flight
Ah-ha, another way to make money while traveling is to claim your disrupted or delayed flight compensation. We have a detailed article on this here. Although this is dependent on the country from which you are traveling to and from.
This is also specific for air travelers. It is certain that the more you travel the higher your chances of experiencing a delayed or disrupted flight. This disruption can earn you a whopping 600 Euros, provided you arrived at your destination at least 3 hours late.
No one wants any flight delay or disruption, but if it happens to you, then consider it a quick way to make money while traveling.
Advertisements
CONTINUE READING BELOW
There are three major different ways to claim your disrupted flight compensation, they include:
You can do it yourself
Seek the services of a lawyer, or
12. Work in bars or restaurants
This is perhaps the most popular seasonal work around the world. You don't need to feel weird about it. Just serve people their meal and drinks and then get paid. It is that simple. There is a higher possibility that you will be working during a specified time of the day. This affords you the opportunity to still have a feel of your environment while you make some money by the side.
The more tourists or visitors there are, the easier it is for you to find a job at those bars and restaurants in your destination. If you have a working holiday visa, very good; but if you don't you can always look for an owner willing to pay you by the side.
Advertisements
CONTINUE READING BELOW
13. Consider working as a salesperson
This is another wonderful opportunity for you to earn some money while traveling. If you are confident in your communication skills and can along easily with people; you should give this a try. All you need is to walk in to shop you want and offer them your services. You can tell them that you can increase their customer base and improve their sales if you are given the job.
I will advise you to consider shops that rely more on tourists, this is because it will be much easier for them to hire you. You can always ask around for more options though, you never can tell your lucky day. Thinking of how to make money while traveling will open your mind to many possibilities, you simply have to select the ones that suit you the best.
Advertisements
CONTINUE READING BELOW
While negotiating for the job, try to have a fixed wage plus a commission on any customer you introduce to them. You should make them see how convincing you are. Great salespersons are always very confident, so let them see your boldness to get things done.
14. Have you thought about construction work?
If you are really thinking of how to make money while traveling, construction work is quick cash. You simply have to meet the construction workers and offer to just work for a day. Your chances will be improved if you have some experience in this type of work. Such construction workers are always in need of assistance and will be willing to offer you a job on a short-term basis.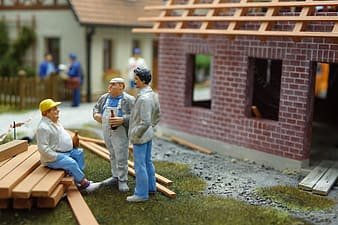 The thing that you must note before taking up this type of work is that it is physically tiring. Just make sure that your insurance cover is up to date in case of any form of accident.
Advertisements
CONTINUE READING BELOW
15. Become a freelancer
Freelancing is simply a way of getting paid for the services that you rendered to someone online. There are many platforms such as Fiverr, Upwork, Toptal, Amazon, Behance, Craigslist, etc allow you to offer such services.
Here, you will describe your skills and provide an online portfolio in order to receive job offers from anywhere around the world. Just any skill you have can be turned into money while on your travel.
How to make money while traveling: Things You Need To Consider Before Taking Up Any Job
Below are some of the important things to really consider before you start earning money while traveling:
Defining the purpose will help you select the best job that suits you the most. Do you need to work because you are running short of cash? Are simply taking up a job just to add to your pocket? It is when you have answered these questions that you can now start considering how to make money while traveling.
Advertisements
CONTINUE READING BELOW
While you are considering how to make money while traveling, you really need to be very careful not to fall into the wrong hands. Most especially when you are making use of websites, I advise you only make use of the ones that don't require you to pay any fee at all. As a foreigner in a strange environment, you need to mind the type of places that you go looking for jobs.
What is your idea for earning?
Browsing how to make money while traveling is great, but have you thought about your personal ideas for making money? Also, do you prefer something more physical or would you go for something that involves mental work? When you have answered these questions, it will afford you the better opportunity to know the type of job to apply for.
Advertisements
CONTINUE READING BELOW
This article has shown you that there are lots of ways on how to make money while traveling. You simply have to select the one that best suits you.