There is so much fun on the social media, so much joy, so many intrigues and so many things to learn from. It is an absolutely wonderful world on its own. Well, that is until it starts eating into you and that is when taking a break from social media will be a great idea. Don't worry, I'll explain more.
If you have been around so many people who cannot control their social media use, you will understand the rationale behind taking a break from social media.
You can't imagine being a prisoner of your own devices but it is quite unfortunate that we have become exactly that.
Our social media activities can demand lots of time and trust me, you will enjoy every bit of it but at the end of the whole thing, you will ask yourself what you have achieved from your activities online.
As a Result, many business and career coaches now advise that taking a break from social media can boost productivity and great health. I really don't know how you are going to do it but I do know how it will benefit you.
Taking a break from social media may not be a drastic process or it could be for you depending on what works best for.
Before we get to why taking a break from social media is necessary, I want us to concretize what taking a break really means.
Here is an illustration; imagine that you are a writer working on a piece. Also, imagine that it will take 2 weeks to write whatever it is that you need for whatever reasons if you work on the piece for at least 8 hours a day.
Most people spend 10 to 18 hours a day on the social media. Imagine that you are in this category, what do you think? Is this not the reason for your lack of productivity because your sleep, mental and physical health are all implicated.
This particular piece could take extra 2 weeks to fix up and that is the time you would have invested in some other important projects or ventures.
You wouldn't want to be always unproductive or underproductive now, would you? Then I have got a million dollar advice for you; do you think that taking a break from social media is a necessity which you must become part of? Tell me what you think in the comment section below.
Moving on, below are things that will motivate you to take a step in that direction and you wouldn't regret it a bit.
Related Article: Two Weeks In France- The Perfect Family Getaway
Why Taking A Break From Social Media May Be All You Need
1. Social media detox helps you stay focused
Except your goal is to make a living out of social media, in which case you structure your use of the platform, you will find taking a break from social media a worthy sacrifice that will enable you stay focused and stay on your goals.
Remember, this has nothing do with telling you that social media are all messed up. If you think so, you are in for a great surprise because a lot of great stuffs happen on social media.
You need to look at your life and see things that are good for you and do them. Essentially, it is not everybody that is in need of a social media detox. If you spend a moderated number of hours a day, then you have no issues with the platforms. The people that find it difficult to stay away from these platforms and spend 8-15 hours daily there are the people at risk.
If you are in the above category, your goals will suffer and you will achieve very little with your time. I have been there before and I can tell you that that shit is not funny.
2. Taking a break will probably free up some time for you.
Imagine how much time we spend on social media. The first thing we do in the morning when we wake up is to look at our phone. We literally check our phone first before we check if we woke p with our body parts completely intact.
And then we keep our eyes glued to our phones almost through out the day. From Facebook to Instagram to Twitter. Its actually difficult keeping up to.
According to Victoria Merinda, A technology expert, "taking complete breaks from work can help you become a productive worker and avoid burnout."
You might be wondering why we are talking about work and social media in the same space. Actually, don't you just need to work? Well, here is the thing; if you want to have a healthy boundary between work and your private life, you may want to steer clear of the internet.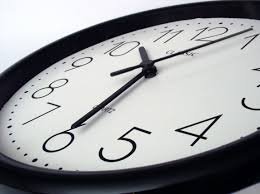 The time you will spend without jumping from one platform to another will most times remind you of work and you know the danger of thinking about work while you are trying to find a great balance between work and private life. You are always going to jump into colleagues or boss or superiors and you may not like the outcome.
3. Being present in your own head can enhance productivity
Have you noticed that people don't use their heads again? Hey, who's the current president of the UN? One sec, let me check google.
Whats 3 multiplied by 34? And you'd notice him subconsciously pull out his phone to check the calculator. The worst example is that you'd find someone putting on a very expensive wrist watch and when you ask the time, they still have to check their iPhone. Like, what is wrong with us?
Let us even be serious now. Technology, in this case, social media has made so many people lazy and by extension, less creative. When you are not scrolling and laughing and chatting about useless things, your creativity is sparked.
We need you to get your vibes back and become the best version of yourself.
4. You won't become a victim of undue social pressure
So many things happen on social media and so many lies and fake lives are being lived there. We see people (classmates, school mates, and friends) who are actually struggling, come up with fantastic pictures portraying affluence and influence. You see them sharing pictures of their offices, cars, houses and women and you begin to feel leftout, or unsucccessful.
News flash, you might actually be faring better than some of them and it is just the simple truth.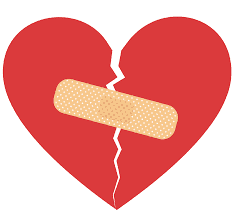 But, then, you begin to compare yourself to them and ask yourself where you went to wrong. Social media can just make you feel less of a man if you don't understand where you are and where you are going to.
I need to warn you that you could become seriously depressed if you keep comparing yourself. Therefore, all you need to do is find a way to pull out and you can reorganize yourself and then try to understand that life is not a race.
If all your friends, like most of my friends, are buying cars and getting married, you will become worried if you don't have a blueprint.
5. Your affairs can stay private for a while
The FBI aren't the only ones who use your social media accounts to monitor you and your activities. Criminals also monitor their targets using their social media handles to get updates. When you post about your plans to travel for the weekend, you automatucally tell the whole world that your house will be free to be robbed on that weekend.
Do you want to protect your privacy? Is it important to keep certain things just to yourself?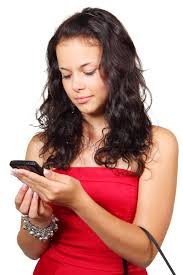 While it is possible to keep certain privacy settings on your phone and PC, it is better to detox if there are things that you don't want to be compromised.
6. It reduces negative competition
While competition is great, it can become toxic. Taking a break from social media ensures that you don't get to that level. If you are not careful, you want to judge your popularity by the number of likes and comments you receive from your posts. When they are not going well, you may become a little disturbed and in extreme cases, you could become depressed.
But seriously, that shit is all messed up. Girls are the major victims. They crave attention and when they don't get it, they start feeling that something is wrong with them. So, take your time away from social media and rekindle your self-worth and self love and you will be okay. You will get more on this here.
Taking a break from social media can improve your general mood
We have discussed two points (activities on social media) that can lead to depression if you don't consider taking a break from social media. Remember that it doesn't happen to everybody because there are those who are more prepared for the activities on social media.
According to a study, the more time you spend using your social media platforms, except you make your livelihood from there, improves your chances of getting depressed.
More so, the same study also found out that those who spend more time on social media are more stressed and less happy than those who spend less time.
So, the issue is very simple, if your happiness is important to you, you don't want to get depressed or stressed out, then, you should consider taking a break from social media. Ariana Grande must have found happiness again after doing so. You can ask her.
You might also like: How To Eat Alone Without Feeling Awkward
1. It can you conquer the fear of missing out
You know you can miss out and still be okay. That is what many people fail to understand now. They have become so addicted that they have developed an intrinsic fear of missing out of certain events on social media.
There is always one programme that will catch your attention that needs to be followed, one friend that will be fun, one thread that will come, one call that has to be made, lots of posts that you must read and the ones you must make, in fact, there is always something going on.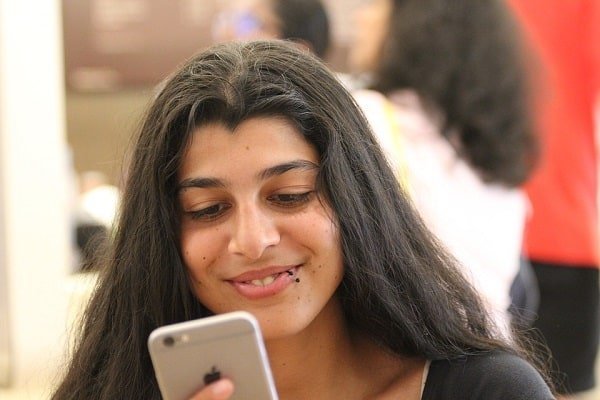 Therefore, taking a break from social media can help you figure out the fact that you can live your life free from the control of the social media. According to ComputerWorld, social media has the same effects of crack cocaine; they are both addictive. When you detox, you can be in charge of proceedings of your life and you can now schedule your visit to the social media.
2. It can lead to exclusion
With social media, you have the potentials to make enormous new friends online. While this is great, you should know that there are consequences. If you are sacrificing your offline and physical socialization because of the friends you are making on social media, then you are in for trouble.
Unfortunately, constant use of the social media can lead to exclusion and bring all those things that you wouldn't want to happen to bear. The socializing that happens away from the screen is a very great one and necessary for your well being and network building. They are more fulfilling and can bear more fruits in your life. That feeling of exclusion from them and from you can only bring negativities according to this research.
More so, if you spend so much time on the internet or on the screen, it can lead to the feeling of loneliness and you can get isolated in the real world. The report even suggests that they have a weakened immune system. I'm certain that you will prefer taking a break from social media than to come down with a weakened immune system. Yea, that is about right.
3. A detox will help you live in the moment
I don't know if you have noticed, so many people are so caught up living their lives through the lens of the social media that they have actually forgotten how to live. You only need to go through their walls to understand how preoccupied they are with the platforms and they spend their time there.
While you can argue that this helps in documenting yourself, you must also understand the implications. You are at the risk of letting it become a burden and this could take you out of the moment. There was a story on gizmodo about wife and husband updating social media from the altar. Now, you get the gist. They may have forgotten the moment and as far as they are concerned, their moment is on the social media.
4. You will free up your time
I want us to have a little exercise. It is going to be relative and that is because our usage of the social media is usually relative. How much time do you spend on the social media? How productive is your activity on the social media? If you stop using social media and invest your time in something else, would you be more productive?
These are the questions I need you to answer and make a choice or decision about taking a break from social media. I cannot tell an influencer, network marketer, blogger etc, to take time out of their source of livelihood. But you, what are you really gaining that you will allow it to block your creativity and productivity. You have got to be wise.
I don't want to get into how social media wastes your time but you need to know that endless scrolling of your past updates or peoples' past updates and other activities on the platform will enable you effectively lose out of many things. You will gain certain things but in the end, it is about the one that is smarter.
I suggest that you visit some educational websites that can enable you to get the best out your efforts to detox.
Also read: How to Pack a Suitcase In 30 Minutes
5. Detoxing can solve your technology addiction
You may never really know the hold something has on you until you stop using them. A problem that is not known will never be solved except by divine intervention. So many people are victims of technology addiction but they can do little or nothing about it because they are not even aware of the existence of this problem.
Therefore, when we detox, we realize how addicted we are to our phones and PCs and then, we can think of how to solve them. Taking a break from social media and taking a break from using your phones can help understand the importance of having them and how you should control them and not the other way round.
6. It can help your relationship
I cannot begin to tell you how many relationships have fallen apart because of social media. If you look at the number of hours your girlfriend or boyfriend who is addicted to the social media takes every day, then you will know that it is almost impossible to have time together to grow your love.
Heidi Mcbain even says it better. According to him, "Taking time away from social media can help you feel present and grounded in your everyday life and reconnect with those around you. The thing is, if you and your partner or friends have been replacing meaningful conversations with social media time, you may be missing out on the intimacy that you could have."
You may need to make a decision on which of them is more important to you. Your phone and social media can be important, but come on; it cannot be compared to your relationship.
7. You will get to know yourself better
Our time on social media affects our ability to understand ourselves better. It becomes all about what people tell you and how you are perceived. It is important that you know who you are and what you are all about. These things will happen if you detox.
Whilst taking a break from social media, you get a chance to analyze yourself by introspecting and through other means so as to know what is working and what is not.
Conclusion
For the benefit of doubt, we are not by any means saying that people should do away with social media. That will be a crazy thing to do. What we are simply saying is that you should be in charge of how you use the platform and know when it is becoming a problem in your life so that you can solve it. All we have listed above affects virtually everybody and the implication is that once in a while, taking a break from the social media will just be the right thing to do.