Ladies have also contributed immensely to the growth of the Nigerian movie industry. Many of the Nigerian actresses have really made a name and a livelihood in the industry. This article addresses and answers the question, "Who is the richest actress in Nigeria?" Many factors and deep research have been carried out and we have the answer to who the richest actress is in Nigeria is.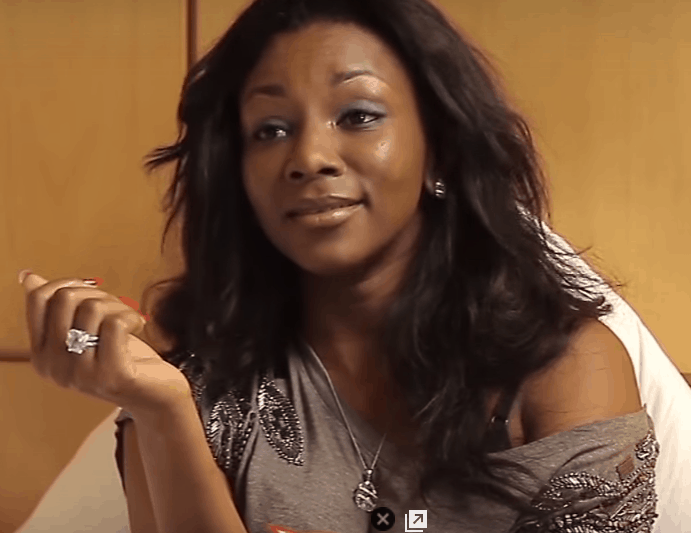 The richest actress in Nigeria is "Genevieve Nnaji" and below are all you need to know about her.
Early life and Educational background of the richest actress in Nigeria
Genevieve Nnaji is a well-known Nigerian actress who was born on the 3rd of May 1979. She was born in Mbaise, Imo State, Nigeria, and grew up in Lagos State. She is the fourth of eight children, from her parents. She was raised in a middle-class family; her father worked as an engineer and her mother as a nursery school teacher.
Genevieve Nnaji attended Methodist Girls College, Yaba, Lagos State for her Secondary school education after which she attended the University of Lagos, where she graduated with a bachelor's degree in creative arts.
.........................
Related Article: Everything You Need Know About Kidd Waya (Bb Naija)
Career
Genevieve Nnaji started her acting career as a child, and at the age of 8. She started acting in the then-popular television soap opera "Ripples" at the age of 8.
In 1998, when she was at the age of 19 when she launched into the growing Nigerian film industry with the movie titled; "Most Wanted". Her subsequent movies; Last Party, Mark of the Beast, and Ijele. In 2010, she starred in the award-winning film "Ije" interpreted as "The Journey". She has starred in over 200 movies in the Nigerian movie industry.
On the 11th of December, 2004, Genevieve Nnaji signed a recording contract with EKB Records, which is a Ghanaian record label, and released her debut album "One Logologo Line". It is a mix of R&B, Hip-Hop, and Urban music.
In 2009, Nnaji was one of the best-paid female actors in Nollywood. Due to her tremendous contributions to the Nigerian movie industry, she became the first actor to be awarded Best Actress at the 2001 City Peoples Awards, the award ceremony that previously had only recognized politicians and business conglomerates. She was also the first actor to be awarded as Best Actress by the Censors Board of Nigeria in 2003. In 2009, she was referred to as the Julia Roberts of Africa by Oprah Winfrey.
.........................
In November 2015, Nnaji produced her first movie called "Road to Yesterday" which went viral and won her awards.
You might also like: Breaking News, Nigeria sanctions U.S in retaliation for its Visa Ban
On 7 September 2018, her directorial debut Lionheart was acquired by online streaming service Netflix, making it the first Netflix original film from Nigeria. The movie had its world premiere at the 2018 Toronto International Film Festival, alongside Farming, the Adewale Akinnuoye-Agbaje's autobiographical directorial debut where she starred in alongside Kate, Damson Idris, and Gugu Mbatha-Raw.
Genevieve Nnaji has been featured in many commercials, which include an advert for Pronto (beverage) and Omo detergent. In 2004, she became the "Face of Lux" in Nigeria in a highly lucrative sponsorship deal. In 2008, She launched her clothing line "St. Genevieve", which proceedings are donated to charity.
In May 2010, she was appointed to be the official "Face of MUD" in Nigeria
Suggested for you: 14 Ways Nigerians Can Start Making Money On Facebook Today
.........................
Richest actress in Nigeria Awards
She received many awards and nominations for her work, including the Best Actress of the Year Award at the 2001 City People Awards.
In 2004, Genevieve Nnaji got the highest votes after contending with other celebrities for the search for the face of Lux in 2004.
In 2005, the richest acctress in Nigeria Genevieve Nnaji, won the Africa Movie Academy Award (AMAA) for Best Actress in a Leading Role, and she made a record as she became the first actress to win the award.
In 2011, she was honored as a Member of the Order of the Federal Republic by the Nigerian government for her contributions to Nollywood.
In 2019, her movie, Lionheart (2018 movie), was selected by the Nigerian Oscars Selection Committee (NOSC), as Nigeria's submission to the Best International Feature Film Category of the 2020 Oscars. It was the first film ever submitted to the Oscars by Nigeria.
However, the oscar submission was later canceled as it was said not to meet the language criteria. The film's dialogue track is predominantly in the English language. However, the Oscar rules since 2006 dictate that eligible movies must have a "Predominantly non-English Dialogue Track." This move was an attempt to open up more opportunities for films from diverse cultures. The Oscar submission cancellation later caused controversy as people voiced out their opinions.
.........................
Also read: How to Make Money on Instagram
For starters, the official Language spoken in Nigeria is English and any attempt to produce a movie in either Igbo, Yoruba or Hausa would have meant that a one third of the Nigerian population wouldn't understand the move in the first place. Anyways, this is a story for another day.
As a producer and director, her directorial debut movie, Lionheart, is the first Netflix Original from Nigeria, and first Nigerian submission for the Oscars.
Other things you should know about the richest actress in Nigeria (Genevieve Nnaji's Net worth)
Genevieve Nnaji is one of the most successful Nollywood actresses in Nigeria, she is also a businesswoman as she said to own a real estate and some other Non-Governmental Organizations. She has also signed various endorsement deals with top Nigerian companies like Amstel Malta, Etisalat, and range rover, etc as their ambassador. Genevieve's net worth is estimated at about N850 million before her successful movie debut in 2018 which made her net worth increased to approximately N1 Billion.
.........................
Pictures of Genevieve Nnaji's cars and house
Genevieve Nnaji owns numerous cars and house in and outside Nigeria. She owns several missions in Nigeria including Ikoyi, Lekki, and Ghana.
Her collection of cars include a Range Rover Evouge valued at N30million naira and A Mercedes Benz G wagon valued at N50m and a host of others.
Hope you've enjoyed our write up, feel free to leave us a comment below.