Early childhood, defined as the period from birth to the age of eight. It is a time of remarkable growth with brain growth at its top. During this stage, children are inspired by the environment and the people around them.
Early Childhood Care and Education (ECCE) is more than just primary school preparation. It aims at the holistic development of the child's social, emotional, and physical needs. To build a solid and broad foundation for lifelong learning and well-being. Early childhood care and education has the potential to nurture capable and responsible future citizens.
In this way, early childhood care and education are one of the best investments any country can make in promoting human resource development. Reducing costs for subsequent treatment programs, gender equality, and social cohesion. For underprivileged children, early childhood care and education play an important compensation role. Disadvantages of the family and combating educational disparities.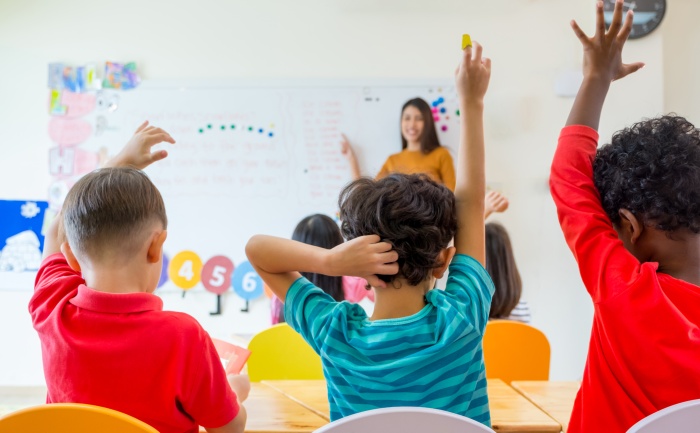 UNESCO's approach is limiting the 2030 education agenda and in particular in Sustainability Goal 4.2. SDG 4 aims to "By 2030, ensure that all girls and boys have access to quality early childhood development. Pre-primary care and education so that they are ready for primary education".
The early childhood stage of human development usually ranges from birth to 8 years. Because these are very important developmental years. The education provided to children is designed to contribute to development. During this stage of childhood development. Most children learn through fun activities or play. According to current research, the first eight years of life are the period of human growth. Where the main brain development occurs. As a result, nutrition and education during these years affect the child's brain development. Malnutrition and education, especially a lack of education based on play and activity. Therefore, it can affect the child's brain development. Thus, the early education a child receives can have lasting effects throughout his life.
Benefits of early childhood education
Early childhood education can lead to major gains in children's learning and development. High-quality early childhood education helps many at-risk children avoid poor outcomes. Like dropping out of school. Although the benefits appear to cross all economic and social lines. The most significant gains are always noted among children from families. The lowest levels of income and the least amount of formal education. But whether these benefits are long-lasting is debatable. Some studies have focused on IQ scores for underprivileged children in Origin programs. But these gains appeared to be short-lived. However, studies also indicate that ECE brings continuous gains in achievement test scores. Along with fewer cases of staying late and enrolling in education. Other long-term benefits include lower rates of crime and delinquency. Increase high school graduation. One extensive study found that people who participated in ECE. Well-being as adults compared to those without any early childhood education.
Early childhood education is not effective in promoting learning and development for young children. The long-term benefits usually only appear in high-quality early childhood education programs. A big problem in early childhood education. Most of the available programs cannot be explained in high quality. Most unaffordably effective for most American families. The effectiveness of the early childhood program depends on several factors. High-quality staff, appropriate environment, appropriate collection practices, consistent scheduling, and parent involvement. According to the US Department of Education. Here are some additional features of a high-quality early education program:
Children enjoy a safe, caring, and stimulating environment, with the supervision and guidance of competent and caring adults.
Teachers plan a balanced schedule in which children will not feel rushed or overwhelmed.
The school provides nutritious meals and snacks.
The program includes a strong foundation in language development, early literacy, and early mathematics.
The program contains a clear statement of goals and a comprehensive philosophy that addresses all areas of child development.
The program engages children in purposeful learning and plays activities. Instructions by teachers working from lesson and activity plans.
There is an equilibrium between individual, small group, and big group activities.
Teachers usually check children's progress.
The staff is always in touch with parents and caregivers. So that caregivers are active partners in their children's knowledge.
The nurseries operate one full day throughout the year. Thus providing two years of nursery school for the children. So they achieve better results than those that provide less intensive services.
Development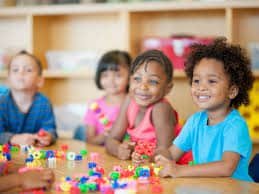 Investing in the early years is one of the smartest things any country can do to break out of extreme poverty. Promoting shared prosperity and creating the human capital needed to diversify and grow markets. Here is a profound impact of early childhood experiences
Brain development
Affect learning,
Healthy behavior
Revenues
The challenge is uphill:
In low- and middle-income countries around the world, there are 250 million children under the age of five. So the risk of their development potential not being reached due to poverty and stunting.
In Africa alone, a third of children are stunted.
Worldwide, only half of the children between the ages of three and six receive pre-primary education. In low-income countries, one in five children can go to preschool.
Exposing them to the type of stress that could undermine their growth.
The investment in young children is minimal: in sub-Saharan Africa, it is only 2%. The education budget goes to pre-primary education. Whereas in Latin America, government spending on children under the age of five is one-third of that on children aged 6-11.