38 Legitimate Ways To Make Money Online For Nigerians
Advertisements
CONTINUE READING BELOW
Smart girl Ada. She is a student of a prestigious Nigerian University. Due to the CoronaVirus Disease pandemic, and the prolonged industrial action by the academic union of the country, all sources of income were turned off. She came across an opportunity to make money online, through legitimate means and has since been smiling to the bank.
Legitimate ways to make money online
A weblog shortened to blog is a form of online diary or journal located on a website. It is a wonderful way to make money online. It can be made private or accessible to the public. Blogging began with the increased use of computers and the internet as networks for academic, government or military purposes. The earliest blogs began as early as 1994/1995. The owners used it to share updates about their lives and also offer advice.
Advertisements
CONTINUE READING BELOW
To drive traffic to their sites, individuals employ search engine optimization tool kit to drive up their search engine result rankings. Increased traffic translates to increased earnings and revenue generation.
Bloggers make money from their blogs by offering content that the target audience will find interesting. The first step is building trust.
Money is also earned when people click the ads or links available in your blog. This usually goes to affiliate partner websites and the blog owner earns a commission when a product or service is bought by someone using the blog owners link.
Some other bloggers make money by selling their blogs, especially if it has gotten very high traffic. It is usually bought to be merged with another blog or website or bought to be shut down and reduce the competition it was giving.
Advertisements
CONTINUE READING BELOW
Several types of blogs exist. One important thing to know in blogging is that you should find your niche. Examples of blogs include gossip blogs example Linda Ikeji blog, travel blogs example wakawaka doctor, health blogs, lifestyle blogs example Diary of a naija girl, comedy blogs etcetera.
Visit here to get information on how to start up a blog.
2) Own a YouTube channel
YouTube has fast become the hub of the internet. About 1.9 billion users log into YouTube every month. It is estimated that about 500 hours of videos are uploaded to YouTube every minute.
If you own a YouTube channel, you will need to grow your audience, for a wider reach. A wider reach and more audience invariably translate to more money.
Related: How to make money on Instagram
The following steps are ways to make money online, using your YouTube platform.
Advertisements
CONTINUE READING BELOW
a) Become a YouTube partner. You must not compulsorily become a YouTube partner to make money off YouTube, but partnering makes it smoother and helps you generate multiple incomes.
To start off as a YouTube partner, you will need to do the following
Start a channel by creating a youtube account first.
Make your channel meet YouTube partner program requirements. Some requirements include a minimum of 1,000 subscribers, about 4,000 hours of viewing in the past 12 months etcetera.
Set up an AdSense account.
Other monetization avenues. There are other available monetization avenues on YouTube includes
Channel membership. You can sell membership to your subscribers, and they pay you a particular amount. Before you can do this though, your subscribers should be up to 30,000, and you should be up to 18.
Ad revenue. This is the money gotten from allowing ads on your channel. You have to be up to 18, and your content must be advertiser friendly. Advertisers are wary of advertising on controversial videos.
YouTube premium revenue. This is automatic and straight to the point. If a YouTube premium member watches your video, a portion of their subscription fee is given to you.
Super chat payments. Your subscribers can pay to have their chats highlighted in your live chats, as you are doing live streams. The minimum age requirement on your part is 18.
Merchandise shelf. This is selling stuff from YouTube's merchandise shelf. To do this, you need up to 10,000 followers, and you need to be up to 18 years of age.
b) Sell your own merchandise. You can use your YouTube page to market your products. To make your merchandise unique and appealing, you can
Advertisements
CONTINUE READING BELOW
Design your product bearing your target audience in mind. For example, you have a catch-phrase "e dey work". You can design T-shirts with the catch-phrase. You can even print it onto mugs and sweat shirts.
Create your landing page where people can directly but from.
Use your videos to promote your merchandise.
c) Create sponsored content. This is a popular way of making money off YouTube. You don't have to give YouTube a percentage of your pay here. Payment is made directly from the brand to you.
Get a brand to partner with and strike a deal with them.
Be creative with your sponsored content. Try to be transparent too.
Other methods of making money online using the YouTube platform includes using the super chat option and encouraging your subscribers to pay, crowdfunding on YouTube and also encouraging your subscribers to become premium members on YouTube.
Advertisements
CONTINUE READING BELOW
Related: How to get paid on youtube
3) Join a freelance website
Freelancing websites exist where you can bid for content writing, graphic designing, web designing, copywriting jobs, and the like. You can make money online using platforms like Upwork, Fiverr etc.
4) Graphic designing
Graphic designers are in high demand. There are a lot of ways to make money online as a graphic designer online.
a) Blogging. You can be a graphic blogger, giving other young graphic designers tips and advice to become better.
b) Freelancing. You can earn money as a graphic designer online by freelancing with some websites like Upwork and the like.
c) Participating in graphic designing contests. You can take part in a contest and there are cash prizes for the winners.
d) Teaching online/ doing workshops. With the boom in the online business sector, a lot of individuals want to learn how to do their own graphics. Online classes and workshops come in handy as people are ever ready to learn.
Advertisements
CONTINUE READING BELOW
e) Designing websites. A lot of individuals own websites and are constantly on the lookout for graphic designers to design their pages.
f) Designing and creating logos.
Other examples of making money online as a graphic designer include, Designing merchandise, book covers etcetera.
5) Copywriting.
Copywriting is a gold mine. Every business needs a copywriter. There are sub-specialties under copywriting. Examples include
Sales copy. This is writing copy for sales page like Jumia, konga etcetera.
Product description. This is for definition and describing the product for marketing purposes.
Ads copy. Writing copy for advert purposes.
Content writing. This entails writing interesting content, which could be stories or descriptions for websites or blogs.
Sales funnel page
Email marketing
Website content
Landing page description and much more.
Copywriting is very lucrative as they are highly sought after. You can also freelance on platforms like Upwork and Fiverr and earn from it.
Advertisements
CONTINUE READING BELOW
6) Drop-shipping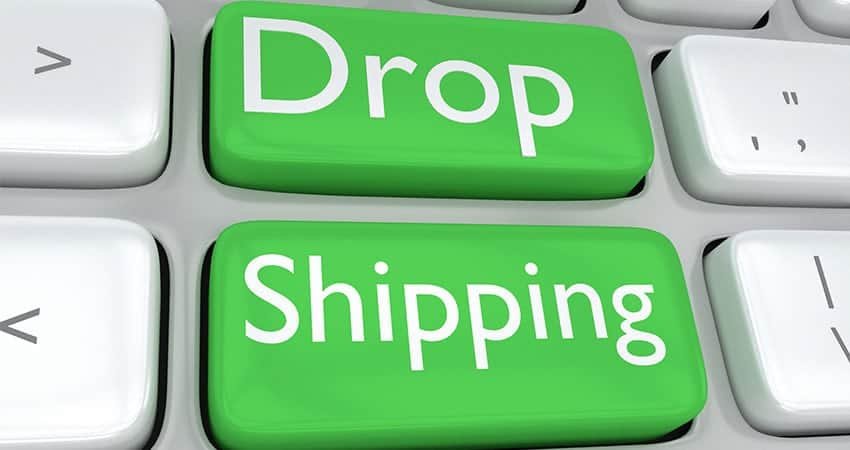 This is a business model that allows individuals to sell merchandise without actually stocking up the goods themselves. They buy from someone else, and ship to their customers. It is a great online business idea because, unlike physical business, you don't need a space to store goods. You can visit this link to know how to start a drop-shipping business.
The business is really lucrative because you can make a lot of profit from it.
7) Become a podcaster
Podcasts have gotten really popular this period because of the pandemic. The advent of audiobooks have also made it popular. People make tons of money online, from their podcasts.
Ways of making money from podcasts.
Affiliate marketing. This is promoting goods and services. Commission is paid to you for every purchase using your affiliate link.
You can take courses on your podcasts. Courses can also be promoted using your platform.
Book sales and reviews is another way to make money through podcasting.
Public speaking. Most podcasters get approached for public speaking events. It could be to host events too.
8) Web designing
Advertisements
CONTINUE READING BELOW
A lot of companies, including startups want to own their own website. The pandemic affected a lot of businesses and exposed the need to have an online platform. Hence, web designers are sought after, for this purpose.
There are several ways a web designer can make money online. They include Freelancing. In this scenario, you work according to your terms. There are several platforms you can freelance on.
Design blog. You can have a blog where you treat web designing and can also offer affiliate marketing deals.
Related: How to get your first freelance work in Upwork
You can also offer online courses on web designing and smile to the bank thereafter.
9) Domain reselling
Buying and selling domain names is a really exciting venture as you don't know when you will hit gold. Domains are sold according to the relevance in their fields.
Advertisements
CONTINUE READING BELOW
10) Travel agent/ consulting
Running a travel agency or consultancy is fun and lucrative. Everyone wants to travel and needs travel advice and the like.
You can make money online as a travel agent through
Facebook/LinkedIn and other social media networks. Customers can approach you to arrange their travel details through this platform. The secret is to stay visible on the platform.
Develop a personal website. Visitors can assess your website and ask for your services.
Online marketplaces exist like Elance and Fiverr where you can advertise yourself and get gigs.
Also read: Top 10 travel agencies in Nigeria
11) Proof reading
Proofreading is a relevant money-making skill and almost everyone needs their services. As a proofreader, you go through people's work which could be assignments, articles, project works etcetera to edit and erase mistakes and make the work better. You can advertise yourself online using a LinkedIn platform or an Upwork account. Websites can also be created for faster and easier access. It does not need capital to start up. With your device and the relevant platform, you smile your way to the bank.
Advertisements
CONTINUE READING BELOW
12) Software developing
Software development is a 21st-century skill, and very relevant and lucrative. People into software development are few and the demand for it is high.
To make money online from software developing and programming,
Participate in software developing contests. A lot of contests are uploaded on the internet every day. You can compete and win cash prizes.
Freelancing. There are different types of freelancing platforms including Upwork. You can bid for jobs on the site.
Create online courses. Your online software development courses could be sold for a prize.
13) Forex trading
This is basically foreign exchange trading. You make money, trading money online. Gain is made when one currency appreciates over the other. Visit here for more information on Forex trading.
14) Cryptocurrency
Cryptocurrency bears similarity to Forex. The difference is, where individuals use the money to buy money, Cryptocurrency traders and dealers use the money to buy crypto coins. The coins are then resold by the traders for profit. Cryptocurrency has its highs and lows but above all is a very profiting and legitimate online business.
Advertisements
CONTINUE READING BELOW
Also Read: 16 bitcoin investment sites you should know
15) Create an e-Commerce store
An e-Commerce store is a virtual shop located online. Unlike the physical shops that need physical presence and addresses, an e-Commerce store just needs an online address.
Making money from an online store is beyond just setting up the website and leaving it. It needs a lot of work and effort to be put into it.
The steps to making money with an online shop include
Create a website and generate traffic.
Advertise and promote your business on social media platforms.
Set up a seller account and
Post ads from time to time.
16) Researching
Research is not new. It is part and parcel of our everyday life. Research is relevant in business, academics, finances, entertainment, and much more. The upside of making money from this venture is that a lot of individuals don't know how to conduct research, or are too busy to do it. They would rather outsource it to experts in the field.
Advertisements
CONTINUE READING BELOW
A lot of companies are constantly on the prowl for researchers. Companies like Askwonder, 10EQS, RWS etc.
As a researcher, you can also make money online, freelancing on platforms like Upwork.
17) Online marketing
Online marketing can also be referred to as digital marketing. Hawking by the roadside and shouting to advertise your wares is fast becoming obsolete. An online marketer sells goods and services on online platforms. Branches of online marketing includes
Affiliate marketing
Search engine marketing (SEM)
Social media marketing etcetera.
18) Become a virtual assistant
A virtual assistant is an independent individual who offers services to clients and operates or function out of the office environment.
Virtual assistants are very relevant to start-up companies and corporations to reduce their expenditures internet-wise.
The services of a virtual assistant vary from company to company. They could be employed to operate the social media pages, write content for their website, or even do clerical duties.
Advertisements
CONTINUE READING BELOW
The salary or pay is negotiated with the company and hence can also make money online.
There are sites available too for visibility as a virtual assistant.
19) CV writing
A Curriculum vitae is needed when applying for jobs. A lot of individuals need help to arrange their CVs appropriately.
As a CV writer, your services are in great demand.
You can make money online, by charging clients for writing their CV.
Platforms like LinkedIn and Upwork also help to give opportunities for more contracts.
20) Speech writing
Making money as a speechwriter is easy, especially if you are well-positioned and visible on online platforms. You can charge according to the number of words or per leaflet.
21) Ghost writing
Ghostwriting is simply writing on behalf of someone, without acknowledgements on your side. People require ghostwriters for a lot of reasons, chief among them being the inability to write. Everyone has a story to tell but conveying the information may pose as a difficulty.
Advertisements
CONTINUE READING BELOW
Ghostwriters can write books, articles, content for blogs and much more. A contract is entered into and payment decided upon. This is another great method of making money online.
22) Remote tech supporting
Remote tech support is providing technical support or assistance for computers, where the technician and customer are located in different places.
It is a lucrative field as it's not overpopulated.
You decide on how much you want to charge for the job.
23) SEO consulting
Search engine optimization is an important part of online business. SEO helps give rank to content uploaded on Google. The higher the ranking, the greater the sales, and the higher the conversion. Fortunately for the SEO consultant, not everyone knows how to do this, hence, your importance as the SEO consultant.
To earn money, you need contracts. Contracts are gotten from maintaining an online presence and making sure you are visible. Some relevant platforms include Fiverr, Upwork, LinkedIn etcetera.
Advertisements
CONTINUE READING BELOW
24) Foreign language consulting
There are always adverts online stating the need for a foreign language expert for translation purposes. Platforms like Upwork show adverts for the services of a foreign language expert.
25) Selling digital products
Digital products are also as important as physical products. As a digital products' trader, you can have an e-Commerce store. Top and highly sought after digital products that can be sold includes photographs, software, courses, music and videos, e-books etcetera.
26) Mini importation
Mini importation is importing goods from abroad, on a small scale, and reselling in Nigeria. Unlike some other businesses, this one would require small capital to hit it off. The goods can be sold to wholesalers, retailers, drop-shipping, or end-chain consumers. It is very profitable and lucrative provided you have customers.
27) Selling photographs online
Advertisements
CONTINUE READING BELOW
As a photographer, there are sites that exist, allowing you to sell your photographs online. This is a good way of making money online. Top sites for selling your pictures include 500px prime, Shutterstock, SmugMug Pro, iStockphoto, and much more.
28) Social media influencing
Social media influencers are individuals with a large following on social media platforms like Twitter, Instagram, or Facebook. Individuals with companies pay to advertise on their social media pages.
29) Invest in stocks
Stock investment is a great way to make money. The downside is the amount of time it takes to mature. To buy stocks you will have to contact a stockbroker to keep on the lookout for stocks.
30) Publish an e-Book
You can decide to write an e-Book on any subject of your choice. It can be sold on Amazon's Kindle, Weebly, Nookpress, Smashwords, etc.
Advertisements
CONTINUE READING BELOW
31) Start Email marketing
There are several platforms like MailChimp, Aweber, Drip, etc that support the Email marketing business. To excel here, you will have to get a niche of choice, choose an email marketing provider, and send regular Emails.
As an Email marketer, you can get contracts to send Emails to different clients of a particular company. It is a great method of making money online
Email marketing can also be utilized to drive traffic to a site.
32) Selling handmade crafts.
If you specialize in making handmade crafts, you can make a living selling them online, on platforms like Etsy. Handmade crafts could include painted dolls, vases, phone cases, jewelry etc. You don't need a large following on Etsy, as It has the necessary audience already.
33) Become an audiobook narrator
A lot of individuals want to read books but lack the time. Audiobook narration is lucrative as authors are on the lookout for audiobook narrators. You can venture into this if you have a good voice and love to read.
Advertisements
CONTINUE READING BELOW
34) Become a social media manager.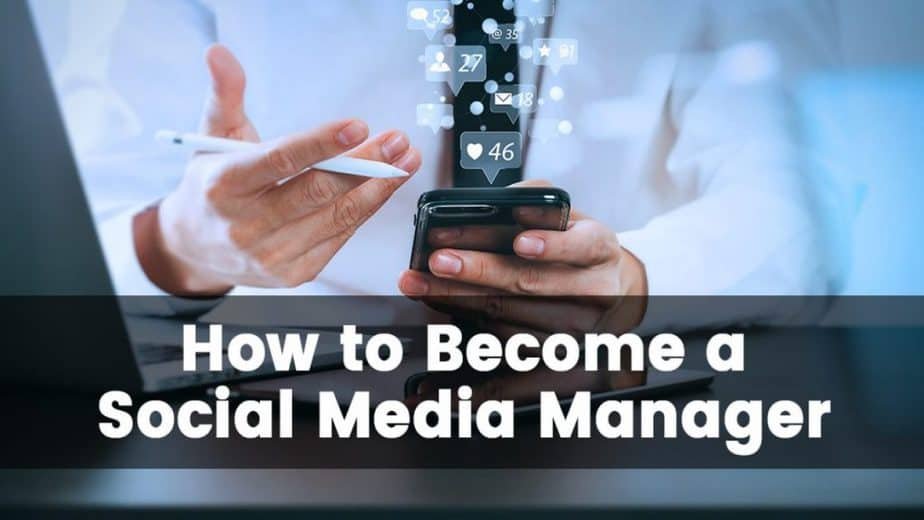 As a social media manager, you manage social media websites and pages of companies or individuals and keep them active.
You can also earn by freelancing on top sites like Upwork.
35) Taking online surveys.
This is not a job per se, but an easy way to earn passive income. Gifts and cash are offered for individuals to take the surveys. Some popular online survey sites include SendEarnings, Pinecone Research etc.
36) Online coaching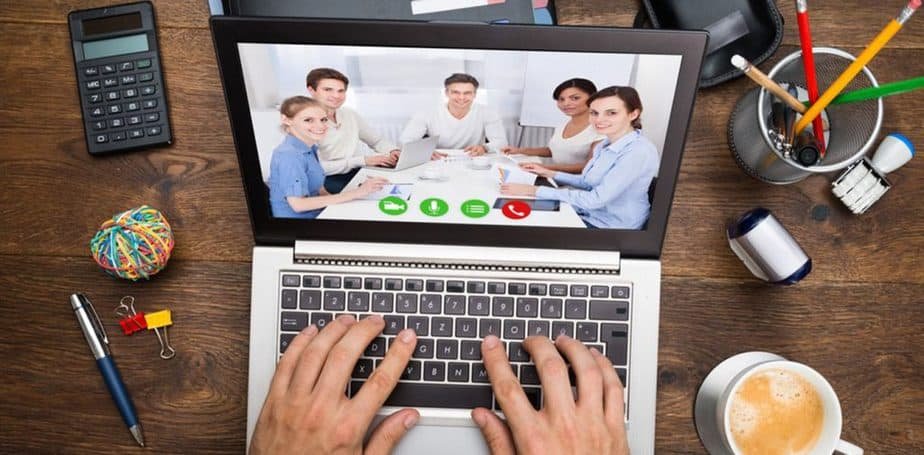 You can sell your thoughts and advice on a particular sphere you specialize in. Online coaching is lucrative as tons of individuals want to hear an experts' viewpoint on a particular matter. Websites like Clarity.fm and Coach.me provide platforms to meet clients.
37) Online focus groups
You can give your contribution to online focus groups. They do not pay so much but are a great way of making some money. Some platforms that can be used include User interviews, Inbox Dollars, etc.
Advertisements
CONTINUE READING BELOW
38) Website testing
You can earn money by visiting websites, especially new ones, and recording your thoughts or Reaction. Individuals pay money, for their websites to be tested and are willing to pay per hour. Some platforms that offer such services include Userfeel, TestingTime etc
Conclusion
There are lots of lucrative opportunities to make money online. All that is needed is for you to find the right niche, and get focused. It is also necessary to note that financial returns will not come pouring in on one day. Consistency makes the difference.