Traveling across the world is something that many people dream of their whole lives. You may be lucky enough to get the chance to visit some of the places on your bucket list. If so, make sure to make it worth your while.
Although visiting different countries spontaneously and on a whim has its charms, don't leave everything up to chance. Having a semi-organized trip will give you enough substance and structure to be able to enjoy the spur-of-the-moment bits. Visiting faraway countries like Nigeria can sound intimidating at first glance.
However, we usually experience greatness when we step out of our comfort zones. Here are some of the top places to see when visiting Nigeria that you won't want to miss.
.........................
The top places to see when visiting Nigeria
If you're looking to visit Nigeria, rent a place, and rest but not explore too much, that's okay. However, seeing how you'll be traveling a long way, why not make the most of it? There are so many magical places to see when visiting Nigeria that it would be a shame to miss them.
Of course, depending on how long your stay will be, you'll need to prioritize and make a game plan. Here are some of the objectively most beautiful places worth seeing to pick and choose from.
1. Abeokuta
Abeokuta is a place worth seeing while visiting Nigeria for many reasons. It's nestled inland, exactly north of Lagos, and serves as the regional capital of the Ogun State. It's surrounded by striking swathes of maize farms and yam fields which will make you feel like you've entered the simpler times.
.........................
Palm oil plantations and swaying wooded savanna are only some of nature's ways of blessing Abeokuta. It also serves as a historic location on the very important trade routes between the coast and the heart of West Africa. The rises of the Olumo Rock are also really worth a look.
The ancient natural fort is host to an incredible cultural museum surrounded by caves that showcase the history of the Ogun region. It's safe to say that any history buff would have a fantastic field day in Abeokuta.
2. Calabar
Calabar is a great tourist stop on the way to Cameroon or the southern Nigerian coast. It mainly functions as a gateway to the reserves of the Cross River. You can also cross it while heading to the further-flung rainforests of the Afi Mountains. These rainforests are home to gorillas, chimps, exotic rockfowl, and peaks of stone.
.........................
Before heading out to the awesome primate sanctuaries outside of town to explore this beautiful place, stop by the Calabar Museum to learn about the city's darker history. Calabar was once one of the most important slave trade ports in West Africa. The Duke Town Chapel, one of Nigeria's oldest Christian worshiping homes, is also worth a visit.
3. Lagos
Lagos is not only Nigeria's largest city but also the largest city on the African continent. This, of course, isn't what makes it one of the best places to see when visiting Nigeria. It's a bustling city, which is no surprise since it's home to nearly 18 million people.
Ikeja and Victoria Island districts are swarming with busy streets with great beer bars and clubs, where ex-pats, sailors, and locals talk over frothy brews. If you're more into nature, you'll get to experience salt-washed promenades along the coast as well as the fantastic beaches of Lagos Bar Beach. Talk about long walks while you soak in the golden sandy beach during a magical sunset, huh?
.........................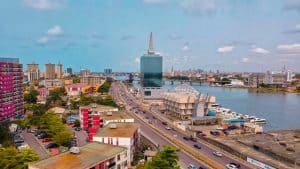 4. Yankari National Park
Say you travel east from Abuja and south from Gombe to the Yankari in search of wandering herds of African elephants (rumored to be the continent's most numerous). Or you are looking for fascinating artifacts of earlier cultures in the caves. You can be sure that this well-serviced national park will not disappoint.
Every year, over 20,000 tourists visit to experience ecotourism, which means plenty of lodges and tour guides are available. Don't leave without climbing Kalban Hill's lookouts or marveling at the Tonlong Gorge's chiseled cliffs. However, if you're planning on seeing this place while visiting Nigeria, make sure to pack well. The walks are long, and you'll probably be thirsty and hungry pretty quickly.
.........................
Relocating from the US to Nigeria
Once you have set foot in all the beauty of Nigeria, it's only natural to never want to leave. If you can afford to shift your life for a bit and get a fantastic adventure in return, you are lucky! In that case, relocating from the US to Nigeria might not sound all that impossible.
Nevertheless, in order to relocate to this amazing country, you need to keep your eyes wide open and do some much-needed research. Be prepared for quite a culture shock. Nigeria is nothing like the US. It's one thing to visit a place in Nigeria, and a completely other to stay there longer.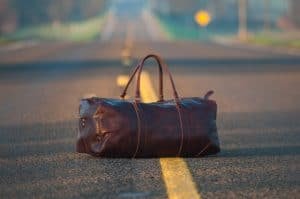 Factors that'll decide where you'll go
.........................
There are many underlying factors besides which area catches your eye that'll decide which of the amazing places are worth seeing during your Nigeria visit. For example, if you're looking to find cheaper accommodation, you won't opt for the more popular areas that only offer hotels. It all boils down to your personal preference. Make sure to write down all your dos and don'ts before making your final decision.
Stay safe during the pandemic
Even though people are getting the vaccine, we yet have a long way to go. If you're not too set on going to one of these places right now, it may be better to wait. Remember, it's always health and safety above all else. All of the mesmerizing places to see when visiting Nigeria will be waiting for you regardless of the time of your visit.
.........................