Ibadan is one of the most famous cities in the West African country of Nigeria. It is quite a marvel as it boasts of some of the best buildings in the whole of the country. The city is also one of the dopest cities when it comes to parties and clubs.
Here is a list of clubs in Ibadan that you should most definitely try. The clubs in Ibadan are one of a kind actually because the ethnic group that Ibadan is located in loves parties.
Top Clubs in Ibadan That you Have to Try
Also read: How To Start A Logistics Company (Delivery Business) in Nigeria
1. GQ LOUNGE
This is actually an abbreviation, the club name stands for Gentlemen's Quiet Lounge. If you are a fan of some of the amazing clubs in Ibadan, a wild and fun night experience, this is the spot for you. This is probably the best parlor in Ibadan that offers an incredible evening.
.........................
There is an outside bar just as a club, which is open throughout the day. It likewise includes the coolest DJs around Nigeria with the coolest jams to make you dance your heart out, of all the clubs in Ibadan, I really fancy this one. It is located at 26, Awolowo Road, Bodija Estate, Ibadan, Nigeria.
2. Mauve 21 Lounge
If you have visited Ring Road and known the shady things that go on there, then you will be surprised that the place also contains one of the best clubs in Ibadan, Mauve Lounge is seemingly the most reasonable nightclub in Ibadan. It's quite a unique place; notable for its unique vibe and dope DJs, Mauve is the reasonable spot to meet celebs, socialites alongside the crème de la crème of the entertainment industry.
.........................
It is known for its amazing choices of liquor, with some amazing live performances and performers, of all clubs in Ibadan, this is a favorite of the People. The club can be found open from Wednesday to Saturday from dusk till 4 am. You don't have to worry about safety as they have some good security personnel and even a good parking space (something most clubs in Ibadan don't have)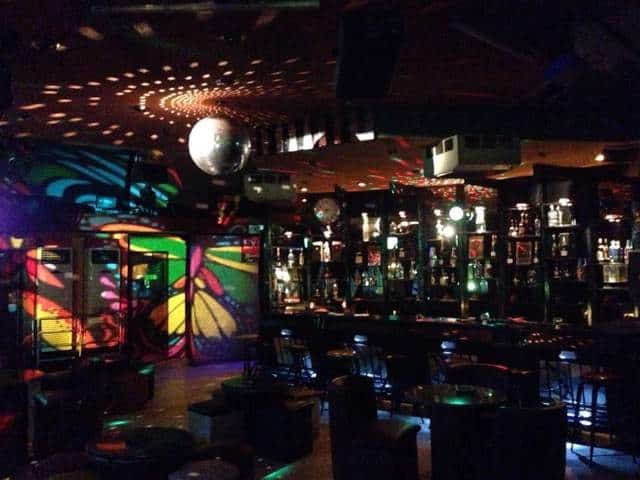 3. KOKODOME
This club is one of the oldest and I must say, it's quite the luxury. It is located along the famous Liebu Bypass, Ibadan, it is connected to the Cocoa House, one of Ibadan's greatest landmarks, which is the tallest structure in Ibadan, Kokodome is the oldest and dopest club in Ibadan.
.........................
It is owned by a Lebanese individual and has been running since 1989. It is appropriate for the best of nightlife enjoyment. Asides the club, you can approach the pool and the gourmet eatery, which offer generally Lebanese luxuries. It opens from 9 pm – 5 am.
You might also like: 10 best transport companies in Nigeria this year
4. Aqua Ebevande
This is a much-respected club. Olamide mentions it in his songs all the time. It is a well-respected club both inside the state and city and outside. It is located at Ring Road; Ebevande is among the old clubs in Ibadan, having been around for a long period of years.
They are quite popular for their dope music and live performances probably because of the amazing DJ's that serenade and spice up the atmosphere. It is one of the best clubs in Ibadan to dance.
.........................
5. Option 24/7, Ibadan
Popularly called and referred to as "Yepaa", this is one of the most famous spots for a great nightlife in Ibadan. It is actually located near the Army Officers Mess, Along the Ikolaba Road, Agodi GRA, Ibadan. Here, you can encounter a gathering like no other.
Also read: 10 Best Logistics Companies in Nigeria This Year
6. Latitude
This god of all clubs in Ibadan allures a tasteful horde of youthful Ibadan local people; it is located on the ground floor of the Ventura Mall, Samonda.
They earned global notoriety when they turned into the main parlor to utilize hoverboards to serve their customer base. The club's amazing décor and stylishness and staff have changed it into a refined urban play area for adults. It has some cool personal booths and parlors for private talks with companions (or for business); lots of places to relax and a lot of room outside in the event that you wish to appreciate the climate. If you are a foodie, you will be amazed by the club's amazing food and dishes.
.........................
7. Hexagon Club and Lounge
Located at 71, University of Ibadan Road, near the Mega Mobil Petrol Station in Samonda, Ibadan, here, you can experience the most amazing dance club in Ibadan. The DJ plays all the trending songs.
There is even a suya vendor close if you fancy a Nigerian Delicacy. It is one of the best clubs in Ibadan. It opens from 12:30 am – 11:30 pm consistently
8. Club deRock
The most up to date expansion to the clubs in Ibadan, this spot came December 2016 and is quickly constructing itself as a reliable path for Ibadan revelers to facilitate their pressure and lose their restraints practically day by day. There is an adequate parking spot.
It also boasts of some great games which is one of its uniqueness over other clubs in Ibadan is that it is the absolute greatest and best burgers around and, obviously, bunches of lager. Local people rush to this well-known jump to arrange exemplary gourmet from the celebrated menu, particularly the crab cake sandwich. It is a great decent spot to watch games with friends and family
.........................
Also read: Top 10 Beach Resorts in Lagos You Have To Visit This Year.
9. Apollos
It is one of the coolest of all Ibadan clubs and one of the most popular Apollos is currently one of the most popular and most sultry clubs in Ibadan, the drinks are quite cheap unlike other clubs in Ibadan that are money suckers.
The club's feel has a cosmopolitan edge with a lovely mix of fun and youth. Despite the fact that it may not the greatest with regards to estimate, what Apollos needs space, it more than compensates for with amazing cheaply priced Drinks and amazing service and décor. The club really lives up to its name which is the namesake of The Greek God of the Sun. They additionally have an extensive parking spot.
.........................