PayPal seems to have become a standard for online payments and has been very common. It's not that it's the least expensive nor is it the best electronic payment option available today, so we will be looking into the best alternatives to PayPal and compare them based on a few parameters.
It's just that people are most familiar with it and they don't really know about other PayPal alternatives. In this article, we will be talking about 10 best alternatives to Paypal.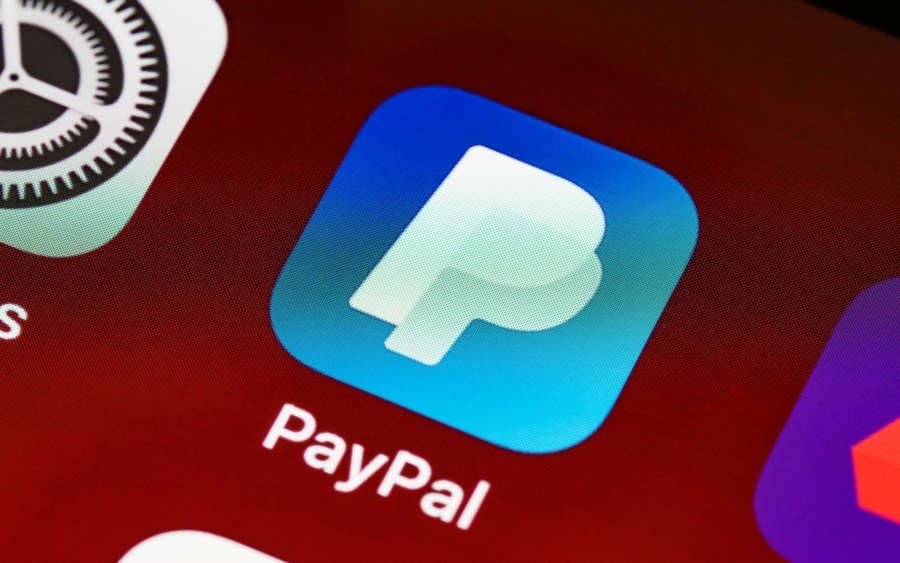 The main reasons for examining alternative solutions would be intense competition and ease-of-use, while several reviews are against the annoying business practices of PayPal
Another point is that not everyone around the world can use its full functionality, which cuts some users off from various markets, but most of the other payment solutions share this problem but they vary in operation. A successful eCommerce website will require hard work and dedication, so you want to make sure customer satisfaction is significant and all transactions are as smooth as possible. At almost the same time, you will need a reliable way to internationally make payments and also receive money. For this purpose, you might also want to check these online methods of payment that are reliable with great customer satisfaction.
...........................
Related: Network Marketing Best Practices of all Time
1. Skrill
Skrill, previously identified as Moneybookers, offers you a quick and easy-to-use online account. You can transfer funds to other users and receive money as well and purchase items online, they can also send you a prepaid debit card that is available for payment stores or ATM withdrawals. It is a great alternative for PayPal.
Advantages
Setting up an account is pretty quick and easier.
It can be used anywhere around the globe
Works with many major currencies
Does have a reasonable flat transfer fee
It's pretty safe
Downsides
Strict fraud prevention regulations can lead to problems such as freezing accounts
Bad management practices that prevent problems from being solved quickly
As long as you are not one of the few unlucky people that have a problem and deal with their poor customer service, Skrill is a good method of payment online and offline.
You might also like: 15 Smart ways to invest your money in Nigeria (2021)
...........................
2. Payoneer
Like Skrill, Payoneer offers you a fixed activation charge for an account online and a Prepaid Mastercard. You can load money, collect payments and shop online, and in any shop that accepts the most relevant credit cards and withdraws money from ATM as well.
Advantages
Setting up an account is pretty quick and easier.
Simple and seamless transactions
Can be used worldwide
These resources are well supported by major freelance platforms
Downsides
High maintenance cost and withdrawal commission
Fees associated in bank account transactions unlike similar programs where this is free
Poor customer service.
All in all, it is a relatively consistent payment system that could be used in any nation in the world, but you'll need to find a way to deal with relatively high rates when compared to other similar options.
3. Dwolla
Another alternative for PayPal is Dwolla is a very safe, fast and cost-effective method of making or receive payments digitally via your digital wallet. With free transactions below $10 only and 25 cents above, it's certainly one of the most economic platforms, but both parties need a Dwolla account.
...........................
Advantages
Very low $0.25 transaction fee
Allows the sender to accept transaction charges
Easy to operate
Cash transfer incredibly quick
Downsides
Both parties must have a Dwolla account to pay
This is a service that is only offered in America.
If you live in the US, this is surely one of the least expensive ways to send money, provided that you can persuade others to sign up.
4. Google wallet
Google Wallet has proven to be an effective option for many people in order to store all your debit and credit cards for convenient and simple use. It is an online platform that contains all of your various payment cards. It also includes a card you are using for in-store transactions.
Advantages.
Very secured.
Make online transactions from your smartphone.
Can easily send and receive money.
Downsides
Only accessible in the United States.
Sending money from your credit card balance carries a 2.9 percent charge
this is a very good payment solution, but you can only consider it in the US market.
5. Amazon Payments
...........................
Amazon Payments has a great deal of function and a very simple check-out process, so far as online payment alternatives are concerned. There are no cost shocks and transactions are carried out relatively quickly.
Advantages.
Receive and send up to $1000 a month, free of charge
Very rational fees 2.9% +$0.30
Safety and security
Downsides
You must have a social security number of US in order to use the platform.
Amazon Payments is a reliable and easy-to-use payment service, but it's only available to U.S. users at the moment.
6. Braintree
Braintree is a useful e-commerce solution for retailers from any country. An easy way to integrate it into your website is by using a bit of programming knowledge to implement it and start to check out as simple as that. It was procured by PayPal and can be used around the world, such as USD, GBP, CNY and others. Also, know that some of these platforms are used by many folks who earn real money online through videos and ads and other platforms
...........................
Advantages.
Fair and precise pricing.
Excellent customer service.
A great list of interesting features.
Downsides
This requires a merchant account.
Implementing will take a little bit of coding skill.
Braintree is a very great option for online stores if you like quick results.
Looking for businesses you can start with one million naira? Check this article out.
7. ClickBank
Clickbank is an alternative for PayPal that makes it easy for people to sell digital products online. With direct connections to affiliates, you can implement marketing strategies to advance your business without breaking a sweat.
Advantages
Good for artists with some online business skills, but with no talent.
Charge reasonable commission of 10% on everything you sell.
They take care of everything and so you concentrate on your work
Downsides
It's mainly good for people wanting to sell digital content digitally
This is a great deal if you try to sell digital products without too much trouble, but its not a multifunctional service.
8. Selz
This is a simple way of selling small items online, especially useful for blogs and websites that need to sell a few items. Selz can be installed in just a few minutes, and the payment by Visa and Master Card is exceptionally user friendly.
...........................
Advantages
Users don't get redirected from the product page when buying products
Fast automated delivery of digital content
The "Buy Now" button is very easy to implement.
With reasonable flat transaction fees of five percent + US $ 0.25
Blog or social media pages users are allowed to sell
Downsides
This is not something suitable for the sophisticated eCommerce site.
Limited payment choices.
Limited non-digital product shipping options
It's very simple and fast, but it is only ideal for fairly small companies, bloggers and performers looking for an easy way to sell their products from their website or from social networking site.
9. Stripe
You can receive payments with Stripe because it has a buy button that lets transactions to take place on the very same page. There is a flat transaction rate of 2,9% + 30 cents, and the most used shopping cart options are included.
Advantages
It will instantly deposit to your existing bank account.
Accept money from all over the globe
Mobile payment is available.
Downsides
...........................
You will have to wait for at least a week to have your funds.
Coding skills are required.
Only applicable for merchants in North America, the UK, Australia and Ireland.
This is a great option and well-priced alternative for those based in a few specific countries, with a piece of coding skills or a WordPress site where third party plugins make integration a bit easier.
Related: 38 Legitimate Ways To Make Money Online For Nigerians
10. Payza
Online purchases, cash transfers, and invoices are a piece of cake with Payza, once identified as AlertPay. The service is targeted at both private and corporate users, and includes shopping carts and buttons that can be built into a website. This is another great PayPal alternative.
Advantages.
Receive money in a number of currencies from around the world
Offers integration of the shopping cart
Excellent protection.
Fair commission on transaction ranging from country to country
Online and offline credit card purchases
Downsides
Many people have problems with processing and authentication
Not the best service for customers
Payza is generally a decent option, with some great functionality, but here so, there are some problems, and their support is not so great.
Overall, there are many different great payment options online which give PayPal a hard time run for their money. However, you may wish to learn how to create a Paypal account that receives money in Africa countries like Nigeria, Ghana, etc. Regardless of whether you're an independent payee, a blogger who wants to pay for your blog, or an online store proprietor who wants to give users a great PayPal alternative, you would then find these alternatives great.
...........................