Is it better to rent a vehicle or drive your own when you hit the road for a getaway?
We'll run down the list of factors, the pros and cons, and if you go with a rental, how to save on rental car insurance so you have more money to spend on your vacation.
Your Road Trip Vehicle Choice
Planning and anticipating a trip can be almost as enjoyable as going on the trip itself, according to Dutch researchers doing a study about the connection between anticipation and happiness.
So entertaining the idea of getting a bigger, or newer, or flashier car than the one you own to go on your road trip can be, well, entertaining.
Go on and have some fun with this list of the best 2020 vehicles for road trips from Kelley Blue Book, but make sure you read on to help you weigh whether you should try a new ride or stick with your tried-and-true.
Advertisements
CONTINUE READING BELOW
Subaru Outback (for part sport utility vehicle, part station wagon with a suite of driver and safety assists)
Toyota Highlander (for a three-row crossover SUV)
Kia Telluride (for plenty of cabin space with plenty of power)
Chrysler Pacifica (for a family-friendly hybrid option)
Lincoln Aviator (for luxury cruising with three rows of seating)
Corvette Stingray (for some sharp wind-in-your-hair motoring for two)
Land Rover Defender (for high-tech off-roading)
Jeep Gladiator Rubicon (for rugged off-roading with lots of gear)
Hyundai Sonata Hybrid (for great mileage and a roomy cabin and trunk area)
Ford Mustang GT Convertible (for that wind-in-your-hair motoring for up to four)
Pros & Cons of Renting a Vehicle
On the plus side:
Try something new you've always wanted to drive.
If your vehicle is a gas-guzzler, opt for a smaller car to save money on rental and fuel.
Keep miles off your own car to help its resale value.
Save on wear and tear of your tires, engine, and other moving parts.
Rentals are typically newer so there's less chance of engine problems.
If your car's not in the best condition, you won't spend your road trip worrying about a breakdown in an unfamiliar area and repair shops you don't know.
If you need repairs, the rental company will handle it.
On the minus side:
Advertisements
CONTINUE READING BELOW
It costs money to rent a car.
Driving was down during lockdown, but now people are itching to get out and about, with experts stating travel by car as the safest option. This is causing some rental car shortages and price hikes.
For trips less than a week, you likely won't get a good rate.
Mileage caps.
It could be a hassle getting familiar with driving a different vehicle.
You may enjoy your trip less because you're worried about keeping your rental in tip-top condition to avoid any additional charges.
Alternative Choices for a Vehicle
How about not your own but not a rental? A family member or a friend may have the perfect road trip vehicle, so you can try something different without having to deal with the minutiae involved in coordinating a rental.
Advertisements
CONTINUE READING BELOW
Your Road Trip Vehicle Costs
Now that we've looked at some monetary and non-monetary factors, let's dig a little deeper into the former.
Costs of Driving Your Own Vehicle
You may actually be doing yourself a favor by driving your own vehicle.
If you regularly prepare your vehicle for the changing seasons and have it serviced when recommended, that's great. But many of us can be a little lax when it comes to vehicle maintenance. So a road trip presents the perfect chance to do a once-over on your vehicle — which you should do anyway, and you may find things that giving attention to now will save you on repairs costs down the road.
Costs of Driving a Rental Vehicle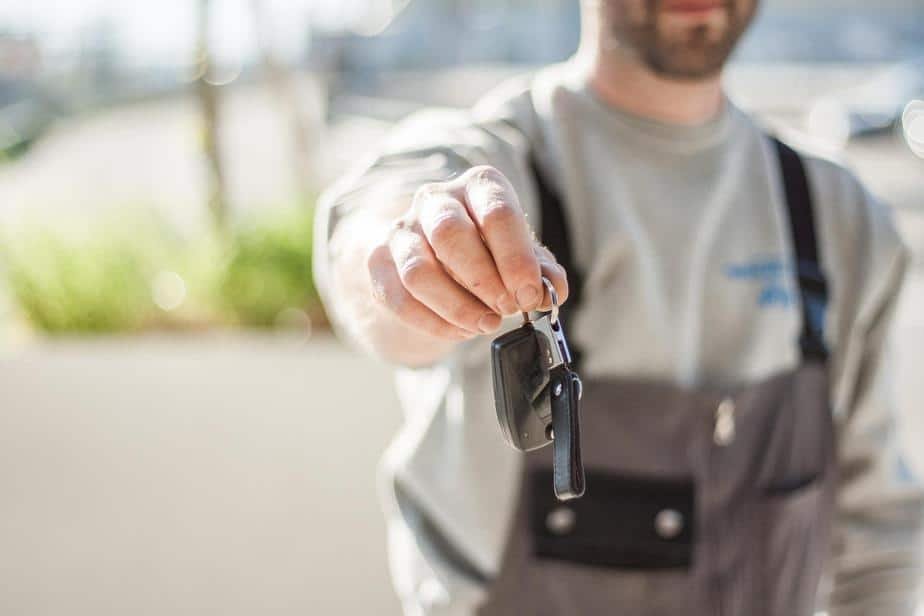 The average cost of a car rental is $45 a day. Road-tripping for a week or more? That can really add up. Luckily, while you're still paying more than if you're driving your own vehicle, there are several ways to lower that cost:
Advertisements
CONTINUE READING BELOW
Comparison shopping online is always the key to savings: Try Kayak, Priceline, and Cheapcarrental.com. Then when you find some options you like, go directly to the car rental company's site: Sometimes they discount more, especially if you pay right then.
You may be able to save at least $5 a day by expanding the field from Enterprise, Hertz, and Budget to second-tier car rental companies, like Advantage, Pay Less, Thrifty, and Dollar Rental.
If you're fine with an economy car, opt for that since it's the most affordable. That means they're the most popular, and if the car insurance company doesn't have one on the lot, they'll give you an upgrade.
Take advantage of the perks that come with those annual memberships you pay for, including Costco, AAA, and American Airlines' frequent-flyer program.
Advertisements
CONTINUE READING BELOW
You also have to factor in the gas, but you could be spending more if you automatically agree to the car rental company's prepaid fuel service.
Don't get talked into paying for extras, like navigation: You don't need to pay $15 more a day for the rental car company's Garmin device when you can use Waze or Google Maps on your cell phone for free.
Your Road Trip Insurance
There's virtually nothing to consider if you're using your own car; but if you're renting a car, you have some investigating to do . . . especially if you want to save money.
Insurance Driving Your Own Car
This should be the least of your worries since there's no special car insurance for road trips.
You're covered crossing state lines. While every state has its own minimum car insurance requirements, your car insurance company will automatically meet them.
Advertisements
CONTINUE READING BELOW
Insurance Options for Rental Cars
Rental car insurance can add as much as $30 a day to your rental car rate.
This is another reason you should do research, compare car rental companies, and reserve ahead: You may find out you don't need the expensive coverage they're offering, and you can reduce unnecessary spending to have more money for your vacation.
Here are your options to check so you won't be at the mercy of the car rental agent:
Your car insurance: Your policy may already extend to rental cars.
Your travel insurance: Not all travel insurance plans have coverage for car rentals, but some comprehensive plans do have an add-on option for rental car collision coverage if the rental car is damaged in an accident. Another term for it is car hire excess insurance.
Advertisements
CONTINUE READING BELOW
Your health insurance: If you already have health insurance, there should be no need for another personal accident insurance.
Your credit cards: One of your accounts may already provide rental coverage if you use the card to pay for your rental. But you have to read the fine print – or call customer service directly. Not every card offers the same coverage, and sometimes coverage differs depending on the bank issuing the card.
For example, Visa usually covers theft, damage to the rental car, towing, and loss-of-use charges if you aren't covered by your car insurance policy. And if you have your own insurance, Visa will reimburse your deductible as well as other charges your insurer may not cover. But they (and Mastercard) don't cover injury, property damage, and damage to other vehicles.
Advertisements
CONTINUE READING BELOW
And a few credit cards automatically give you primary coverage, even if you already have a car insurance policy. This can be useful if you don't want to risk a premium increase on your car insurance if you need to make a claim. American Express offers primary coverage if you go online or call them to pay a one-time fee of $16-$25 to upgrade from secondary coverage.
One final note: If you don't refuse the collision damage waiver insurance offered at the car rental counter, however adamant the agent may be, you will negate your credit card company's coverage.
Temporary car insurance: Don't have any of the above? There's still an option: Get your own short-term car insurance. Most major car insurance companies offer temporary insurance at a rate of $10-$25 a day.
Advertisements
CONTINUE READING BELOW
Insurance for Alternative Options
If you're borrowing a vehicle from a family member you live with, you should be fine on insurance. Everyone in the household should normally be listed on the head of the household's car insurance policy.
But if you're borrowing a vehicle from a friend or from someone else, find out how much insurance coverage they have. If you're not comfortable with their coverage, you may want to get temporary car insurance to increase the liability coverage or to add collision and comprehensive coverage.
Whether you decide to rent or not to rent, please stay safe: Take a first-aid kit, a water-and-snacks cooler, and a COVID-19 kit (cotton masks with two or three layers of fabric, disinfecting wipes, and hand sanitizer with greater than 60 percent ethanol or 70 percent isopropyl alcohol); sanitize everything you touch when you have to make stops; and check the links to each state's website for potential last-minute changes before you enter the state.
Advertisements
CONTINUE READING BELOW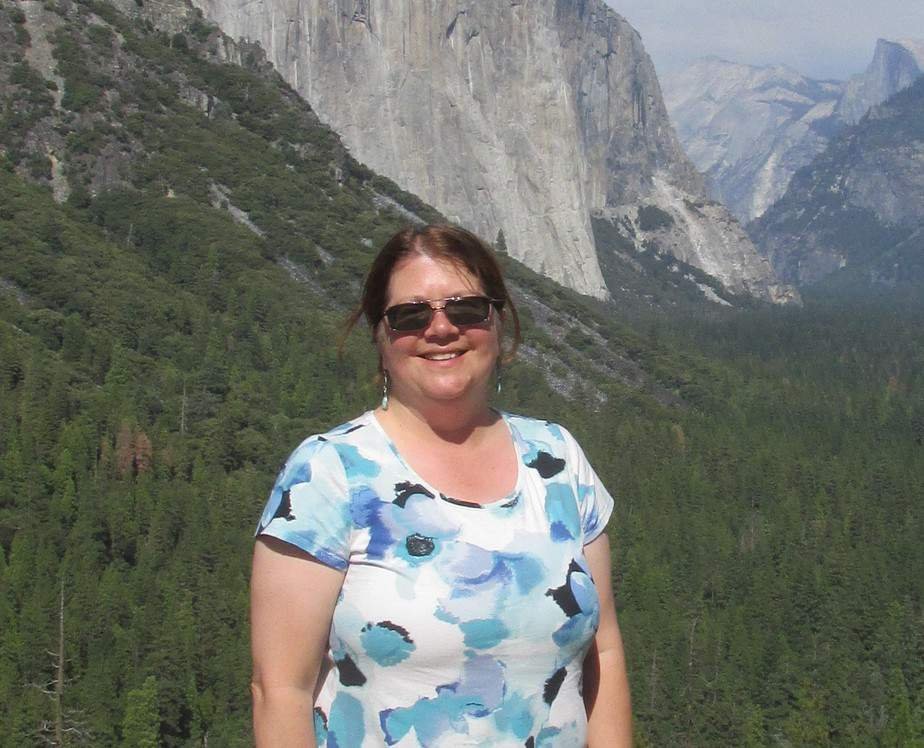 Karen Condor is an insurance and travel expert who writes and researches for the car insurance comparison site, CarInsuranceComparison.com.