Finishing high school often brings a whole host of emotions. Many people feel relieved, proud, and a bit bittersweet.
And then there comes the big question: what happens next? After all, everyone seems to expect that you have it all figured out, but do you actually know what you want to do after high school? You may have more options than you think. Luckily, we're here to share them with you, so keep reading if you need some inspiration for what you can do once you've finished high school.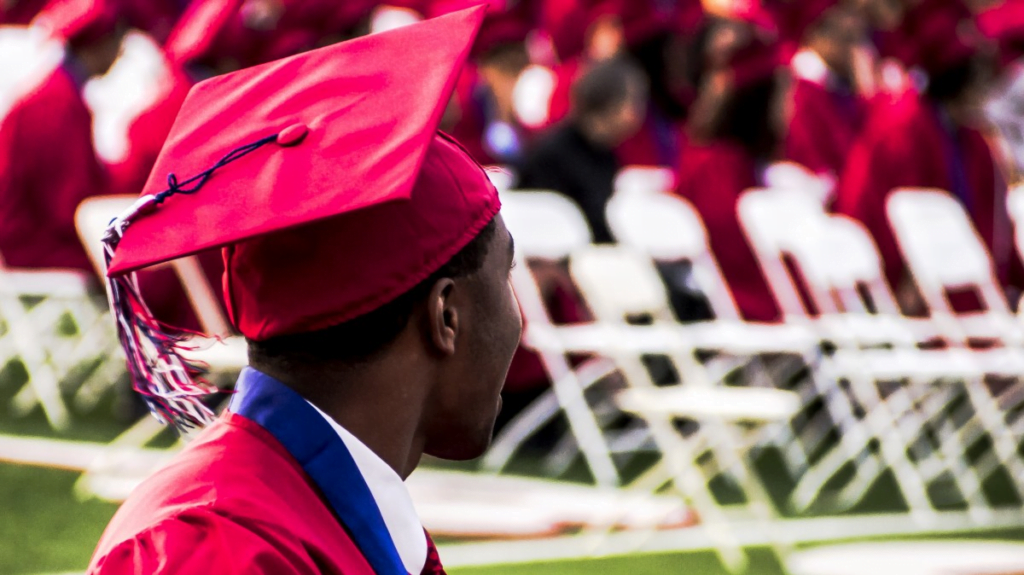 1. Study
Of course, the most common route that people follow after high school is to further their studies. This is a great idea for those who already know what they want to do with their lives. However, you still need to figure out a few details such as where you will study as well as what you will be studying, and if you will be applying to a popular school, you need to make sure that your application stands out.
Advertisements
CONTINUE READING BELOW
At least you don't have to do this on your own, because there are professionals who can help. Have a look at Going Ivy college admissions to see what they can offer you.
Studying can also involve taking a gap year, which is something that you have likely heard quite a lot about. A gap year involves stepping away from your studies to gain some life experience. Some find this the perfect way to figure out if they really want to continue their studies at university or even switch career paths completely.
For some, though, it's best not to take a gap year in order not to waste any time and instead opt for work or travel options instead. It may be easier to think about what kind of work you would like to do by checking out the list of top jobs for teens.
Advertisements
CONTINUE READING BELOW
2. Work
Perhaps you already know what job you want to do, and you don't need a qualification for it. If that is the case, you may want to immediately jump into the job market.
That being said, even if you do want to study, working for a year or two can still be a good idea, because you will gain some experience and earn some money. It may feel impossible for you to land a job fresh out of high school without any experience, but there are some ways to do it.
If you aren't sure where to start searching for jobs, take some time to check out what jobs are popular among young people. You could also open up an account on Indeed to see if your ideal job is there, and if it isn't, you can also start looking for other options.
Advertisements
CONTINUE READING BELOW
It may not be easy to tell your parents that you're looking for work, but try to keep in mind that they will just want the best for you.
3. Volunteer
Gap years are very popular right now, and if you don't want to work during your gap year, you should try volunteering.
There are many reasons why this is a good idea. The first is that you will be making a difference. The second is that you will find a way to fill your time. And the third is that volunteering looks great on a job or college application. Try to do volunteering that you will actually enjoy – such as volunteering at an animal shelter if you love animals. You can even volunteer abroad.
Volunteering also benefits you as a person by giving you great experience and teaching you many valuable skills. This will help you in your future career, whether or not you choose to continue your studies.
Advertisements
CONTINUE READING BELOW
4. Travel
Finally, you can go the traditional route and take a gap year where you travel to various destinations. This is great if you're not sure what you want to study or even if you want to study since it will give you some time to find your passion and think about what you want to do with your life.
You may need to save up for your travels or try to travel to places where you can work while you travel so that you have a way of paying your expenses.
If you go this route, be sure to keep an eye out for scams so that you can spot a fake travel agency.
You Don't Have To Stick To One Option
Of course, it's not necessary to only do one of these things. You can go the gap year route and also apply to university at the same time, for example. The most important thing is that you make sure that you are doing what you want to do, so don't worry too much if you feel a bit lost right now. It takes time to figure out what you want to do with your life, but luckily, there are plenty of options for you.
Advertisements
CONTINUE READING BELOW
Have fun and choose the one that will suit you best.