Covid-19 has forced organizations to leave their comfort zones. Many had to find new ways of offering their services. As a result, they invested in new technologies to reach a whole new level. Remote learning is gaining more popularity daily. It's allowed people to learn from home and overcome existing challenges. However, several technologies like virtual reality and artificial intelligence have also impacted education.
If you seek to get more information about how tech is changing the way we learn, you can't miss reading this article. It'll provide you with a list of some tech trends impacting the future of the education industry.
Related: 3 Career Paths Set To Survive The Covid-19 Pandemic
Global Education
The Internet has been key to keep people connected. Years ago, communicating with people overseas was almost impossible. Letters took months to arrive and getting an answer may be years. IoT has made possible global education since companies are offering online courses. During isolation, many people enrolled in online coding boot camps to update their skills. Coding schools like Thinkful and Springboard are among the most popular these days. They allowed many to get a job and overcome unemployment.

Day after day, more companies are adopting online teaching strategies since it has proven to increase not only teachers' satisfaction but the students'. Also, remote classes are great for those that have a busy schedule. Self-paced and part-time courses are now available and you can learn from any place. All you need is a laptop or a mobile device. Remote learning is helping companies take big strides and students are accessing better education. In that case, there's no doubt that more companies will offer online services.
.........................
Collaborative Learning
The Internet has enabled people to build huge learning communities. StackOverflow and iFixit are some sites that are very popular these days and professionals visit to learn. StackOverflow is a huge tech community that allows developers and tech professionals to clear any doubt they may have or overcome any challenge. Since there's a wide range of experts that are willing to help, finding a solution to your problem will be possible.
On the other hand, IFixit is for those who want to learn how to repair things. For example, imagine that your smartphone requires service and you want to do it yourself. On the iFixit site, you'll find repair guides and suggestions to achieve your goal. If you don't have the right tools, you can add all you need to your cart and make a purchase. These kinds of sites have taken collaborative learning to a new level by enabling users to find the right help at any time.
.........................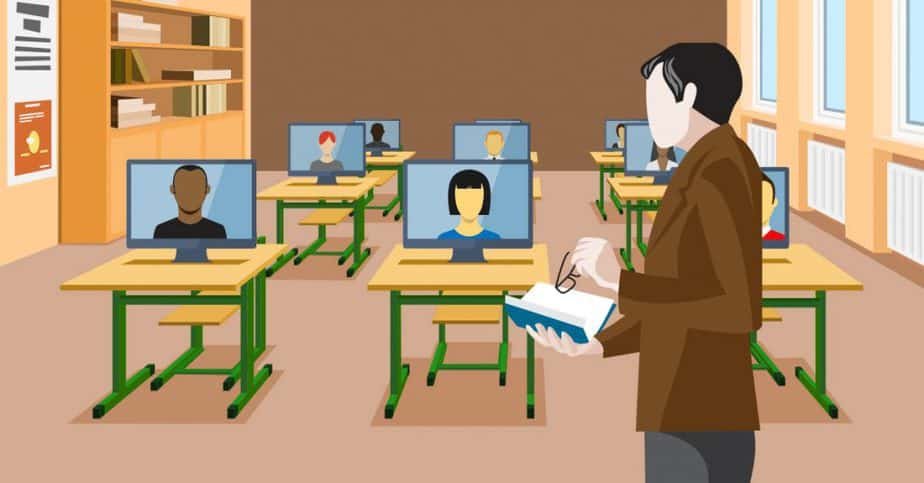 Immersive Learning
Immersive learning has become possible thanks to virtual reality and augmented reality. Nowadays, VR is used in several industries to provide better experiences. For example, in the travel industry, it allows companies to make guests feel engaged. Marriot Hotels is a company that is already using VR to enable guests to experience a new way of traveling by visiting any place in a virtual environment.
Other companies have used VR to allow professionals to develop their skills. For professionals, improving their soft skills is key. They often have to make important decisions. Consequently, If they don't handle stressful situations in a good manner, they might lead the company to bankruptcy. VR platforms offer different scenarios that enable students to work on different areas and focus on their weak points.

On maintenance training, VR allowed businesses to reduce costs and analyze procedures. As a result, they can create new maintenance plans and apply better techniques to provide the best result possible.
Although VR sounds like a dream for many, it wouldn't exist without software engineers. The demand for individuals with software engineering skills is growing continually. Given that, if you seek to catch employers' attention, don't hesitate to learn how to code. If you want to know what skills are necessary, you should visit the website Computer Science Hero. It'll help you to get the information you need to see if software engineering is a good match for you.
.........................
Conclusion
The future of education seems more digital than ever. New technologies are becoming essential not only to meet students' needs but to stay relevant. In that case, those who don't adopt new ways to offer their services might drop out of the competition. Online teaching and collaborative learning will become more popular in the following years. After all, they have made education much more comfortable and accessible.