Going to the Italian south? In Sorrento, there are many things to do. This charming seaside town near Naples has a lot to offer on its own and makes a great home base for exploring the region.
Our brief guide for things to do in Sorrento has everything you could want and more if you're dreaming about cobblestone alleyways, coastline vistas, and dining in lemon trees. In addition, you can explore the top breadth accommodations with villas and holiday homes in Sorrento.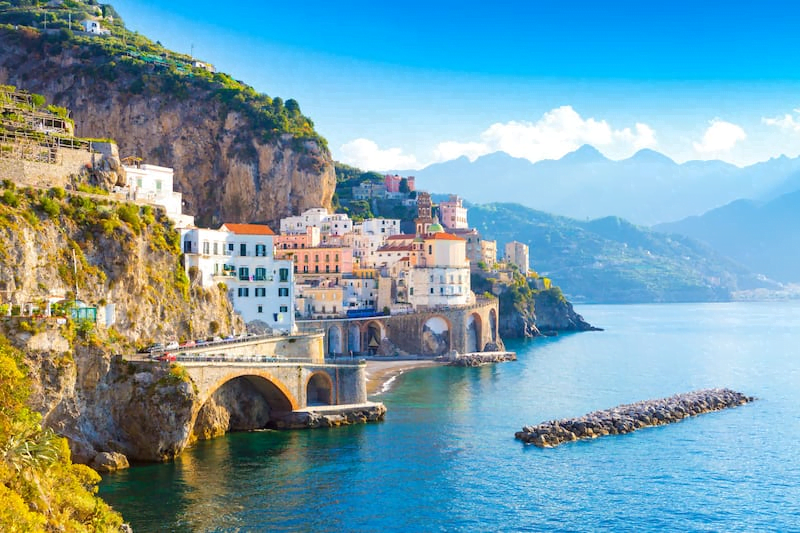 Marina Grande
From Villa Comunale, Marina Grande's fishing village is a short fifteen-minute stroll away. The fishing harbor in Sorrento offers a quaint village feel, with colorful boats and eateries that look out over the calamari, or go to Ristorante Bagni Delfino for a more elegant dining experience.
In any case, the fish is delectable, and the setting is spectacular, with breathtaking views of the Bay of Naples.
Enjoy The Tastes Of Sorrento
Sorrento is a fantastic place to dine because of the plentiful local produce and the inherent passion for food and wine. If you're craving pizza, you can find one quickly because of the city's proximity to Naples.
.........................
Of course, there is always fresh seafood available. You can find superb restaurants in Sorrento's old town and reputable hotels, but Marina Grande is the best spot to find regional seafood in a village ambiance. Be sure to sample the local wine as well.
Go Shopping In The Old Town
Sorrento is a haven for shoppers. Visit the boutiques on Via San Cesareo and the nearby laneways. Additional to colorful regional clothing known as Moda Positano, you may discover artisanally crafted ceramics and inlaid wooden objects known as intarsia.
You will adore Sandali Siniscalchi's exquisite handmade sandals, and of course, it's simple to restock on limoncello. Additionally, there is a neighborhood market open all year long where you can buy home furnishings and linens on Mondays in Piano di Sorrento and Tuesdays in Sorrento.
Walking and Hiking
You may have some outdoor fun and adventure while relaxing and taking in the sights in Sorrento. There are a lot of hiking paths nearby. These stone walkways, which were once used by donkeys to travel between villages, weave past lemon and olive trees and provide stunning views of the Campania landscape.
.........................
From Sorrento's Piazza Tasso, a well-known short route leads to Massa Lubrense, where you can board a bus to return to Sorrento. The trip takes about 90 minutes one way.
Water Sports
There is no better way to admire the splendor of the surrounding scenery than to get out on the Bay of Naples. If you need a break from sightseeing, you may take a kayak trip on the Sorrento coastline that circles Punta Campanella, a protected marine wildlife area.
You can take a tour with a marine biologist and enter sea caves while on tour. There is time to go snorkeling in the pristine ocean waters. Or, if you're looking for a surge of excitement, experience the exhilaration of a parasailing journey over the glistening blue sea.
You'll spend 90 minutes on the water after leaving Marina Grande, at least 10 of which will be spent soaring above the ocean while taking in breathtaking coastline vistas. Undoubtedly a pleasant experience for kids and people of all ages.
.........................