40 Small Business Ideas That Will Work In Nigeria
It's no news, the advantages of being your own boss. You get to decide your time and your availability. Besides being your own boss, the unemployment rate in Nigeria have driven a lot of young people into desperation. The available ones are carted away by individuals with "privilege".
A lot of individuals, decide to start their own businesses but most times, are confused on how to go about it. There are a thousand and one small business ideas that can work in Nigeria. Reading through this article will help you decide on the business to begin.
Small business ideas in Nigeria
For the purpose of this article, we'll be looking at 40 small business ideas.
1) Tailoring/ fashion designing
Tailoring is one of the small business ideas. A tailor is one who makes/sews clothes for people while a fashion designer brings your cloth idea to life, and helps you style it. Tailoring was previously seen as a job for the underprivileged individuals in society. The narrative is changing fast as even graduates, are making a living and living large from tailoring.
To be a great tailor, you might want to create a niche for yourself. Do you want to be a menswear tailor, womenswear tailor or kiddies clothing tailor. Having a niche makes you a professional and which in turn makes you stand out.
With as little as 20-40 thousand naira, you can learn from a professional tailor. Setting yourself up with the equipment you need like sewing machine, weaving machine and the like may cost more. You can begin the business from the basement of your house and as you make profit, you can enlarge.
2) Writing
Writing is beginning to evolve from a small business idea to a full-blown career. A lot of individuals achieve their livelihood from writing.
You can be a freelance writer and offer your skills on platforms like Upwork, Elance and Fiverr. You can also work for a company, manage their social media platforms and create content for them.
As a writer, you can diversify into copywriting, product description, ad copy, sales copy, content writing, social media content writer, proofreading, editing, CV writing and much more. It's best to choose a niche and grow in it.
Several courses are available for writers and wannabe writers online. Platforms like Udemy provide such platforms.
3) Mini importation
Different individuals deal with several items. One of the major challenges they face is importation and the hassles of clearing the goods at the Port. Mini importation is a small business idea that is very rewarding and lucrative. As a mini importer, just like the name mini, you handle the importation of small business items like lace materials, ready-made cloth, kitchen utensils, medical equipment, hair, shoes, bags etcetera. The major country that people import from is China, as the ease and efficiency makes it alluring.
As an importer, you may decide to sell the goods yourself, or collaborate with wholesalers, drop-shippers and even end chain consumers.
To get into the mini importation business, you will need to be trained first. Several individuals teach mini importation for just a token.
To start importing, you might need to take a survey of lucrative businesses around your area, and talk with their owners on supply.
The capital for the business is relative to the goods you import. For a start, it won't cost so much, but with the influx of customers and orders, you make more money.
The capital for the business is relative to the goods you import. For a start, it won't cost so much, but with the influx of customers and orders, you make more money.
4) Selling handmade crafts
If you specialize in making handmade crafts, you can make a living selling them online, on platforms like Etsy. Handmade crafts could include painted dolls, vases, phone cases, jewelry etc. You don't need a large following on Etsy, as it has the necessary audience already.
5) Dry cleaning business
To start a dry-cleaning business, you will need to rent a space or construct one. Depending on the weight of your pocket, you can buy a washing machine, a good steam iron, an ironing board, and some other small items.
Dry-cleaning is one of the small business ideas you can start, but with consistency, profit rolls in.
6) Fish farming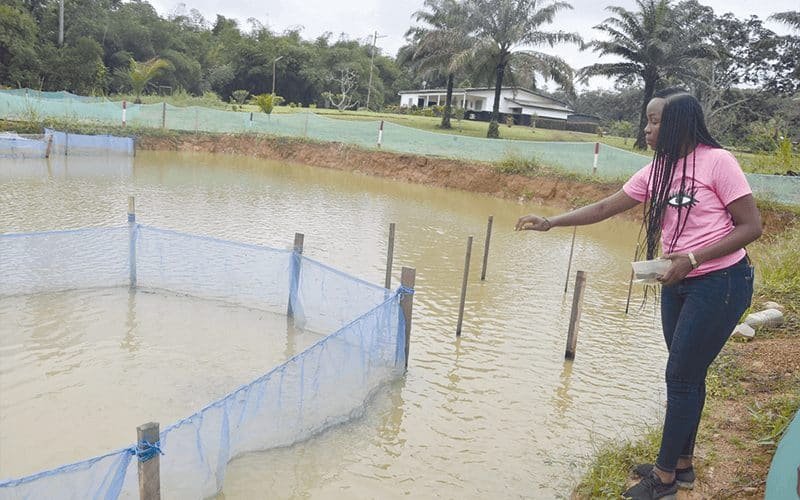 There are several restaurants that serve fish pepper soup or grilled fish. They usually liaise with small fish farmers, to supply to their restaurants.
To become a fish farmer, you will need dedication and consistency. Firstly, a space is required to construct a pond for the fish. Running water and feed should also be purchased and finally, you can buy the fingerlings.
Fish farming is very lucrative in Nigeria. Besides selling to restaurants, individuals also buy the fresh fish. With time and manpower, you may decide to include drying the fish. This will create an even bigger boom, in the business.
7) Poultry farming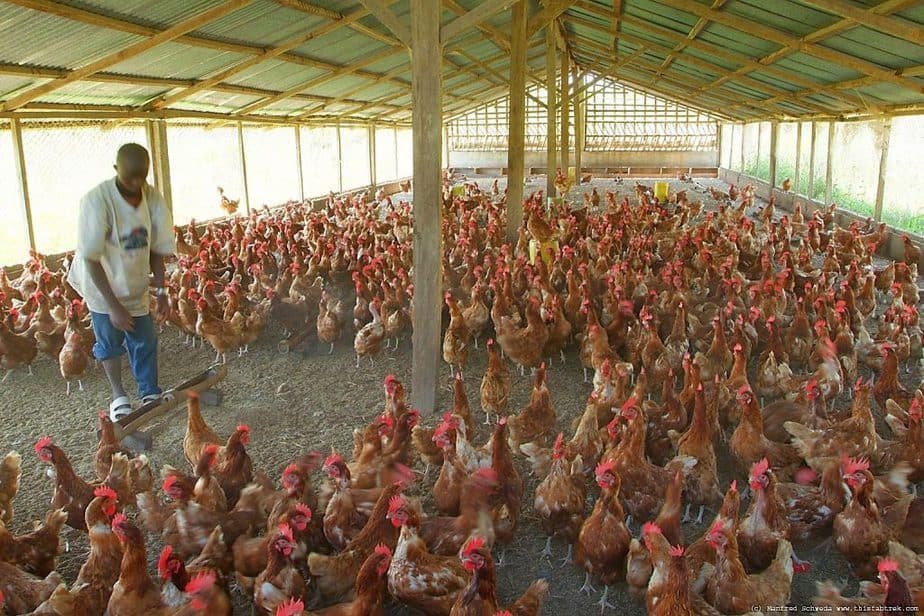 Poultry farm in is usually popular during particular seasons of the year. The demand for birds increases during Christmas and Easter, especially for Christians.
Poultry farming is another great small business idea, that is lucrative, especially if managed properly.
Before opening a poultry, it's important to carry out proper research so as not to accrue losses.
First and foremost, on a small scale, a space is gotten to set up the poultry. You can also decide to use wood to construct the poultry.
Adequate lighting is installed to generate warmth and then their feeds are bought. Chicks are sold for as low as #500. You can buy as much as you want, according to your pocket.
On a larger scale, you might want to introduce the sale of turkeys, Guinea fowls and local chickens.
With time, as the birds grow and the business flourishes, you can start selling and supplying eggs.
Poultry business is one of the many small business ideas in Nigeria, and very lucrative.
Also Read: Businesses You Can Start With 50K or Less:
8) Baking
There are always birthdays, weddings, marriage anniversaries, parties etc being celebrated every day in Nigeria.
Baking and pastry making is one of the lucrative small business ideas in Nigeria. Unlike some other businesses, one can start baking without a huge capital. You can also learn it from the comfort of your home.
There are a thousand and one things you can bake. Birthday cakes, small chops, chinchin, meat pie, spring rolls and much more.
To be a great baker, you can register and learn under someone or in a baking academy or you can teach yourself at home using YouTube videos and the like.
As a baker, you can start making money by supplying pastries to shops within your area. You can also advertise on social media while showing samples of your work.
9) Car wash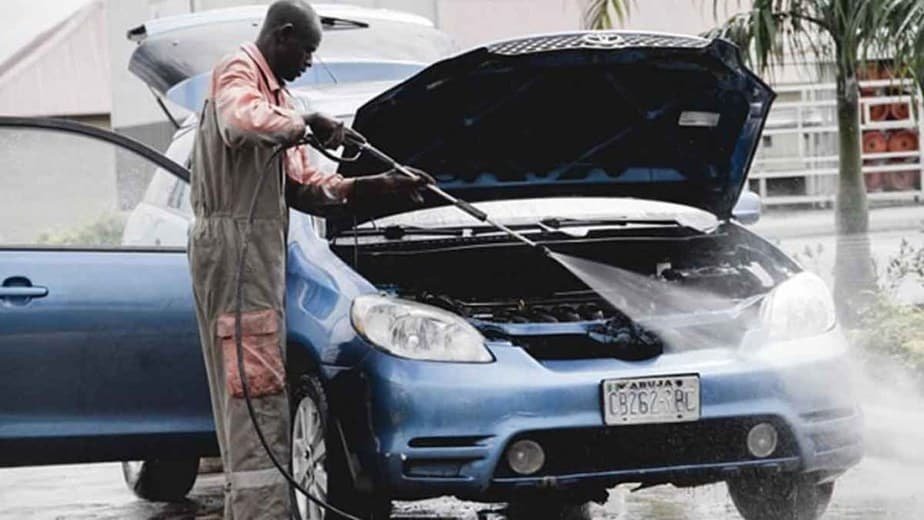 Car wash business is a small business idea, relevant in areas where car owners live or work. Most individuals that have 9-5 jobs would rather outsource car washing, than stress themselves.
Car washing requires no special skill. It just needs a parking space, running water, a hose, and some detergent to wash.
You make money from each car you wash and if you are superb at it, people will keep coming back.
10) Graphic design
In this age, people find it difficult to read written texts. Pictures are more expressive and will hold their attention more. To this effect, several companies, start-ups, and big companies, almost always require the services of a graphic designer.
Graphic designing is one of the profitable small business ideas. The props needed are just a laptop and the appropriate software.
You can learn graphic designing online, or learn physically from someone. Several software applications exist, to make the work easy. The charge for each work you do, I determined by you and the agreement between yourself and the customer.
11) Transport business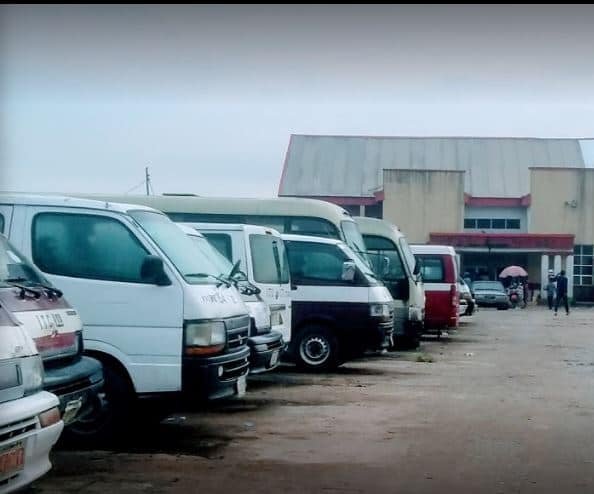 Starting a transport business in Nigeria may require having your own vehicle. It is one of the ideal small business ideas. To enter the transport business, you can register with companies like Uber or Taxify. You can also decide to be self-employed and do it on your terms.
Some individuals would prefer letting the vehicle out for a period of time and the individual pays returns.
The transportation business is really lucrative as individuals are constantly on the move. Profit comes in daily, depending on the number of passengers carried.
12) Make-up/cosmetics business
There is no occasion, for a woman, without a face beat. Make-up has become a vital part of a woman's arsenal. Due to this fact, the make-up and cosmetic business is a lucrative small business idea.
To start this business, you might have to take make-up classes because your art sells itself. Also invest in original make-up items.
You can also sell make-up and skin care items too in addition to running a make-up parlour.
Click here for tips to starting your own cosmetics business.
13) Woodworking business
Woodworking, also known as carpentry or furniture making business is an ideal small business idea in Nigeria. Furniture and upholstery is important for the facelift of every house or apartment. As a woodworker, you might not start off with making upholstery. Small steps first.
Firstly learning woodwork is better off hands on unlike some other businesses that can be learnt online.
You can set up your work space in a little enclosure and start taking orders. Like every other art, your work sells itself. If your customers are satisfied, they will refer others to you.
14) Real estate business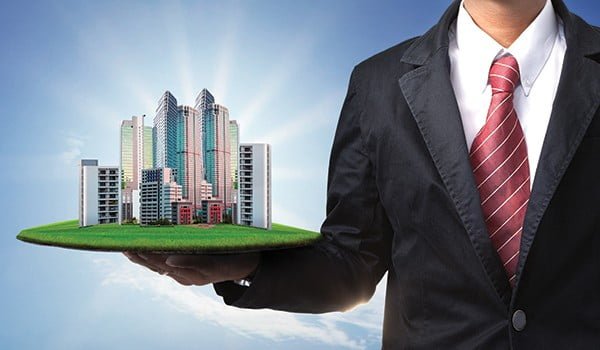 The real estate business might not in every sense be a small business idea. There are subsections in it that qualifies it as a small business idea.
Firstly, real estate has to do with the sale and purchase of houses, office complexes, lands and the like. It is a big business sector.
Subsections that qualifies as a small business is
a) An agent. An agent is someone who scouts for buyers for a house, piece of land or any product or service kept for sale. They contact buyers and serve as a link between the buyer and the seller. They make their money by the payment given to then by the buyer known as agency fee and also by the cut given to them by the seller for bringing a customer.
Agency business has its ups and downs. Business might not move as fast, except you operate in a busy city.
15) Courier service
Courier service is an important business that is daily sought after. It is a lucrative small business idea.
Courier service involves making deliveries for companies to their customers or even running errands for customers.
This business can be started up on a small scale or large scale. On a small scale, you might decide to start up with a motorcycle. This is to circumvent all the traffic issues on the way.
You might affiliate yourself to a company, or decide to be independent. What ever you choose, endeavor to advertise your services both offline and online, for patronage. It's important to have a social media platform, where you can also encourage your customers to drop testimonies about your services. These testimonies serve as a magnet for other customers.
16) Ice block production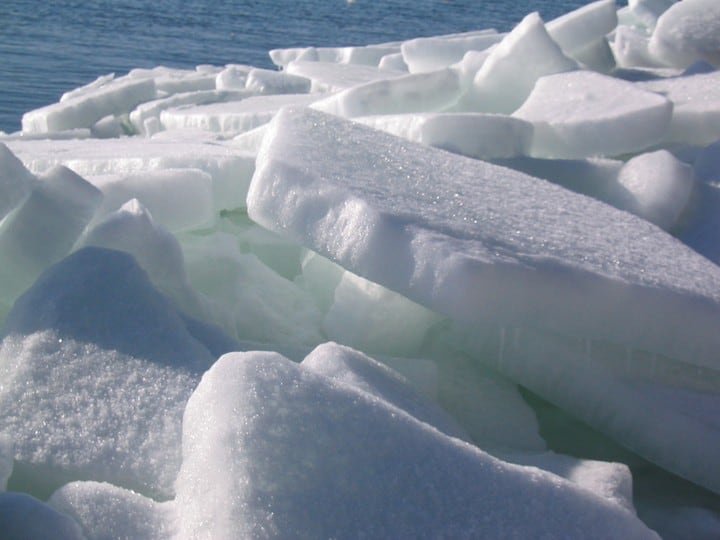 Ice block is needed to cool drinks, water, foodstuff, and every other thing that needs to be kept cool. In our part of the world, due to the epileptic power supply, different people resort to other means to chill their drinks for sale. This makes ice block business, a great small business idea.
The plus to this business is that you can start it up in your house. If you have a deep freezer and bags of water, voila, business has started.
The frozen bags of water are sold to traders who place a demand. You get to decide the price you want to sell for. It's a popular small business idea in Nigeria.
17) Event planners and decorators
Celebrations like Thanksgiving, birthday parties, funerals, weddings etc happen every day in Nigeria. The services of an event planner are needed to take the stress and ease the load off the celebrant and their families.
Event planning business is one of the small business ideas, which has the capacity to grow to a large business. Being an event planner does not cost so much, you just have to have the right contacts like bakers, decorators, caterers etc
Related: 38 legitimate ways to make money online
18) Fitness trainers
Being fit is underrated. People are gradually understanding the need to be fit but the information is limited. A fitness trainer, gives fitness advice and exercise routines to individuals.
For business purposes, a fitness trainer can set up a gym. This can be capital intensive. You can also decide to guide people through their fitness routines online or coach them in their houses for a fee.
Note that this business needs an online presence for adverts sake, and like other art, your success sells itself hence, the need for testimonials.
19) Haulage and logistics business
Logistics and haulage is vital in both big cities and small cities. There is almost no business that does not require hauling services. Hauling involves carting goods from one area to another.
Read here for more information on starting the business.
20) Start a provision store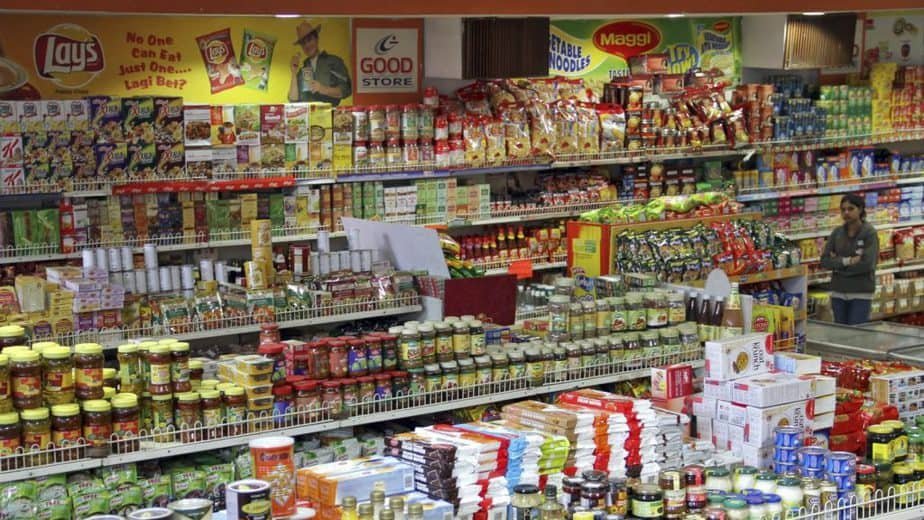 Starting a provision store is one of the small business ideas in Nigeria. It is a lucrative business capable of making much profit especially in areas where there are no provision stores.
The capital to start up a provision store is not much. You can expand as time goes on.
21) Hairdressing salon
To start hairdressing, you must not have a salon contrary to popular belief. Hairdressing is a small business idea in Nigeria. You can make a lot of gain from hairdressing.
Hairdressing, as a small business idea in Nigeria, can be started in the comfort of your home. You can also offer home services till you get your own space to set up a shop.
Profit is gotten by the price your customers pay. This business has the potential to evolve into a big business with time.
22) Photography services
Photographers are needed for indoor and outdoor photo shoots, for weddings, anniversaries, birthday, funerals, parties etcetera.
It is a small business idea in Nigeria. To start up your business as a photographer, you will need to learn properly, the art of photography and editing. As a start up, you must not have an indoor studio. You might just need a good social media presence or a website, where people can book you for pictures.
Photography is art and excellent work is noised abroad.
It is also important to note that there are different types of photography. Landscape, still form etcetera. You can take beautiful pictures and sell online too.
23) Dog breeding business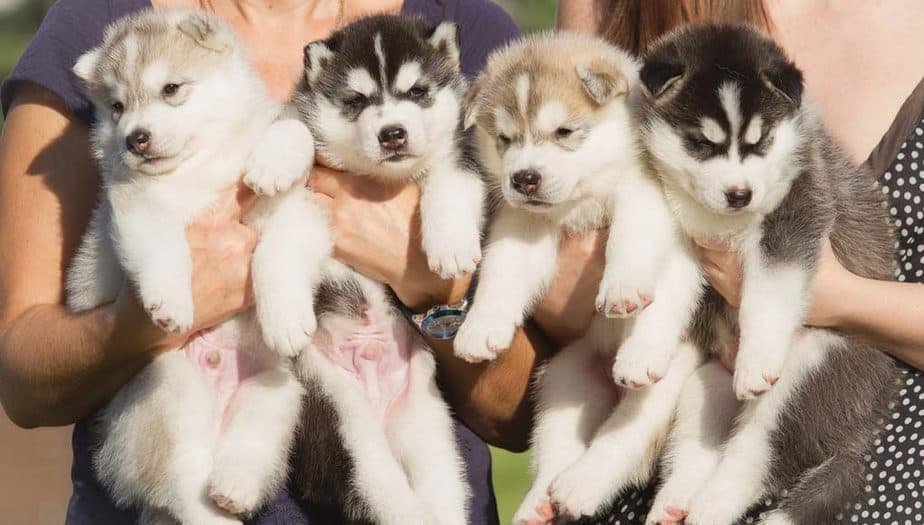 Dog breeding is a popular business in Nigeria. A lot of homes have dogs and many others would want to buy.
Starting your dog breeding business need not be on a large scale. You can buy a male and female puppy, and groom them till they grow and start breeding. The price of the puppies are dependent on the specie of dog you breed.
With time, you can expand your business to allow for crossing female dogs. The owners pay a specified sum of money for their dogs to be crossed when they are on heat.
Dog breeding business, though a small business idea, can be quite demanding and tasking. It needs patience and utmost safety.
As the dogs grow, you might need to keep them in a separate enclosure for safety purposes.
24) Search Engine Optimization and Search Engine Marketing
Online businesses, especially content developing, blogging and the like have taken a competitive turn. To stay on top of the game and remain relevant, website owners and bloggers resort to search Engine Optimization and search Engine marketing. It is a small business idea that can be done from the comfort of your home.
25) Piggery business
Pork is a delicacy in Nigeria. Several restaurants and eateries serve pork meat. As a pig farmer, you can supply pork to these restaurants and eateries. Besides pork, bacon and other products gotten from pigs are in high demand.
Starting up a pig farmer may at first be capital intensive but in the long run, the benefits outweighs the efforts put into it.
Find out how to be a successful pig farmer here.
26) Flower sales
Flowers can be gifted to your loved ones on special occasions like Valentine's Day, Christmas day, wedding anniversaries etc.
Opening a flower shop is not as capital intensive as it seems. The main effort is put into running adverts, having a strong online presence, making deliveries and tending the flowers because they are delicate.
Read here for more information on running a flower shop.
27) Juice/smoothie production
Healthy drinks and meals are gaining popularity. The shift from fizzy drinks to healthier alternatives is massive.
Making juice and smoothies is a great small business idea in Nigeria. Several individuals have started juice bars or shops where they make smoothies, parfait, fresh fruit juices and the like. Having a snack bar or collaborating with a baker would even be more ideal as to make the business move smoothly.
28) Catering services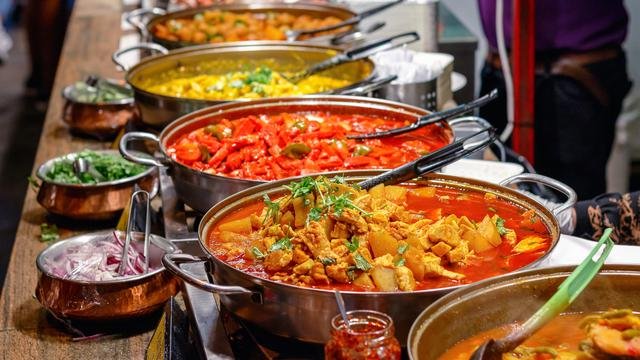 There's never an end to festivities. Festivities need meals ranging from rice, soups, salad etcetera. Catering covers all of that comfortably and the plus is that you can start small. Find out more about catering and how to be a good caterer here.
29) Snail farming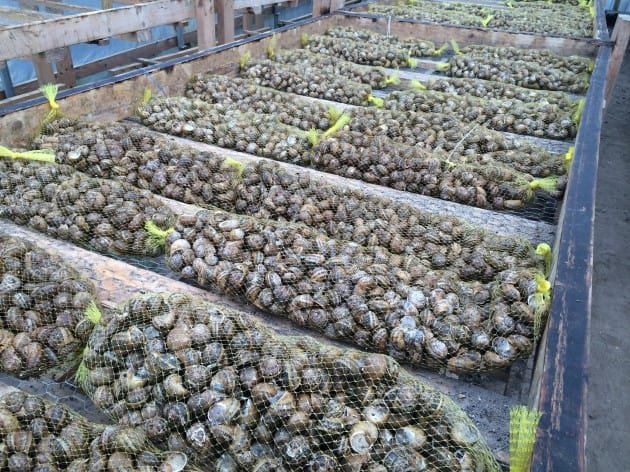 Like fish and pig farming, there's always a demand for snails. Snail farming can be carried out effortlessly and is an ideal small business idea. It has the capacity to grow into something bigger.
Read here for more information on snail farming.
30) Eateries/ restaurant business
Eateries and restaurants are chill out spots for individuals. Starting an eatery, is a small business idea that will work and thrive especially in densely populated areas.
Your eatery can first start as a snack bar and then grow to something larger.
Read here for more information.
31) Pure water business
Sachet water is a very popular form of drinking water in Nigeria. It is a cheaper alternative to bottled water.
Pure water manufacturing business is a lucrative small business idea. As a sachet water manufacturer, you can begin to supply shops or stores around you and make profit.
Check out here for details on starting your pure water business.
32) Liquid soap production
Liquid soap is useful for everyday purposes. It is used for washing clothes, plates and in recent times, with the outbreak of CoronaVirus disease, its demand has quadrupled.
The capital for starting out this business is very small. With ad little as #5000, you can start up liquid soap making and branding and record huge profits, especially if you have people to supply to.
Check out here for information on starting your liquid soap business.
33) Rental services
Rental services has been a popular small business idea in Nigeria. Rental services is an umbrella term. Several services that can be rented include canopies, chairs, plates, spoons, chaffing dishes for caterers, cars, ambulance, wedding gowns etc.
Choosing the section to enter into depends on your decision and the capital you have.
34) Football viewing centre
Football viewing centres are a major source of funds to the owners. Football leagues are played steadily and unfortunately not so many people have the means to watch it. For some individuals, despite having the means, the fun gotten from watching in a viewing center cannot be equated to watching alone. It is a lucrative small business idea in Nigeria.
Starting up a viewing center just needs space, satellite dish and a television. Each individual who comes to watch the ball, pay a certain token.
With time and profit making, a larger set up is established.
35) Wig making
Wigs have made looking good and fashionable less stressful. The demand for wigs have risen exponentially, especially following the popularity of human hair weaves.
Different types of wigs exist they include braid wigs, ponytails, closure and frontal wigs and the likes.
You can learn wig making from someone or online.
Starting your own wig making business may not cost you more than #20,000. Like art, your business sells itself. Don't also neglect the part of advertising and having a good social media presence.
36) Recharge card business
Recharge card and days selling business is one of the ideal small business ideas in Nigeria. Recharge cards printed can be delivered to shops around you, or sold Online. You would have to publicize about the business though.
37) Shoe making
Shoemaking is one of the popular small business ideas in Nigeria, especially in commercial cities. To learn shoemaking, you might have to take some courses or learn under someone.
You can start shoe making business from the comfort of your home. You will have to buy the materials and equipment you need and also work on having an online presence.
Visit here for a guide on shoe making business.
38) Cryptocurrency trading
The era of digital currency is here. Cryptocurrency trading is popular in Nigeria. Besides Bitcoin, other cryptocurrencies are Tron, Ethereum etc.
Trading crypto will have to be learnt. It's an ideal small business idea as it can be done from the comfort of your home, using just your phone or laptop.
Visit here for more information.
39) Pet grooming
Several homes in Nigeria have pets. A lot of them need help grooming their pets. The grooming entails bathing, de-tangling fur, clipping nails etcetera.
As a pet groomer, you offer these services to pet owners for a price. You can run a home service system or have the pets brought to your work space.
Click here for more information.
40) Home cleaning services.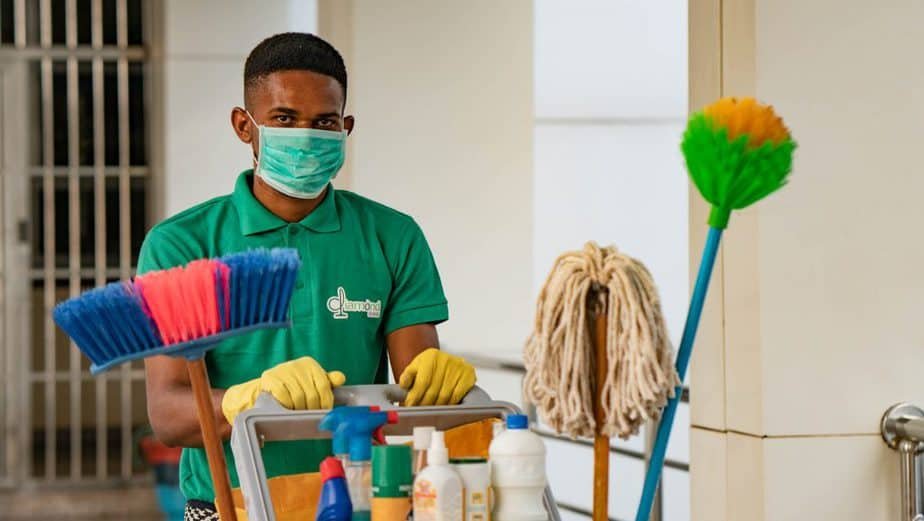 Home and office cleaning services is a great small business idea. Starting up does not cost much. All you'll need is to do adverts and also ask your clients for referrals.
Visit here for tips to start your home cleaning service.
Conclusion
There are numerous small business ideas in Nigeria. You can choose one that comes with ease for you and work hard on it. Consistency is required to grow your business.