According to USnews, Canada ranks 3rd as the best destination for international students. It comes as no surprise that the Canadian student visa is largely sought after by international students, considering the fact that it holds a beehive of internationally acclaimed schools and guarantees a quality of life that's uncommon.
For a country to be this much acknowledged for its state of affairs, it is only natural to expect a meticulous visa application process. As it is the case with countries that hold themselves in high esteem: they are averse to accepting just anyone that could hamper the standards that have been set over years by the country
A large percentage gets denied a visa because they didn't study intricately the requirements for the visa application process, hence making them unqualified. This article will serve as a guide to enlighten you on all the rudiments you should be privy to as you make that move to apply for a Canadian student Visa.
You might also like: How to Make Money While Travelling? Jobs you can do on the go 2020
.........................
Here are some essential steps you should follow to get a Canadian student visa with work permit:
1. Attain your acceptance letter
The acceptance letter, which would be retrieved from a Canadian university that provides you admission, is one of the essential documents that's required for the visa application process. You will need to make up your mind on the school you intend going to, secure your admission and request for your acceptance letter as it is important for your visa application.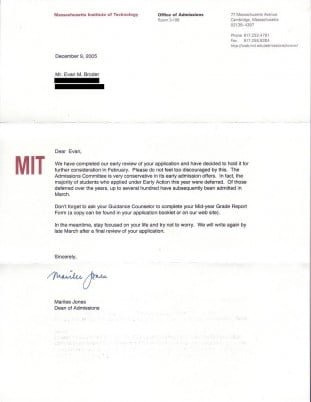 Here are some of the top-rated universities in Canada and their respective tuition fees:
University of Toronto – 6,500 – 17,500 CAD per year.
The University of Alberta – about 6,500 CAD per year.
The University of British Columbia – about 6,500 CAD per year.
McMaster University – about 15,000 CAD per year.
Queen's University – about 14,000 CAD per year.
Dalhousie University – about 10,000 CAD per year.
Simon Fraser University – about 6000 CAD per year.
Western University – about 9000 CAD per year.
However, Engineering students pay 15,000 CAD per year while students studying courses related to business pay 29,000 CAD per year.
.........................
● The University of Waterloo – about 7000 CAD per year for students studying Art related courses and 15,000 per year for engineering students.
2. Make inquiries to be sure you need to apply for a student visa in Canada
Not everyone requires a student visa to make them eligible to study in Canada. Some conditions eliminate the need for student visa application in Canada, which are:
Enroll in a program that lasts less than 6 months.
Being a member of foreign armed forces from the Visiting Forces Act.
Having an Indian status registered in Canada, even though you are not a citizen of Canada.
Being a staff member or a family of a foreign representative in Canada, who is accredited by the Department of Foreign Affairs, Trade, and Development Canada.
If any of the aforementioned conditions fit your situation, then you don't need to apply for a student visa in Canada as those conditions make you already eligible. However, you will require an Electronic Travel Authorization to facilitate your traveling to Canada.
.........................
3. Commence application for the Canadian student Visa
Once you have gotten your acceptance letter, that's like crossing one hurdle out of the many hurdles in view.
There are two ways to go about the visa application: online and offline.
To apply online for the Canadian student visa, visit the Citizenship and Immigration Canada (CIC) website.
There, you will be required to supply a couple of documents, one of them being the acceptance letter. Other documents you will be required to make available are:
– Valid passport (if you are a U.S citizen, you don't need to present this document). It is advisable to have a passport that will be valid all through the period of your program. For example, if you are going for a 3-year program, you should make sure your passport won't expire before those 3 years.
– Recent passport photographs (2 specifically). The size of the passport photographs should be at least 35 mm x 45 mm.
.........................
– Proof of financial support. This is a document that shows you can afford to survive during your study years. You are expected to have in-between 10,000 – 20,000 per year to be considered.
– Medical examinations to show you are medically fit. This is particularly compulsory for students coming from India and will be handled by impaneled doctors.
– Statement of purpose. This is an essay that entails your intent for traveling to Canada and your reason for choosing your preferred institution. It is not mandatory but it is important to have it handy.
– If you hold intentions to study in Quebec, you would need to submit 2 variants of your document (English and French translations), Certificat d'acceptation du Québec and a statement from the translator.
– Proof of English language proficiency. This could be any certificate ranging from IELTS – TOEFL. It is only required if you come from non-English speaking or a country where English isn't considered as the first language.
.........................
Frequently asked questions
To cover the important information that you should be privy of as regards Canada student visa application, we will be proffering answers to some of the popularly asked questions relating to the topic.
Also read: 13 Top Private Jet Companies For Private Jet Hire
How long does it take to process my visa?
The processing time is not set in stone for all applicants. One applicant could get his/her visa processed faster than another. One certain thing is that the processing time varies across different countries. For example, the average processing time for U.S citizens is about 4 weeks while for citizens from an African country like Nigeria, it could take up to 8 weeks. One factor that greatly contributes to this variation is the speed at which the information provided on the application can be verified and for a country within proximity like the U.S, it is only natural for it to take less time than it would take if it were to be Nigeria.
.........................
However, one factor that could hasten your processing time is having a family member working in Canada.
What's the cost of the Canadian student visa/permit?
The application fees for the study permit are fixed at 150 Canadian dollars (which is equivalent to 114 U.S dollars).
Am I allowed to work during my period of study in Canada?
Yes, but under specific conditions. As an international student, you won't require a work permit to work, but there is a catch. You can work for as long as 20 hours per week when school is on the session and full-time during breaks, provided you have a study permit, valid Social Insurance Number (SIN), proof that you are currently studying for a program that lasts over 6 months.
Is it compulsory to undergo a student visa interview when applying for a student visa in Canada?
Not necessarily. Canada is one of those countries you can get into without undergoing the excruciating process of an interview. In most cases, you aren't required to be interviewed; however, on rare occasions when your visa officer deems it fit, you may be called upon for an interview.
.........................
How long does a student visa last?
By standard, your student visa lasts for as long as your study period lasts with an additional 90 days. This additional 90 day is a window that enables you to extend your visa even after finishing your program.
How can I extend my stay in Canada after finishing my studies?
One trusted way you can employ to extend your stay in Canada is by applying for a temporary post-graduation work permit. This permit becomes a replacement for your study permit and makes you eligible to stay in Canada for as long as your postgraduate studies duration and even as long as 3 years.
The application fee for the temporary post-graduation work permit costs C$255.
To apply for the temporary post-graduation work permit, you are expected to make available the following documents:
– Valid study permit
– Passport
– Passport photograph
– Proof of medical fitness
– Proof of completion of program and final transcripts
Do I need a new study permit to transfer schools?
.........................
More often than not, international students change their minds about their preferred institution of study even after getting an acceptance letter and may need to transfer to a different school. This is done without needing to apply for another student visa. However, one thing that you should do in this situation is to notify IRCC online, immediately after you are issued an acceptance letter from the new school.
Related Article: Jobs in Canada That Are Insanely Easy to Get
Do I need to apply for a student visa for distance learning in Canada?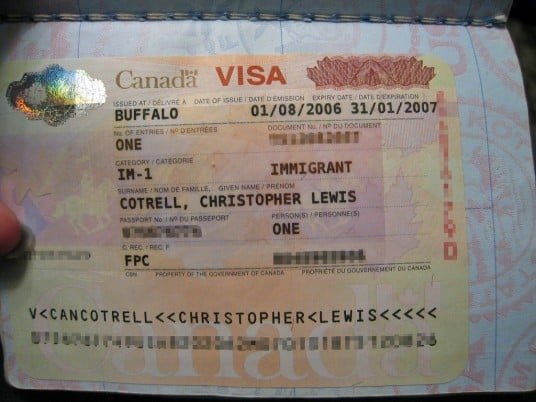 Distance learning programs are programs where you don't have to be physically present to be a participant in the learning activities. The learning activities take place online, even examinations. For a program as such, you don't need to apply for a student visa. However, if your distance learning program includes an in-Canada portion, where the program extends more than 6 months, you will require a study permit.
To be abreast of up-to-date information as regards Canada student visa application, visiting here.
.........................