So, you're interested in learning about Peter Obi's net worth and biography. Peter Obi is a successful businessman as well as a politician who had worked in the private sector for many years before entering politics. Continue reading if you're interested in learning about Peter Obi's net worth and biography.
Peter Obi's biography
So here's Peter Obi's biography: His full name is Peter Gregory Obi, and he was born in the city of Onitsha in the state of Anambra. His family and friends affectionately referred to him as "OKWUTE," which means "ROCK." Peter Obi was born on July 19, 1961, in Onitsha, Anambra state, and received his elementary education there. Christ the King College, Onitsha, was where he received his secondary level of education.
Peter Obi pursued his higher education at the prestigious University of Nigeria, Nsukka, where he graduated with a degree in philosophy in 1984. Did you know he loves football so much? Well, that's surprising, but he took his love for football to another level by joining the Nigerian football. It's not surprising that Peter Obi enjoys learning new things on a daily basis; this was made abundantly clear when he travelled outside of Nigeria to top international schools for further education.
Advertisements
CONTINUE READING BELOW
Harvard Business School, Boston, USA; London School of Economics, where he studied Financial Management/Business Policy; Columbia Business School, New York, USA, where he studied Marketing Management; Institute for Management and Development, Switzerland, where he also received two certificates in Senior Executive Program and Chief Executive Officers programme; Kellogg Graduate School of Management, USA; Oxford University, UK; and Cambridge University, UK. He was a member of the American Society of Association Executives.team in 1989.
The Professional Life of Peter Obi
It's also no surprise he's a successful businessman. As a result of his intelligence and business acumen, Peter Obi has been able to establish a productive and respectable career in the business community. He has worked for a number of high-profile companies in a variety of managerial and business capacities. Among the businesses with which he has been associated are:
Advertisements
CONTINUE READING BELOW
Next International Nigeria Ltd
Guardian Express Mortgage Bank Ltd
Guardian Express Bank Plc
Future View Securities Ltd
Paymaster Nigeria Ltd
Chams Nigeria Ltd
Corp Ltd and Card Centre Ltd
Peter Obi in Politics
His political career wasn't a smooth one at all and here's why: Peter Obi's political career was beset with obstacles, but he overcame them all because of his determination and boldness. He originally ran for governor of Anambra in 2003 as a member of the All Progressives Grand Alliance (APGA). INEC, on the other hand, proclaimed his opponent Chris Ngige the winner. Peter Obi refused to accept the judgement and contested it in the courtroom for 3 years until he was proclaimed the winner and sworn in as governor on March 17, 2006.
Peter Obi ran for Governor of Anambra State for a reelection campaign in 2010. He triumphed over his rival, former CBN governor Professor Charles Soludo, in the election. After handing over power to Willie Obiano in 2014, he continued to lead the residents of Anambra for another four years.
Advertisements
CONTINUE READING BELOW
During the 2019 presidential election, Peter Obi aimed to be Nigeria's vice president. He was Atiku Abubakar's vice-presidential candidate in the People's Democratic Party. However, he was defeated by incumbent President Muhammadu Buhari in the election.
Peter Obi Honours and Awards
Man of the Year, Sun Newspaper, 2007
Most Prudent Governor in Nigeria, Thisday Newspaper, 2009
Nigeria's Most Trustworthy Governor, Champion Newspaper, 2009
Governor of the Year, West Africa ICT Development Award, 2010
Zik Leadership Prize, 2011
Best Performing Governor on Immunization in South-East Nigeria, Bill & Melinda Gates Foundation, 2012
Leadership and Good Governance Award, Ezeife Leadership Foundation, 2012
Golden Award on Prudence, Methodist Church of Nigeria, 2012
Man of the Year, Business Hallmark Newspaper, 2012
Man of the Year, Silverbird, 2013
Award for Outstanding Example in Leadership and Governance, The Voice Newspaper, 2014
Most Outstanding Igbo Man of the Decade, Champion Newspaper, 2014
Golden Merit Award, Nigerian Library Association, 2014
Golden Jubilee Award, Catholic Diocese of Onitsha, 2015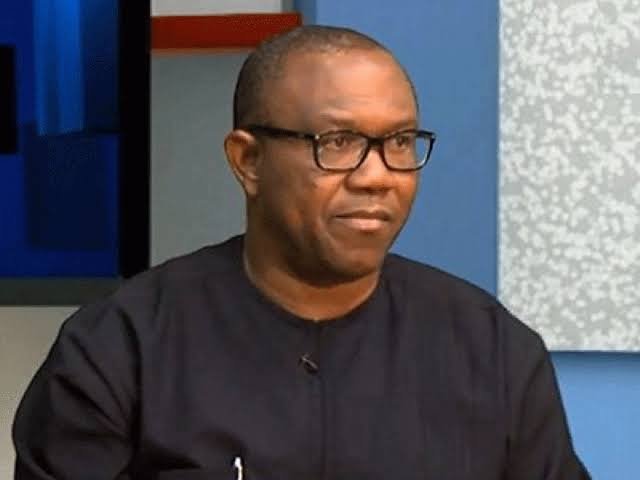 Peter Obi's Net worth
Advertisements
CONTINUE READING BELOW
It's no surprise the former governor of Anambra state and vice-presidential candidate of the Peoples Democratic Party in the 2019 general elections. Peter Obi said he was a trader who ventured into banking before he became a governor. In fact, Publix Super Markets, an American supermarket chain, also named one of its stores in his honour. He is a trained engineer and has an estimated net worth of $10 million even before becoming governor of Anambra state.
Peter Obi's Personal life: Marriage, Children and Family
Peter Obi is happily married to Margaret Brownson Usen, who he met in 1992. They have two lovely children: Gabriella Nwamaka Frances Obi and Gregory Peter Oseloka Obi. Plus, he is a devoted Catholic.
Peter Obi's Net worth: cars and Properties
A man as wealthy and influential as Peter Obi can afford to ride the best of cars. During his tenure as governor, it is reported that he rode in a convoy containing exotic and luxurious cars. Possible luxurious cars in Peter Obi's garage include a Mercedes Benz AMG C63, Lexus LX 570, and Toyota Land Cruiser.
Advertisements
CONTINUE READING BELOW
Peter Obi, who lives in a mansion worth millions of naira, is said to own a 650 million dollar mansion in Enugu, Nigeria. It's also said that he has a house in London and multiple houses scattered across Nigeria.
As previously stated, Peter Obi is a successful and extraordinarily blessed man, owing to his passion for learning and his persistence. It would be incorrect to state that he arrived at his current level just by chance. Aside from his successful business and incredible political career, his marriage relationship has been absolutely wonderful throughout the years, and he is grateful for that.
Did you enjoy this quick review of Peter Obi's net worth? If you did, there's more where this came from. Don't forget to check back to read more biographies about the lives of popular people all over the world.
Advertisements
CONTINUE READING BELOW