Dive deep into the journey of Nigeria's top footballers in European leagues. Discover their impact back home and how their transfers fuel Nigeria's football economy.
Nigerian Footballers Conquering European Leagues: A Journey of Passion and Legacy
The football pitches of Europe have long echoed the prowess of Nigerian talents. While embracing the limelight on European grounds, these athletes carry the spirit of Nigeria with them, leaving indelible marks of their journey, influence, and economic contribution to the Nigerian football landscape.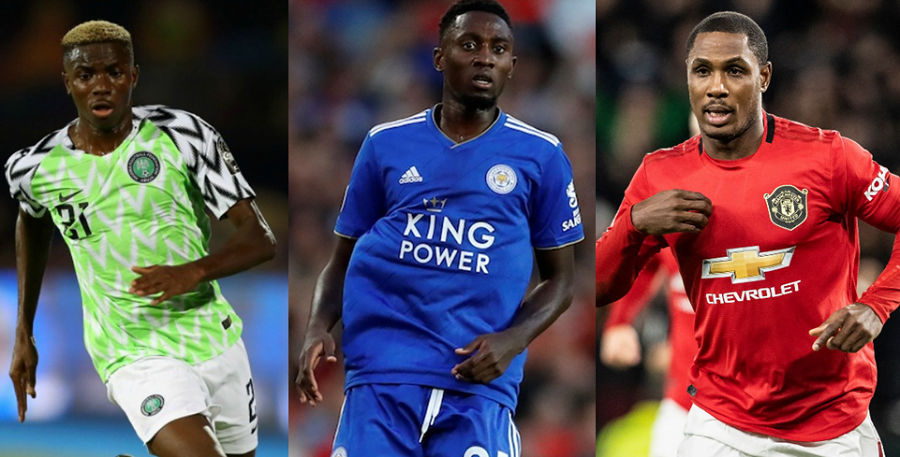 Amplifying Nigerian Football's Prestige
Role Models: Their success stories inspire the next generation. Youngsters back home now have tangible success stories, amplifying their dreams with a realistic touch.
Spotlight on Local Academies: The success of these players shines a spotlight on local Nigerian academies, drawing attention from international scouts and fostering collaboration opportunities.
Boost in National Team Performance: With experience from top European leagues, these players bring invaluable insights and skills to the Super Eagles, enhancing team dynamics and performance.
The Economic Ripple Effect
.........................
Lucrative Transfers: Players like Osimhen have commanded hefty transfer fees. These transfers elevate the player's status and bring financial remuneration to their initial local clubs due to sell-on clauses.
Merchandising & Branding: The popularity of these players boosts merchandise sales, both for their European clubs and the Nigerian national team. It's a testament to their influence when you see a kid in Lagos donning a Napoli shirt with 'Osimhen' printed on the back.
Sponsorship & Partnerships: These top-performing players become brands, attracting sponsorships. This influx of sponsorship deals and partnerships, often spanning continents, directly and indirectly, benefits Nigerian football.
From Nigeria to Europe: A Journey of Determination
Victor Osimhen: Hailing from Lagos, Osimhen's journey began at the Ultimate Strikers Academy. His undeniable talent soon caught the eyes of scouts, propelling him to Lille and Napoli, where he continues to enthral fans with his goal-scoring prowess.
Wilfred Ndidi: From the fields of Nath Boys Academy in Lagos to becoming a midfield maestro at Leicester City, Ndidi's transition showcases the seamless blend of Nigerian flair and European discipline.
Samuel Chukwueze: A product of the Diamond Football Academy, Chukwueze's move to Villarreal has seen him evolve into one of the promising wingers in La Liga, dazzling opponents with his speed and technique.
These unique journeys resonate with the dreams of countless young Nigerians aspiring for football greatness.
.........................
From Threads to Vibrant Colors: Nigeria's Football Legacy in European Stadiums
In the grand tapestry of football, Nigerian players in European leagues aren't just threads; they're vibrant colours painting a vivid picture of talent, resilience, and ambition. As they carve their names into European stadiums, they continue to uplift, inspire, and contribute to the Nigerian football story, which grows richer with each passing match.