The United States Bureau of Labor Statistics found that the average Baby Boomer held 12 jobs from age 18 to 52 in 2019. The bulk of their job changes happened from age 18 to 24. It makes sense to try several positions before landing a career.
Once you land your career, most hope that's where they'll remain until retirement. But things change.
Individuals marry and have children; their parents also age. These life milestones create disruptions, such as moving, buying a bigger home, and procuring more income.
If you're contemplating a career change, you're not alone. It helps to jump into the unknown prepared. Of course, the best-laid plans don't always manifest precisely as we imagine them, but they provide a soft landing.
The following are nine tips to help you make a successful career change.
Looking to Change Career? Here is How
1. Consider Your "Why"
When contemplating a career change, audit the why.
Why are you thinking about changing careers at this specific point in your life?
.........................
Sometimes, people have a bad day, week, or month. It's possible to have a bad year too. How you feel influences your mindset.
Are your talents underappreciated at your current company? Or are you not asserting yourself enough? Do you need to change careers because you're looking for an improvement in your salary?
The answer to the "why?" is personal. If you believe a career change is the right choice, understand the reason(s) behind it.
For example, maybe you're not a morning person. So, you want to switch to an afternoon- or night-based career. When you start your new career choice, you'll focus on those kinds of occupations.
2. Explore the Alternatives
The career change statistics get tricky because there's no set definition. Some consider switching companies in the same industry a career change. Others define it as changing from one industry to another.
As you start your new career search, decide if you're:
.........................
A) Interested in totally changing careers or
B) Aiming to work at a different company in the same field
This information sets you up to explore the alternatives to your current employment, position, and industry.
3. Examine Your Current Financial Situation
BLS data from May 2021 revealed that five months was the average unemployment length. This indicates that it takes about 20 weeks to find a new employment position. A successful career change requires time. Your bills don't take a break.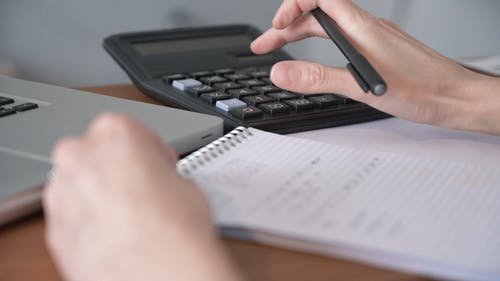 Examine your finances and determine how long you can go without a new direct deposit into your bank account.
If the balance in your bank account won't cover expenses for the next five months, you'll know that you need to tighten your belt as you go into your new career.
Keep in mind that a career search incurs expenses, such as clothes for the job you want, networking events, and skill refreshing courses.
4. Evaluate Your Skills
Speaking of skills, do you possess the skills your potential new career requires?
.........................
There are also certifications, licenses, and degree requirements to consider obtaining.
If you have the required skills, are they up to date?
The technology sector sees rapid evolution on an annual basis. Plus, they've disrupted other sectors.
Check your current skills and figure out if there's training, education, or new skills to pursue.
Employers prefer candidates who hit the ground running on day one. You'll receive training to familiarize yourself with the company's culture. (However, they'll likely also expect you to bring something unique to the table.)
5. Find a Mentor
Regardless of your age, all new career seekers benefit from a mentor's guidance. It's more beneficial to find a mentor in the industry you hope to gain employment in.
It's your opportunity to ask questions about the industry, culture, and demands. A mentor allows you to find out if the grass is greener on the other side.
6. Network
Networking helps facilitate a successful career change, especially in sales-related fields.
.........................
You might meet industry veterans who are ready to pass on the torch. You'll also connect with professionals with whom you can develop mutually beneficial business partnerships in the future.
At networking events, you can also meet your next employer. Sometimes timing is all you need for a successful change. It can be as simple as being at the right place at the right time.
7. Start the New Career Search
Now you're ready to piece together all your due diligence.
With knowledge of the industry, a mentor, and refreshed skills, you're ready to start the new career search. Namely, you're ready to start applying to openings.
If your networking efforts went well, finding job openings will be a smooth process. Lining up interviews shouldn't be stressful either.
Even if you don't have time on your side, a successful career change means you found a position you want. You didn't just rush into a situation that half-heartedly satisfies some of your requirements.
8. Crunch the Numbers
.........................
Once you receive job offers, crunch the numbers. Some individuals negotiate with the best of them. Some new career seekers aim for the best salary package. Others search for job satisfaction first, compensation second.
Think back to your original reason for seeking a career change.
Do your job offers satisfy the "why"?
This point in the career change process allows you to see what's available to you on the market. Then compare it to what you have with your current career.
Some circumstances require a career change. There are also moments when individuals are seeking validation. Before you make your decision — sleep on it.
9. Pick Your Next Path
The final tip for a successful career change is to commit. Commit to your new career 100%, or commit 100% to make your current situation work for you.
Pick your next path with confidence. Choose to get the most out of it, new or old.
---
Conclusion
All individuals face moments in their life when change is necessary. A successful career change requires some steps before leaping.
.........................
If you're honest about your "why," everything that comes after will fall into place successfully.
Author bio
Adam Marshall is a freelance writer who specializes in all things apartment organization, real estate, and college advice. He currently works with Legacy at Hayward to help them with their online marketing.