When your business relies on truck fleets, making sure that your vehicles are well-maintained is crucial for smooth business operation and financial success. However, it's not as simple as taking your car for routine maintenance once a year.
Truck fleet management is a full-time job, and truck maintenance forms a major part of that job. Keeping well-maintained trucks takes a lot of thorough planning, effort and money, but when it's done right, the benefits are as clear as day. Here are a few important considerations when it comes to maintaining your fleet.
If you're focused on maintaining your truck fleet in the most efficient way possible, it is essential to explore more about mobile fleet fueling to enhance your truck fleet maintenance strategies. These can streamline your operations and ensure that your fleet is fueled up and ready to go whenever needed.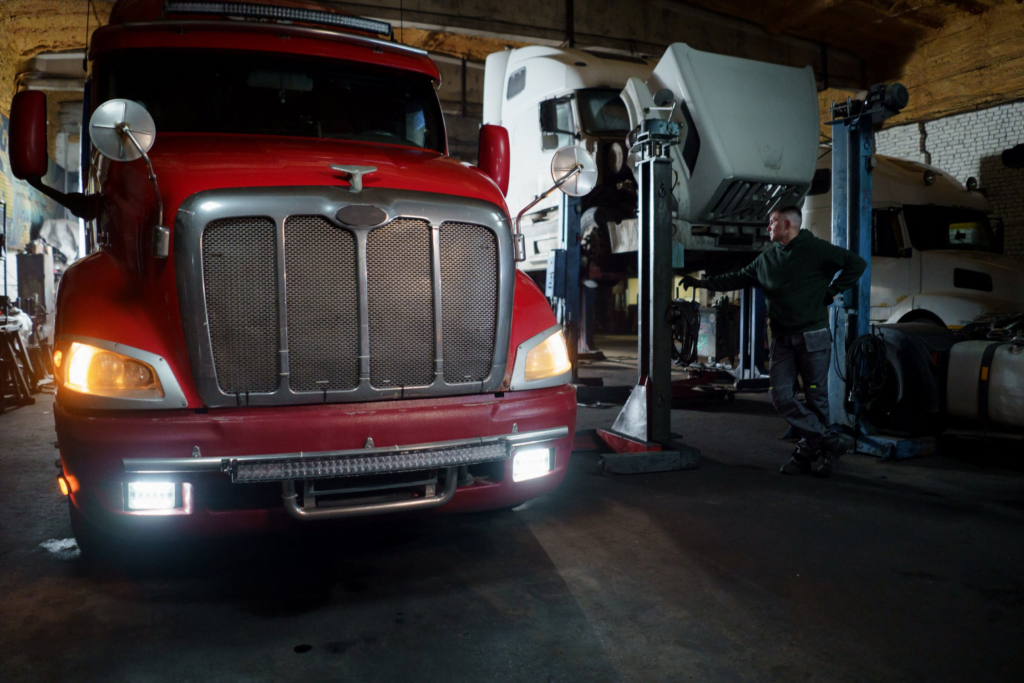 Know the Right People
In business, it's all about who you know, and the same can be applied to truck maintenance, but not in a sketchy way – just in the sense that it's important to find people in the industry that you can trust and rely on. Find a good truck mechanic, know where you can source international truck parts quickly and easily, and make sure you know the best places to go for repairs and maintenance.
.........................
Another major aspect of maintaining your truck fleet is hiring experienced drivers. Make sure your drivers are qualified and licensed and have at least some experience, so you know they'll be driving the vehicle with care.
Think To The Future
You need to be proactive when it comes to large and expensive assets like trucks. Planning ahead is an important part of taking preventative measures, avoiding damage, and ensuring that your trucks don't end up costing you a fortune. Keep in mind that a truck that's gone in for emergency repairs is a truck that's not on the road – putting you one man down for a few days or even weeks, which will ultimately cost you.
Forecast inspections, routine maintenance and assess when parts will need to be replaced well in advance. You can provide your mechanics and technicians with all this information too, which will make their work quicker and easier and make them more effective for you.
.........................
Monitor your Fleet
As it goes, you'll want to keep a close eye on your fleet. Make sure that your drivers immediately report any issues to you, and try to give the vehicles a thorough check and inspection after every trip.
You can also keep track of your trucks' performance metrics to help you assess your efficiency. You can monitor the driving practices of your drivers, fuel efficiency, distances traveled, how many vehicles are being used and how often, etc.
Use Software to Help You
It's always a good idea to take advantage of the technological advancements we have made as humans in recent years. Today, there is fleet management software available to help you manage and maintain your fleet, collect and analyze data and assist in planning. All of the above steps will be made easier with the use of a good fleet management program.
Research your options when it comes to fleet maintenance software and pick a programme that will work best for you and your company's needs.
.........................