Is there anyone who doesn't want to have the best of what this world has to offer? Religious extremists perhaps, but they are quite a few. Who doesn't like to take some time off work or studies once in a while? Your guess is as good as mine. The problem is that good times often come at a cost. A huge one for that matter. But frankly speaking, there are places you can have luxury holidays on a budget.
You don't have to be a millionaire to enjoy these places because they are quite affordable. I wouldn't want you to get ahead of yourself just yet ok. This piece is not going to offer you places or ideas where you can stay in 5-star hotels and ride at the back of a limos with servants. Those places don't come that cheap.
...........................
But there is this adage that instead of losing your cow, you should cut its tail. What I'm just trying to say is that if you cannot afford those places where you will get those exorbitant and flamboyant services, you can still have luxury holidays on a budget, where the enjoyment and fun will be high and you get to pay without tears.
On a facial level, you might be tempted to think that it is near impossibility to get such a place or places. Well, you wouldn't be thought foolish to think like that. I mean, isn't it quite euphemistic to be talking about luxury holidays on a budget. Note the two words; luxury and budget.
Well, we should be able to demystify the claims but please, do not think that we are taking you to places that are meant for millionaires and billionaires.
...........................
However, you are going to be able to secure great holidays for a fraction of the actual cost to places that are worthy of stars. There is a new research by a group known as "Compare the Market" that has revealed a very shocking insight that will, of course, be good to your ears. It has shown star-worthy places across the universe that you can visit on a budget.
We've also uncovered places around the world where you can party, especially as a single and have the best fun of your entire life for a fraction of the usual price. In fact, some of this places are free. Get this guide "Party travel":all is revealed within it, you wouldn't believe your eyes.

...........................
What I cannot begin to tell you is how important holidays are and I'm yet to come across someone who doesn't like holidays, except insane people I guess. Therefore, we shall get through a list of luxury holidays on a budget but before we do that I would like to do something first. Just hold on a minute.
Wouldn't you want to know how you can have luxury holidays on a budget? I mean there are tips that will guide you and when we are done with the tips, we will visit the places you can go to enjoy your holiday anywhere in the world. Sounds like a great idea, right? Let us hit the road then.
Tips on How to Have a Luxury Holiday on a Budget
...........................
1. Bear in mind that it is about the experience and not the place
I will be lying if I told you that luxury holidays on a budget has nothing to do with the place you are holidaying. However, I want you to understand that the experience or experiences you will have in those places is of primary importance. It is possible that someone can have a luxury holiday in at home while someone in the Carrabin would be having a terrible time.
Happiness is relative, so you must find the place where you can find happiness. Relax, we wwill show you. It will always come down to the basics; a good bed, nice shower, delicious and special food and probably, the décor. Others will come down to the things that will make your stay worthwhile. These things can be found at very affordable prices.
...........................
2. Travel at the end of the season
For you to cut costs, it is most advisable to check out end of season breaks. The reason is that it is the best time to get autumn deals. You will get cheap flights to your destination and the money saved from that will go into accommodation and other things to make your stay worthwhile. More so, you will find the cost of accommodation relatively cheaper during this period.
You are not Mark Zuckerberg, so you cannot go to where you please at any time you please (Unless maybe you are, or as rich as he is and I apologize), therefore, you will need to understand how to still have a luxury holiday on a budget. You take every deal on the table.
...........................
3. Cottages and B&Bs can offer a good alternative to hotels
I'd love to stay in a damn good hotel. That's very nice, but for those looking for luxury holidays on a budget, using cottages and B&Bs can be better. Around the world, there has been an upsurge of luxury, sumptuous and cheap B&Bs. They offer a more attentive, personal and cozy experience that will blow your mind. Daisybank Cottage and Le Tresor Cottage are two great examples and they go for £50 a person and €85 a couple a night respectively. It beats paying 130 euros a night at an average hotel.
They are quite reasonable when you juxtapose them with hotels. That is the argument. It is not seen as a hotel but a home. You should try them out.
...........................
4. Use your Celebration to your advantage
It will all come down to why you are travelling. Why do you have to go for a holiday? Are you going there to celebrate something (honeymoon, birthday, anniversary, etc) or you just want to have a little time away from home? Well, you can capitalize on that to have luxury holidays on budget.
Most resorts would give you certain preferential treatments if you are coming to celebrate something. You need to ask the people in charge, the services they offer and the deals they give to people who are celebrating special occasions.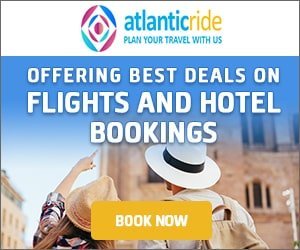 5. You can cut down the time you want to maximize your budget
This is your last resort. When you have cut down on all your needed expenditure and checked out all the deals and you are not celebrating anything special, you may just have to reduce the number of days or weeks you intended to stay.
...........................
If it would have cost you a thousand dollars to stay a month, you can cut your stay to just a fortnight at just 500 dollars. That is the idea.
Okay, we have had our fun, let us get to business. Meanwhile, get more tips here if you feel you need more. I feel you are itching to hear about these luxury holidays on a budget, then let's get started.
The Luxury Hotels On A Budget
1. Egypt (Sharm El Shekinah)
We are not going to discuss the wonders of Egypt and its wonderful history. It is known to all and sundry and you know too. The Christians and Muslims have studied the wonders of Egypt and the Pharaohs. You must have also heard that one of the Seven Wonders of the World exists in Egypt. It is called the Egyptian Pyramid.
...........................
One of our favorite spots for luxury holidays on a budget is the Sharm El Sheik. It is great because it offers you luxury both underwater and on land.
The place is designed as one of the places that you can comfortably see ancient world beauty and the flamboyance of the contemporary world. It has reefs that you can explore albeit with the guidance of experts. A good swim in the bay known as Idyllic Turtle Bay will keep you wanting to extend your stay.
That is not all; you can take a sprint of about 4000 steps to the top of Mount Sinai. You know, the same Sinai that Moses received the 10 commandments from God. St Catherine monastery houses the oldest library in the world and it is at the base of that mountain.
...........................
You can snorkel and involve yourself in deep sea diving.
Let us get to where you would want to hear. You will get affordable food at El Masrien which is just located by the Sharm old market. The accommodation which you will get at Dreams Beach Resort gives you a lot of beauty and charm at a good price and the view is always great and there is spa facility to give you extra relaxation.
2. Poland (Krakow)
Krakow is the second largest city in Poland and it is filled with lots of fun and beauty. It's beauty can easily be seen in almost every turn in the city.
Its historical attributes are amazing and it promises luxury holidays on a budget. It has authentically preserved experience (European) and smart seekers of culture that are young. It is a city that has Jewish and Christian traditions overlapping each other. The nightlife is also great with the emergence of Bohemian center. You can make anywhere you like your base camp but this camp is amazing.
...........................
The Schindler factory museum offers you a great getaway during the day. More so, you can visit the Wieliczka Salt Mine that started its operation in the 13th century. You will be entertained by recent carvings from the local artists but the queen of the game is the four underground chapels. They were carved out by many generations of miners.
Their food is not bad. You can sample the staple snacks in Krakow; there is the cured beef sandwich and you can order it at Meat and Go and you can eat other things at an affordable rate. Hotel Grodek offers you great accommodation and it is indeed luxurious. It is located very close to Kazimierz district.
3. Thailand (Phucket)
...........................
Ever thought of cruising the waters of Phucket? There are very few things in the world that can give you the satisfaction it brings.
Thailand is a country that attracts many tourists. It has a rich cultural heritage and a great history. Phucket is Thailand's largest island and many holiday makers have found it very interesting and refreshing and it does offer luxury holidays on a budget. You only need to visit Surin beach to understand what I'm saying because it offers something very deluxe.
More so, there is another place that offers something of importance to lovers of landscape. It is called the Karon viewpoint and it offers interesting views of neighboring beaches. You can try sailing around the great lagoons of Phan Nga and there will be a lot to talk about when you discuss your trip.
...........................
As for their food, the Piang Prai restaurant will wow you with a variety of Thai craft beer, the Gaem Som fish soup and other local delicacies that will offer different levels of nourishment and refreshment.
You can easily lodge at the Manathai Surin Phucket. The hotel is an unpretentious hotel located in front of the beach and it has shops and great eateries.
4. Crete (Elounda)
Another place where you can have a luxury holidays on a budget is located in a local setting. The place is Elounda and it is made up of seven villages. It is a small village and its population is just about 2000 people,
The place is a well-known tourist area and it attracts people of all classes to its luxury resort. It has, however, found a way to respect the locals and maintain the very basis of the place. In essence, it respects the locals and retains its soul while handling different kinds of sophistications. It is a place you will enjoy a stroll better than anywhere in the world. This may be a bold statement but it shows what it has to offer.
...........................
The atmospheric lagoon and the gulf of Korfos that houses the island of Spinalonga at its center will offer great fun. You will find out that the island is largely occupied by the remains of sixteenth century Venetian fortress. It was a leper colony once.
You should try the Ferryman Taverna which is one of the longest-serving restaurants in the town. It has been open for decades and it has the experience to offer you a great delicacies and great time too. You can stay in the Samaria Hotel in Chania because it is a sleek and modern oasis that gives you the ability to enjoy the most recent mod-cons and comfort. It is surrounded by rambling streets of the city. Do not forget that it offers you luxury holidays on a budget.
...........................
5. Jamaica (Negril)
If you watched "A trip to Jamaica" that featured AY and Funke Akindele, you will have an idea of the beauty that is associated with the country. It was really interesting that it also shows the negative side of the country.
The home of Bob Marley offers you a great place to get away. Our major concern is Negril. That is the city that can offer you luxury holidays on a budget. It has great meals and interesting vistas.
You will see Negril as one of the best beaches in the world. It is a beautiful place to be in and lots of work and improvement has been carried out on the beach in the last 10 years. It is absolutely not what it used to be in the 70s. A lot of things have happened but hopefully, the development will get to good level. You will many things competing for attention on the beach; there is the beachfront, sunset facing bars, and restaurants.
...........................
Scuba diving is one of the major activities on this beach so you will be in luck if you are a lover of the game.
You will find accommodation at the Travellers Beach Resort which is highly rated and you will find all you need to relax there at an affordable price.
You shouldn't have any difficulty finding food at a good price. You could work with the rum shacks and jerk vendors who are still at play there or you could just use the Pushcart Restaurant and Bar and you will have anything you want.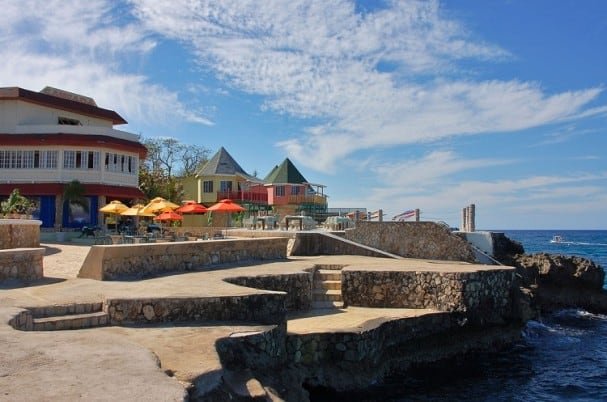 6. Italy (Lake Como)
A good student of history will know that Italy is a historical country. It is a country that is filled with intrigues and its politics and development over the years has been amazing. You can think about the powers and religious nature of Rome, the beauty of Venice, and the amazing war exploits of Naples, the financial power of Fiorentina and the mafia nature of Sicily. Italy has it all. After all, it is home to the great Leonardo Da Vinci.
...........................
Our major concern now is on Lake Como. It has been providing luxurious holidays on a budget for many years; since the rise of the Roman Empire. It is a place where people come to get inspiration. It is recently gaining a reputation as a playground for the affluent and famous but there is still good news.
There is the Lombardian commitment to "la Cucina Povera." The implication is that local restaurants are still empowered to make very simple dishes with great taste without investing much and you can afford them. You should put Menaggio as your top pick of the city's surrounding the lake that is modestly priced. It also offers you lots of entertaining outdoor activities.
Generally, on food, you should see the Trattoria Baita Belvedere. It has excellently prepared wild boar and the panoramic vistas too. You should also use the Posta Design Hotel because it gives you a great location, stunning interior and other important feature and it does these things on a budget.
...........................
Conclusion
It is important to note that what you have will be the determinant of where you will go and I believe that if you have agents look into these places for you, you will get deals that will blow your mind. You can enjoy your holiday anywhere but you should explore luxury holidays on a budget because they exist for people like you to patronize them. Never mind the fact you are here today, tomorrow could see you enjoying the fun that is only meant for the billionaires because you could be one tomorrow. I wish you all the best.
Cheers. Leave us a comment below and share this on your social media for others to see