When considering a list of career paths you would love to explore and transportation features among the top of the list, then it is right to ask the question, "Is Transportation a Good Career Path?"
A question like this would help you probe deeper to discover more about the industry, understand what the career path entails, and see if it is worth considering at all. Like most people, you may believe that careers in the transportation sector are "lowly positions" because you see transporters on the open road, but this is far from reality.
Indeed, some positions in transportation services do not require higher education, but there are others, such as pilots and air traffic controllers, that require extensive, specialized training. There are different career opportunities in the transport world because many of our modern conveniences somehow depend on it. From office jobs that involve the management of moving things from A to B to the sales of transportation equipment, you are sure to find one role suitable for you.
.........................
With your interest and curiosity piqued, let's examine the question, "Is Transportation a Good Career Path?"
In this article, you'll learn what having a career in the transportation sector means, the different types of jobs in the transportation industry, what skills you need to work in the transportation sector, and why you should pursue a career in transportation.
Is Transportation a Good Career Path?
A career in the transportation sector is an occupation that involves the movement of people, goods, or products from one location to another. Whether you are directly involved in the moving process or not, your job role as a person employed in the transportation sector facilitates this purpose by moving people, goods, and products from one place to another.
.........................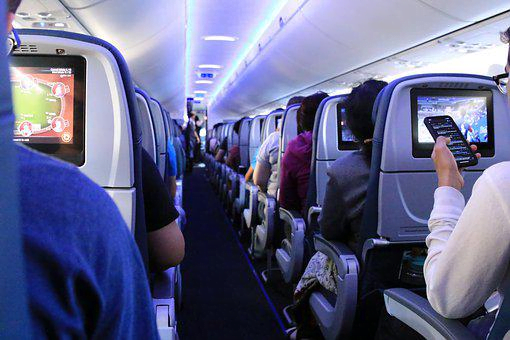 This movement can be accomplished on land by using buses, trucks, trains, and other vehicles; on the sea by using boats and ships; or by air by using airplanes. Looking at the modes of transportation we mentioned, it is little wonder the transportation sector is seen as one of the largest sectors in the market because of the large number of people it employs.
Logistics is another reason the transportation industry is considered one of the largest sectors in the market. Seeing as logistics and transportation are the backbones of the supply chain, it is easy to confuse both. So let's make it clear.
Transportation is the movement of people, goods, or products from one location to another via air, water, or land. In contrast, logistics is the management of goods or products being transported to ensure a smooth delivery from one location to another.
.........................
Notice we didn't mention people when talking about logistics? It is because people may get to their destinations with little or no supervision. But sometimes, the same can't be said about goods or products that are being transported.
If you want your goods or products delivered in an organized and timely manner, some logistics personnel are needed to plan how to transport the goods or products and how they will be received. This is especially important in bulk deliveries.
Transportation and logistics are critical in the transportation industry. Together, they ensure a completely seamless cycle from product receipt to end-user delivery via various distribution channels. A career in the transportation sector can be fulfilling in several ways. It can be very rewarding, depending on where you work and your level of expertise.
.........................
What Are the Different Types of Jobs in the Transportation Industry?
There is a wide range of career opportunities in the transportation industry. Some are directly related to transportation services, while others are related to logistics.
Here is a list of job types you can find in the transportation industry.
1. Material and freight transportation
This job type refers to the movement of products or goods from one point to another. People in this career make up the supply chain. They are responsible for distribution in general, from the manufacturers to the necessary distribution channels.
2. Distribution and warehouse operations
People with this career path work in a warehouse or a distribution centre. They are usually in charge of storing and keeping goods or products safe until the time for distribution. They are also responsible for making adequate transportation plans so that the goods being dispatched get to the right destination.
.........................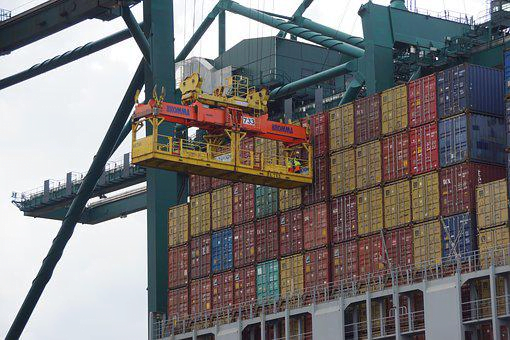 3. Travel transportation and Traffic logistics
As the name implies, a career in travel transportation and traffic logistics means that you'll be working to ensure safe travel for both people and goods from one place to another. One aspect of travel transportation is Public transportation.
Depending on your level of expertise in the industry and where you work, you might be required to help manage and formulate policies and plans that would ensure safety. The pilots and ship captains are good examples of the people you can find in the travel transportation and traffic logistics section.
4. Material Handlers
People with this job type have the responsibility of handling goods and verifying them before they are stored in the warehouse for safekeeping. For this reason, they are also called material movers. One typical requirement for this job type is the physical capability to move large cargo. The knowledge of how to use machinery or equipment for lifting and storing goods can also be an advantage. You need only basic educational skills at the very least to become a material handler.
.........................
In summary, whatever job role you have in the transportation industry should fall under any of these categories.
Common Job Roles in the Transportation Industry
1. Fleet manager
A fleet manager is one of the common job roles you can find if you are interested in pursuing a career in transportation. In this job role, you may be required to oversee the purchase and maintenance of vehicles, register and get licenses for cars, and coordinate drivers.
Your task is to ensure a smooth operation in the area of movement. You will be required to see that vehicles and drivers are utilized to their fullest potential and that it is done safely and cost-effectively. As a fleet manager, you can work in the commercial transportation sector or for an organization as a private fleet manager.
.........................
2. Logistician
Another very common job role in the transportation industry is becoming a logistician. Logisticians are responsible for managing the supply chain of a company. This implies that they oversee the entire lifecycle of a product. They manage how a product is acquired, distributed, and delivered. From purchasing to transportation, inventory, and warehousing, they direct the movement of goods, people, or supplies from one point to another.
However, it is important to note that not all logisticians undertake the entire process. Why? This is because some organizations only require just a fraction of the services that logisticians provide, so they only have someone who can take care of that aspect. Hence, we have several names for these logisticians who go by.
.........................
If you are given the job role of a logistics manager, your task will be to oversee a small portion of the supply chain. This includes managing the flow of goods, services, and information from the initial stage up until it gets to its final customer.
An inventory manager handles the storage of goods or products in the organization. He works with the warehouse operators to plan the transportation process of bringing goods, takes stock of what is delivered, stores them, and also takes note of what is being dispatched.
As a supply chain manager, you will be responsible for sourcing raw materials and procuring them for the use of the company. You will also be expected to manage the delivery of the final products if need be to the customer.
.........................
If the company has a purchasing manager, a supply manager works with him to get the materials, but if not, he does the process alone. A supply manager can also double as a logistics manager in any case.
Purchasing managers are also called procurement managers. They are usually tasked with buying materials the company needs from vendors. They are liaison officers between the company and the vendors.
Do you have good organizational skills? Your answer to the question: is transportation a good career path? You may just be in the affirmative when you put your skills to work in any of these positions.
3. Logistics Engineer
A Logistics Engineer is a common job role in the transportation industry because they help facilitate a smooth operation.
.........................
Logistics engineers are specialists who work on vehicles to solve any problems. In an organization, they are expected to work with fleet managers to ensure that vehicles are managed properly and serviced. With their expertise, they ensure operations run efficiently and smoothly.
4. Cargo and Freight Agents
This job role is common because of its easy requirements. Cargo and freight agents are responsible for taking orders from customers and arranging freight transportation to the loading platform. They have the task of preparing all the necessary documents, such as insurance forms and descriptions of the cargo: amount, type, weight, and dimensions; everything needed for shipping and receiving the goods.
The Skills You Need to Work in the Transportation Industry
1. Communication Skills
A career in the transportation sector requires that you deal with people at all times; hence, the need to have good communication skills. You need to be able to communicate your ideas and feelings effectively for your clients to understand what you do.
.........................
But your communication skills should not be restricted to speaking; they should incorporate active listening, observing, and showing empathy when the occasion calls for it.
2. Self-Management Skills
Another skill you need to have to have a career in transportation is self-belief. You have to be able to manage yourself to work productively. You need to have a culture of time management and a sense of responsibility to be effective at what you do.
Having a sense of responsibility means that you can work with little or no supervision, such that you don't wait to be told what you ought to do before you do it.
3. Teamwork Skills
To work in the transportation sector, you need to imbibe team spirit. You need to be able to work cordially with other people because the different departments that make up the entire transportation system are usually dependent on each other to get the job done.
.........................
4. Problem-solving skills
Your problem-solving skills will help you take the right approach whenever any issue arises. It is not news that things might go awry once in a while. You need to be able to think on your feet and come up with possible solutions that will help you tackle and resolve the challenges.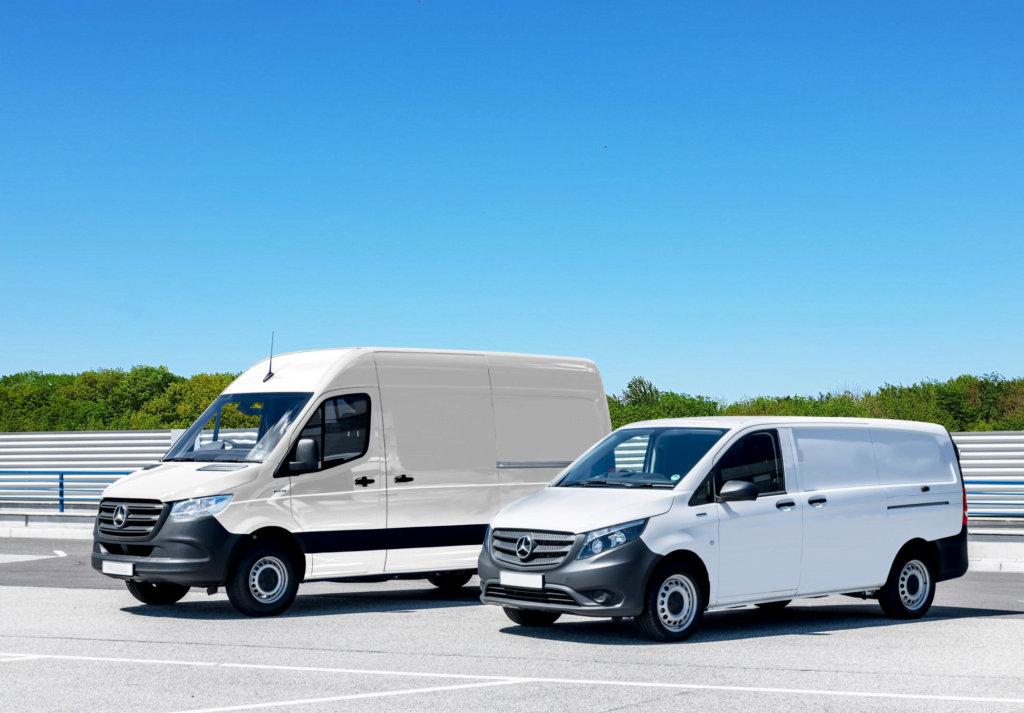 Why Should You Pursue a Career in Transportation?
Are you still wondering about the question, "Is transportation a good career path?"
The reasons why you should pursue a career in transportation will convince you. If you have an interest in transportation services, pursuing a career in transportation will be the best way to enjoy the benefits your field of interest brings. But, aside from this reason, there are other reasons why you should consider a career in transportation.
.........................
Job Security
Job security is one advantage you have when you have a career in the transportation sector. This is because transportation is a high-demand and rapidly expanding industry, and there seems to be a shortage of personnel, so there is a high probability that people who work in this job area tend to keep their jobs for a long time as long as they perform well.
However, if they choose to change jobs, it is equally easy to find suitable roles within a short period.
Making a Difference
Most of the time, when we think about transporters, regardless of what mode of transportation they use or what field they specialise in, we do not consider the world of good they do. Working in the transportation industry helps you make a difference by ensuring the smooth and efficient movement of people, goods, or products from one place to another.
.........................
Learn new skills
With challenges comes the need to learn new skills. A transportation career is primarily a people-facing career, so you are compelled to gain new skills continually to solve arising problems and offer outstanding customer service all the time.
Ease of Entry
Compared to other career options, it is easier to begin a career in transportation. There are some positions in the industry which require a basic educational qualification and the necessary training to perfect your skill may only take a little time.
Conclusion
Reading through the article, you'll discover that transportation is indeed a great career path. So there you have it, the answer to your question, "Is transportation a good career path?
You have learned that a career in transportation can be rewarding for you if only you can cultivate the right skills and build a strong interest in the field.
.........................
The transportation industry is a service industry like the public utility industry and the basic industries. It provides an essential service to the public and plays a vital role in economic and social development. With a career in transportation, you too can now contribute your quota to the ongoing development.
In summary, excellent time management, dedication, and hard work are all you will need to build a successful career in no time.