You've most likely come across the term 'IP address' and 'domain names' on the internet or during conversations. Perhaps, you are a little confused about what they mean or what they are used for. If you have been wondering what these tech jargons mean, here's a post to guide you through.
What is an IP Address?
Simply put, IP addresses also known as Internet Protocol addresses are used to identify hardware devices on a network. The IP address tells other computers which device has requested a certain file, or sent a message. In other words, it allows devices to connect to one another and transfer data over the internet or a local network. The reason why we need to know an IP address is that the 'internet' is a big place.
.........................
It's like having thousands of houses on a single street. It could be confusing for the postman to tell which person placed an order from Amazon. That's the reason why we are given a box number, which marks our house and allows the postman to deliver or collect parcels for us.
The internet functions exactly like a street. Computers and mobile devices have IP addresses with millions of devices connected to them. Your device is assigned an IP address to allow other computers/devices to send information to you or request information from you.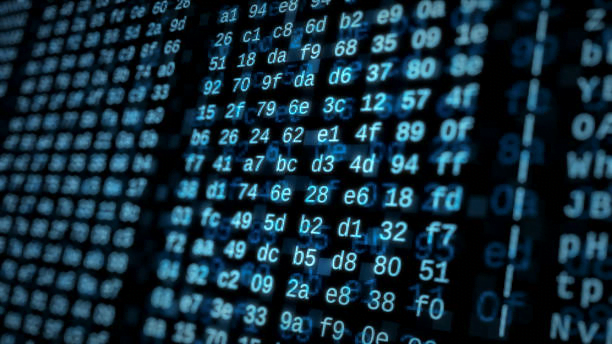 A common analogy is the telephone number. We have telephone numbers for every house, just like the IP address. The reason why we need to know what number is assigned to our house is that we might call a friend and forget where she lives. We don't need to know her name and house address, we only need her telephone number.
.........................
What are Domain Names?
Unlike IP addresses that deal specifically with alphanumeric codes, a domain name is any combination of characters attached to your IP address as a way of identifying any given service provider on the internet. It is no doubt that humans prefer names to numbers. We don't need to know the address of a person, just their name.
A domain name is like a 'house' name. We can tell where a person lives by a domain name, just like learning the address of your house by looking at your street name and number.
Domain names are shorter and easier to remember than IP addresses. In a nutshell, If you think of a website as a house, then your domain name would be its address. For example, Google.com and Facebook.com are domain names, while the IP addresses that they are hosted on would be the street numbers of the houses.
.........................
How does a Device get an IP Address?
So far, you've learned what IP addresses and domain names are. Let's delve a little into how devices get their IP addresses. How do you think devices get an IP address?
You guessed it! By connecting to the internet.
The IP address is like a street address. The IP address is translated into the users' domain name (website) which makes the process easier for both visitors and the website owner. This IP address is usually assigned by your internet service provider and could be static or dynamic.
Let's look at a few examples: www.google.com -> Google Domains, www.yahoo.com -> Yahoo Domains. This simply means that the name after the "www" is the domain name of the website. In the examples above, google and yahoo are the domain names for the listed websites.
.........................
An IP address is usually written in numeric or alphanumeric forms separated by dots. For example, this blog post could be in the format of 192.168.0.1. Each number/address has a unique purpose and is used for different purposes.
IP ranges
There are many different IP address blocks that a device can be assigned. Most commonly, an IP address is in a certain range and the purpose of that range is to make sure that every device has one IP address. The IP address block of a device is something that is allocated to it by its ISP or the person who owns the network.
The person in charge of an IP address block (the range) probably has his own IP address as well. They usually assign addresses to devices in a given IP address block. So, what areas do the different IP address range cover?
.........................
The IP address block covers every single device that connects to the internet through that specific ISP. That is why a certain ISP can have a very large number of devices connected to the internet.
IPv4 and IPv6 are two different types of addresses that map to the same location.
Conclusion
IP addresses and Domain names work hand in hand, and understanding them is extremely important in order to navigate the internet.
See also How to unblock your IP