Are you looking for ideal ways on how to start buying and selling business in Nigeria? Do you crave to become your own boss but don't know how to start your own business? If yes, then continue reading this piece to the end.
As usual, we'll be discussing how to start buying and selling business from the scratch and grow it into a big and profitable business venture. You actually don't need a degree in Marketing, Purchasing and Supply, or Business Administration before you start this business.
Anyone including college students, inexperienced entrepreneurs, stay-at-home mothers, and the likes can start this buying and selling business for as low as N20,000 and grow it into a large-scale business along the line.
This business idea is one of the easiest small business ideas in Nigeria at the moment. The business if properly conduct can be reliable and profitable, too.
Advertisements
CONTINUE READING BELOW
Nigerians love good bargains and not everyone has the time, money and energy for shopping at ShopRite and more. So as a reseller, your duty is to buy foodstuffs or agricultural items in bulk and resell them whether in piecemeal or retail prices.
That being said, the internet has also made buying and selling business from home, even more, simpler nowadays. It allows you through the instrumentality of social media channels to offer low-priced products to your budget-conscious audience and consumers at the comfort of your room while still making good profits.
Related Article: How to start a car importation business in Nigeria (Everything you need to know).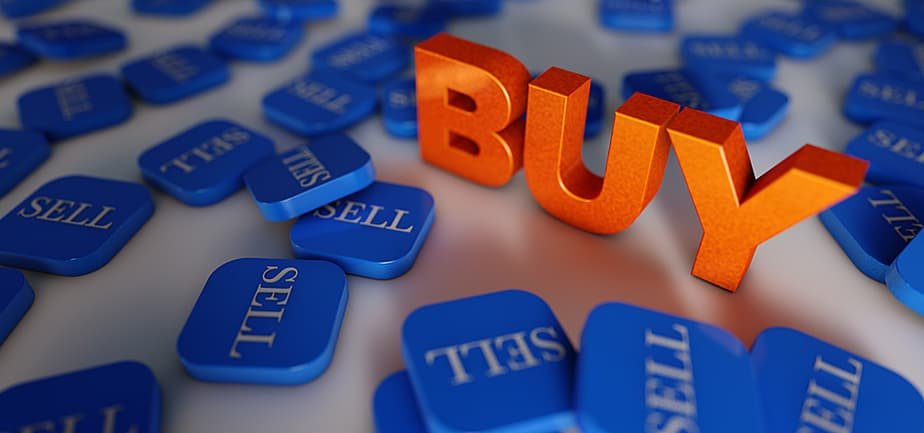 As an aspiring entrepreneur, the following are the crucial steps to take to build a profitable buying and selling business in Nigeria with little or no experience.
Advertisements
CONTINUE READING BELOW
1. Research Your Market
Many potential small business owners overlooked this important step because they consider it expensive, a waste of time and unnecessary. But in reality, the exact opposite is the truth.
Market research is by far the foundation of every business of any scale. It enables wannabe entrepreneurs to identify, know and understand their target audience, potential market, competitors, and to validate their desired business idea.
So before going into your buying and selling business properly, it is important you research on the particular products you will be dealing with. Let say you'll be buying and selling agricultural produce like Beans or Pepper.
You will need to carry out an extensive market survey on who need these goods the most, where can you get it from at a cheaper rate, which state produces the better ones, how do you get the logistic issue settled, what are the risks involved in the business and more.
Advertisements
CONTINUE READING BELOW
2. Investment capital
You can't start a buying and selling business in a vacuum, you actually need money to run this business. Be informed that the larger your capital investment the huge your profits. That is to say, you can start goods or products reselling business with any available amount.
However, if you are so determined to succeed in buying and selling business in Nigeria here, you need at least #500,000 to kickstart. Any amount lower than this will cost you your profit as you might end up spending it on transportation.
Related: How to become an Air hostess (Flight Attendant) in Nigeria
3. Choice of commodity
After your investment capital issue must have been sort out, the next cause of action is to define your commodity choice. You need to make a precise decision on the kind of commodity will be dealing with.
Advertisements
CONTINUE READING BELOW
Ideally, foodstuffs that are highly sourced after in your locality or state is encouraged. You don't have to assume as you must have come across one during your market research and analysis from the beginning.
Also, be informed that some foodstuffs are perishable crops and as such, buy the ones that are in high demand so that you'll be able to exhaust them in time.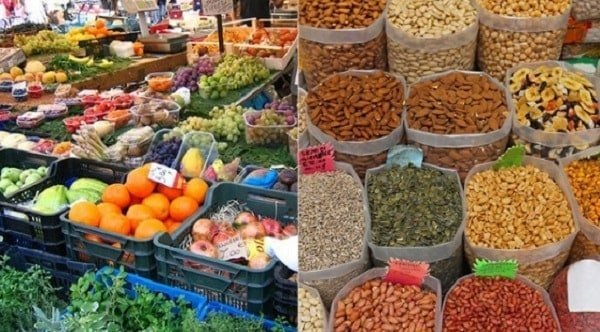 4. Transportation
Since you will be starting this business for the first time, you may not have the financial strength to get your truck or van to be used in conveying your goods from where you buy them to your possible destination.
Hence, available trucks or vans are plying any routes you will be going to get your goods down to any commercial cities in Nigeria.
Advertisements
CONTINUE READING BELOW
That is, if you will be going down to the far north to get your goods and take them down to Lagos, Rivers, Abuja, Ibadan, Anambra, Kano, etc. there are logistics ready to dance to your tone.
So go to the motor park and confirm how trucks or vans ply their trade in doing business of your nature and inquire about the amount they charge too so that you won't be caught off guard.
5. Get a Store or warehouse
This aspect is very vital to your mission. You need a warehouse or store to keep your commodities before you will start to sell them out. The location of the store matters. It should be motorable and very close a commercial area.
Remember that you are just starting out, getting yourself a place close to a commercial center will let your target audience notice you in due time.
Advertisements
CONTINUE READING BELOW
Buying and selling of foodstuffs in Nigeria: what to sell?
A lot has been said above about buying and selling distribution business in Nigeria as a lucrative business ideas. There numerous commodities out there that you can focus on. But before then, you must note that foodstuffs dealers have an association in almost every part of Nigeria.
Hence, you might be forced to join one if you want to start your business in peace. Some of the lucrative and highly sourced goods or commodities you can start selling in Nigeria includes:
Beans: Very cheap in Sokoto and Zamfara;
Onion: Available in large quantities in Kebbi;
Groundnut: Sokoto, Kaduna, Katsina, Plateau, Niger etc;
Yam: Very much in Plateau, Benue, Oyo;
Mellon: Go to Nassarawa, Niger, Benue, etc;
Maize: Go to Nassarawa, Plateau, Oyo, Benue etc;
Cattle, Hides, Kandi or Kponmo: Very much in Jigawa, Zamfara, Sokoto, Kano, Taraba, Adamawa etc;
Palm oil: Go to Delta, Ebonyi, Cross River, Ondo, Edo, Oyo, Enugu, Bayelsa etc;
Cassava: Very much in Edo, Akwa Ibom, Enugu, Kogi, Taraba, Oyo, Benue etc.
Notable mentioned include Soya beans
Advertisements
CONTINUE READING BELOW
Maize
Ogbono
Sorghum
Sesame
Cashew
Guinea corn
Ginger
Millet
CONCLUSION
Starting a buying and selling business in Nigeria is quite lucrative and comes with some risks too, therefore, always prepare for the hay days. Just follow the above steps religiously and choose any of the products mentioned above to start your reselling business journey. We wish you the best in this new business adventure.