According to Investopedia, a payday loan is a type of short-term borrowing where a lender will extend high interest credit based on your income. In layman's terms, a Payday loan is a loan taken on a short-term loan given to individuals who request for it and the interest demanded from the borrower is dependent on the amount of money you earn. Payday loans are known as Cash advance loans or check advance loans.
This article addresses how to start a payday loan business online and the steps required.
1) Make a business plan
A business plan is a document that aids the running of your business. You will need to answer several questions on the plan, some of which include; cost for start-up and maintenance, audience the platform should be targeted to, your financial wherewithal and financial landmarks within a specific period of time, employees and salaries if necessary.
.........................
Making a business plan will also involve getting to know the rules and regulations guiding the payday business in the region you are located in. In some areas, a Payday lender can lend up to $300 or more and it varies from one region or geographical location to another.
ALso Read: 10 Best Countries for Digital Nomads in 2021
2) Build a website
After creating a business plan and knowing how to start a payday loan business online, you will need to build a website. Building a website for your online payday loan business has a lot of advantages. It eases communication between the borrower and the lender and also keeps track of the events or landmarks.
Need to build a fast and reliable website for your payday loan, send us an email at [email protected] or follow this link to send us a message on whats app

.........................
The website should have terms and conditions for the loaning business well written and in simple language. This goes a long way to forestall unnecessary problems and hiccups that may arise especially legally. The terms and conditions should include informing the borrower of the full amount of money they ate being lent, the finance charge and the annual percentage rate. This information should be also displayed before the borrower signs the form.
A website related challenge may arise and this is as regards getting traffic to your site. To achieve this, understand that several individuals search for Payday loans every day. This can be used to your advantage by creating a blog and posting Payday loan-related content in it. You can utilize search engine optimization in your blog articles and in turn, this will help bring in a horde of people who will most likely apply via your website.
.........................
3) Have a legal representative
Still, on the topic of how to start your payday loan business online, legal representation is key. Payday loan business, as with every other business involving money has its hassles. A legal representative for your business helps to handle the legal issues that may arise and also handle the drafting of terms and conditions for your company.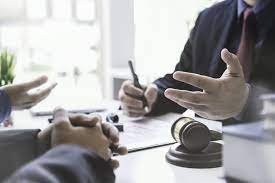 Having legal representation also helps you navigate the hidden phrases and clauses in the law of your geographical location as regards your Payday loan business.
4) Your target audience
Your company may not be able to grant loans to everyone who applies, so it's important to have a target audience in mind. It could be civil servants or students or even workers in a particular company or organization.
.........................
It would also help if you spell out the eligibility criteria for the loans on your website so that the individuals who qualify would know themselves.
Related: How to Start A Record Label In 7 Easy Steps
5) Getting funds
To start your Payday loan business online, you would need a considerable amount of funds. If you do not have this, you might need to apply for a loan from the bank to kickstart your business.
6) Advertise yourself
To have a flourishing payday loan business online, you will need to advertise your business to gain publicity. This can be done by having an active social media handle, and you can also consider brand ambassadorial roles to get the message out there.
.........................
Other ways of advertising could be liaising with individuals who have a fairly large following on their social media page, printing handbills and distributing in strategic locations like ShopRite and other eateries and parks that receive regular throngs of people. Making banners and other online fliers is also another method of publicity.
You can also consider radio jingles and television adverts. These might cost a handsome sum of money but has been tested and seen to yield fruit in visibility and also turnover.
7) Communicate with your customers
You can do this through emails, direct messages on apps or even take it further to phone calls. This helps to bond with your customers and assure them of your originality. Communication is the oil that lubricates every kind of relationship so it's important to speak with your customers about any step you are taking as regards your business and how you will serve them better.
.........................
While this may be quite large for you to handle alone, you can employ someone who can play the role of a social media handler and also take charge of sending emails to your customers. Communication is also necessary as you can remind your customers of their debts when it's time to pay. Establish an avenue for two way communication. Customers may have a lot of questions and clarifications and you will need to put them through.
Related: Top Donuts Franchises: how to get into the donuts Franchise business
Tips to succeed when starting a payday loan business
You have to have the will to see your online payday loan business through. The determination and grit to succeed no matter what. You can go ahead to even have a business motto of goals that will guide you through the business.
Documenting your milestones including the anticipated ones is important. This helps you know how far you have gone and how much further you should go. Milestones are like testimonies. They push you to achieve even more. It could be in form of customer reach, profit margin and so much more. For your anticipated milestones, you can break them into months, three months, or even yearly. For example, is at the end of the 2nd quarter of the year, I want to have a customer base of 100 or a profit of $1000. Writing down your anticipated milestones is not just sitting down and wishing but you have to work towards it. If you have staff, let them know about the milestones and make them work towards them.
Publicity is important. You cannot do without publicity. Use every legitimate avenue you can lay hands on to sell yourself. This is important and will go a long way for customer reach. If using brand ambassadors, handbills, posters and radio jingles do not suffice, you can consider paying social media influencers or even skit makers to advertise for you. There is no end to the methods of publicity and adverts.
As with every matter regarding money, you will need to be transparent and trustworthy. Do not partake in anything that will sully your name even on a personal note. It can backfire on your business. Be conscious and alert. Clear your name from every hiccup or controversy arising with your name.
To facilitate the business, you can liaise with your customers' banks so when they are paid salaries, their debt is automatically withdrawn from it and paid to you.
Starting this business could be difficult especially because it needs a lot of money. You can save money or embark on other business ventures to raise money and continue your payday business dream or you can search for investors who are willing to sponsor your business and in the end own a certain percentage. You can also consider applying for loans or grants and an example is the grants given by Tony Elumelu Foundation for young entrepreneurs.
As with every other business, challenges will arise. Anticipate challenges and have a plan to solve them should they arise. Do not be taken unawares.
In starting your payday loan business online, carry your lawyer along. Keep him abreast of all that is happening. Make your lawyer your confidant as regards your business. If you suspect shadiness or any legal issue involve your lawyer.
Always communicate with your customers. Make it a must-do in your business. Send them emails. Send them seasons greetings. Keep them abreast of the happenings in your business. Keep your page interactive if possible.
If handling the business becomes too cumbersome employ, other people. Let nothing hinder you from communicating with your customers. Employ an accountant to balance the books, have a social media manager to manage your social media spaces.
Have an active social media presence. This removes the thought of your business being a scam from your customers' minds.
And finally, it is advisable to be selfish about your business. Think about yourself and your gain. Human beings can disappoint. Make sure you are not losing profit at the end of the day because business is business and should not be mixed with pleasure.
Conclusion
.........................
The internet is riddled with questions on how to start your Payday loan business online. I hope this article answered the majority of your questions.