Every now and then everyone goes on YouTube to watch different types of videos, from "how-to videos", favorite movies, favorite Tv series, Tv shows, sports highlights, reviews, musical videos, etc. and once we click a video to watch, an advertisement pops up before your video begins to play, which you can't skip until you watch them for few minutes.
This has been the situation everywhere except for a few channels. If you are wondering how this is done, if it possible to get paid on YouTube, and how much you can make on youtube, then you are in the right place. Below are the step by step guide to get paid on youtube and how much you can make on youtube.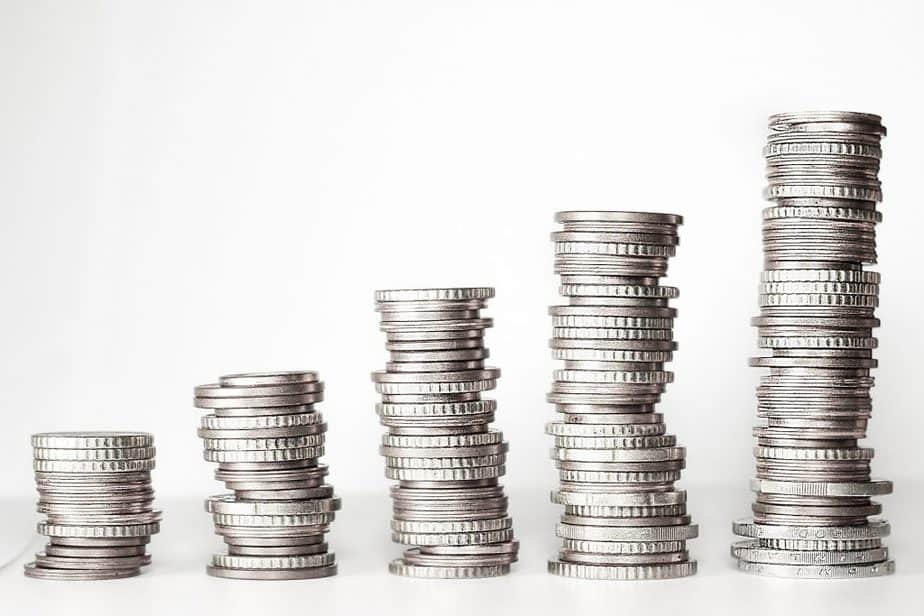 Earn as a Youtuber:
A youtuber is a content creator who creates/edits videos and uploads on the popular video sharing platform called youtube.
Advertisements
CONTINUE READING BELOW
By becoming a YouTuber, have a channel where you upload your content for people to watch. But to earn as a YouTuber, below are step by step guide to get started.
Related: 25 Real Estate Companies You Can Trust to Not Rip You off
Step 1: Create a google mail account (Gmail account)
The very first step and requirement to start as a YouTuber is to have a google mail account. So, it is either you create a new Gmail account or you use your existing Gmail account. To create a new google account visit https://www.accounts.google.com, fill in your details to get started.
Step 2: Create a youtube brand account.
Once you have a google account, you automatically have a youtube account, but then to create your own channel where you can upload your video contents, you will need a brand account. Below is a guide to creating your youtube brand account.
Advertisements
CONTINUE READING BELOW
Login to youtube by visiting https://www.youtube.com
Enter your google account details (either existing account or the new one you created)
Create a channel by going to the channels page (on this page, your channels will be displayed, if you have earlier created a channel, it will be displayed here and you can click on it to manage it.). However, to create a new channel click on "Create a new channel"
Enter your desired brand name and click on Create"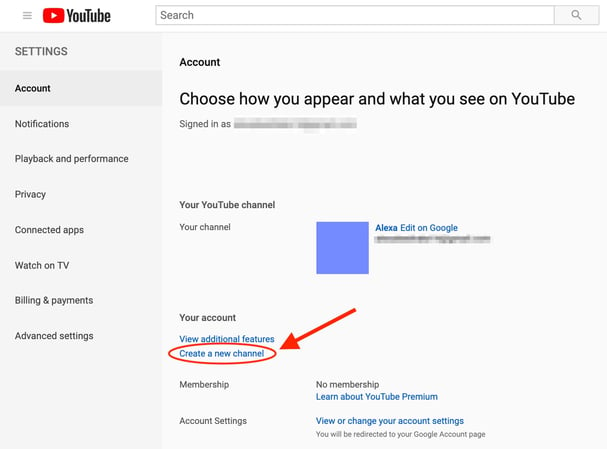 Step 3: Set up your brand identity:
It is good to have a great grand identity, and to achieve this, go ahead to edit the channel you just created. Ensure you put quality designs and channel icon, add good contents in the descriptions and about tab, add links whenever necessary, add website address, links to social media channels as well. Ensure you have a professional brand identity. When done, you can preview how it will look on different devices.
Advertisements
CONTINUE READING BELOW
Step 4: Upload your first
Great, if you have followed the above steps diligently to this stage, then you are now set to start uploading your video contents to the channel you just created. To upload your contents, follow the guideline below:
Sign in to youtube account t if you have previously signed out
Click the Create a video or post" icon ( a video camera like icon with a plus sign on it)
Click on upload video (this should take you to your computer's storage/files)
Browse your computer and select the video you want to upload
Add a good and captivating description to your video (ensure to add relevant keywords.
Click on "Publish"
At this stage you now have a functioning and active youtube channel, but it is important that you further arrange your channel structure to give your audience easily navigation of your channel. Things to take note while customizing your channel includes the categories, sections, playlists, add relevant videos to each categories created.
Advertisements
CONTINUE READING BELOW
Related: How to Make Money on Instagram
Step 5: Create a channel trailer
A channel trailer is a short video introduces you to your new audience. Ensure this video contains a great description of your channel and let it convincing enough to capture the new audience to subscribe to your channel and keep visiting your channel.
To add your channel trailer, follow the steps below
Click on "Customize channel",
Click on "For new visitors"
Locate and click on "Channel trailer"
Select the video you would like to use as channel trailer. (Upload the video to be used if you have not previously uploaded it.
Step 6: Advanced setup
At this stage, it is important that you further set up your channel by doing some advanced set up. Below are steps to follow to achieve this
Go to the profile section by clicking on the "Profile icon"
Click "Creator Studio"
Click on "Channel" and scroll down
Click on "Advanced"
Locate and click on "Channel Keywords". (Enter relevant keywords to your hannel contents.
Locate the "Channel recommendations" section, and turn on the "allow your channel to appear in other channels recommendations."
Check your "Channel description" your about tab and ensure you have good contents therein.
N.B: this step is very vital as it will help your channel to be more discoverable, more visitors and more important, you also get more subscribers and watch hours through this advanced set up.
Advertisements
CONTINUE READING BELOW
Step 7: Verify your account
Ensure to verify your account as this will remove some restrictions and you will have access to certain features such as creating thumbnails for your videos and uploading videos more than 15 minutes watch hour.
Below are easy steps to get your account verified
Select your country and how you would like to get verification cade. (Either by text message or through a voice call)
Enter the phone number you would like to use for this purpose and as well add to your account.
Enter the verification code you just received
Click on "Submit"
Step 8: Join the YouTube Partner program to unlock some additional features.
Once you have attained 1000 subscribers or more and have gotten more than 4000 watch hours within a period of 12months, it is time to join the "YouTube Partner Program."
Advertisements
CONTINUE READING BELOW
Below is an easy step by step guide to join YouTube partner program
Click on the "Profile icon"
Click on "Creator Studio"
Click on "Channel"
locate and click on "Status and features"
Locate the "Monetisation section/box"
Click on enable button beside the Monetisation box.
Follow the steps and read through the YouTube Partners terms.
Agree to the "YouTube Partners terms".
Click on "submit" and wait for your application to be reviewed and approved
How Much are Youtubers paid per view
Youtube pays it content creators in two (2) major ways as explained blow
Pay per ad view: on the average, youtubers make between $0.01 and $0.03 for an ad view. So by calculation, on the average, a youtuber get as much as $18 per 1000 ad views.
Pay per video view: for video views, a youtuber makes between $3 – $5 per 1000 video views on the average.