How do you keep a clean driving record as a resident of Florida? Your simple answer most definitely would be that you drive carefully to avoid driving tickets. However, things don't often play out as we want.
Traffic accidents happen! And most of the time, it might not be your fault you were in that situation. But the police officer who shows up first on the scene would certainly care less about whose fault it is and issue a driving ticket anyway.
So, the question still is, how do you keep a clean driving record with these driving tickets? If you were given a careless driving ticket, know that all is not lost and your driving record can remain free of points values that signal traffic violations. Careless driving tickets hold about the same weight as speeding tickets, and it is possible to get them dismissed.
.........................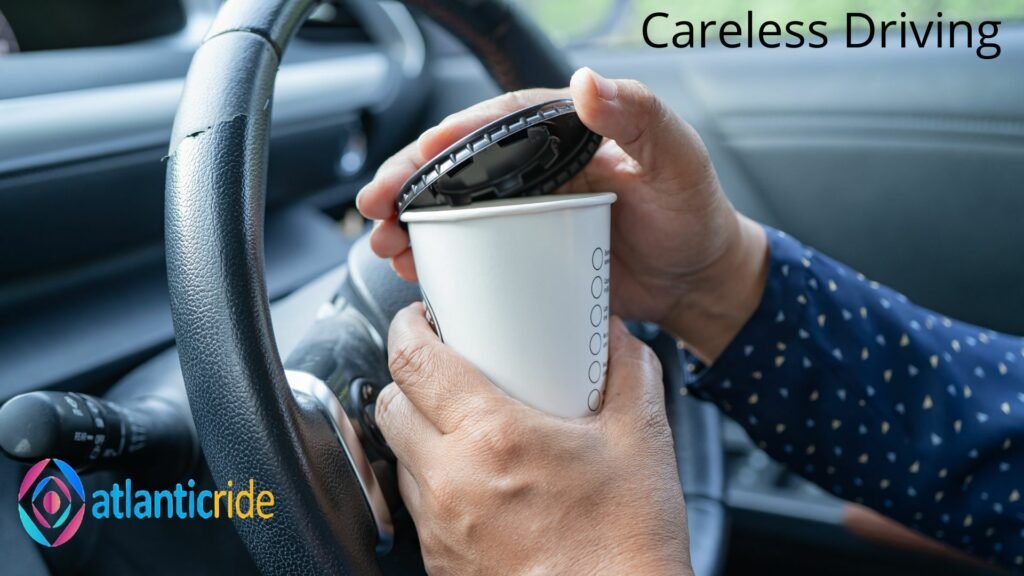 STEPS ON HOW TO GET A CARELESS DRIVING TICKET DISMISSED IN FLORIDA
1. Don't Pay for That Ticket!
There is only one overarching rule you need to bear in mind – don't pay that ticket. That's how to get a careless driving ticket dismissed in Florida.
Usually, people tend to assume it is better to just pay the fine and move on. But that's about the worst choice when it comes to how to get a careless driving ticket dismissed in Florida because this one act can lead to several future consequences that would leave you frustrated. Paying the fine can also be interpreted as admitting guilt for the accident and should be treated as such.
Now, aside from these facts, there are three (3) other reasons why you should fight paying the ticket.
.........................
1. The police officer probably didn't witness the accident
Picturing the accident scenario from the beginning, you would realize either or both of you only get a careless driving ticket after the accident has occurred. This implies that the police officer didn't witness the accident and can't tell who was at fault, and because of that, he can't testify in court. This brings us to the second reason: it's now both your words against one another.
2. Your word against another individual (not a police officer)
It is most likely that both of you were the only ones present when it happened. Sometimes, there may have been bystanders who witnessed the accident. But how many do stick around to give a statement? Most often, none. So, yes, if it goes to court, it will almost certainly be your word against the other person's.
.........................
3. In Florida, accident reports are not admissible in court.
Let's say an accident report was brought into court to make the penalty stick. It is important to know this: accident reports are not admissible in court in Florida.
Florida statute 316.066 states that Florida Traffic Crash Reports "may not be used as evidence in any trial," whether it is a civil trial (such as a trial for a civil traffic infraction, or even a lawsuit for personal injuries) or a criminal trial (such as DUI's). This is the reason you need an experienced traffic attorney: for this wealth of knowledge they can provide.
But must you go to court before you can get your careless driving ticket dismissed?
You don't need to contest your careless driving ticket in court to have it dismissed. There are some methods you can try out to get the ticket dismissed before it goes to court. Though hiring a traffic attorney trumps them all, these are a few other stuff you can try.
.........................
1. Watch your attitude and ask politely.
It sounds absurd, but it can't be dismissed. Most people don't realize that the opportunity to get their careless driving ticket dismissed usually starts from the point they were told to pull over.
Your positive interaction with the police officers when you were stopped goes a long way toward calming them down. They are humans, after all, and can most definitely see reason if you politely explain your situation.
But if this doesn't seem to yield the result you want, you can take it further by asking if they are willing to withhold adjudication. At the very least, this will keep you from accumulating points on your record. If they say no, you can still request the same leniency from the judge.
.........................
2. Play the Necessity Defence Card.
You can play the necessity defense card when explaining yourself to the police officer before issuing the driving ticket. Remember, do it politely.
But this part can only be fruitful if you are experiencing a circumstance beyond your control. For instance, if you need to take an emergency patient to a hospital or if you are yielding to an emergency vehicle, careless driving in that situation seems like the lesser evil.
3. Get a Traffic Attorney
If both approaches fail, then you know it's time to get a traffic attorney to fight for you. A traffic attorney is a traffic defense expert that can see to it that you get no points on your driving license, no court, and no driving school.
.........................
Wouldn't it be nice to have someone on your side at this time? Especially if it wasn't your fault in the first place. For various reasons, traffic attorneys are called traffic defense experts. The first is that they are professionals who know the basics of the charge that was leveled against you and what would make it stick.
The second would be that testifying in court is not as easy as it looks, and it can be a nerve-wracking experience for some. Hence, it is better to let the experts do it. Another reason may be that you may not know and understand certain pieces of information that may be critical to the case.
However, having an experienced traffic attorney speak on your behalf would be the best way to get your careless driving dismissed quickly.
.........................
4. Take a defensive driving course.
This step may be necessary when you are trying to contest your careless driving ticket in court. The judge may decide that you need to attend a driving safety course and obtain a certificate. This certification would then be used as a basis to dismiss the driving ticket.
There are defensive driving schools where you can obtain this certification. But DefensiveDriving.com comes to mind when talking about a flexible online program. The duration of the defensive driving course always varies depending on the course you opt for.
It may last between 4 and 12 hours. However, online courses give you the option to go at your own pace. Aside from having your careless driving ticket dismissed, there may be other reasons you should consider taking a defensive driving course.
.........................
When you desire to remove the demerit points from your driving record, remember how we talked about having a clean driving record?
If you have not completed an online traffic school course in Florida in the last 12 months.
CONCLUSION
Driving carefully remains the most effective way to keep your driving record clean. But when life happens and you find yourself in the unfortunate situation of getting a careless driving ticket, please remember these steps.
This is how to get a careless driving ticket dismissed in Florida. Because once you pay your careless driving ticket, you get points on your license that may be difficult to remove once they've been processed. Having known this, it's also advisable to have the contact of an experienced traffic attorney handy, so you can always get fast help when you are faced with such a situation.
.........................