How To Find Flights With Layovers In Certain Cities
Travelers usually seek to reach their destination as quickly as possible. But sometimes, when not on a schedule, it might be fun to explore some of the cities along the traveling route at no extra cost. If there is anything worse than long-distance flying, it is the fact that you are making a stop at an exciting location but don't know how to maximize the opportunity.
Many airlines offer free layovers in some of the most popular cities, which is usually the airline's hub for connecting different flights. This article will explore how to find flights with layovers in certain cities of the world.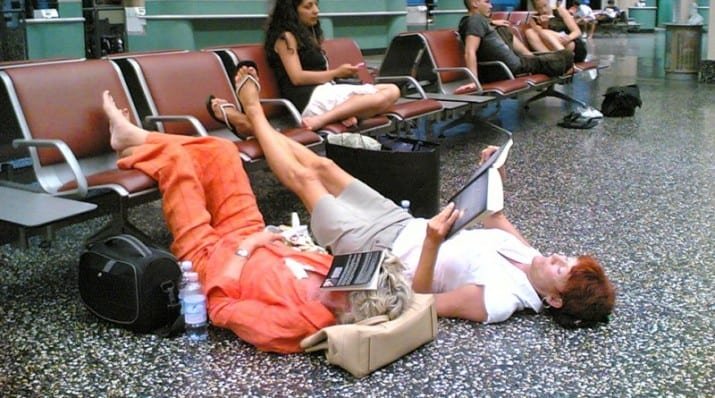 It is common to have connecting flights in a long haul, and travelers are then required to change aircraft in a hub. Layovers don't always have to mean spending long, tedious hours in the airport waiting for your connecting flight.
...........................
Related: Cancelled flights compensation
You can always try to convert your layover time into a planned stopover. A layover is when the connecting flights are less than 24 hours. While a stopover is when the connecting flights take more than 24 hours, in other words, a stopover is an extended layover; both are sometimes used interchangeably.
Why Intentionally Do A Layover?
A layover affords you the opportunity of visiting another country without adding to your travel cost. The perfect destination would be cities or countries you would love touring, but know deep down that your time and resources might not permit you to. You can even seek a flight with a layover to catch up with friends or business associates residing in the layover city.
...........................
You can even decide to go for a flight with a layover to save costs. A connecting flight is usually cheaper than a direct flight. A layover can also be used by people who don't like flying long distances at once to break up their flight and take a rest before continuing to their destination.
Tips To Plan The Perfect Layover:
It is good to study the airline that goes to the destination you want to visit and where they stop off the way.
Find out the immigration policy on your preferred layover city. While some countries offer visas on arrival, others would require you to apply before landing. You don't also want to spend all your layover time filling immigration paperwork.
If you are not leaving the airport in the cause of your layover, you will be required to stay in the transit area or a hotel within the vicinity if you have an overnight layover and might not need a visa.
...........................
Also, check the proximity of the airport to your preferred place of exploits. Less you spend all the layover time to and from the airport. Imagine putting Lagos as your layover destination with a hotel in Lekki in mind. You are likely to spend all of that time commuting from the airport to Lekki and back due to traffic. Ensure you arrive at the layover airport on time to catch your onward flight.
Pack with your layover in mind. Your main checked baggage and luggage won't be unloaded until your final destination. So it is advisable to carry all you need in a hands-on bag into the cabin.
Use booking platforms such as Travelstart, Skyscanner, Airwander, and search for the multicity option.
Types of Layovers
...........................
The first type of layover is imposed by the airline, meaning you bought one ticket, and a layover is part of the itinerary. This is usually for a few hours or sometimes days. To take advantage of this, instead of booking a shorter direct flight, you can book a shorter trip with a layover in any city of interest.
The second type of layover is the one you choose by booking two separate tickets. For example, instead of booking Cape Town to London directly, you can book Cape Town to Istanbul before connecting another flight to London.
Free Layover Tours
Some major world airlines that offer free layover tours include:
Turkish Airlines offer a free Istanbul tour of between 3 to 9 hours to some iconic tourist spots in the city or a chance of a free hotel stay.
Etihad Airways boarding pass serves as a discount ticket in the city of Abu Dhabi. It also offers you two free nights in a top hotel.
Qatar Airways layover program offers free visas to travelers traveling through Doha and discounts on hotel accommodation.