Technology has undoubtedly changed the tourism industry, from the way we plan our trips to the way we experience them.
Artificial intelligence, the Internet of Things (IoT), and virtual reality are some of the tech trends that have revolutionized the tourism industry.
Still, many others changed the way we enjoy our adventures. In this guide, we'll show you some of the ways that technology has disrupted this industry.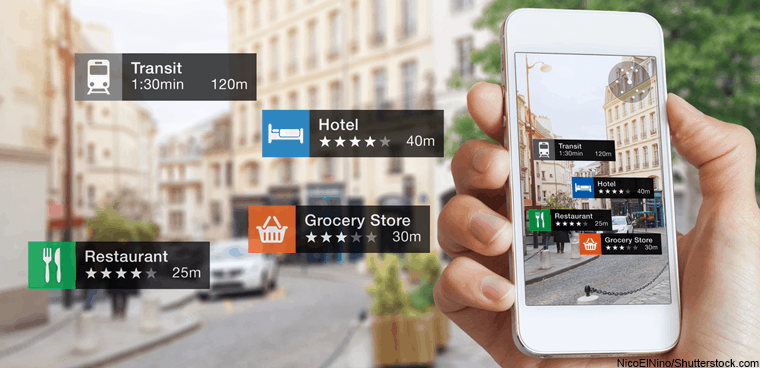 1. Virtual Reality
Something interesting has happened over the last couple of years, and you probably didn't notice. We no longer use travel agencies; everything is booked and planned online. Technology has disrupted the travel industry by providing a new and more efficient solution. People simply go to their favorite tourism website and find flights or hotel rooms for their trips.
Now there has been an added feature to this experience: virtual reality. Tourism agencies that are still working in physical locations can give their customers a sneak peek of how their trip would look like. This creates a whole new experience, and clients are more engaged in the process.
.........................
2. Augmented Reality
Augmented reality is now part of the game, and tourism companies have leveraged this technology to provide visitors with an innovative experience. Museums like the National Museum of Singapore and the Art Gallery of Ontario in Toronto use AR to provide an interactive experience.
This way, they've found a new way to maintain their visitors engaged and more interested in art. Using AR has helped them increase their number of foreign visitors, which is a significant benefit for the tourism industry.
3. Mobile Technology
Our mobile has become our go-to tool for vacations, so it's not surprising to see that mobile development has become an in-demand trend in the tourism industry. We use our phone for almost everything related to our trip, from booking a flight to making a reservation and even finding locations.
According to TripAdvisor, 45 percent of travelers use their mobile for all the activities during their travels. Our smartphone has also become the safeguard if something happens to us, so we can set up alerts to warn our relatives we're in danger.
.........................
For this reason, many companies have started to invest in mobile technology and create solutions for their customers. This creates a seamless travel experience, and they can just enjoy their time in their location.
4. Virtual Assistants
Smart Assistants like Alexa are powered by artificial intelligence and a major breakthrough made by data science professionals. They work just like a virtual human assistant would and remind us of our schedule, book our flight, or even find a location for us. For that reason, many companies have synced up their website with Alexa's platform to provide their customers with a more personal approach.
This way, if they're in a hurry, they can simply ask: "Alexa, where's the nearest restaurant" or "Alexa, find the price of a big-sized pizza in Pizza Hut." Smart speakers have provided more comfort to the travel experience.
5. Data Science
Many people are talking about data science and how it can help your business. They're not lying; data science does increase your possibilities of success in your industry. You can find all the information about data science schools on BootcampRankings while we strongly advise you to check our scholarship section to find out about different financing options.
.........................
The travel industry is not the exception to this rule. Many companies in the tourism industry use data science to spot irregularities, trends, and patterns that could help them improve their business. Using data science, they can come up with actionable insights that allow them to create an effective strategy to enhance their dynamic.
6. Internet of Things
Spain's Hotel Technology Institute stated that IoT could be one of the most influential technologies in the tourism industry. IoT has the potential to transform the way we travel entirely. Imagine being in a hotel room and being able to change the thermostat with your phone, or book a flight with your car, or even use your phone to track the location of your luggage to avoid losing it. This is a total game-changer in the industry, and it's already happening.
Conclusion
The tech industry is always moving, and the combination of tech and tourism is the best match to create a seamless travel experience. Some of the most in-demand tech trends in the tourism industry are artificial intelligence, IoT, virtual reality, and augmented reality, but we'll probably see more in the future.
.........................