YouTube has become the world's largest video-sharing platform today. Millions of talented people from across the world have their own YouTube channels to showcase their artistic talents. In this article, we will be showing you the highest paid YouTubers in the USA.
However, today YouTube has also become the biggest money-making platform for social media influencers. Thanks to the growing popularity of the online video-sharing platform, numerous people have managed to achieve incredible success and fame.
This is a list of the highest-paid YouTubers in the USA:
1 – Ryan's World (Ryan Kaji)
Earnings – US$ 29.5 Million
Views – 12.2 Billion
Subscribers – 41.7 Billion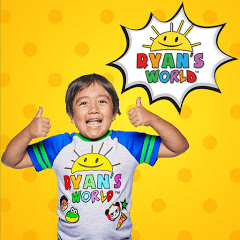 Ryan's World, featuring Ryan Kaji, the 9-year old YouTube sensation, is the Highest Paid YouTuber in the USA and the biggest earning channel on the video-sharing platform. The channel mainly features toy unboxing and toy reviews which often star Ryan's mother Loann Kaji, father Shion Kaji, and twin sisters Kate and Emma Kaji.
Advertisements
CONTINUE READING BELOW
Ryan's journey on YouTube started back in March of 2015 when he uploaded his first video which was a toy review. Soon enough, Ryan's Toys Review, which was the channel's original name, became incredibly famous. Ryan tasted unsurpassed success when his video, titled "Huge Eggs Surprise Toys Challenge" was uploaded and quickly gained over 2 billion views by November of 2020.
Today, Ryan is the highest-paid and youngest yet most successful YouTuber from the US. According to a report by YouNetworth, he makes $8,369,480 USD to $23,899,710 per year on an average with display ads. He holds the record for having his superhero alter ego star in Macy's Thanksgiving Day Parade in 2019. It was an incredible moment for his fans who regularly tune into Ryan's World to watch exciting toy unboxing, toy reviews, DIY science experiments, and family story-time videos. Ryan's World has also become a brand in itself and sells thousands of products, including action figures, masks, walkie-talkies, and bedroom décor.
Advertisements
CONTINUE READING BELOW
Ryan's World is ranked among the Top-100 Most Subscribed YouTube Channels in the US and is also available in Japanese and Spanish.
2 – Mr Beast (Jimmy Donaldson)
Earnings – US$ 24 Million
Views – 3 Billion
Subscribers – 47.8 Million
Another Highest Paid YouTubers in the USA is Mr Beast. Mr Beast, which is the username for Jimmy Donaldson's YouTube channel, is an incredibly successful channel on the worldwide video-sharing platform. Apart from being a professional YouTuber, Jimmy is also an accomplished entrepreneur and philanthropist. He is credited for starting the genre on YouTube which features incredibly expensive stunts. Jimmy is also the co-creator of Team Trees that helped generate over US$ 22 million, for the Arbor Day Foundation.
Mr Beast's journey on YouTube began when he uploaded his first video in early 2012, at just 13 years old. Initially, Jimmy uploaded Let's Play videos and content listing the wealth of the richest YouTube sensations. Jimmy tasted his first success when his video showing him counting to 100,000 went viral in 2017. Since then, Mr Beast has managed to garner increasing attention and popularity. Today, each of his videos gets millions of views.
Advertisements
CONTINUE READING BELOW
Gradually, Jimmy diversified his content to include expensive challenge videos, donation videos, survival skills videos as well as video-blogs. Once his YouTube career rocketed, Jimmy began hiring his childhood friends to help him manage the YouTube channel and today Mr Beast's team includes more than 30 crew members.
Apart from the Mr Beast channel, Jimmy also owns and operates several other popular channels on YouTube, including MrBeast Shorts and MrBeast Gaming, which reached the remarkable milestone of collecting over 10 million subscribers in less than a year.
You might also like: How To Get Your House Ready For Sale, In 8 Easy Steps.
3 – Dude Perfect
Earnings – US$ 23 Million
Views – 2.77 Billion
Subscribers – 57.5 Million
Dude Perfect is one of the most popular sports and comedy-based channels on YouTube. It is owned and operated by a group of former college mates. The success behind Dude Perfect's rise to fame goes to twins Coby and Cory Cotton (aka the Twins), Cody Jones (aka Tall Guy), Garrett Gilbert (aka The Purple Hoser), and Tyler "TT" Toney (aka Beard). The Frisco, Texas-based Dude Perfect is the 2nd most subscribed sports channel on YouTube and the 15th most subscribed sports channel worldwide. Dude Perfect also owns and operates other channels on YouTube, including Dude Perfect Gaming and Dude Perfect Plus.
Advertisements
CONTINUE READING BELOW
Dude Perfect is most known for incredibly amazing stunts and tricks shots. The channel mostly uploads videos of 'battles' where the group members compete against each other in sporting contests, using a unique and new set of rules for playing conventional sports. Dude Perfect is also renowned for creating Overtime. It is a series of segments hosted by the group members which includes Cool, not Cool, Wheel Unfortunate, Top 10, Betcha, Get Crafty, Absurd Records, Game Time, Mail Time, and Bloops.
Dude Perfect members are not only incredibly popular and rich they also hold several world records, mostly in basketball trick shots and other fun stuff.
This is another Highest Paid YouTuber in the USA.
4 – Rhett and Link
Earnings – US$ 20 Million
Views – 1.9 Billion
Subscribers – 41.8 Million
Rhett and Link rank 4th on the highest-paid YouTubers from the US. The channel is run by the American comedy duo of Rhett McLaughlin and Charles Lincoln "Link" Neal III. They label themselves as "Internetainers", a combination of "Internet" and "Entertainers". Rhett and Link are most renowned for hosting the popular series, titled "Good Mythical Morning" on YouTube.
Advertisements
CONTINUE READING BELOW
Besides, Rhett and Link are also renowned for a plethora of diverse content, including comedic sketches and songs, their YouTube Premium series, titled "Rhett and Link's Buddy System", their Independent Film Channel series, titled "Rhett & Link: Commercial Kings", their novel "The Lost Causes of Bleak Creek", their podcast, titled "Ear Biscuits" as well as for successfully buying out rival YouTube channel Smosh.
Rhett and Link are incredibly talented and they have an array of awards and recognitions to prove it. Rhett and Link have won the 2011 Webby Award for Best Editing for their work on "2 Guys, 600 Pillows" video, the 2013 IAWTV Award for Best Variety Series and 2013 LA Web Awards for Funniest YouTube Video, the 2014 Webby Award for Comedy Individual Short or Episode – People's Voice for creating "Breaking Bad: The Middle School Musical" video, the 2015 Webby Awards for Viral (Branded) – People's Voice and the Variety (Channel) – People's Voice award. Most recently, Rhett and Link won the 2019 Streamy Awards for Show of the Year for "Good Mythical Morning".
Advertisements
CONTINUE READING BELOW
5 – Markiplier (Mark Fischbach)
Earnings – US$ 19.5 Million
Views – 3.1 Billion
Subscribers – 27.8 Million
Markiplier, the immensely popular YouTube channel is run by American YouTuber, actor, comedian, and gamer-commentator Mark Edward Fischbach. Hailing from Honolulu, Hawaii, Markiplier is immensely popular for Let's Play videos which mostly feature survival horror genre video games. Besides being known for his incredibly popular YouTube channel, Mark is also a successful entrepreneur being a co-founder of a clothing company with fellow YouTuber Jacksepticeye as well as the co-host of the Unus Annus channel earlier.
Markiplier tasted incredible success with his Let's Play videos and has won several awards, including the 2016 Make-A-Wish Foundation Award for Celebrity of the Year and the 2017 Golden Joystick Award for Best Streamer / Broadcaster.
6 – Preston Arsement
Advertisements
CONTINUE READING BELOW
Earnings – US$ 19 Million
Views – 3.3 Billion
Subscribers – 33.4 Million
Preston Arsement is an incredibly talented and popular YouTuber, who is best known for his channels PrestonPlayz and TBNRfrags. These channels usually feature videos of him playing Call of Duty, Fortnite, or Minecraft. Preston started his successful journey on YouTube by first launching TBNRfrags in November of 2010 and PrestonPlayz in July of 2012.
More recently, Preston gained fame for playing Roblox on PrestonPlayz and for being an expert at killing the best 'Black Ops" level opponents in Call of Duty on his TBNRfrags channel.
This is another highest paid YouTuber in the US
7 – Blippi (Stevin John)
Earnings – US$ 17 Million
Views – 8.2 Billion
Subscribers – 27.4 Million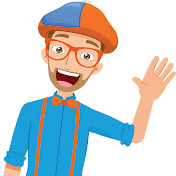 Blippi is next on the list of the highest-paid YouTubers in the US. Owned and operated by Stevin John, it is one of the most popular YouTube channels for kids. Stevin holds the distinction of being the only adult creating kids' content on this list. Stevin is an incredibly talented entertainer and educator who also features in kids' shows running on Amazon Video and Hulu too.
Advertisements
CONTINUE READING BELOW
Blippi, Stevin's online persona is described as a childlike, curious, and energetic guy dressed in a combination of a blue shirt, orange suspenders, and a bow tie with the famous blue and orange beanie cap on his head. Stevin took the first step towards stardom when he posted his first video on YouTube as Blippi in January of 2014. Since then, the Blippi team has produced highly popular Blippi toys and offered DVDs and digital downloads from the Blippi website apart from uploading Blippi videos in Spanish too.
8 – David Dobrik
Earnings – US$ 15.5 Million
Views – 2.7 Billion
Subscribers – 18 Million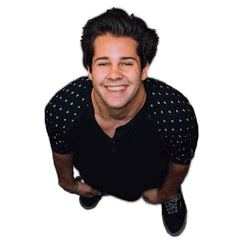 David Dobrik is an incredibly popular YouTube personality who is most renowned for his hilarious video-blogs. He is one of the highest paid YouTubers in USA. Initially, David found amazing success on the Vine video-sharing platform and decided to start his YouTube channel in 2015. Besides, David is also the leader of the famous YouTube ensemble, called "The Vlog Squad", which usually featured David with a selection of friends discussing various relevant issues in a light-hearted manner.
Advertisements
CONTINUE READING BELOW
Apart from his YouTube popularity, David Dobrik is also known as a successful voice actor and has dubbed for Axel in "The Angry Birds Movie 2", besides being a judge on Nickelodeon's "America's Most Musical Family" talent show, the "Stars of SpongeBob Fan Favorites Special and for being the current host of "Dodgeball Thunderdome" the incredibly popular reality TV show featuring on the Discovery Channel.
Those were the 8 highest-paid YouTubers from the United States of America. We've used multiple sources like YouNetworth and SocialBlade for calculating their earnings.